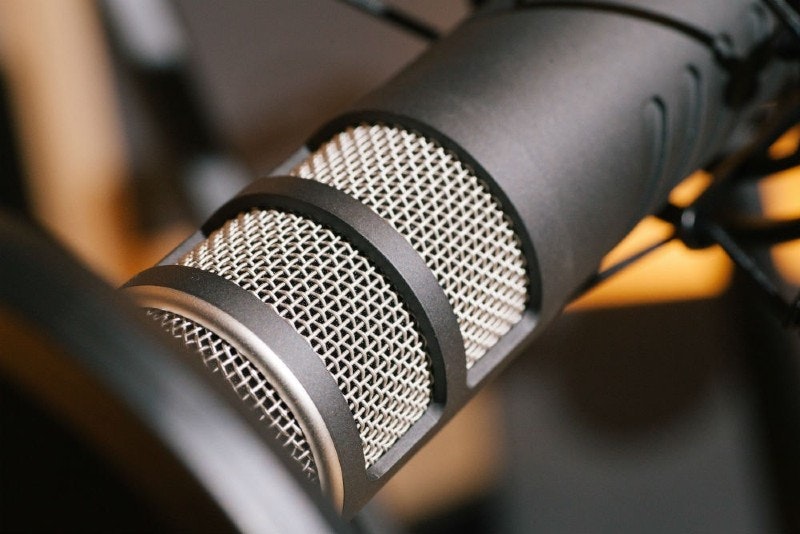 So you've finalised your podcast
You've given it a punchy edit, mastered the audio and jingles, had your mate design some slick artwork and got the thumbs-up from your inner circle of friendly critics...
... Now all you need to do is: get it heard by lots and lots of people because oh wait, all of the above is meaningless if no-one actually can hear or discover what you've made!
To succeed in this goal there are two crucial steps to bear in mind. First, making sure your podcast is properly hosted in the right place and secondly, distributed in the most popular places to be discovered by your intended audience.
In this quick article, we're going to show you some of the best ways to publish podcasts in 2020, first nailing down the hosting part and then getting featured on the two most popular platforms today: Apple and Spotify.
How to host your podcast
When it comes to uploading, hosting is often an initial source of confusion for new and budding podcasters. Many who just want to get straight onto the big directories like iTunes and Spotify soon quickly realize the podcast file first needs to have a 'home' i.e be hosted somewhere first.
Essentially, podcast hosting provides the file hosting and RSS Feed* for your podcast. It's the RSS feed URL that you'll be submitting to Apple and Spotify.
RSS stands for "really simple syndication," - at its heart, RSS is just simple text files with basic updated information—news pieces, articles, that sort of thing. That stripped-down content is usually plugged into what is called a "feed reader" or an interface that quickly converts the RSS text files into a stream of the latest updates from around the web.
Why is hosting necessary? Well, it's all to do with the size, space and bandwidth a normal high-quality audio podcast file takes up. It's genuinely too much hassle to do this with personal servers so hosting sites easily pick up the slack, offering you the space to store your files that your audience then consumes at the user-end.
Some paid hosting options also provide advanced analytics reports on your listeners, marketing tools to grow your audience, social sharing options, 24/7 support, and more. But don't forget the first place to start is choosing a platform that suits you.
Some of the top places that Pirate Studios recommends for podcast hosting in 2020 can be found below:
Buzzsprout, Podbean, Transistor, Audioboom, Simplecast, Captivate, Libsyn, Blubrry and Castos. 
Once you've selected a good host, then it's on to the main event, getting your work up on the most popular podcast directories.
Podcast directories - a brief guide including the 'big two'
As you might have guessed by now, most people won't be listening to podcasts directly on the hosting site. That's where the directories come in. 
Directories are essentially user-friendly interfaces that people listen to and download podcast episodes from. In the past these were podcast-specific sites which served a small but dedicated community of enthusiasts. Today, the most popular directories in 2020 are linked to large technology companies with enormous user-bases generated from some of the world's most popular applications. 
This explains why at the moment Apple Podcasts (formerly iTunes) and Spotify are the leading directories for any budding podcast creator given the vast numbers of people using the platforms. 
Of the others Stitcher, Google Podcasts (formerly Google Play), Spreaker and Tunein are also strong contenders and can / should be used in addition to the above. Video-hosting options like Youtube are also increasingly effective when simple visuals are added to audio content to enhance search.
With this on board, let's take a further look at Apple and Spotify and a step-by-step guide on how to get on these stand-out platforms.
How to get your podcast on Apple Podcasts (formerly iTunes)
Arguably one of the most confusing steps for new podcasters is figuring out how to upload a podcast to Apple Podcasts aka iTunes...
Apple's podcast directory is important, largely because Apple is the main driver for most of the popular devices we use today. There are more than 700 million iPhones actively in use right now according to Apple data and it's estimated that 70-80% of your listeners will come from this platform alone.
In addition, a large number of other smaller podcast directories like Podchaser, Overcast and others use Apple's directory as their "master copy" so if your podcast is on Apple Podcasts, it should automatically show up on most of the other directories. 
Here's how to get your podcast on Apple Podcasts in 4 easy steps:
Step 1: Check your show settings
You'll first want to make sure your podcast is configured towards Apple's preferences. Specifically:
Make sure you've chosen at least one category (up to 3 max).
Make sure you've uploaded your show's artwork. Apple requires artwork and recommends an image of 3000x3000 pixels. However, the file size can't be larger than 512KB.
You'll also need to have at least one episode published for Apple to recognize your feed.
---
Step 2: Create a new Apple ID
This is a key aspect that a lot of people overlook and regret later! To use Apple's Podcast Connect, you'll need an Apple ID. Do not use your personal Apple account!
It's far better to create a new Apple ID that you'll use primarily for podcasting. This is especially important if you're creating a podcast for a brand or official entity as you'll also be able to access Apple's podcast analytics from here. 
If you create a new Apple ID, make sure you verify it. You can do this by logging into the iTunes Store (on your phone or desktop) before you sign in to Podcasts Connect.
---
Step 3: Paste your RSS feed URL into Podcast Connect and review your submission
Once you have your new Apple ID, head over to Apple's Podcast Connect  with your RSS URL from your hosting site at the ready. Paste it into the field shown, and click "Validate"
Apple will give you a preview of your podcast's information, including any episodes you have in the feed. If everything looks correct, click "Submit." You'll need to wait 24-48 hours (or longer) for Apple to email you a confirmation email
---
Step 4: Promote your show and climb up the Apple charts!
Once Apple approves your podcast, you can share the show with others, and add an Apple Podcast badge on your website.
Apple also offers the opportunity for podcasters to make it into their Top Charts and New & Noteworthy, which can be a huge lift-off moment for new podcasts looking to make an impact. 
How to get your podcast on Spotify
Spotify's rise to become the go-to platform for streaming music is one of the major stories in technology in the last decade. What hasn't been as well-documented is that the same simple, user-friendly design and the ability to follow and create playlists for your favorite songs, albums and artists makes it also a perfect place to locate and discover podcasts...
Like Apple Podcasts for a long time, getting your podcast added to Spotify was difficult as the platform wasn't open to public submissions. These days life is easier as Spotify have opened up a new portal allowing you to submit your podcast feed to a potential 180 million subscribers in as quickly as 15 mins.
Here's how to get on Spotify podcasts in 3 easy steps:
---
Step 1: Register and add in your podcast's name and RSS feed
Head to https://podcasters.spotify.com/ and enter your podcast's name, check through the terms and conditions, check the box and hit submit. Next, paste in your RSS feed from your hosting site
---
Step 2: Fill in Spotify's four criteria
Here, you have to fill out four sections – the country where the podcast is produced, your primary language, your provider (very limited options here at the moment, so you'll probably end up with 'Other') and pick a category
---
Step 3: Submit
Once you've submitted your info you'll get a pleasant animated screen featuring your artwork with a snowy background. When you go back into your catalogue it'll show as 'processing' for a little while before appearing (usually 15 mins to an hour).
---
Step 4: Take advantage of Spotify's special features
Once you're up and running you can also access information about your Spotify listeners through the statistics portal. They promise to tell you about the age and gender demographics, plus other details about who's listening to you.
A final word
Podcasting in 2020 is a competitive game. Being able to publish correctly will give your podcast the best chance of being found, but ultimately it will be the quality of content that will make the difference and grow your listener base. 
At Pirate Studios, we offer some of the best facilities in the UK to help podcasters get a head start in their profession. 
Check out our Birmingham podcast studios, London podcast studios and Norwich podcast studios here, or reach out to us directly for any advice, tips or queries.