Recording a Podcast In LA: Why PIRATE Is The Perfect Solution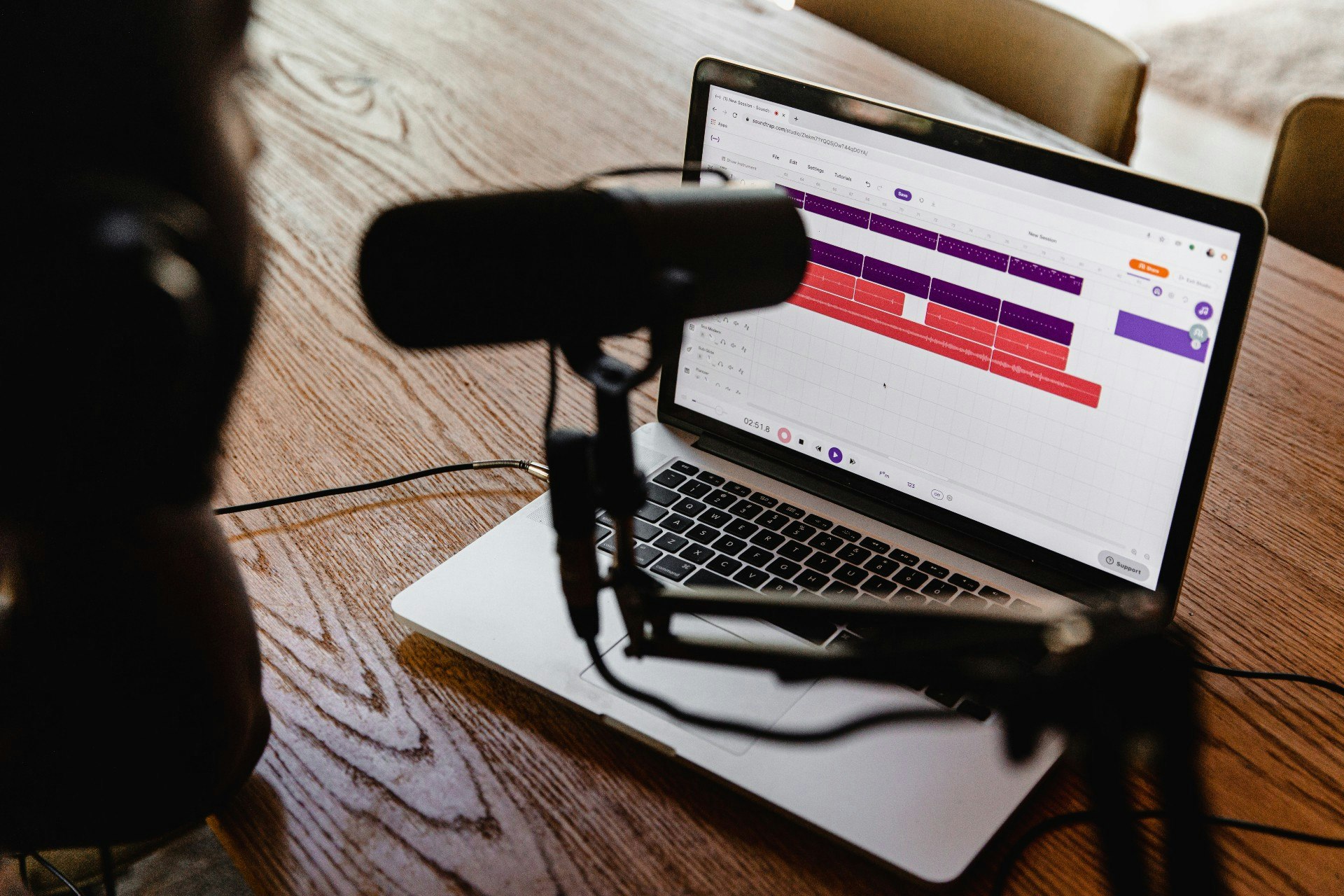 Recording a Podcast In LA: Why PIRATE Is The Perfect Solution
LA is an amazing city for creative people who want to network and interact with a community of artists and content creators.
If you want to share your ideas while living in or visiting this incredible city, then you'll want to consider launching a podcast.
Budding podcasters living in Los Angeles have a unique opportunity to create an amazing show in this beautiful city.
LA is home to many podcasters, industry experts and generally creative people, so you can bolster your network and find exciting guests for your show.
When you're recording a podcast in Los Angeles, you also need to find a recording studio to give you the chance to create the audio that your listeners will love.
At PIRATE, we're dedicated to offering our podcast clients the exceptional recording spaces they need to craft the perfect show.
We have podcast recording studio facilities around the world, including our state of the art base in the heart of LA.
From our Los Angeles podcast studio, you can get access to top-of-the-range equipment for recording audio, as well as making post-production edits.
If you're considering booking a space at our LA podcasting studios, then here are some of the many benefits of using our recording studios in this amazing city.
Cutting-Edge Recording And Rehearsal Equipment
When you're recording your podcast, you want to make sure that you create quality audio that meets modern listeners' expectations.
With so many podcasts available in every genre, you need to make sure that your show stands out from the crowd and helps you to find and keep listeners who can help you to grow your following.
Our LA podcast location supports a wide range of hosts. So whether you're a professional podcaster trying to make a living or a novice who's made a show as a hobby, we offer you access to the very best quality recording gear.
We have microphones, stands and seating for up to 4 people, which means that you can welcome guests or co-hosts to join you when you're recording your show at our location.
There's also a range of additional equipment. As we have DJ studios and music recording spaces in our LA studio, we have the kit to help you with everything from recording acoustic audio to mixing your music and creating your unique sound.
So, if you're hosting a music-themed podcast, you'll have everything you need at your disposal when you record at our studio.
Even if you just talk on your show, you'll be able to record your vocals in comfort at our temperature-controlled, Wi-Fi enabled and comfortable studio.
If you want to live stream your recording process, we offer video recording gear to show your fans every aspect of the podcast creation process.
Our studio has professional technical specs so that you can create awesome audio that shows that you're an expert podcast host who's taking their craft seriously.
Each recording booth is soundproof and secure, so once you begin your session, no one can interrupt you unless you let them enter. With our studio, you won't have to create a home studio but can instead come and go as you like at our professional recording space.
Access to all of this equipment is included in the price, so you don't have to worry about incurring additional fees when you visit our LA location.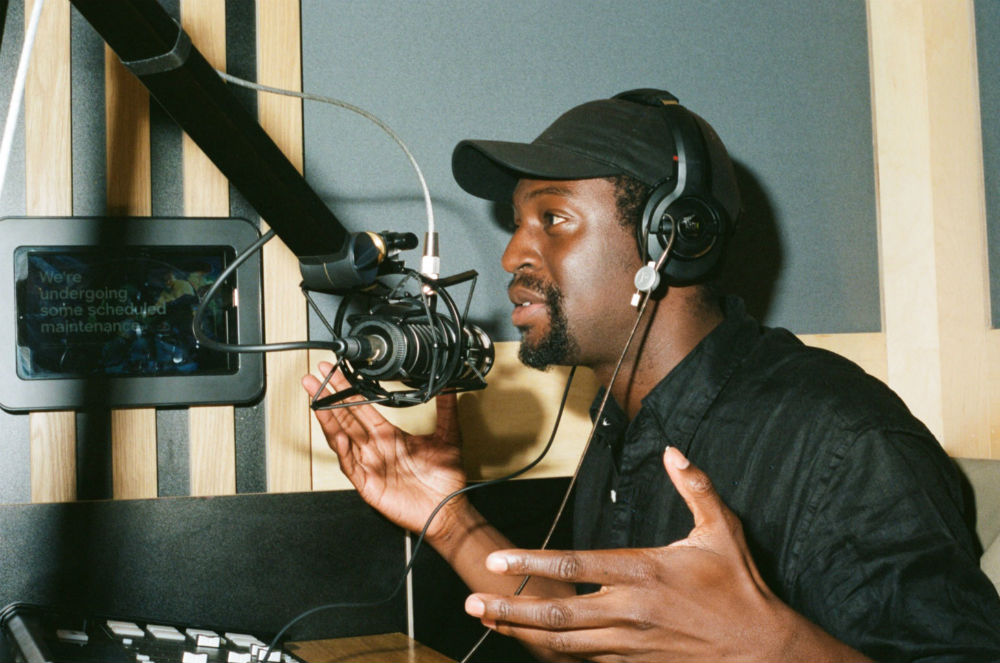 Expert Technical Support When You Need It
Having access to the very best recording equipment on the market is important, but you also need to know how to use it to make the most out of it.
Whether you're a regular visitor to our podcast recording facilities or you're new in town, you might need help making the most of our gear.
We regularly upgrade our equipment to ensure that our clients get the very best recording experience when they work with us.
That means that you'll often be faced with new tools and software with innovative functions that can enhance your podcast episodes.
While this might seem daunting, we're here to help. Our professional team of experienced technicians can guide you through the entire process, from setting up to editing the show and producing the final audio file.
If you need anything at any point in your recording session, then a PIRATE sound engineer will be happy to assist you and show you how to use our gear.
Once they know that you're happy with everything, our staff will leave you to enjoy your session. They'll come and help you upon request, so there's always help close to hand when you rent one of our podcast recording studio spaces in Los Angeles.
Transparent Costs And 24/7 Access
Podcasting and living in Los Angeles is a costly business, but with PIRATE, you can ensure that you stick to your budget.
Our studios come with free parking, high-speed Wi-Fi access, all the equipment you need to rehearse, record and edit your podcast, and access to kitchen space to cook your own snacks.
All of these facilities are included in the cost of renting one of our Los Angeles podcast recording studios, so you won't have to worry about racking up a massive bill when you hire our studios.
Simply book your space and pay by the hour before you arrive. During your session, you can record as many podcasts as you like, so if you run multiple shows or have several episodes to record, you're covered.
If you want to buy some delicious treats to keep your energy levels up during your recording session, then we offer access to vending machines full of tasty snacks and mini-meals that you can prepare in our kitchen. These treats are cost-effective, so you won't need to spend much to enjoy a quick snack.
With all the costs clear and simple, we give you the opportunity to save money on building a home podcast recording studio. We also ensure that your podcast studio rental in LA is always cost-effective and that you don't end up paying additional fees.
Our top-quality recording spaces in Los Angeles are available for rent 24 hours a day, 7 days a week, so you can always book the recording space you need whenever inspiration for a podcast segment strikes.
In Los Angeles, our podcast studios also boast access to film and TV writing rooms, DJ rehearsal spaces and more.
So, whatever you need, you can find it at our great quality LA podcasting studio. With all of these facilities under one roof and for an affordable price, it's no wonder that we now have almost 50 studios globally.
Book Your Podcast Studio Space Quickly And Easily
If this blog post has proved that PIRATE's state-of-the-art podcast recording spaces are the perfect option for you, then you can book online quickly and easily.
Recording a podcast in LA is an exciting adventure, but podcasting newbies have a lot to learn. Follow our blog to get podcasting tips from industry experts and stay up to date with the latest podcast sector developments.
By collaborating with PIRATE on your podcast, you can make the most out of living in Los Angeles and create an amazing show that your listeners will love.