Inside Your DJ Studio
Our DJ studios have club-standard equipment and customisable lighting to allow you to replicate the club experience. Solo or back-to-back with your friends, our DJ studios will allow you to play it loud no matter your skill level.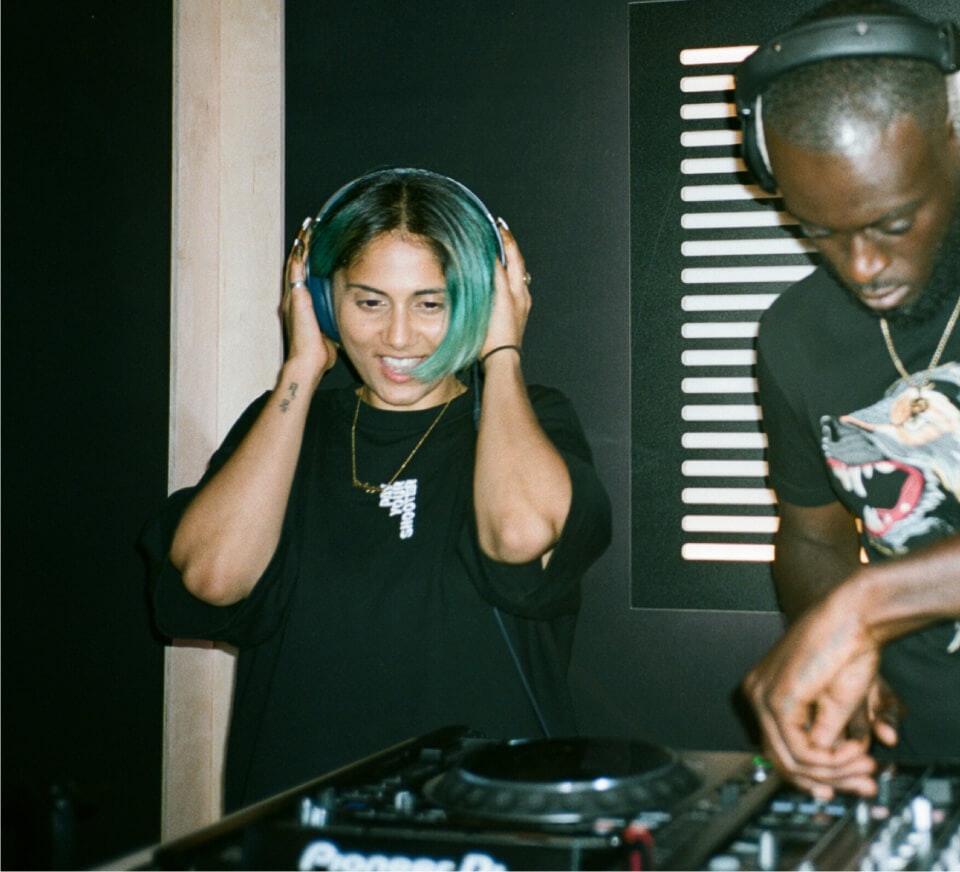 So sieht es in deinen DJ-Studios aus
Ausstattung auf Club-Niveau. Verstellbare Beleuchtung. Mit unseren DJ-Studios kannst du, allein oder unter Freunden, die ultimative Club-Atmosphäre kreieren - egal ob als Beginner oder Profi.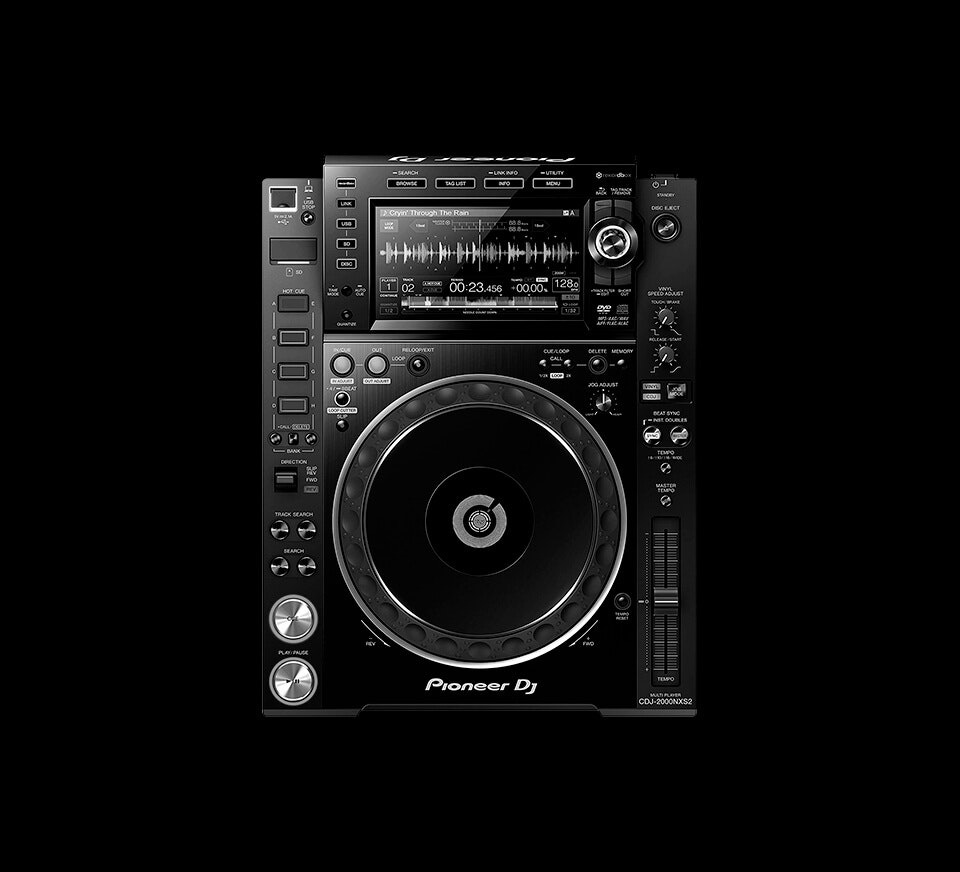 Unsere DJ-Studios mit zwei Decks sind ungefähr 6 Quadratmeter und die DJ-Studios mit drei Decks circa 12 Quadratmeter groß. Beide bieten Platz für bis zu fünf Personen (einschließlich der Person, die für die Buchung verantwortlich ist) pro Session.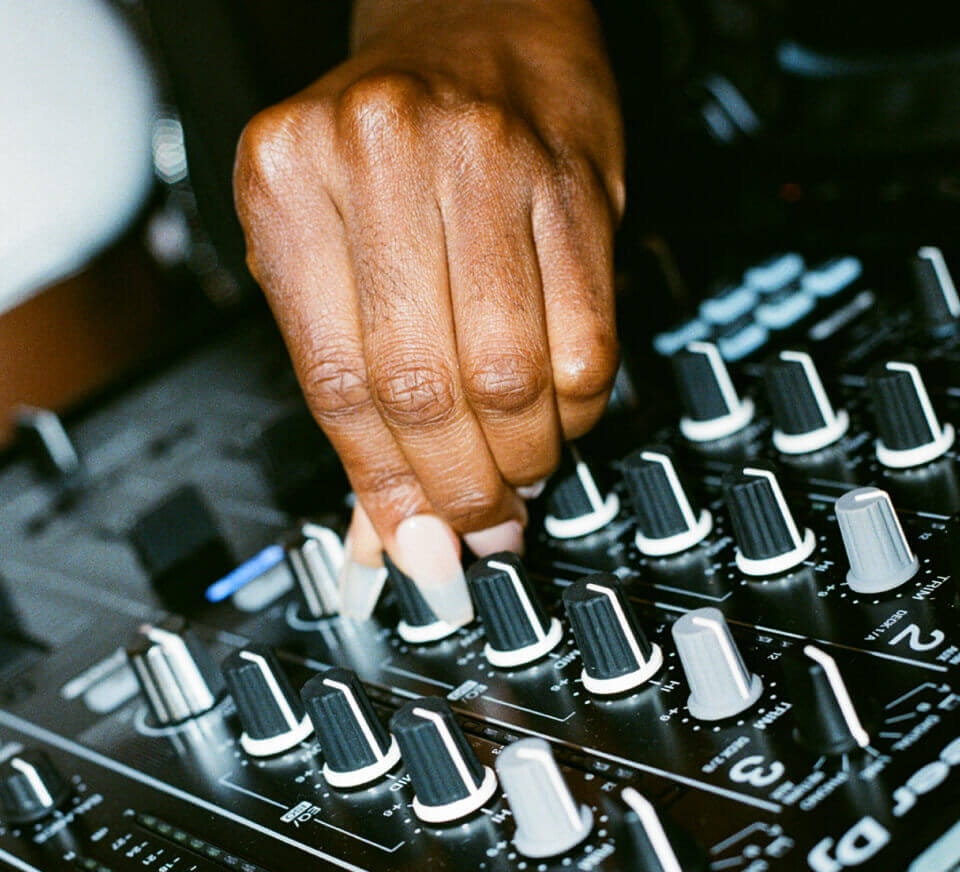 Warum Pirate?
Pirate ist das einzige kreative Studionetzwerk, das DJ-Studios mit professioneller Ausstattung von Pioneer und zu erschwinglichen Stundentarifen vermietet. Komme und gehe, wann du möchtest und probe zu jeder Tages- und Nachtzeit! In den Studios kannst du an deinen Mixing-Künsten feilen, aufnehmen, oder einfach deine Lieblingstunes mit deinen Lieblingsmenschen spielen. Der Raum gehört dir!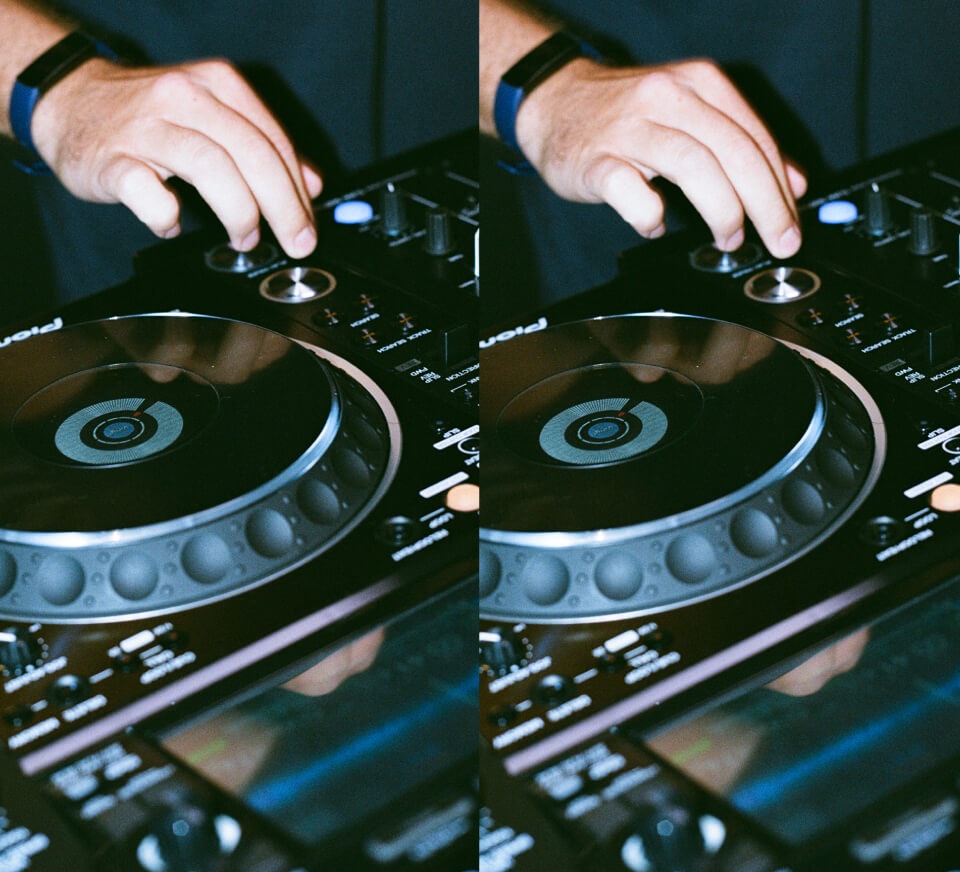 DJ-Studio mit zwei Decks (Standard)
Optimal für Einzel-Sessions zum Mixen. Ausgestattet mit komplettem Pioneer-Equipment bestehend aus zwei Decks, dazu Beleuchtung und Temperaturkontrolle.
Lautsprecher - 2x Pioneer XPRS 10
Pioneer DJM-900 NXS2
Decks - 2x Pioneer CDJ-2000 NXS2
Einstellbare Beleuchtung sowie Temperaturkontrolle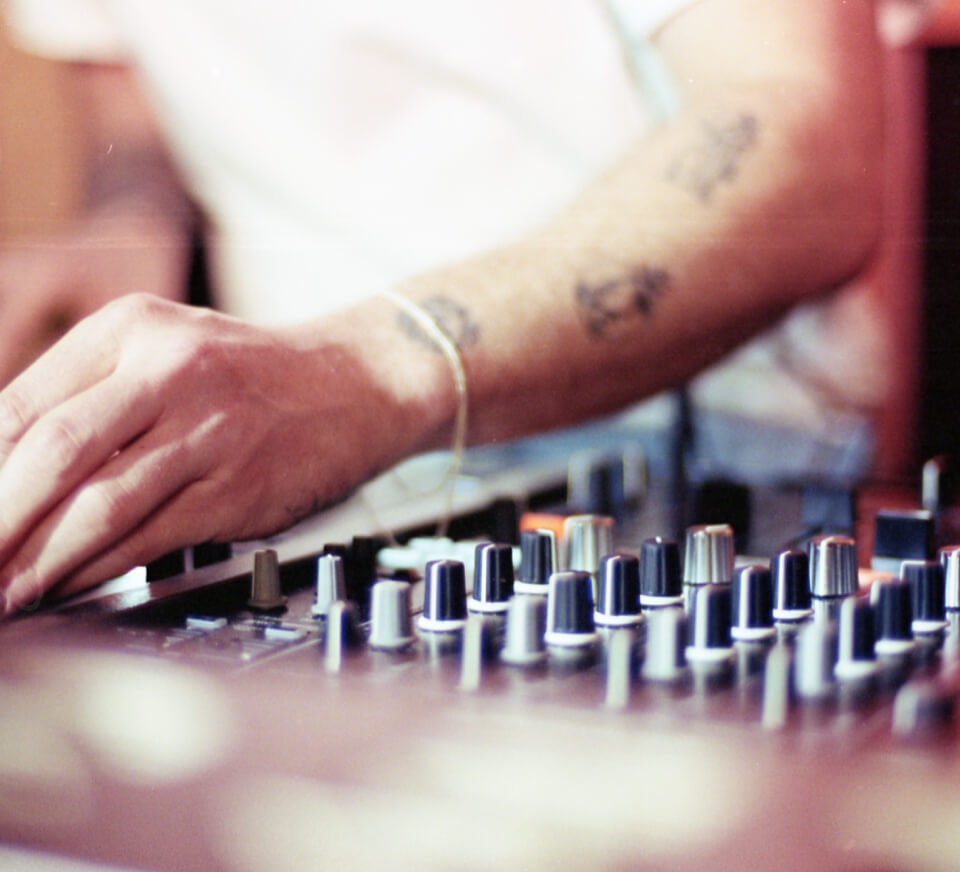 DJ-Studio mit drei Decks (Pro)
Ideal für Back-to-Back-Sessions und erfahrene DJs. Zusätzlich mit einem dritten Deck ausgestattet. Der größere Raum eignet sich optimal für kleine Gruppen.
3x Pioneer CDJ-2000 NXS2
Lautsprecher - 2x Pioneer XPRS 10
Pioneer DJM-900 NXS2
Einstellbare Beleuchtung sowie Temperaturkontrolle
Größerer Raum
NY double trouble incoming...
In Gowanus trifft traditioneller Charme auf innovative Projekte — und das macht es so besonders. In dem Viertel mit seinen klassischen Reihenhäusern und umfunktionierten Lagerhallen sind junge Familien und erfolgreiche Start-ups zu Hause. Definitiv einen Besuch wert!
Wir zeigen euch die Hotspots der Gegend. Unsere Lieblingsorte sind nur einen Katzensprung von den Studios entfernt:
Halyards: eine süße, unscheinbare Eck-Kneipe mit Craft-Bier, Cocktails und kleinen Snacks
Wir lieben unsere Nachbarn vom The Bell House. DIE Anlaufstelle für Livemusik, Comedy-Abende, Speisen, Getränke und und und...
Four & Twenty Blackbirds: Hier gibt's sehr guten Kaffee und tolle Kuchen — ein Paradies für Naschkatzen
Ortega y Gasset Projects: Auf der Suche nach Inspiration? Dieser wunderschön kuratierte Ausstellungsort wirkt wahre Wunder
Hast du noch einen Geheimtipp für uns? Wie spannend! Schicke uns eine Nachricht an community@pirate.com
Decks - 2x Pioneer CDJ-2000 NXS2
Pioneer DJM-900 NXS2
Lautsprecher - 2x Pioneer XPRS 10
Einstellbare Beleuchtung sowie Temperaturkontrolle