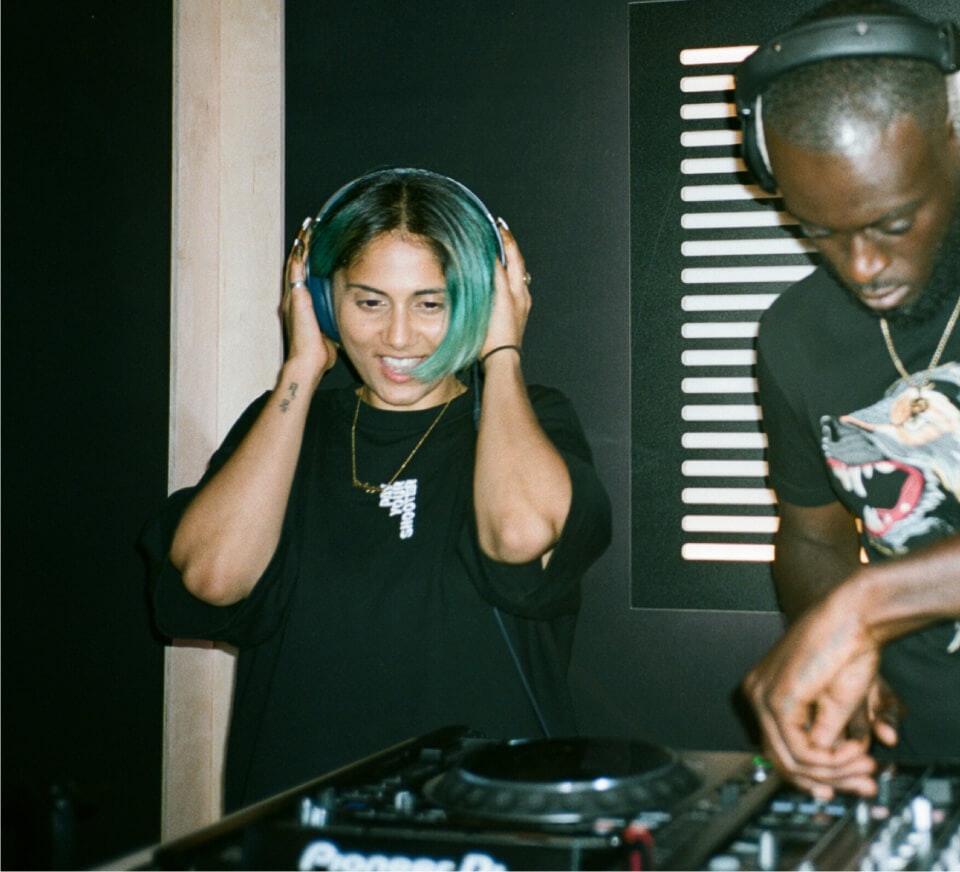 So sieht es in deinen DJ-Studios aus
Ausstattung auf Club-Niveau. Verstellbare Beleuchtung. Mit unseren DJ-Studios kannst du, allein oder unter Freunden, die ultimative Club-Atmosphäre kreieren - egal ob als Beginner oder Profi.
Unsere DJ-Studios mit zwei Decks sind ungefähr 6 Quadratmeter und die DJ-Studios mit drei Decks circa 12 Quadratmeter groß. Beide bieten Platz für bis zu fünf Personen (einschließlich der Person, die für die Buchung verantwortlich ist) pro Session.
NY double trouble incoming...
In Gowanus trifft traditioneller Charme auf innovative Projekte — und das macht es so besonders. In dem Viertel mit seinen klassischen Reihenhäusern und umfunktionierten Lagerhallen sind junge Familien und erfolgreiche Start-ups zu Hause. Definitiv einen Besuch wert!
Wir zeigen euch die Hotspots der Gegend. Unsere Lieblingsorte sind nur einen Katzensprung von den Studios entfernt:
Halyards: eine süße, unscheinbare Eck-Kneipe mit Craft-Bier, Cocktails und kleinen Snacks
Wir lieben unsere Nachbarn vom The Bell House. DIE Anlaufstelle für Livemusik, Comedy-Abende, Speisen, Getränke und und und...
Four & Twenty Blackbirds: Hier gibt's sehr guten Kaffee und tolle Kuchen — ein Paradies für Naschkatzen
Ortega y Gasset Projects: Auf der Suche nach Inspiration? Dieser wunderschön kuratierte Ausstellungsort wirkt wahre Wunder
Hast du noch einen Geheimtipp für uns? Wie spannend! Schicke uns eine Nachricht an community@pirate.com
Decks - 2x Pioneer CDJ-2000 NXS2
Mixer - Pioneer DJM-900 NXS2
Lautsprecher - 2x Pioneer XPRS 10
Einstellbare Beleuchtung sowie Temperaturkontrolle
From the Community
"DJs und Producers - Pirate Studios ist revolutionär."