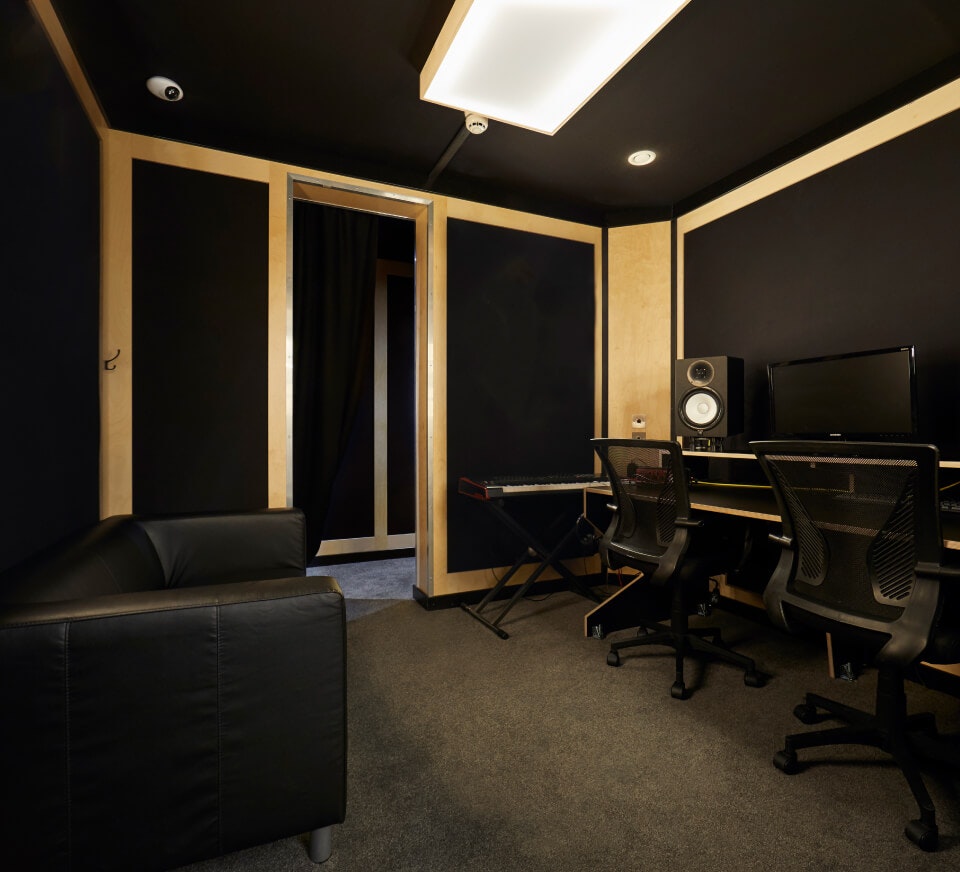 So sieht es in deinen Produktionsstudios aus
Der kreative Schaffensprozess sieht bei jedem anders aus. Das Verlangen nach einem ruhigen, produktiven Ort ist jedoch universell. Mit SB-Zugang, kostenlosem Profi-Equipment und erschwinglichen Tagestarifen helfen dir unsere Aufnahmestudios dabei, deine Kreativität im richtigen Moment einzufangen.
Komme für eine Stunde vorbei oder bleibe den ganzen Tag zum Aufnehmen, Mischen und Bearbeiten - der Raum gehört dir und deinen Ideen und ist 24/7 verfügbar, sodass du ihn nutzen kannst, wann immer du willst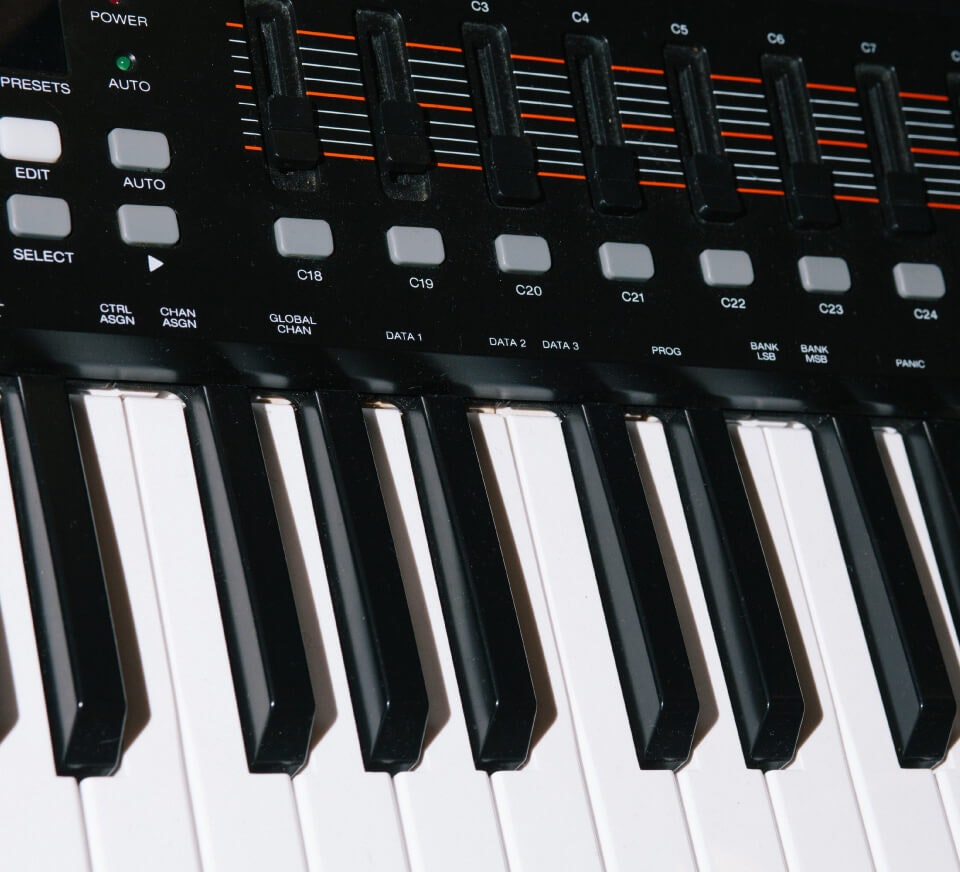 Aufnahme - Produktion (Komposition)
Ein Raum zum Komponieren und Schreiben für Produzenten, ausgestattet mit Audio-Interface, MIDI Keyboard, Kondensatormikrofon, Kopfhörern, Monitoren und Extras.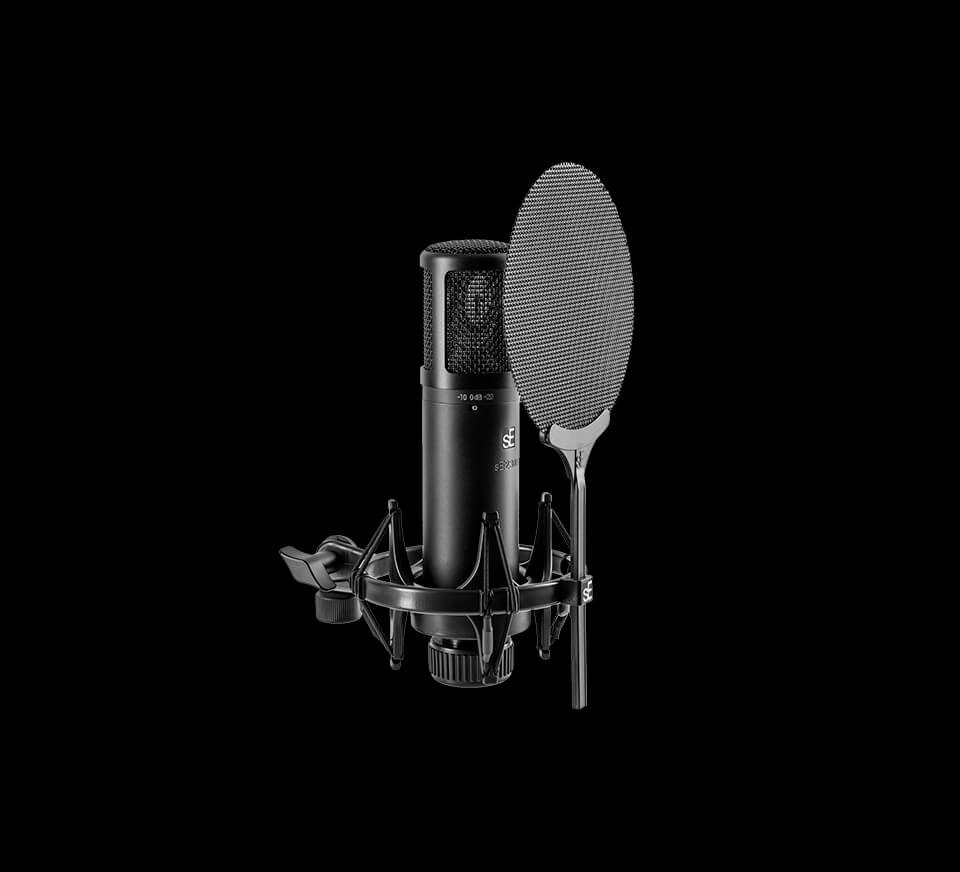 Aufnahme - Produktion mit Gesangskabine
Hier findest du das gleiche Equipment wie in unseren Produktions- und Kompositionsstudios. Zusätzlich gibt es eine abgehängte Gesangskabine und mehr Platz für qualitativ hochwertige Gesangsaufnahmen.
NY double trouble incoming...
In Gowanus trifft traditioneller Charme auf innovative Projekte — und das macht es so besonders. In dem Viertel mit seinen klassischen Reihenhäusern und umfunktionierten Lagerhallen sind junge Familien und erfolgreiche Start-ups zu Hause. Definitiv einen Besuch wert!
Wir zeigen euch die Hotspots der Gegend. Unsere Lieblingsorte sind nur einen Katzensprung von den Studios entfernt:
Halyards: eine süße, unscheinbare Eck-Kneipe mit Craft-Bier, Cocktails und kleinen Snacks
Wir lieben unsere Nachbarn vom The Bell House. DIE Anlaufstelle für Livemusik, Comedy-Abende, Speisen, Getränke und und und...
Four & Twenty Blackbirds: Hier gibt's sehr guten Kaffee und tolle Kuchen — ein Paradies für Naschkatzen
Ortega y Gasset Projects: Auf der Suche nach Inspiration? Dieser wunderschön kuratierte Ausstellungsort wirkt wahre Wunder
Hast du noch einen Geheimtipp für uns? Wie spannend! Schicke uns eine Nachricht an community@pirate.com
Monitore - Ein Paar KRK V6 S4 oder Yamaha HS8 oder Focal Alpha 80
Mikrofone - SE Electronics SE2200II Kondensator oder SE Electronics SE 2300
Interface - Focusrite Scarlett 18i8/ Clarett 4pre / 2pre
Keyboard/MIDI Controller - Novation Impulse 61 oder NI Komplete Kontrol A61
Kopfhörer - Pioneer HRM oder Pioneer HDJ-X5 oder KRK 6400 (oder ähnliche)
Sonstiges - Externer Bildschirm, Keyboard und Maus, Mikrofonständer, Keyboardständer, XLR-Kabel mit XLR
From the Community
"DJs und Producers - Pirate Studios ist revolutionär."