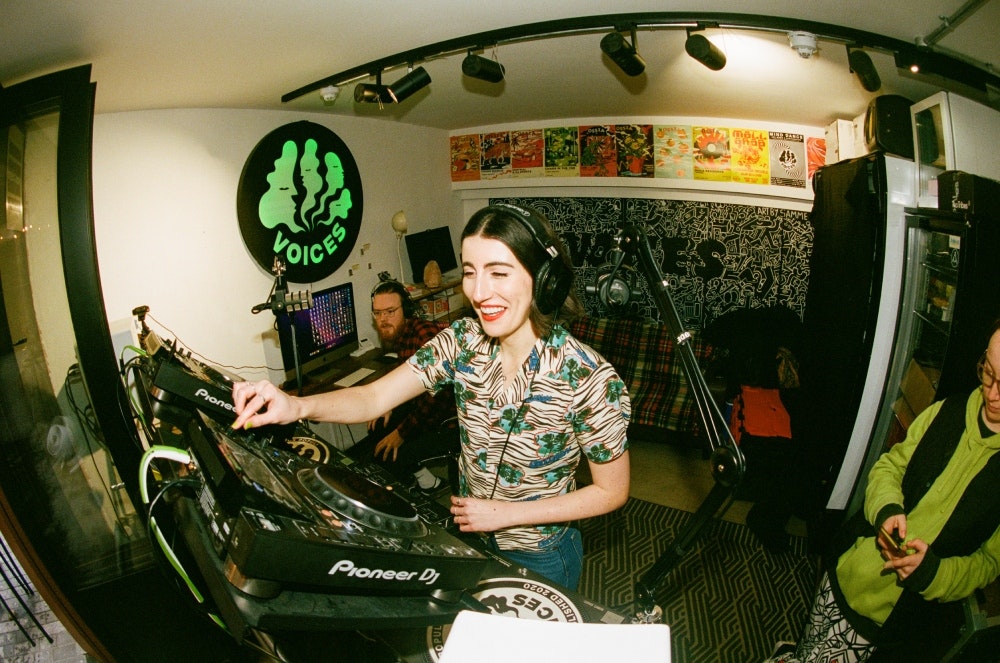 HOW TO APPLY
STEP ONE: If you haven't already, create a Pirate account – this will only take a couple of minutes.
STEP TWO: Head to our application form to submit your details and select the opportunities you're applying for. If you're applying for a gig slot, we'll need a short clip of you performing (doesn't have to be at a gig, could be at home or in the studio) and if you're applying for radio airplay, you'll need to submit an original track or mix.
RESIDENTS: IN THEIR OWN WORDS
"Sharing resources is very important to me, especially within black and queer communities. I don't believe in gatekeeping as it upholds the toxic structures of capitalism. There's more than enough space for all of us to succeed"
"The Pirate residency has been great! It has given me a home for my creativity. I've been able to connect with DJ friends (outside the club) and just jam on music with them and practice sets and figure out techniques, without worrying about my neighbours. "
"I'm so greatful for discovering Pirate Studios! I visited the studios to record vocals and learn to DJ. It's great because I can always book the hours based on my schedule and practice and record at my own pace. I was able to finish my first set and record snippets of it for my 19k fans on YouTube. Looking forward to booking my next session "
"This year-long opportunity at Pirate has been absolutely life changing. Ive been able to practice my engineering and production skills. I executive produced a project with 8 queer identifying collaborators and was able to not only create with them but teach them along the way (songwriting, production, live performance setup, engineering, mixing skills). Above all I was able to start and complete my debut EP, coming out April 2023. Which is my first body of work. It's been great and I couldn't be more grateful for this opportunity. "
"Being a pirate resident help me stack projects releasing this year, helped me rehearse new lyrics for upcoming shows & internet videos"
"I started my residency right as I moved back to Brooklyn permanently for the first time. It was an incredible way to practice and get connected with other DJs while I was integrating into the scene. I was also able to provide sessions to DJs I had booked for parties leading up to the respective gigs. The residency provided me with a great way to start building my community and network here!"
"My Pirate Residency was instrumental in giving me headspace for writing, both physically and subconsciously. The studios became somewhere separate - where I could detach myself from the noise of day to day responsibility and exist freely in my creative mind. I am endlessly grateful to pirate for allowing me to use their space and equipment, for the songs I've since written for my upcoming project are ones I am truly proud of."