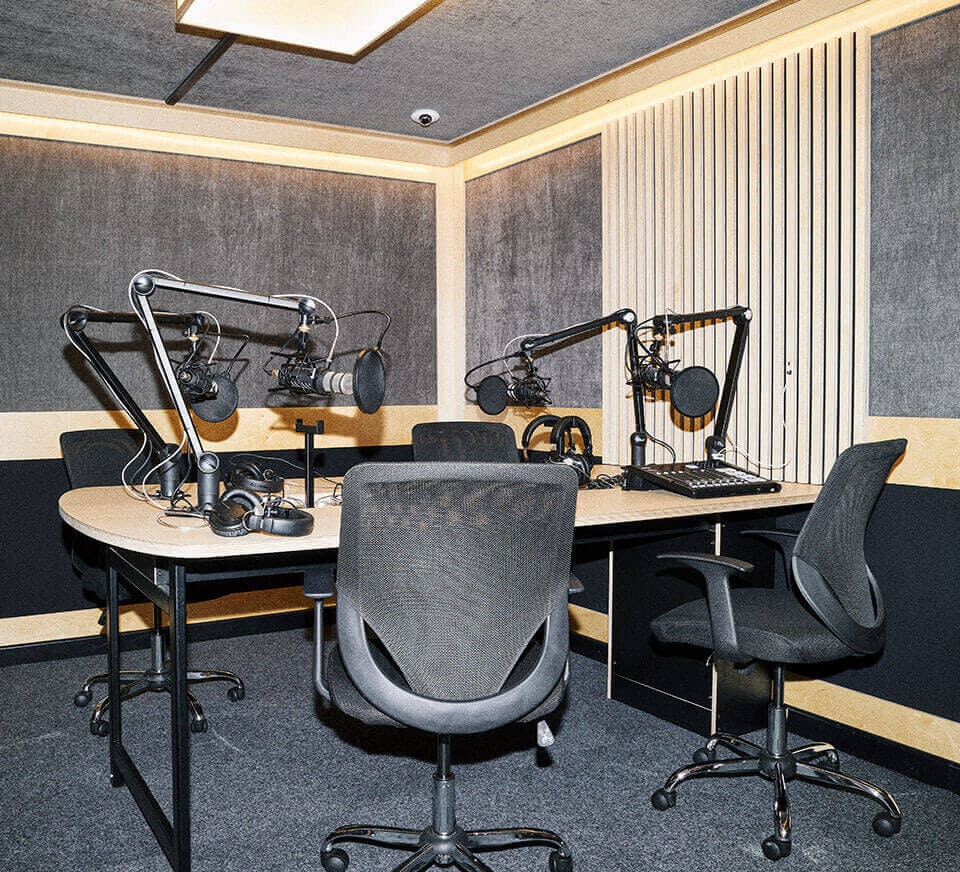 Your podcast studios
Premium equipment. Plug and play simplicity. Customisable lighting. Our podcast studios are ideal for recording your first podcast — or your fortieth. The hardest part of starting a podcast is now coming up with a great idea.
Our podcast studios are approximately 110 sq. ft or 10m2
A quiet space to record and interview
Chairs and mics for up to 4 people
Bookings available 24/7, every day of the year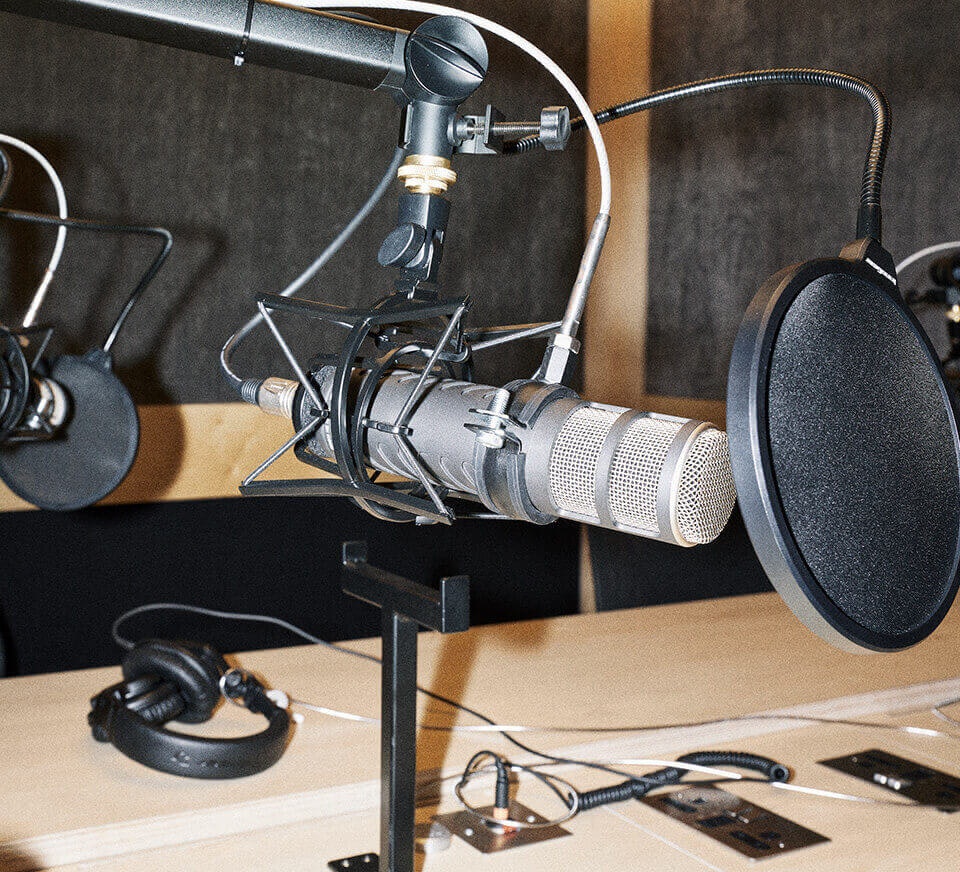 Podcast studio features
Perfect for solo sessions, dial-ins, group discussions or interviews. Equipped with a RØDECaster Pro unit for seamless recording.
Integrated Podcast Unit - RØDECaster Pro
Microphones - 4 x Rode Procaster
Headphones - 4 x KRK 6400
Seating - For up to four people
Extras - Custom lighting and temperature control
Podcast - MIDI control
Brooklyn's finest
Let's take a closer look at some of our favorite neighborhood jaunts in Brooklyn:
Watering holes are a dime a dozen in these parts, and yet The Drift and One Stop still manage to stand head and shoulders above the rest. For a mouth-watering, all-vegan menu, look no further than Modern Love; for the most authentic Italian plates in the area, Il Passatore is a local go-to.
Creative minds adore Arts & Craftsmen Supplies. This pet-friendly haven stocks wares for painting, printmaking, sewing, and just about every other craft under the sun.
Have a spot you swear by in the area? Get in touch, we are all ears: community@pirate.com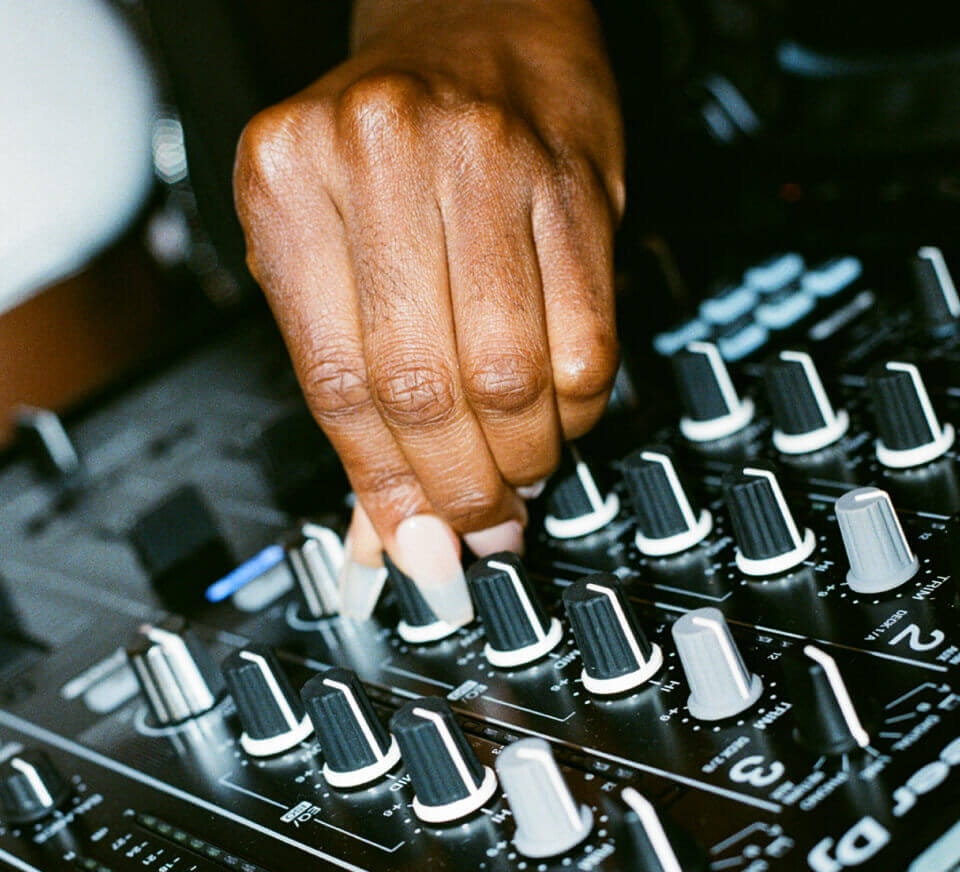 ADA-compliant DJ booths
Studio 22 at Bushwick has been specifically-designed for accessible use. Book now and enjoy first-class DJ practice equipment with additional features, including:
Wide access to the DJ desk
15-degree angled equipment
Flat surfaces on either side
Knee clearance for comfortable chair positioning
Power sockets at front of desk
Seating - For up to four people
Headphones - 4 x KRK 6400
Integrated Podcast Unit - RØDECaster Pro
Microphones - 4 x Rode Procaster
Extras - Custom lighting and temperature control