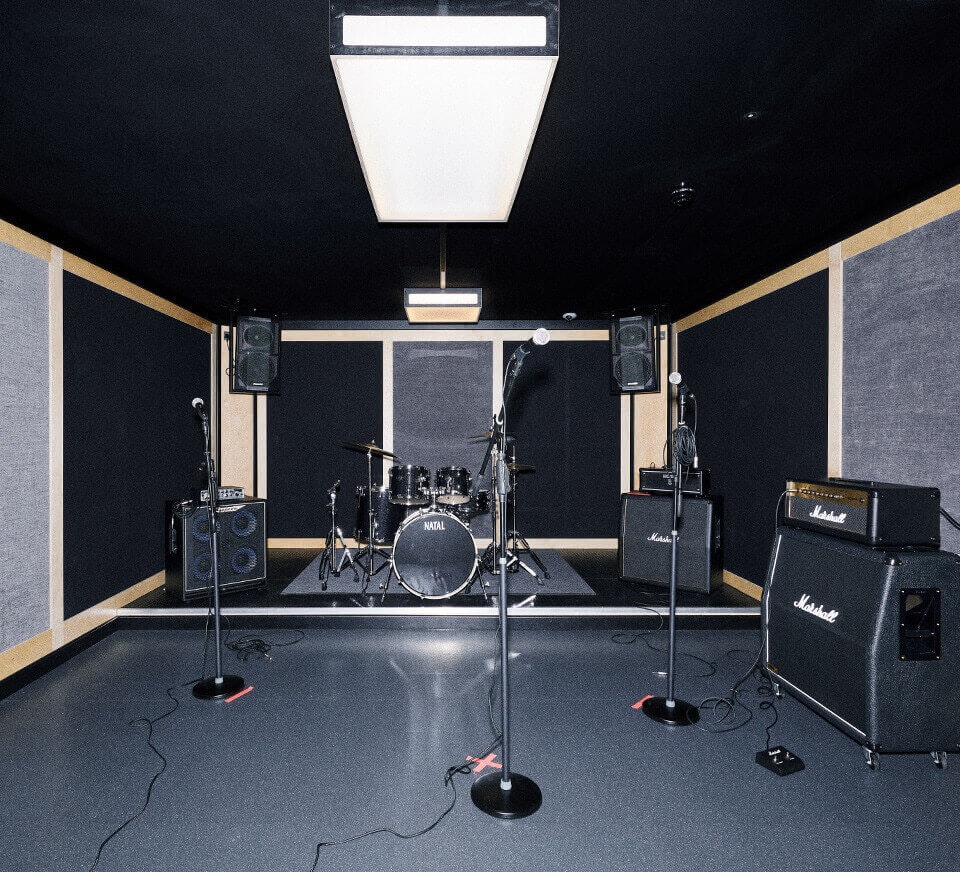 Pirate rehearsal studios
High-quality equipment. Acoustically-treated studios. The music rehearsal studios are your space to get creative. All of our rehearsal studios are fully kitted, with a variety of room types to suit your needs:
Practicing drums solo? Rehearsal Standard studios fit up to four people comfortably.
Vocals with a backing band? Rehearsal Pro studios are perfect for five.
Fine-tuning your ensemble performance? A Rehearsal Showcase studio fits six easily.
Inside, you'll find the very best equipment from Marshall, Boss, Ashdown and more in all of our music practice rooms. Just starting out? An experienced pro? You'll be set up for a great rehearsal every time.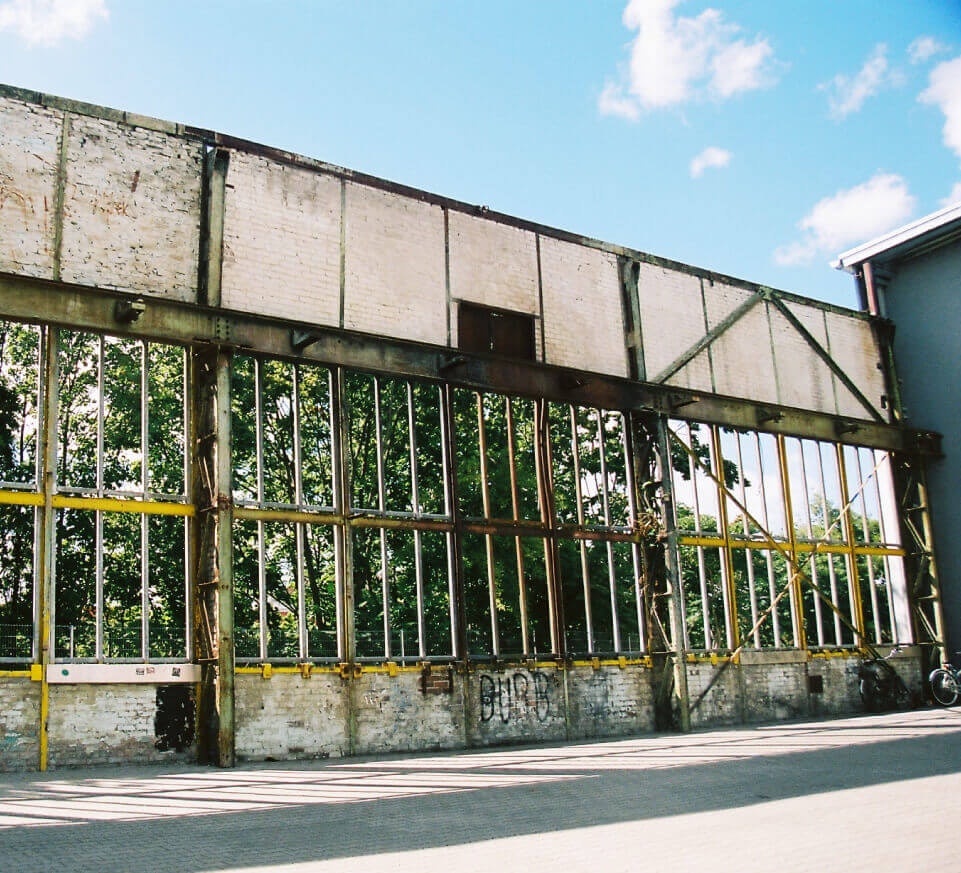 Pirate Berlin — your space to create
Experience the next generation of creative studios, with no fewer than 48 practice rooms across two Berlin locations — Tempelhof and Prenzlauer Berg.
DJ studios with top-of-the-line Pioneer kit
Create, edit and record vocals in audiophile recording studios
Plug and play podcast studios for easy recording
Rehearsal studios to jam with your band or practice for the next gig
Simply book and pay by the hour using our easy live calendar. It's time to let your creativity flow.
Amps - Marshall MG100HCFX 120w Guitar Head, Marshall 1960A 4x12 300w Guitar Cab
Amps - Boss Katana Guitar Head, Marshall MX412A 4x12 240w Guitar Cab
Bass Amps - Ashdown/Fender Bass Amps and Cabs
Drums - Natal Arcadia or Pearl Export five-piece drum kit (please bring your own drumsticks)
Microphones - Stagg SDM50 vocal microphones and stands
PA - Pioneer XPRS PA speakers
Mixer - Alto 1202 12 channel mixer or Proel MQ12USB mixer