GALA 2021 Review: Day Festivals Are Back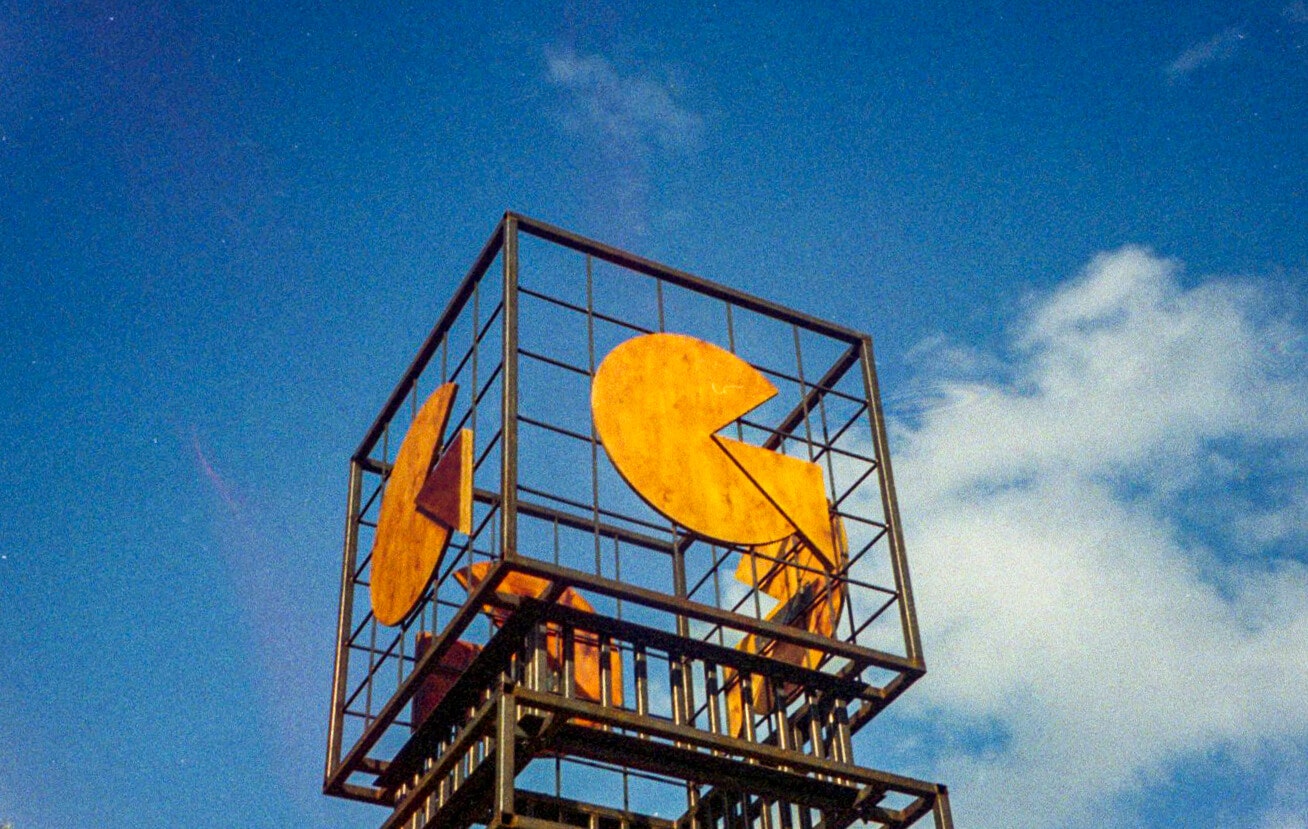 "This festival is literally worth isolating for 10 days" - some guy at GALA
Liv Mesce is a London-based brand and culture specialist. Below, she reviews GALA 2021 in Peckham, London. She recalls the music (including weekend highlight Mim Suleiman), the fashion and everything in-between.
London Music Festivals have finally broken their 18 month dry spell and they're back with a bang. This was particularly easy to see at GALA Festival last weekend as one attendee braced a muddy Peckham Rye with a broken leg. Held up by two friends and an unstoppable nature, his determination to have a good time was quite frankly inspiring.
I felt excited with a side of overwhelmed as the thud of music led me closer to the festival gates. Even the most mundane parts of going to a festival felt special, like my hand being led through a wristband and accidentally pulling it so tight I risked cutting off my circulation.
Smiles from ear to ear beamed along the entry queues, I don't think I have ever seen people so happy to be searched. Whilst it did put me at ease to experience the vigilance of GALA staff (even running their fingers through my hair), I can't say I have particularly missed being felt up by a stranger…although I might have if I had experienced a dry spell as long as GALA's.
I spent the first hour wandering around wide-eyed and unable to hold a conversation, I guess you could call it a festival trance. The best way to describe the feeling was like smelling a perfume you haven't worn for years - random things sparked warm, fuzzy festival memories. The only difference was that instead of DKNY 'Be Delicious,' the smell triggering these memories was the humidity and foist of a portaloo.
During the past year, I've tried not to reminisce too much about the good old days. I recognised how depressing re-watching old, blurry festival videos was quite early into the pandemic.
Some of the happiest moments of my life have been at music festivals and walking around GALA brought them to the surface.
This year GALA pushed the boat out, turning into a 3 day event broadcasting an eclectic mix of big name DJs and underrated live acts. The impressive set spanned 5 stages which varied in style and theme.
The colours of the Jamaican flag lit up The Rye, with more plants hanging from its roof than in the bedrooms of all the Hinge men in London. A huge disco ball bounced streams of light into the packed crowd at The Pleasure Dome where the energy and heat was not for the faint hearted. The Patio was the perfect open-air space for anyone with Covid anxiety, its huge white speakers towering through the crowd to provide a powerful bass. The intimacy of Park Corner gave late-night house party vibes. The Main Stage spanned a huge open space and provided classic end of the night entertainment (thank God for giant red balls and confetti canons), enough to make anyone scream "3,2,1 put your fucking hands up".
Despite the technical and creative craft which went into the making of these stages, I have to admit my favourite part was the distance between them - close enough that you could make it from the end of one set, to the start of another without missing the first song, but far enough apart to avoid hindering each others sound quality. Round of applause to whoever designed the layout, a true roadmap to success.
Festivals hold an important place in live music culture by introducing people to new acts they might never have otherwise heard of. For me, the queen of GALA had to be Mim Suleiman, her unique sound an unforgettable boiling pot of jazz, funk, house and soul peppered with Swahili lyrics from her Zanzibar roots, topped with crowd-hyping bellows in her Sheffield twang (my favourite of these being "Be louder shitbags").
From Horse Meat Disco's serotonin-boosting disco set to Leon Vynehall b2b Young Marco hinting at acid house, Sunday's music matched the weather - bright and glorious.
Whilst all main stage acts ignited the crowds with sets worthy of another 18 months off, the headline act to my weekend had to be Giles Peterson. His set was akin to one of his top radio shows, kicking things off with 'London's Calling' and getting on the mic to tell the crowd how much he'd missed this. Peterson's contagious happiness radiated, it was really impossible not to grin watching him play. As I looked around, I realised the feeling was mutual and couldn't help but enjoy seeing emotional, un-masked faces (Disclaimer: I am not an anti-masker and understand the importance of continuing to wear them).
As important as the acts are, we all know festivals are about the people. A good crowd can make or break a gig and South London did not let me down.
Dressed in outlandish garms from head-to-toe glitter to jellyfish costumes (yes really), the joyous expression of festival outfits was in full force. It can't be underestimated how much I have missed the sight of bright and bold over cream and velour.
I've also missed randomly bumping into familiar faces in a crowded place, a standard festival experience which now feels somewhat unbelievable. This happened to me at the crowded bar, I turned my head and three school mates I hadn't seen in years graced my eyes. The spontaneity of seeing friends outside of your inner circle is a circumstance we've all been deprived of during lockdown.
"This festival is literally worth isolating for 10 days" one guy told me. I'm not disagreeing but I desperately hope this isn't the case, particularly considering GALA's Covid requirements (proof of double vaccine status or recent negative test vital to secure entry).
"I feel safer working here than I have at restaurants during the pandemic" one bar staff informed me. After an unimaginably tough year for event organisers, it was clear the magnitude of Covid was being taken seriously. The GALA team weren't up for taking any risk in damaging their industry's green light status, and they deserve an immense amount of credit for that.
Festivals hold a unique power of escapism. There is something about them that evokes a sense of freedom, and allows people to forget. I recognise there is immense privilege in saying this, but GALA truly allowed me to forget about the past 18 months, even just for the weekend.
Perhaps it lulled me, and many others, into a false sense of security during a pandemic which is certainly (still) not over, but getting a taste of life outside of the Covid bubble we have all been suffocating in was sweet. GALA showed there are better days ahead and we can finally dance again…for now.