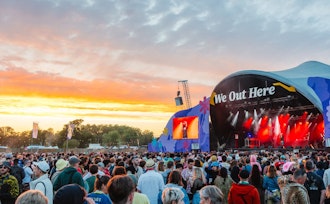 MISSING:
1 x Lost Mary Double Apple Vape
1 x USB
1 x pair of earplugs
1 x headliner
1 x voice
My motivation to go back to regular life
If found, please return before I go back to work.
There's been consistent buzz around We Out Here for the past 4 years. Gilles Peterson's four-day jazz/DJ festival has been running from its Cambridgeshire site to massive fanfare for its relaxed vibe, stacked lineups and community focus.
This year marks the first at its new Dorset home, tucked away near the village of Wimborne St Giles, waiting to be explored. Upon first glance, the site map betrays its first slight flaw — it's essentially one big field. BUT all is not lost — what was found was a weekend of surprises, some stellar artists and an overall abundance of joy and bass face in equal measure. Below is my breakdown of the big weekend, including what was lost, gained, highlights and general thoughts and feelings. There was a lot on offer so forgive me if I missed your favourite stage or act — I am but a human!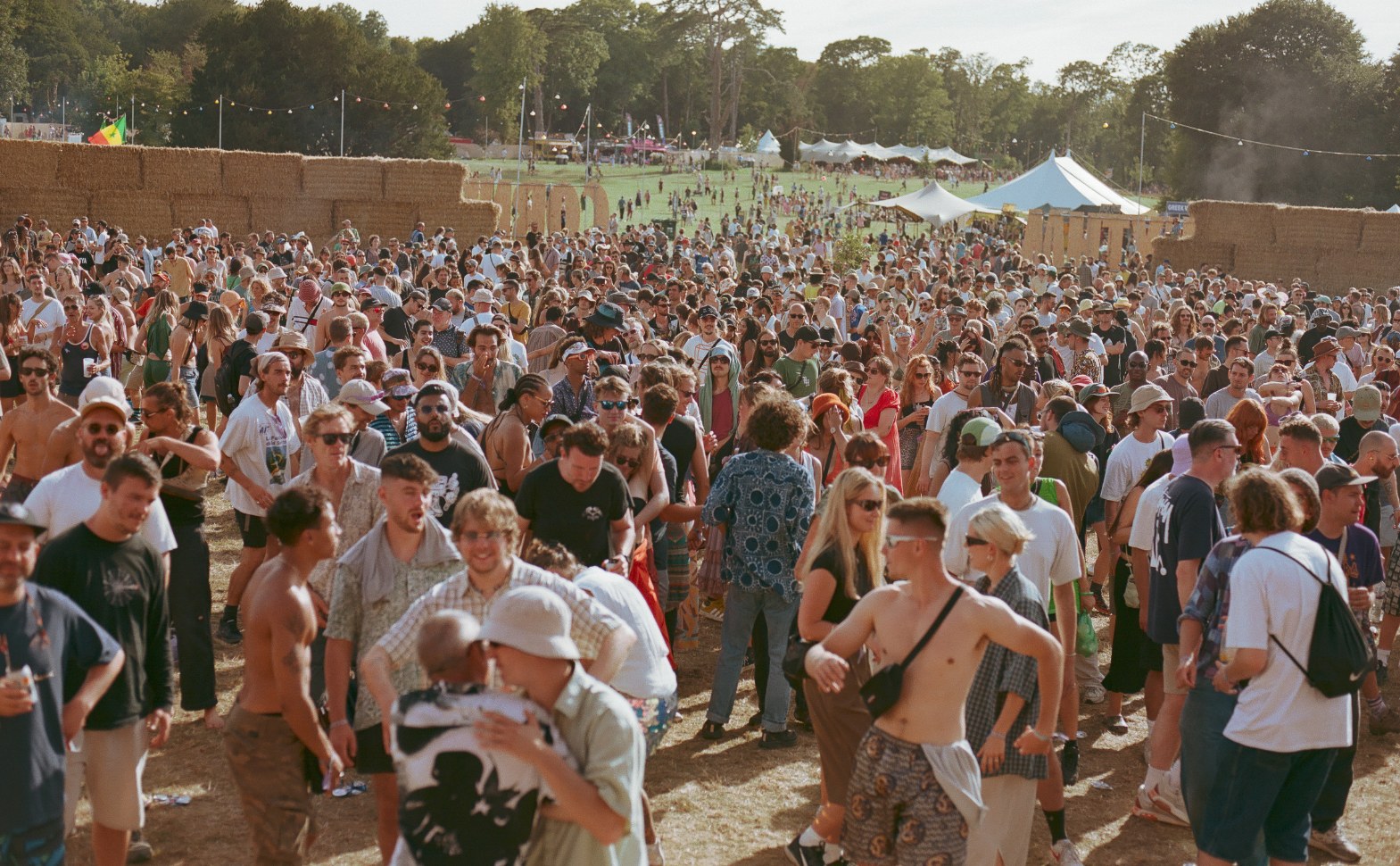 Thursday
Arriving proved to be a bit of a nightmare — pulling up at Salisbury train station with around 1,000 other folks packed to the gills with boxes of wine, packets of ramen and sleeping mats. The 30-minute shuttle bus wait was looking too good to be true. After 2 hours and 45 minutes of waiting in the glaring sunlight, and 2 ginny tinnies, we finally got on the bus and descended into the Dorset hills.
Once set up, we headed into the sunset washed main space - complete with funfair, campfires, over 15 stages and 18,000 budding festival go-ers ready for the weekend. Let the chaos begin. Headliners Nia Archives, black midi, COLECTIVA, Galliano and Gilles Peterson all set the stage for the weekend to come and form a worthy welcome party.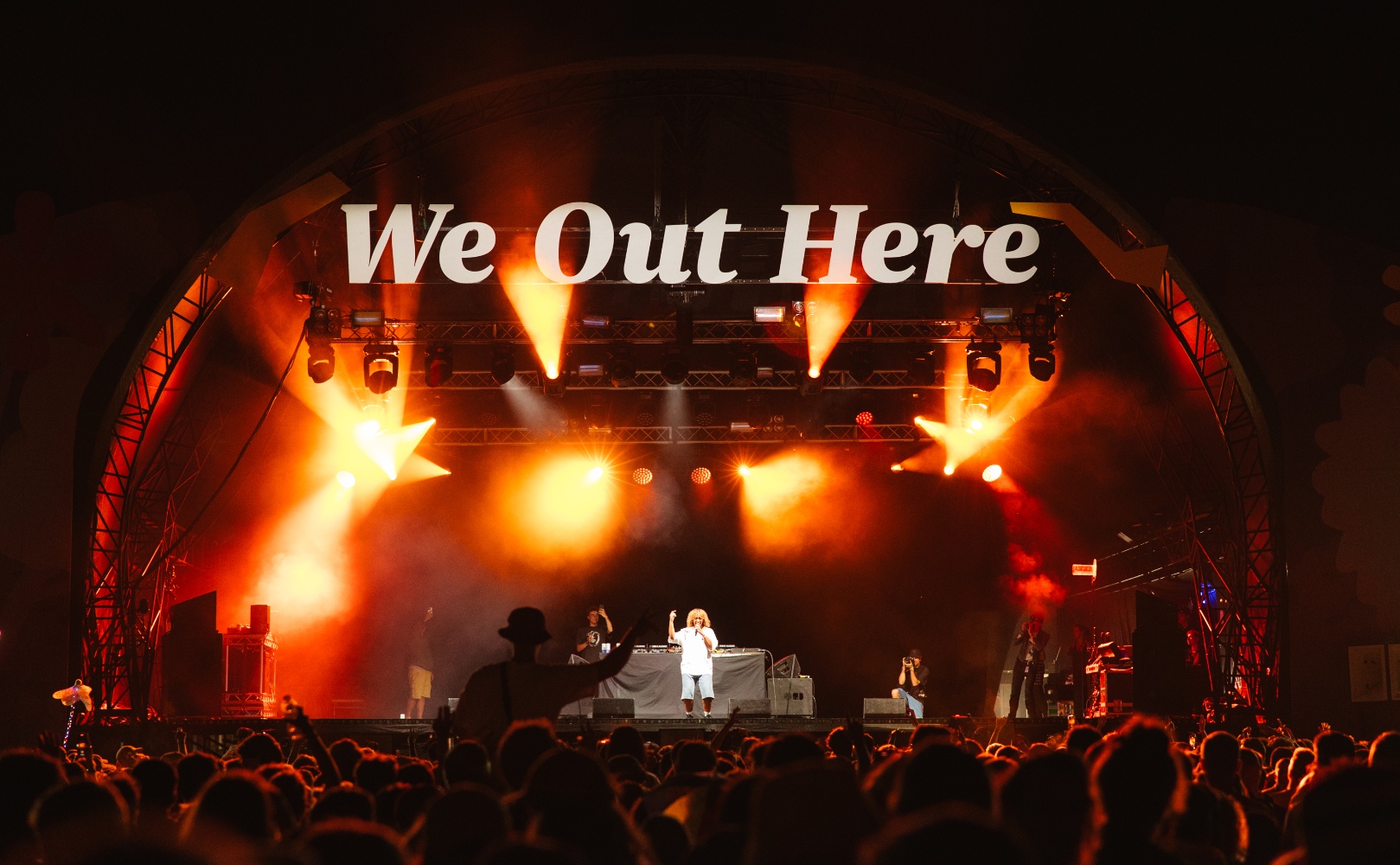 Friday
Friday kicked off with a stacked lineup and proceeded to set the course for the rest of the weekend: jazz in the afternoon, electronic at night.
We started the afternoon off lounging around the Lush Life stage — the garden-like setup providing genre-bending jazz, electronic, and RnB. The perfect place to relax in the sun with a pint of cider, it was the grounding stage for a hectic weekend of running around, trying to cram in as much as possible. Highlights included Makaya McCraven, whose incredible sound was an amazing kickoff to Friday night.
The hottest spot on the block, it seems, is Lemon Lounge. The South London sound system has been traveling to UK festivals, providing a living room atmosphere with the best sound system the site has to offer — all wrapped up in a neat, almost cute, little tent with what must have been a 150-200 person capacity. The bass is earth-shattering, and the lineup on Friday and for most of the weekend features some of the best dub, garage, afrobeat, funk, whatever-you-want DJs the country has to offer. It's genuinely unmissable (shoutout to the guy rolling a spicy cigarette from an empty Flora tub).
Night falls, and we've got the lay of the land. The Rhythm Corner stage impresses with a Drum and Bass (DnB) lineup all night long. The weekend highlight, DJ Storm, transfixes and astounds with her absolute history lesson in DnB. A bona fide icon at 55, still killing the game. Anytime she's playing, I will be there front and left. Her selections set us up for the rest of the night — immersive, bone-rattling and formidable.
The rest of the night staccato's on through brain busting break beats and suddenly it's 4am and I'm wobbling back to my tent with no torch and facing the bog next to the sink to brush my teeth. All is well.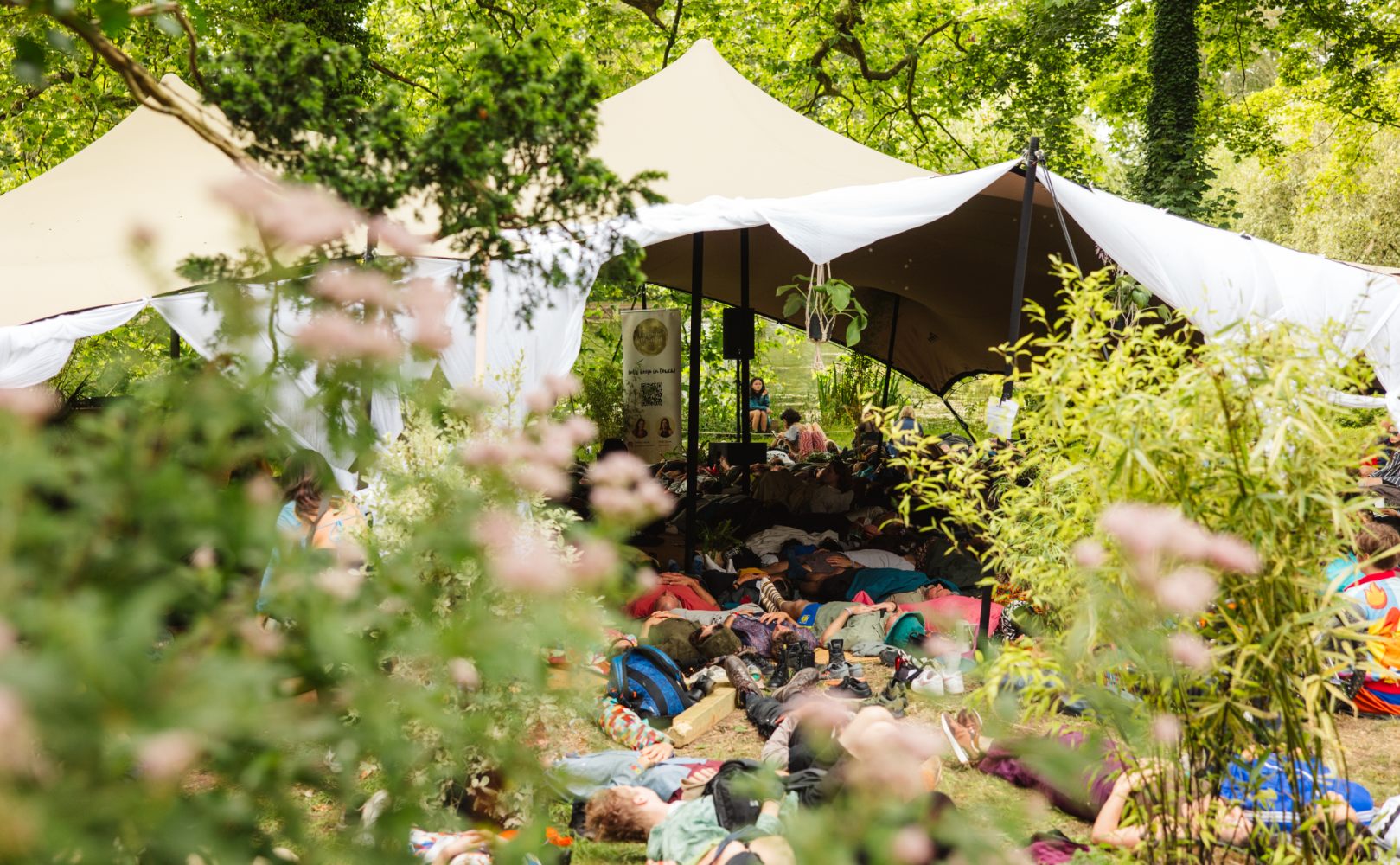 Saturday
Here we go — brushing off my hangover and diving straight into the heavy hitters for Saturday's lineup. I might need to pop over to the Wellness area for some impeccably curated Harp Yoga, silence and recalibration. Maybe a Reiki massage?
News circulates that heavyweight headliner Roisin Murphy has dropped out (boo), but Bonobo has kindly stepped in to take the reins with a DJ set for the Saturday night slot.
We start, once again, at Lush Life, soaking up the rays while admiring the various festival outfits — think a woman in full silk pajamas with matching flamingo slippers, an inflatable willy costume (complete with a hood to ward off potential rain), cow print flying everywhere. The overall crowd is one of the festival's selling points, always willing to help and look out for one another — in line with We Out Here's community focus. After four years of running, there are mainstay guests who ride or die for the whole thing, and you can really feel that.
The Near Mint stage offers a record shop pop-up during the day, pumping out absolute gems in vinyl-only sets and providing a wooden dance floor to get you nice and warmed up. It's a nice break from the rush outside and always fun to do some crate digging from some of the best indie record shops across the land.
Saturday's standout (and in my view, the best set of the whole weekend) goes to Walsall up-and-comer Wesley Joseph — who electrifies the crowd and starts Saturday night with a bang. Ever-changing, genre-bending, rapid-fire bars over slinky beats that will have you bopping and crying in equal measure. His story, and the stories of many artists this weekend, is touching. Fighting hook and crook to make his way in a somewhat impossible industry, expect to see him on the biggest stages in the world very, very soon. A shoutout to next up 30/70, who furthered the energy with their high-impact jazz and stellar vocals, giving their body of work a disco flare with an improvisational slant that set the scene just right.
And so, night falls, and we find ourselves in The Grove and The Bowl — the two "club" offerings. The Grove is a stunning space, with the stage at the vanishing point through tunnels of trees, but when you can hear conversations more clearly than the DJ, it's time to leave. To The Bowl we go! Josey Rebelle fills the natural amphitheater, shelling out beats until 4am with flair and style. Again, it's too quiet, but at this point, I'm nine pints deep, so anything goes.
SUNDAY
Help! I am fine. Are we fine? I think we're fine. After a raucous Saturday, we're back for a relaxed Sunday vibe, and the lineup definitely reflects this. We swim in the lake on the grounds and listen to some Dub at The Sanctuary — a definitive hangover cure in my eyes. The Wellness area as a whole, I feel, is critically underused. Where is the bigger stage? Where are the art installations? The funky lighting! Attention to detail seems to be lacking here.
Joe Armon Jones gets the grafter of the weekend award with a supposed seven (yes, seven) sets on Sunday, flying around the site and pumping out all he's got on what seems like every instrument imaginable, with a passé flair that makes him the coolest kid on the block. South London forever!
Sunday headliner and Mercury Prize-nominated Ezra Collective follow the breathless hip hop legends Black Star with their immersive, fire-breathing jazz set that wraps everything up with a bang (literally). Frontman and drummer Femi Koleoso performs every audience interaction you can think of with aplomb — from saying hello to the person on your right, to taking off a piece of clothing and waving it in the air, to a group jump-up—you name it, he's making us do it. Joy is abundant as they stun us through dance beats, exhilarating solos and create a worship-adjacent atmosphere that is fitting for the final headline set of the night. The crowd and myself wished it was louder, louder, LOUDER!
Mr. Scruff b2b Aroop Roy as the festival closer was an inspired choice, following their closing of the festival the year before. And just like that, an incredible weekend of music and togetherness came to an end.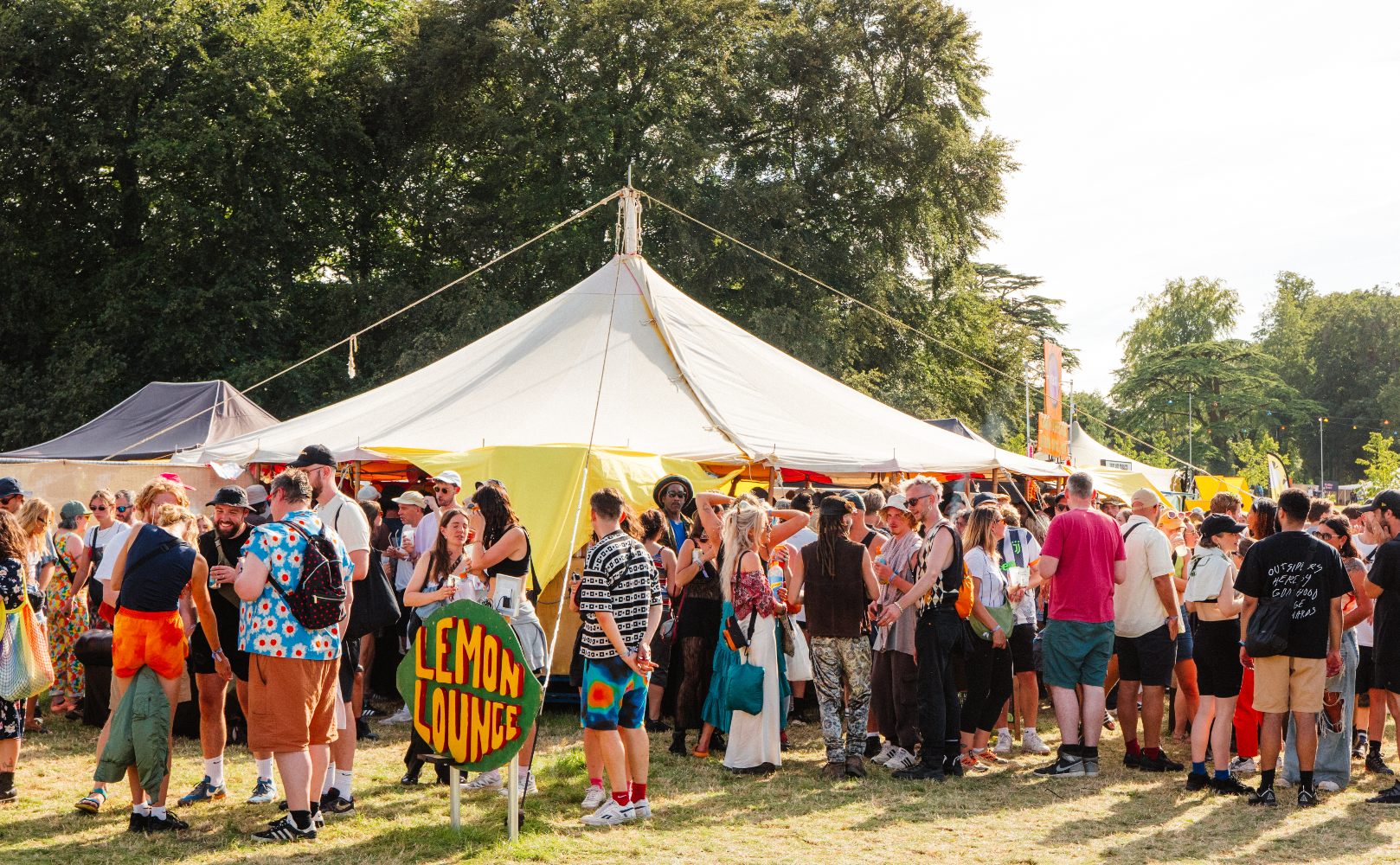 What a ride. The overall feeling of the festival and the lineup on offer definitely outweighed the flaws inherent to the site — it's essentially one big field, sound bleed was undoubtedly an issue and the toilets and seating left a lot to be desired (I couldn't find a bench if my life depended on it!). However, the weather held up, the crowd was eclectic, the lineup was stacked and there were some unmissable acts. It delivered that festival-specific euphoria where you wouldn't want to be anywhere else, multiple times. Here's hoping that next year the new site breaks in and the teething problems are sorted. I'll start camping for a front-left spot at Lemon Lounge now.