Eva Lazarus Talks Music & Motherhood
We caught up with Eva Lazarus before she heads on tour following the release of her sophomore album Brandy Kisses.
We discuss the record, touring, remaining independent and how motherhood comes into it all.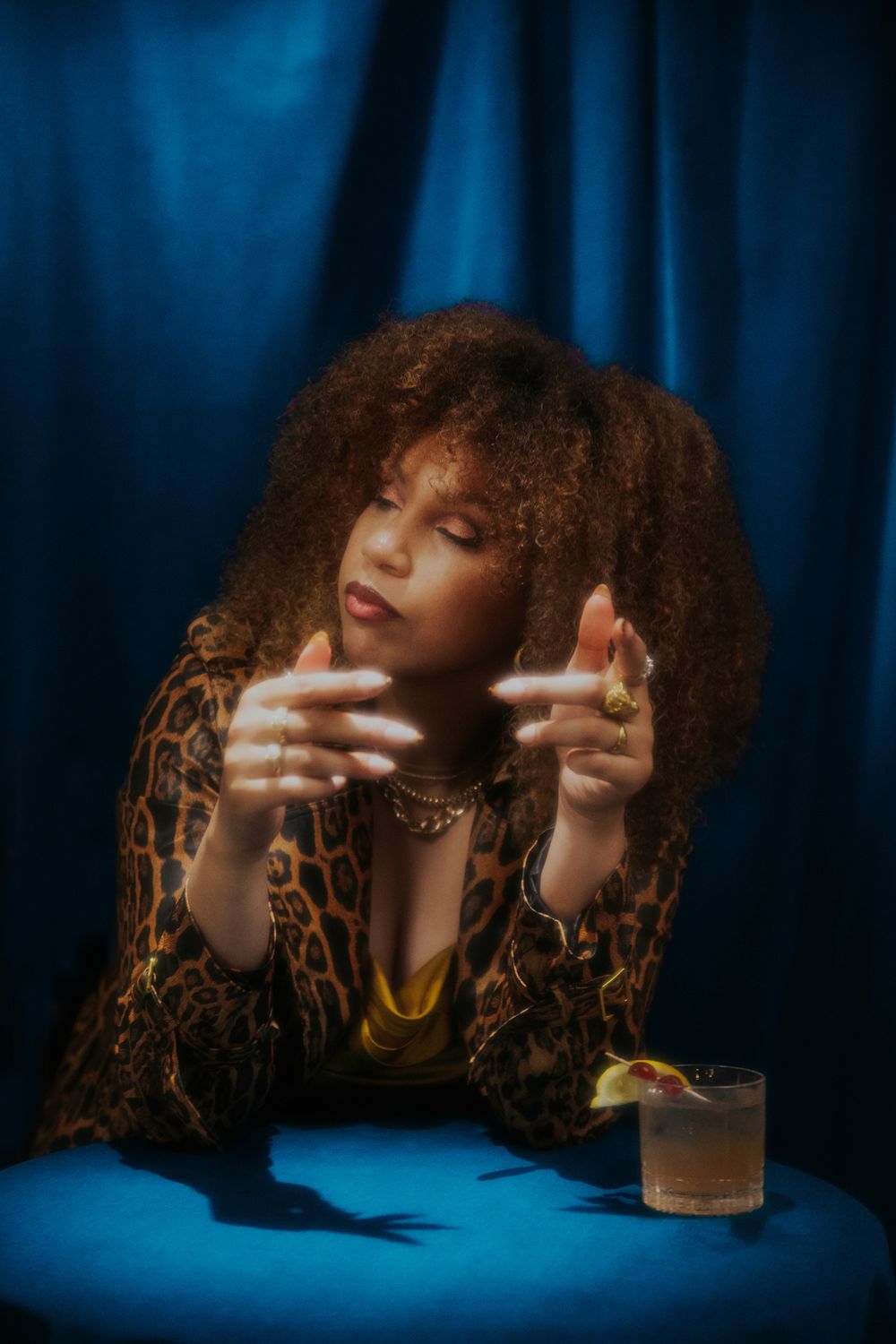 Having already made her name in different UK scenes and subcultures, Eva has previously collaborated with Swindle, Mungo's Hi Fi, Gardna, Benny Page and Zed Bias. However, when it comes to making her solo music, both the approach and the sound are different:
"With solo projects I feel like I can be softer. I have more space to share myself.

I speak for myself when it's my project but when I collaborate, I feel it's not introspection that they're looking for. I could be wrong.

Essentially, I second guess myself more in a collaboration. If it's my thing I get to be undiluted, unfiltered.

I also have a small hand in production on this record which adds a sound that I've not explored before on a release. Layered choir-like vocals, keys and guitar. I'm sure writing this album will evolve my approach to collaboration."
That being said, there is a guest on Brandy Kisses. I asked Lazarus how she chose Birmingham rapper Kofi Stone to add a slick verse to her track 'Lessons', and how she approached him:
"Someone posted 'Busker Flow' online, I used to busk and that's what made me go to Spotify to check it out. The flow on that track is flawless.

It was actually Dirty Dike who suggested him for a feature but it was a no brainer. The confidence that it would work was there straight away. We actually never met until the video shoot which could have been awkward but it was an easy shoot spent with a genuinely fun person."
When we catch up, at the forefront of Lazarus' mind is her upcoming tour which starts on the 30th of September in Newcastle, finishing two months later, on the 30th of November in Amsterdam:
"My Brandy Kisses UK album tour is in October, then I have a few dates in Europe in November. I'm excited to share all this work with my people, day ones, new ones, everyone! Let's go!"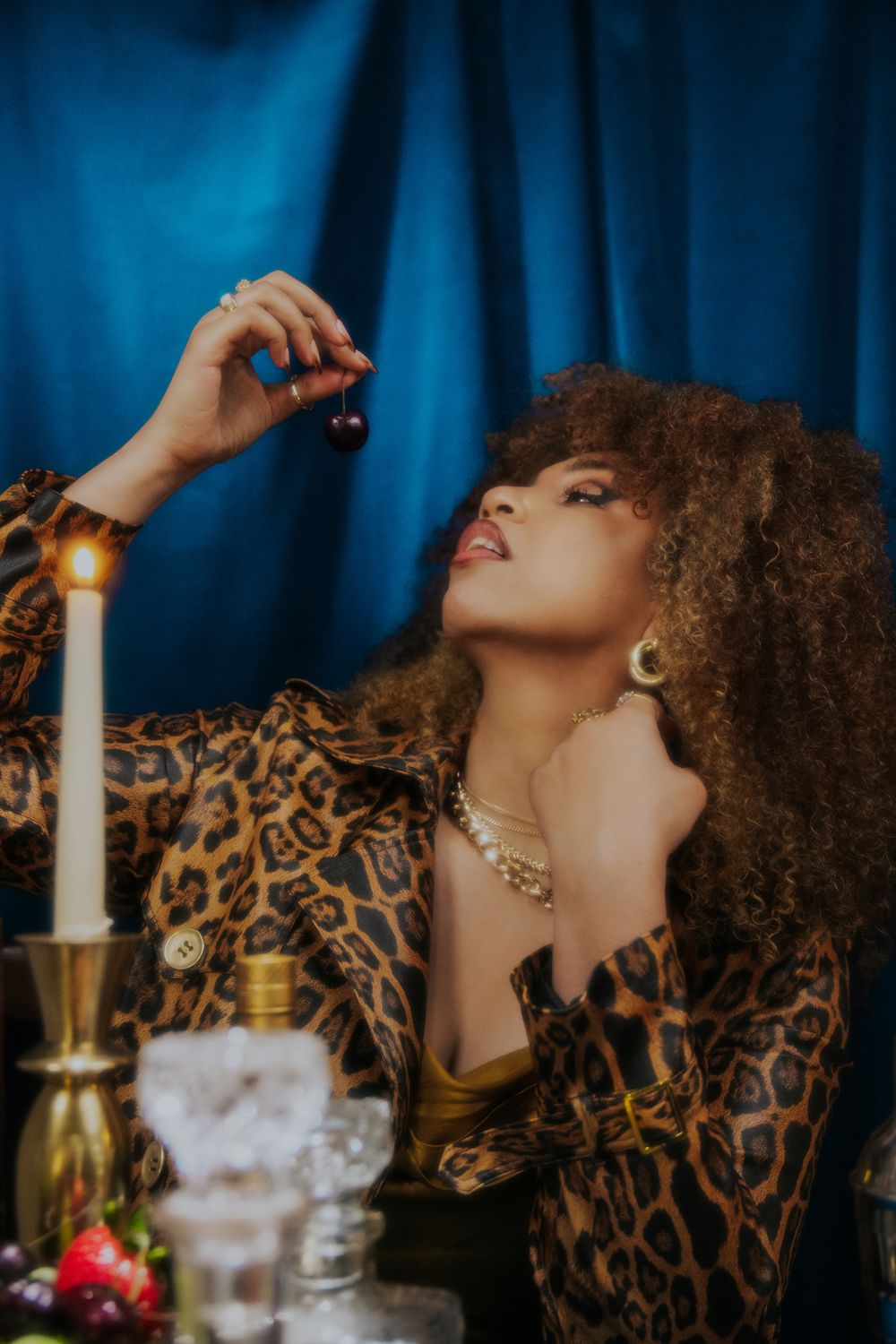 A natural performer and self-confessed 'festival hopper', Lazarus takes gig seasons in her stride. And this summer, we've seen her joined on stage at the likes of Boomtown and Shambala by who we can only suppose is her biggest fan — her gorgeous 2-year-old son.
Admitting the challenges and gushing about the rewards, Lazarus gets candid about the reality of a music career as a new parent:
"Honestly, I'm rinsed, it's harder work than before. I'm really well supported but I'm busier than ever and as a result, shattered.

I wish the answer was different but I knew being a mum and doing this job would be hard for lots of reasons, the guilt of being on the road without him or being too tired to be instantly fun when I get home is pretty shit. But I can't even begin to tell you how great it feels to come home knowing that's where my family is!

Plus, family on tour is a vibe, seeing our child around so much creativity, it's gorgeous. He's 2 and everything he sees blows his mind and it's amazing to be around that!

I had him on stage at Shambala. He said "hi" to the crowd down the microphone and I watched 1000 hearts melt. It was so special. I can just about handle being tired if I get to see him confident and happy in that environment."
Lazarus goes on to explain that while motherhood has changed her routine, her music-making process is still the same, something even she found surprising:
"When I make music is drastically different, I only really work when he sleeps. It used to be whenever I felt inspired. But how I make it hasn't changed.

I thought being a mum was going to change me way more than it has. I'm still me, I'm keeping another human alive now but in the studio it's the same vibes as before."
Brandy Kisses marks a new chapter in Eva Lazarus's career, a body of work that celebrates versatility, moving through soulful croons to punchy rap verses, with strong messages about standing strong in your own beauty.
Up until this point, she's forged her own path, remaining independent rather than seeking out management. I asked what this really looks like when it comes to creating, releasing and touring music:
"I genuinely don't know any other way. It's not that I've never been open to other routes, it's that this way seems to suit how I create.

I have a huge sense of pride over being able to get where I have without ever having management but it's trial and error, expensive and time consuming haha!

I outsource as much as I can, so I have time to create. I have an amazing PA and great booking agent so that frees up some brain space but it's a balancing act mentally and financially because I place a lot of importance on reinvesting into developing and touring my live show. I think I'm worth it though so I try and show up for myself consistently."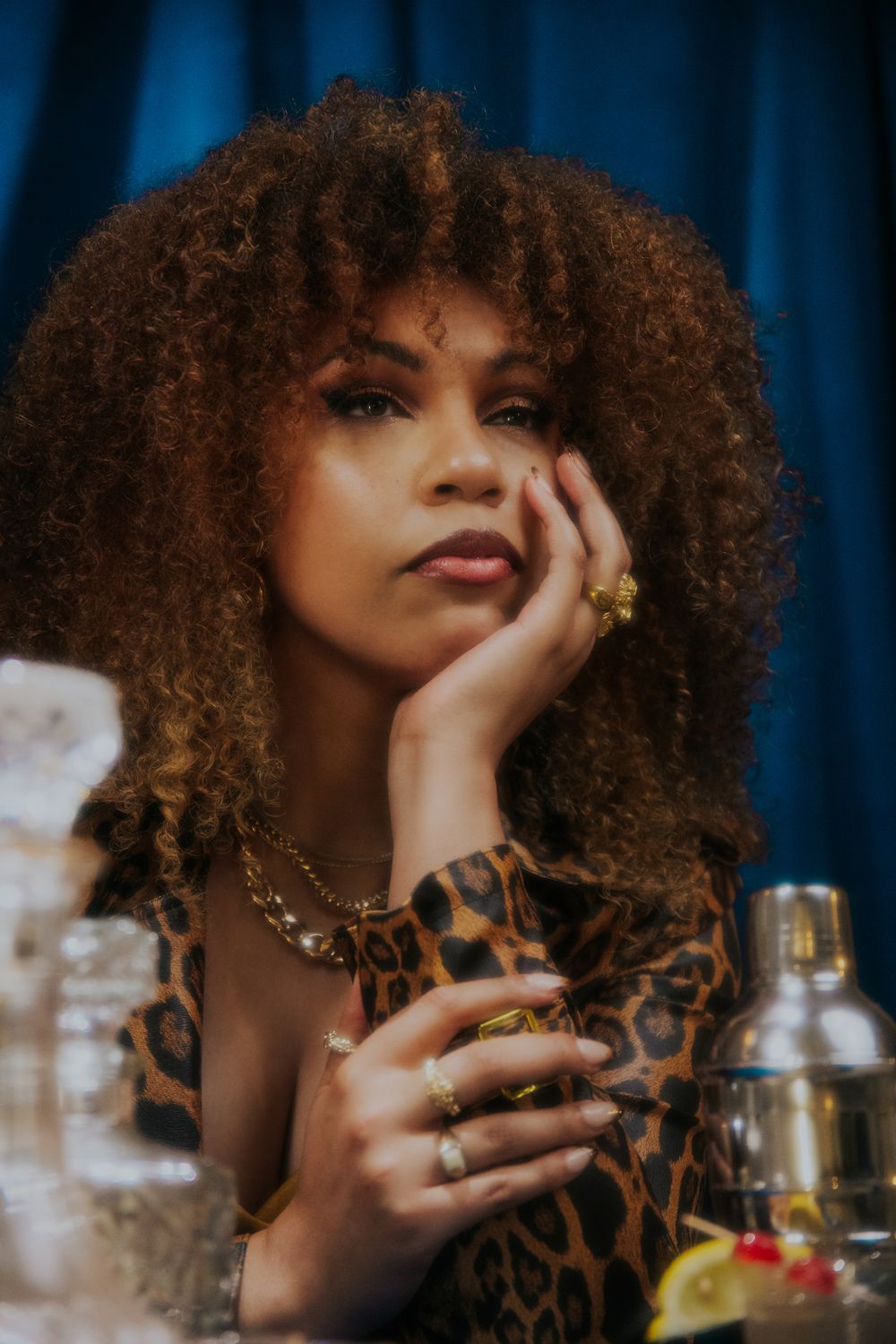 Listen To 'Brandy Kisses' & Catch Eva Lazarus On Tour
Brandy Kisses is out now via Melonskin Records, you can stream or buy the record here.
You can also catch Eva Lazarus live on tour this Autumn on the following dates:
30th September — Hoochie Coochie, Newcastle
4th October — Komedia Studio, Brighton
6th October — YES, Manchester
12th October — Hare And Hounds, Birmingham
14th October — The Chapel, Nottingham
20th October — Sneaky Pete's, Edinburgh
21st October — Broadcast, Glasgow
22nd October — Lafayette, London
29th October — High Rise Hub, Bristol
29th November — Amor, Antwerp
30th November — Paradiso, Amsterdam