Pirate's Top 5 Picks For Field Maneuvers '22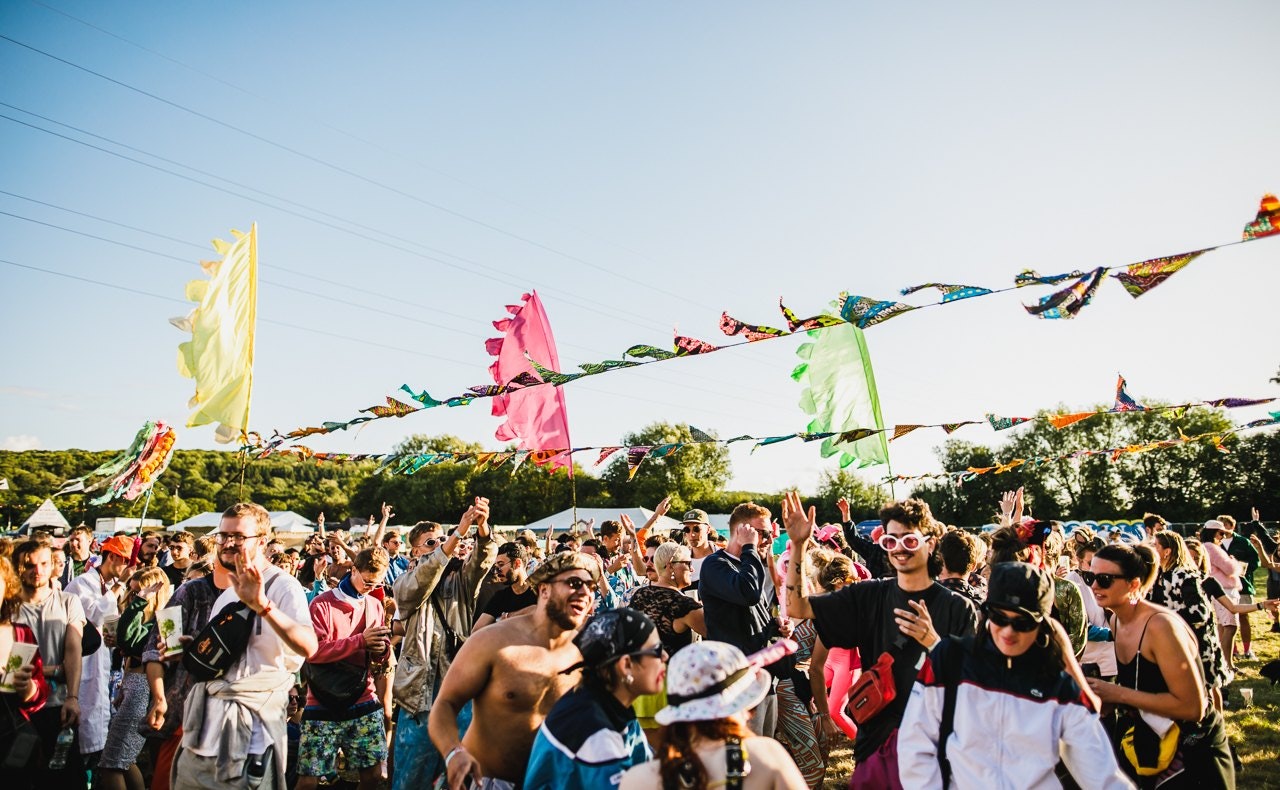 Marking 8 years of no frills raving, Field Maneuvers returns for 2022, heading to a brand new secret UK location. Here are our top 5 acts not to miss.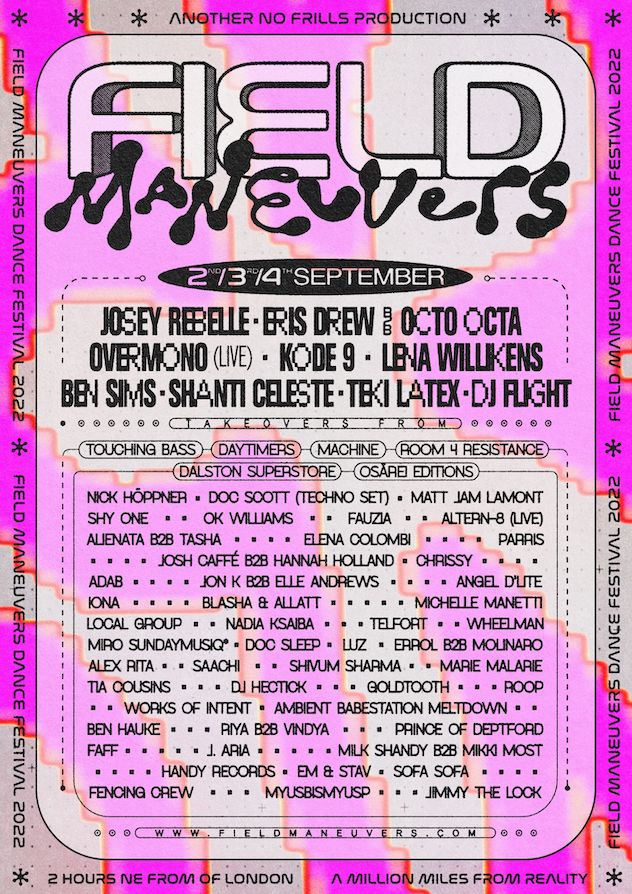 Angel D'lite
Field Maneuvers is one of many chances you'll have to catch booked-and-busy Angel D'lite this season. Our advice? Catch them as soon as you can because you'll probably want to again. Other schedule highlights include Body Movements at the end of July, London's best(?) club Corscia Studios twice in August and Draaimolen Festival in September.
Elena Colombi
No doubt, Elena Colombi will be packing yet another boldly eclectic DJ set for their visit to Field Maneuvers' secret location this September. Check out one of the Italy-born/UK-based DJ's monthly NTS shows or their stellar Crack Mix to sample the wonderful weirdness in advance.
OK Williams
One of London's finest party starters, OK Williams is a truly multi-genre selector, not to be missed. Stick this one in your diary and thank us later when your ears are ringing.
Parris
Field Maneuvers, Dekmantel, We Out Here, Headroom, Parris is gracing some of Europe's finest and most exciting festival stages this Summer. As he should. The Soundman Chronicles boss is fluid in his transitions and diverse in his selections as a DJ. Strap in and enjoy.
Em & Stav
Bristol scene stalwarts and bona fide DJ power couple, EM & STAV are no strangers to Field Maneuvers and their wonky techno sets always pack heat. Work them into your schedule and you might just get a highlight performance that you didn't expect.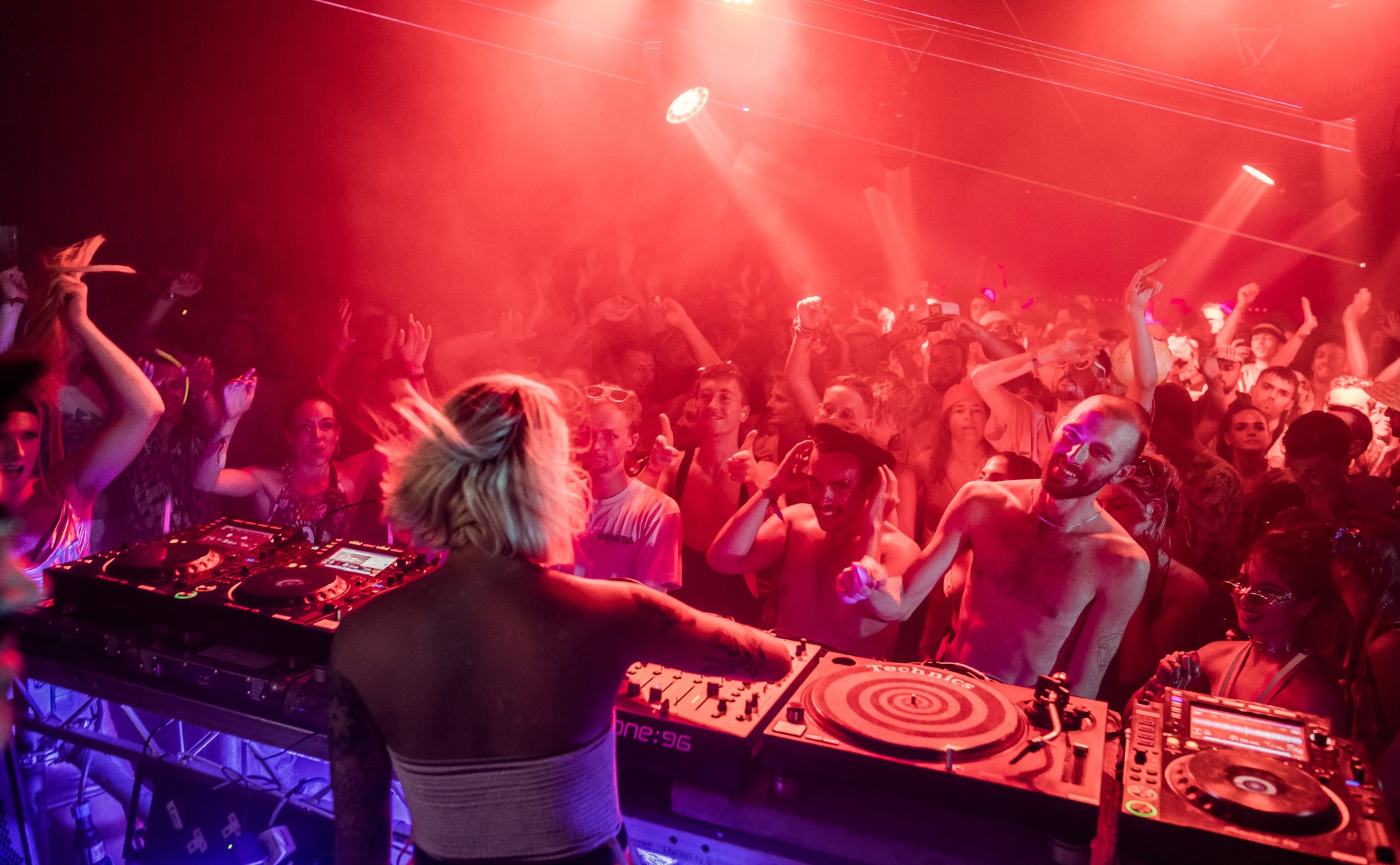 You still can buy final release tickets for Field Maneuvers 2022 through resident advisor.