Houghton Doesn't Disappoint After Triple Rollover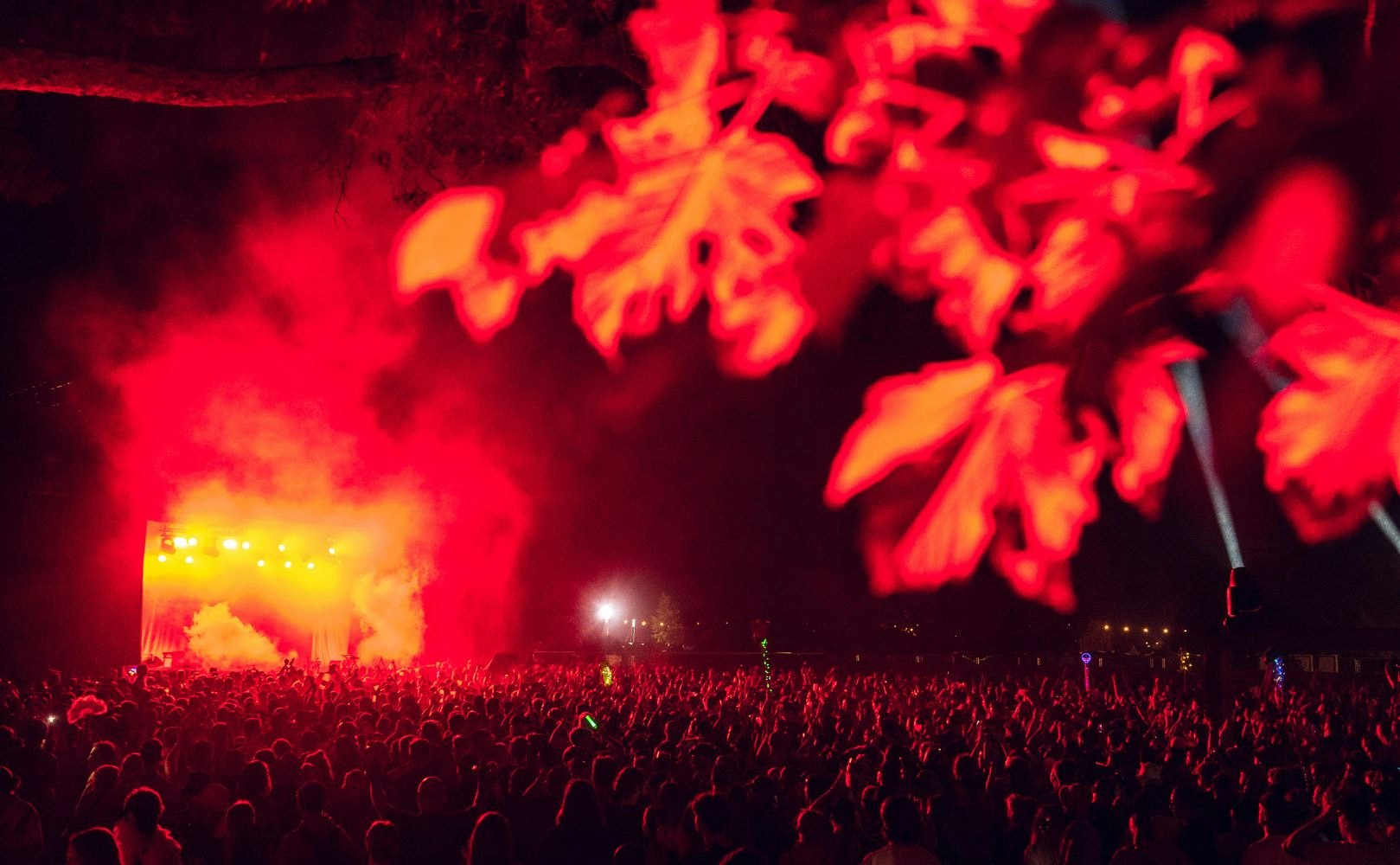 24-hour sound systems, wooden sculpture gardens, sunrise at the panoramic lake and the most valuable players in the realms of contemporary electronic music. The much talked about Houghton landed firmly on my festival bucket list after hearing about it from friends a good three or so years ago.
After securing a ticket for the 2019 festival (canceled by extreme weather conditions) to roll it over for 2020 (canceled by the pandemic), we'd eagerly hoped that the festival would be our big boot off light at the end of the tunnel in 2021.
Sadly, after a long hard time away from any dancefloors for our safety, the festival hung in the balance yet again. Constrained by the financial setbacks from the two prior cancellations, my Houghton festival debut was put on hold and to be honest, the festival had begun to feel like a bit of an urban myth.
Finally after three years of waiting, I entered the royal-owned Houghton Hall estate in Norfolk aka Craig's gaff on the festival's opening Thursday.
Curated by legendary DJ Craig Richards and team, Houghton festival promised big hitters such as Ricardo Villalobos, Ben UFO, DJ Stingray, Peach, Shanti Celeste and Craig himself, leading you to expect bountiful jaw-dropping moments and a party you would never forget.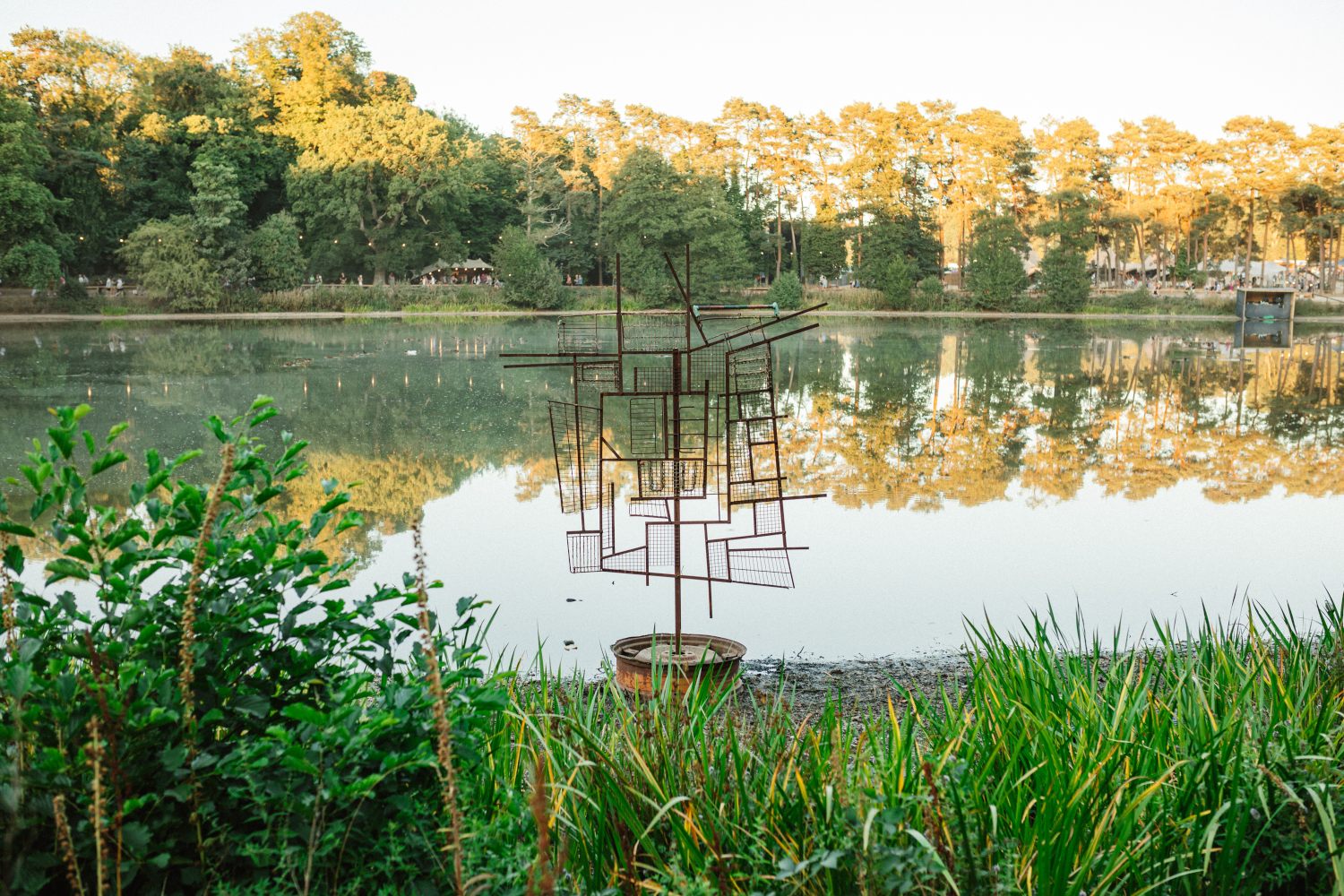 WHAT WENT DOWN
Fueled by excitement and the relief of an easy walk from parking to campsite (still scarred by the 40 minute one at Glastonbury) we set off for the stages around 7, after most of our group, having arrived in dribs and drabs, had set up their tents.
Initially shocked at the lack of maps, having recently been at the much larger, signposted to the nines Glasto, it took a while to figure out what stages we wanted to be at. Within our group there were both excited returners and first timers, luckily the returners had a good idea of where it might be best to head, and we forged our way into the woods to the wonderful Earthling stage to see Bobby, followed by Bobby b2b Mariiin.
We very quickly got acquainted with that woodland area on the first day. After a bit of digging, it soon felt like your own backyard.
Earthling was a real vibe, a clearing in the woods with excellent natural lighting, sunlight through the trees and the DJ set up in a wooden structure in the middle. Bobby, founder of London-based crew The Pleasure Club brought the positive energy of Pleasure Club parties to the fore, then bringing Mariiin onboard to get us stomping even harder. A pulsing mix of techno, house and electro, dropping acid flavored tracks, one particular heater being BMUU (Mr. Ho Remix).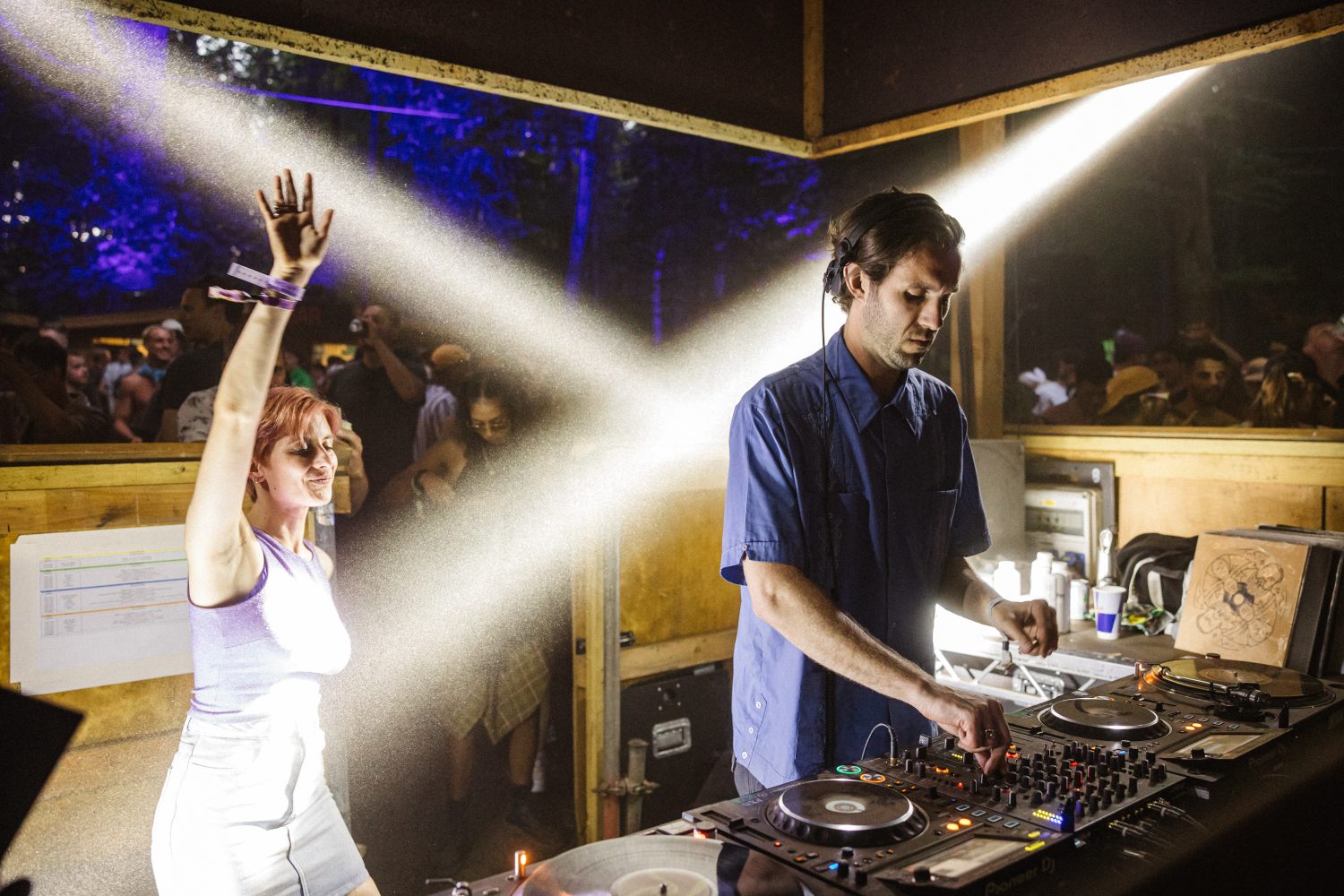 We didn't move too far on that night, heading just next door to see Jane Fitz command the wide, hilly space of the Pavillion, which was quickly renamed the dust bowl, after the serious stomping churned up the dry soil of ground, leaving ravers needing to prepare improvised dust masks ready for a stint there.
Jane Fitz warmed us up nicely for the next night, as the final artist we saw on that early ending day, with fizzy, cosmic leaning music and her clear years of expertise.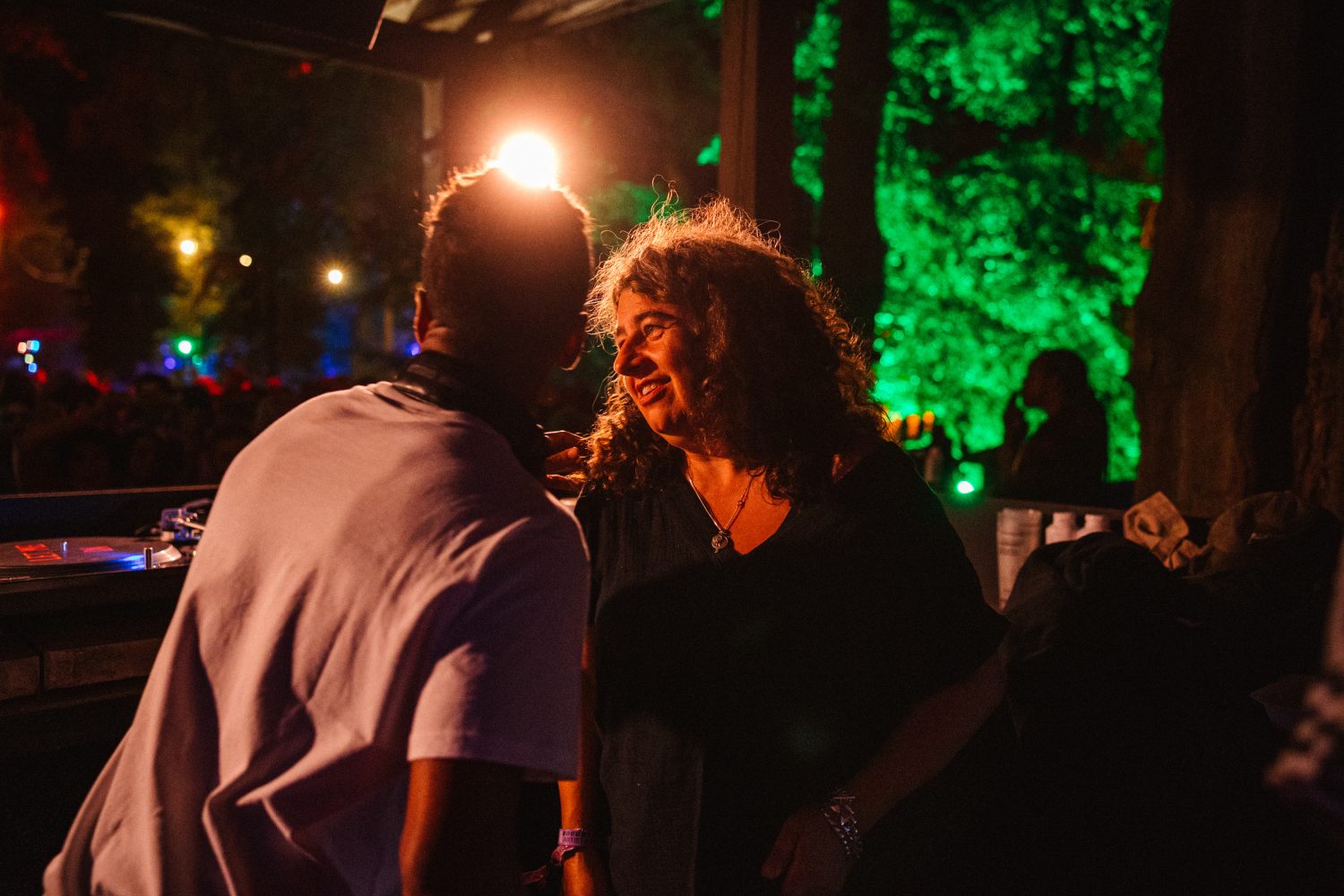 Friday arrived with highlights abundant. We first headed out to Earthlings again, for a chuggy, euphoric, exactly what you would expect, set from The Ghost in the sun. The later venture was to the wider plains of the Derren Smart stage for Optimo, where we got the Scottish duo's trademark eclectic goodness, from jangly techno to drum domination to Happy Monday's Hallelujah and Cheryl Lynn disco anthem Got To Be Real. Smiles on faces all around.
After briefly dipping in for a zippy one with Jade Seattle at The Quarry, a sort of hidden pit that felt mysteriously secluded, we locked into Omar back at Earthling. One of our favourite sets of the festival, and best moments when the Southern American DJ dropped a sexy Red Axes track Flawless, a real crowd pleaser which saw us all properly moving and now lives rent free in my head.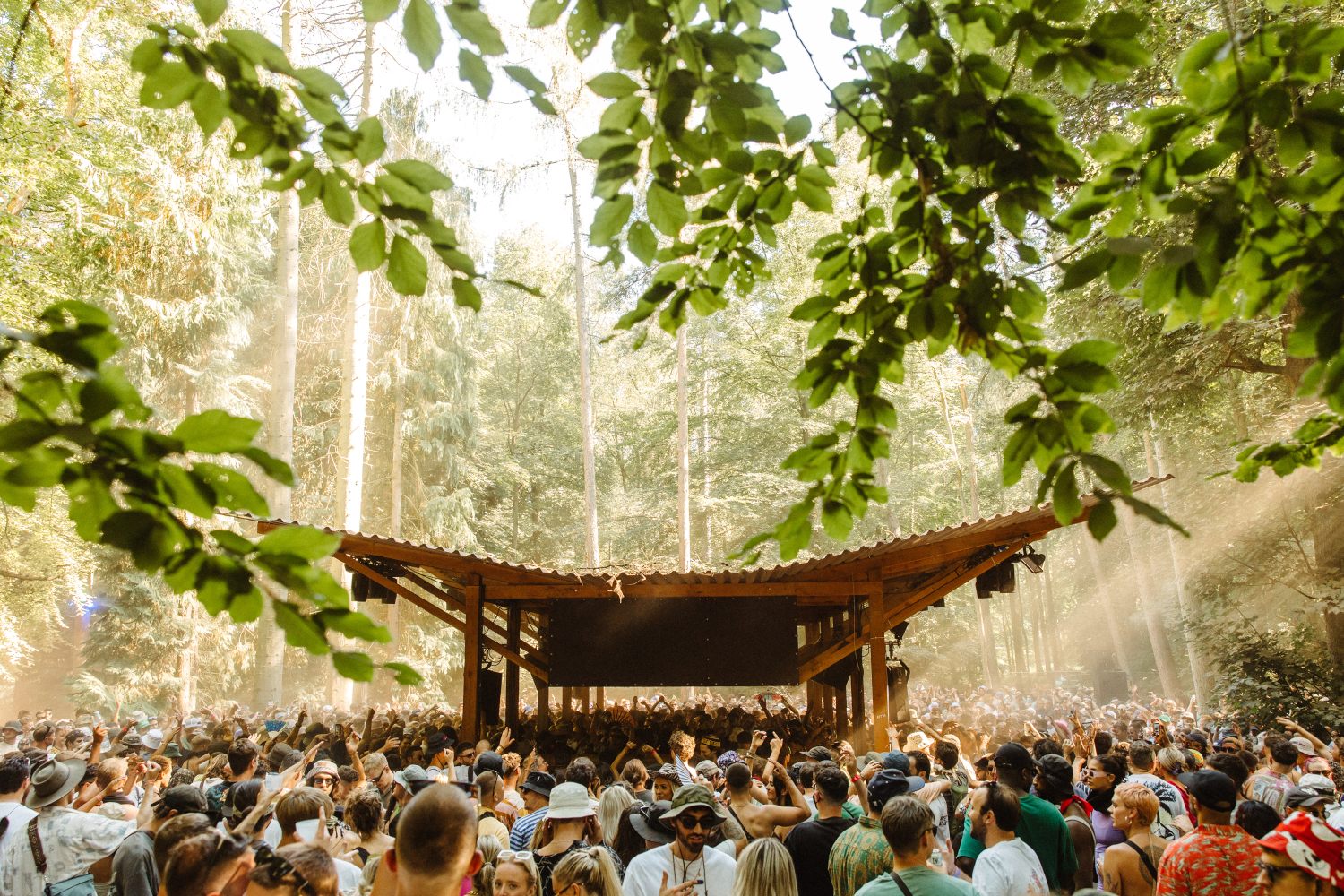 As the night came, our next highlight came in finally catching some of the excellent electro sets that were going on all night. Heading to Tantrum stage with its bonkers lighting, containers and marquee covering, we felt we were in some wild club for our electro voyage. Starting with Silicon Scally's live set, we for sure stuck around for electro veteran DJ Stingray to serve up his razor-sharp mixing and taste of Detroit. The night was far from over at this point as we headed back to Earthlings for a smooth and hypnotic set with the masterful DJ Masda.
We were lucky enough to catch the man of the moment Craig Richards as the sun rose through the Pavillon stage around 5am, enjoying some real trance like moments. The final highlight of that night came in venturing to the secret stage Terminus. Although this was sat just across from the campsite up a hill, it felt like a shock location, being completely away from the other main stages, intriguing many heads who kept on flocking there.
Saturday brought just as much sunshine with it and we soaked it up, easing in with some chilled dub with Mark Ernestus at Earthling. We caught the wonderful Gene On Earth at the Pavillon, more chuggy melodies and an electro edit of Patrice Rushen Forget Me Nots which made my day (where can I find this!)
People danced outside all day in the social space, dancefloor and fully functioning record shop of Trevinos, selling vinyl from a number of acts and labels connected to the festival. It was nice to see festival goers stop by the wellbeing centre at The Orchard, where there was plenty of shaded seating, hammocks, yoga classes, soundbaths and even a traditional footwashing experience from Artist and sculptor Henry Krokatsis.
As the sun made its last mark on the day we danced hard under the trees shading the Derrin Smart stage with Shanti Celeste. As usual it was a hefty-dose of energy, wall to wall bangers with plenty of RnB cuts galore.
Into the evening it was a delight to see what Unai Trotti was cooking up at Tantrum, dabble in some disco and soul at the romantically lit marquee stage Giant Steps, (the traveling sound system brought to you by Brilliant Corners) before heading back to the Pavillion for an excellent sequence of Tristan De Cuhna to Voigtmann to Margaret Dygas.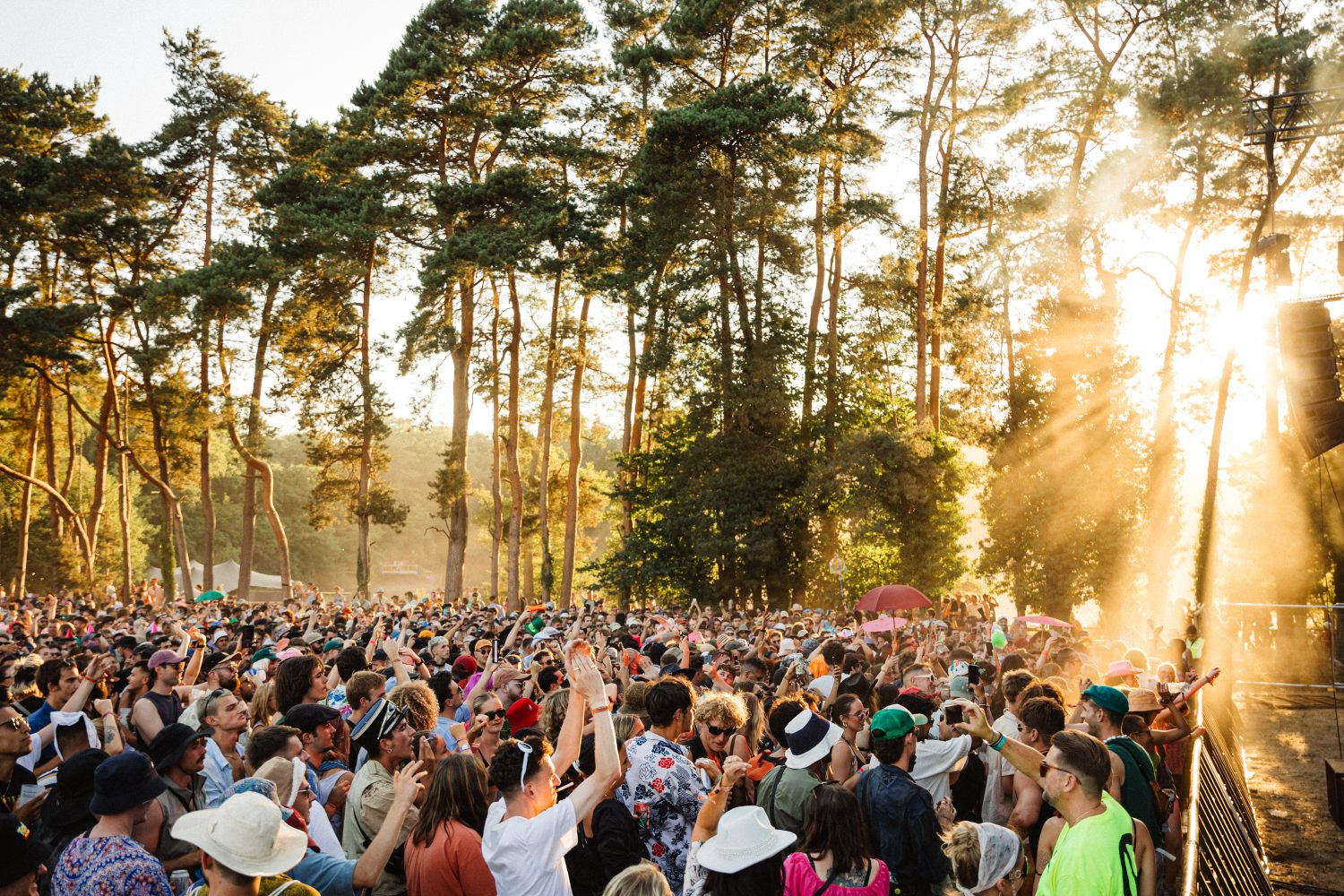 The last day was an extreme case of best til last in my books. A huge day for DnB at the Warehouse stage, we popped into this industrial style space (typically playing on the harder, faster side of dance music) to see Doc Scott.
Whilst I'm quite gutted we didn't make Storm or Dbridge there later on there was no shortage of choice for options, and we filled our boots with good grooves from a stellar line up at Derrin Smart for most of the day, catching excellent sets from Ben UFO, Peach and then the wonderful Joy Orbison. As predicted, Joy O was a real highlight for everyone, playing newer music from his excellent debut still slipping vol.1 alongside grime, bassline, UK funky bangers, our particular favourites his Topper Top edit and Khia My Neck My Back grime remix.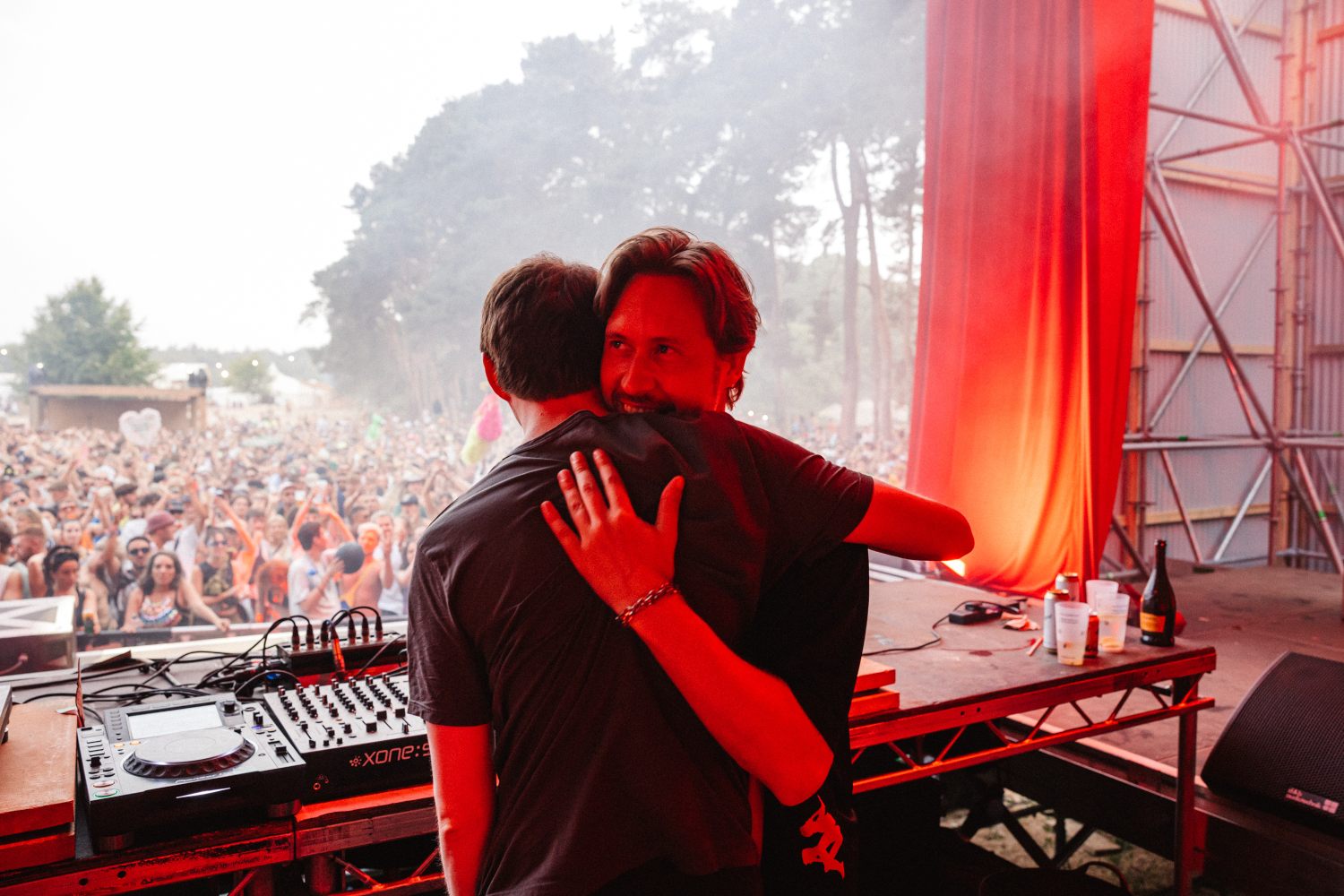 It was a sure-fire win for female talent on Sunday night as we mapped out final routing around the woods which would involve catching Powder at Earthling, Willow at Outburst and then on to Saoirse for the grand finale. All three sets absolutely slapped for distinctive reasons.
Powder put on a ceremonious set under the watchful eyes of both DJ Masda, Bobby and Midland amongst the dancers. I was incredibly excited to see Willow, who I have seen twice before, once at my favourite uni nightclub, the intimate World Headquarters at a Quest 808 night with Carista and once at a WHP many moons ago. I remember being enthralled by her seamless vinyl-only mixing and was equally as engaged as she locked in the slightly smaller, intimate and atmospheric space of the Outburst stage with an impeccable selection of records.
A particular high for us being the closing song Steffi, Sadness - Vinyl Version, one of those happy-sad warm and atmospheric tracks that makes you want to pull all your friends in closer immediately. Following this gem, Saoirse's set was straight-up booters and for anyone ready to expel the last of the energy they had left this was perfect. A bubbling journey of euphoric synthy stuff, getting us stepping to the peerless 90s dance track Dark and Long Train from Underworld, which played a brilliant loop in your head giving a great feeling that the music may never end.
Sadly, as Nelly Furtado wisely said, all good things come to an end and the festival was indeed fully silent for the first time since it had opened. There was still a great mood on the way back to the tent and even leaving the next morning, where festival goers dutifully cleared their spaces into binbags and recycling waste sections to the side of the campsite and headed on their weary ways home.
With many stories being traded of the best sets caught over the four days the familiar fomo post fezzy feeling set in as I realised even after all I had seen there were so many good sets and stages I hadn't been able to get to (Lutz at the Pavillion Saturday 5 to 8am and Villalobos at Derrin Smart who was on the same time as Omar). This fully cemented that I had to get a ticket for next year, because where else will I be able to full my boots with such a mastery of live electronic music sets and unmatched dancefloor moments.
Let's hope this festival's bad streak of luck for being able to take place is officially over because I cannot wait to see what next year has in store.