My Ode To Grime By Rory Oakley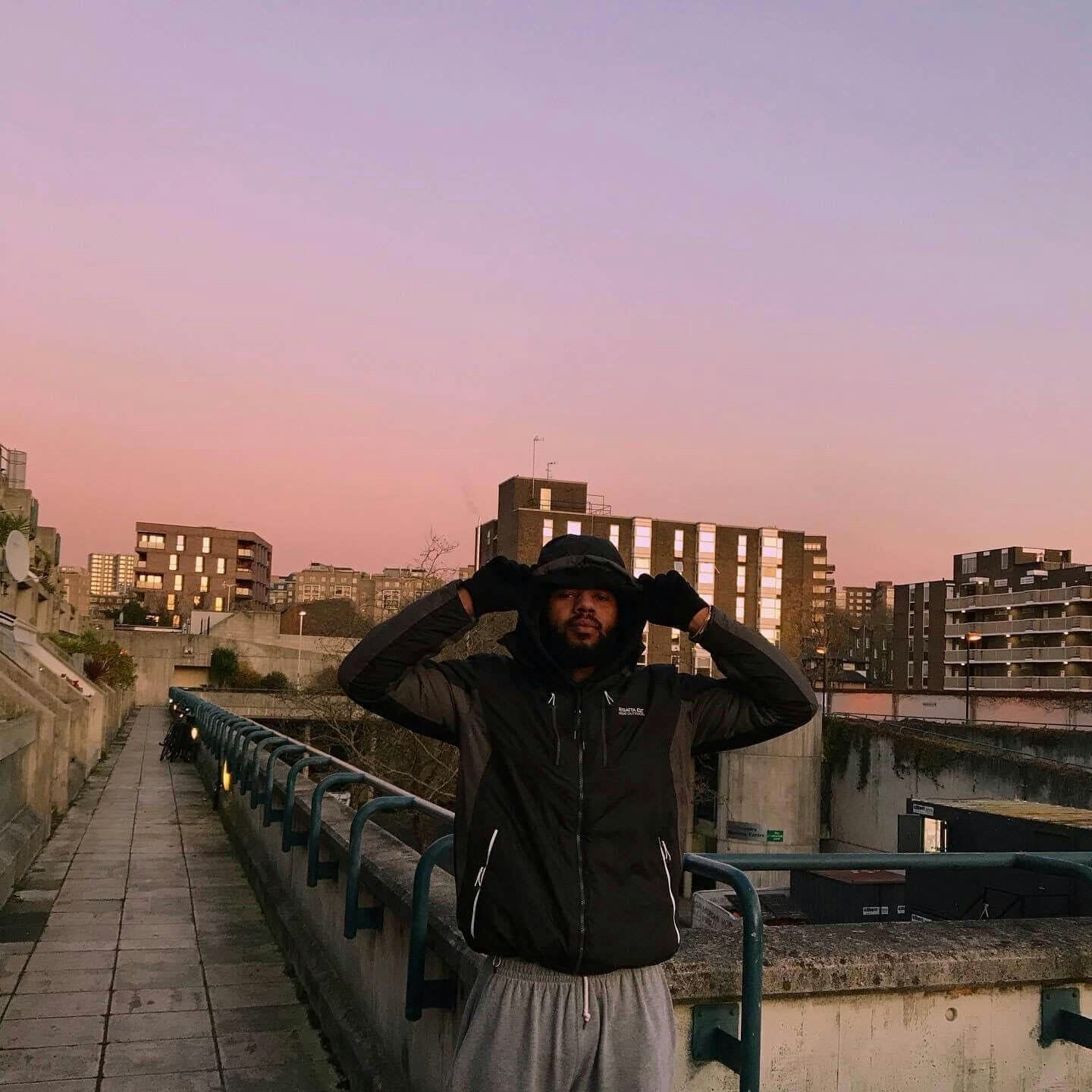 In observance of UK Black History Month, we asked some of our favourite new Black British writers to explore a genre each - touching on their experience growing up Black in Britain and their relationship with music.
Birmingham-born Rory Oakley is an emerging content writer and music journalist. After getting his break working with the likes of DJ Biggoss and Lily Mercer, he's becoming known for his conversational writing style and never fails to deliver his unique take within a piece.
Growing up with Jamaican sound-system culture and seeing the grime scene float into its teen years, he's witnessed the shift to digital and writes for those who perhaps don't initially like reading articles but would be interested in the content. His aim is never to alienate, and always inform.
When it comes to music and love, it's safe to say grime stole my heart from an early age.
You could say it was my first love. From the skippy flows and larger than life characters to the real air of mystery around the artists, I was hooked. Patiently waiting for their videos to make it onto Channel U and that feeling when they did was unlike any other and, arguably, was the biggest form of clout at the time. Of course, the POW video featured all of the grime greats, but it was YouTube that served the real hidden gems within the genre; I spent many a night getting lost down the many routes and avenues of freestyles and clashes. It was everything young me could ever want in a genre.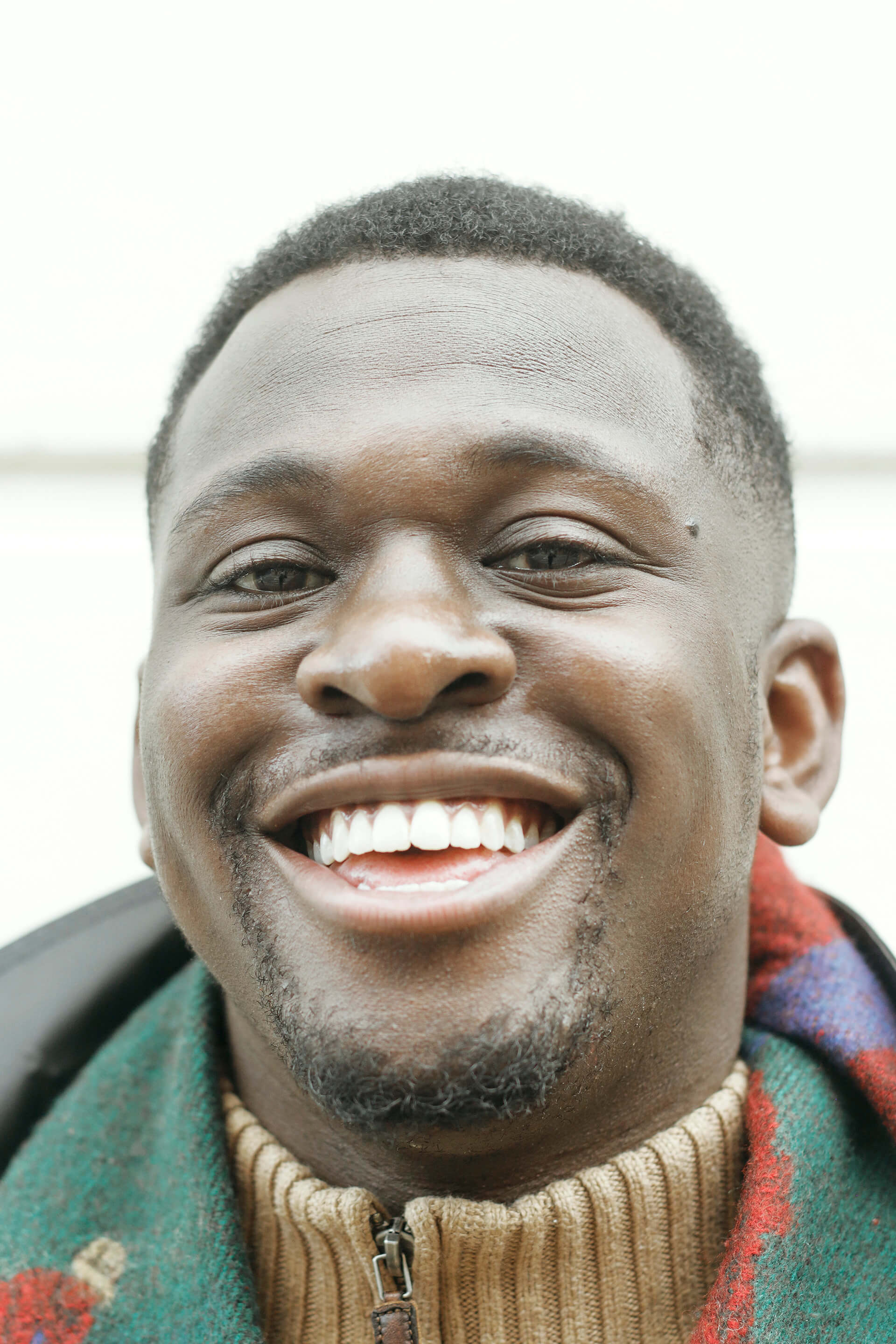 Rory Oakley
Growing up in Birmingham, it's often assumed that everyone's first glimpse of grime music was the Dizzee's, Wiley's and Skepta's of the world when in fact, the city was bubbling away with a heavy load of talent, dominating airwaves like Silk City, Hot 92 and Midlands Mafia and with so many talented grime artists like Mayhem, Deadly, keemo, RD & GT, Tempa, C4 and KB who were painting these vivid stories of the city through grime songs.
As the genre began to receive more and more countrywide acclaim since Dizzee's Mercury prize win in 2003 and the success of Kano and The Streets, there was a familiar comfort in knowing a guy like Mike Skinner, from the same city as me, was throwing together street bangers like P's & Q's, Routine Check and wifey riddims like Nite Nite and Brown Eyes. And here, I have to give an honourable mention to the wifey riddims played (on repeat) by my older sister that have definitely had a part to play in my soft nature, cheers sis!
Fast forward a few years and there was another resurgence of the genre.
You could argue things took a bit of an unconventional turn but one I believe needed to happen. The Stryder's, Roll Deep and Lethal B's started to move away from conventional grime tracks and closer to the "sell-out hits" like 'Number One', 'Rock 'n' Roller' and 'Good Times'.
At the same time, a bunch of hungry MC's and talented camera men had a bigger vision to get their voices heard and this was even more apparent throughout the West Midlands with amazing channels like Grimeblog, P110, Flush Raw, Silence TeeVeee and JDZ Media pushing out regular content.
I remember being mind blown when Skepta dropped the Straight Up remix with a bunch of crazy Brum MC's and one that the whole city will never forget.
RIP DEPZ MAN. Shortly after he went to the mountains after being blacklisted and returned to the foundations of the genre, Skepta slapped out 'That's Not Me', another track that had an honorary Brum remix, this time with Jaykae's standout verse that would go on to kick his career into another gear. And then it was 'It Ain't Safe', 'Gang' and 'Ladies Hit Squad' that landed the legendary Drizzy co-sign and brought the original sound back into the limelight. Not to mention Stormzy, who had also entered the hemisphere, dropping freestyle after freestyle. Novelist was murking absolutely every set in his pathway and Culture Clash bore witness to all these huge important moments that showed me and the nation that we can be proud to be British. We don't have to run to America in order to feel current and fresh; we have our own unique sound.
I feel like that period of time really paved the way for grime to put its big boy pants on. We hit the Netflix skip to a few years later when AJ Tracey and Dave blessed us with 'Thiago Silva' over Ruff Sqwad's 'Pied Piper'.
Around that time, Big Narstie arguably gave Craig David's career a new lease of life and seemed to contribute to ending the stigma around black men being angry and violent; instead showing us his larger than life character and giving the nation belly laughs.
That's not to say the narrative hasn't shifted back slightly. Roll Safe and Big Shaq had amazing commercial hits but arguably took a little spark away from grime rappers, suggesting all you had to do was whack on a grime beat, take the piss on the tune, slap it on Instagram and boom. That's not to take anything away from Kayode Ewumi or Michael Daapah - commercially, they killed it. You can't deny that.
With so many things shifting within this still relatively young genre's existence, there's one artist who's seen all these changes.
Also hailing from Birmingham, Ninioh is one of the figureheads of BRM and a friend I've had since nursery.
Fresh off the back of His Number 9 EP which dropped this August we chopped it up, reflecting on what's struck a chords, our earliest amazements and what we see happening next in grime.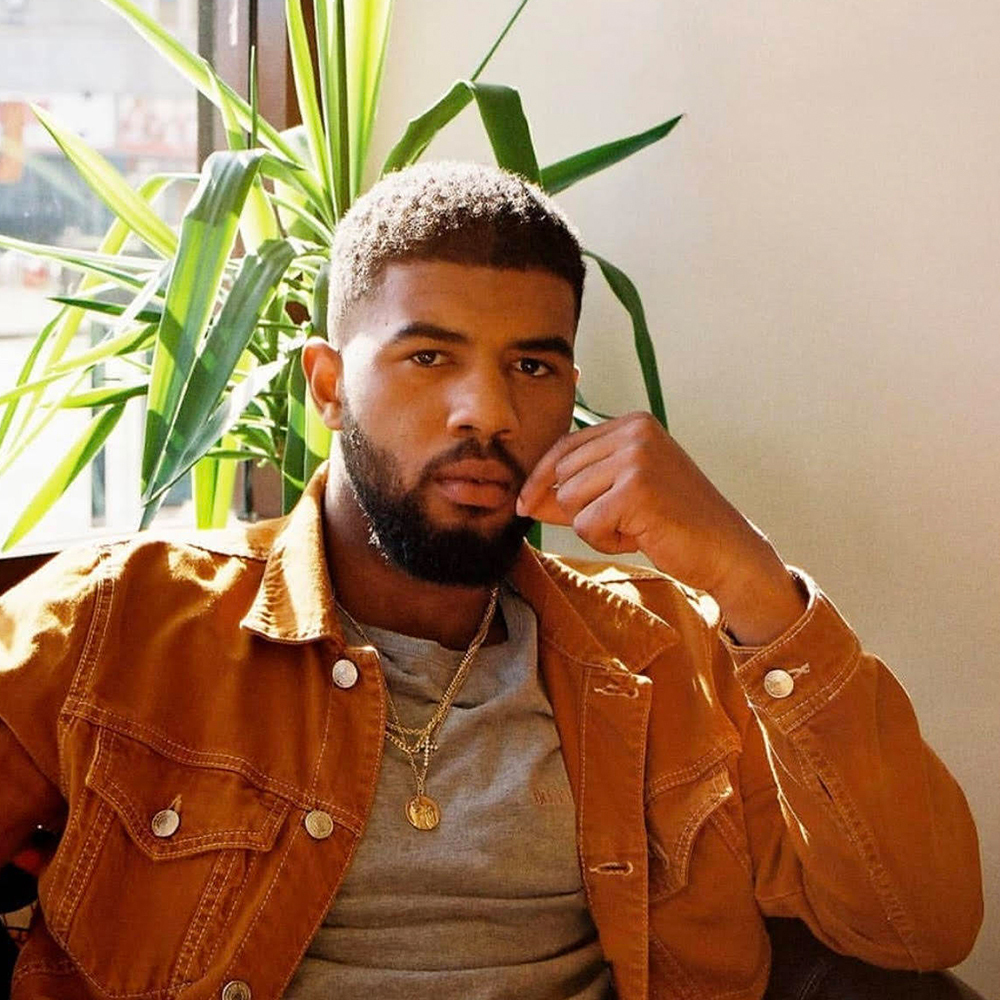 Ninioh
Rory: You're a hard guy to get a hold of nowadays fam! How are you and what have you been working on?
Ninioh: Yeah I've been good, man - just trying to stay sane during these crazy times! I'm working on a bunch of stuff at the minute. With all this Covid stuff, it's easy to lose track and lose vision, especially being stuck inside all day and getting little to no inspiration from the outside world. But what can you do, ay? We persevere and keep grafting.
R: If you remember, it was my older sister and your older brother who would put us on at home, then we'd come to school and share the latest bangers... how important is the influence of the older sibling for you? 
N: Yeah, I mean, if it wasn't for my older brother, I don't think I'd have been exposed to the artists that have had a massive influence on me today. As a younger sibling, you always look to your eldest as the gatekeeper of information and you often copy them - and that doesn't just go for music, it's the culture too, you know the way you act, wear and speak. 
R: In what ways has grime as a subculture influenced you?
N: Grime is more than a subculture. It influenced my whole life from an early age and again, jumping back to the previous question, once you get introduced to the world of grime, you're introduced not only to the music, but the culture itself. 
R: As a kid in primary school all those years ago and growing up in Birmingham, did you ever think your music could take you out of the manor?
N: We're yet to find out... haha! But on a serious note, I think growing up, the infrastructure of grime and the UK urban music scene was nowhere near what it is today, so to answer your question; no way. It was just for fun at first, I just had a genuine passion for the music.
R: Was there a standout moment where you just stood back and thought "F*cking hell, I love grime. 
N: The Chip and Bugzy/ Tinie/ Yungen saga - that was crazy. That was grime at its best, no rules and a back and forth war. You'd be refreshing Twitter every 5 minutes, waiting for the replies. That's just one example but there were so many classic moments that have made me feel that way.
R: Who is/was your G.O.A.T of the genre?
N: Skepta, for sure.
R: Do you feel like the older generation has a responsibility to take more of a backseat and push the new faces of grime? 
N: There's always great responsibility when you're at the top of the game regardless of age. Maybe not so much take a backseat but more so pass on knowledge and lessons they've learnt from mistakes they've made. Like label deals, for example, a lot of people are clueless when it comes to that stuff and don't know you need a music lawyer so you're not getting shegged - and like, why would they know when they're musicians? But you know, that's part of the game and you have to be taught this stuff.
R: What's one authentic part of grime you'd love to see make a return in the next year? Covid dependent of course...
N: More radio sets man, deffo, that's what the scene needs. Sets create a buzz and an atmosphere. The energy is crazy and you always feel it when you're watching one. And it's such an integral part of grime. One of my favourites is the Boiler Room set with AJ Tracey, Dave, Stormzy and Skepta. It was at the height of the big grime return in 2016 and it was mad because you had the OGs and youngers linking up - it was legendary stuff man, I wish I was there.
R: Do you feel like we're going into another Renaissance period? If not, do you feel the scenes currently in a good place? 
N: I'm not sure, the scene's in a funny place at the minute. I feel the people are dying to hear something new and refreshing but in times like this where can you find the music? Yes, online but when you're being bombarded with new artists everyday it gets overwhelming. That's why it's a shame concerts and shubs aren't around because the full music experience is always best felt live - that's when you feel the raw energy. If we were to go into another Renaissance, you'd be hearing it brucking up the underground but you never know, maybe somebody could just find a new way.
As we enter a new decade, we can only be able to look forward to what's next for grime. With so much ground already covered, it will only lead to a newer generation being inspired and re-inventing the traditional conventions of the genre. I for sure am excited to see what's next.
I Just want to thank grime for its ability to allow others such as me, a 23 year old black boy from Acocks Green in Birmingham, that I can be whatever I want to be & to always be unapologetic for this. Thanks a million!