UK Charity 'Stay Up Late' Celebrate 10 Years Of Disability Activism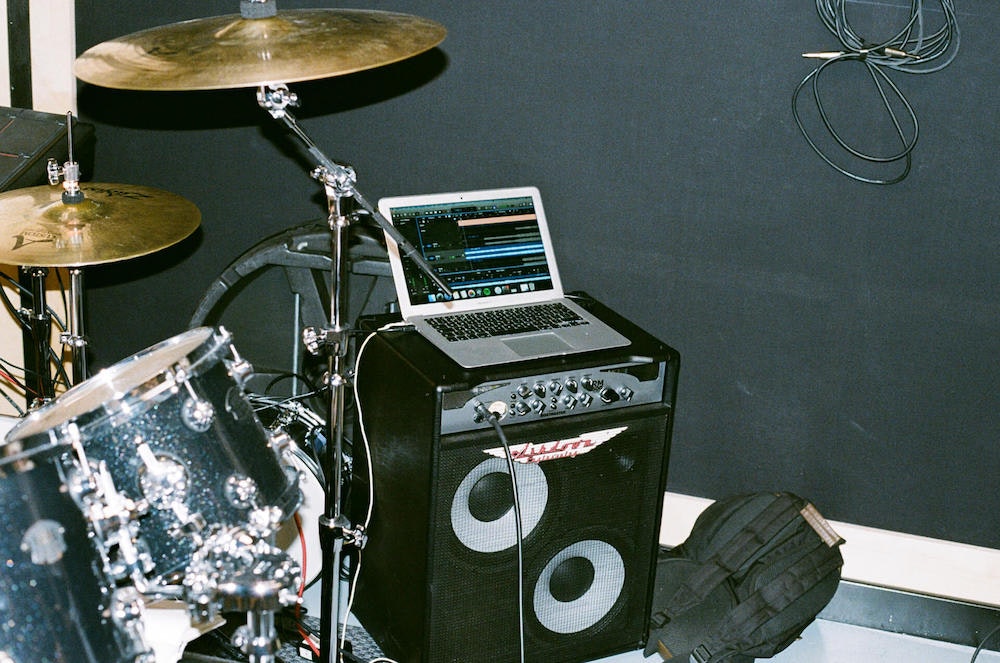 We started as a gobby punk campaign saying "we want to Stay Up Late, we want to have some fun" and in many ways that's not changed. - Paul Richards (CEO/Founder, Stay Up Late)
UK charity Stay Up Late are celebrating ten years of helping people with learning disabilities & Autism do just that.
Stay Up Late want to initiate more flexible care for music fans with learning disabilities or Autism, allowing them the freedom to enjoy evening activities such as gigs and clubbing.
I caught up with the team to look back at their first ten years of disability activism, and find out what they have in store for the next decade.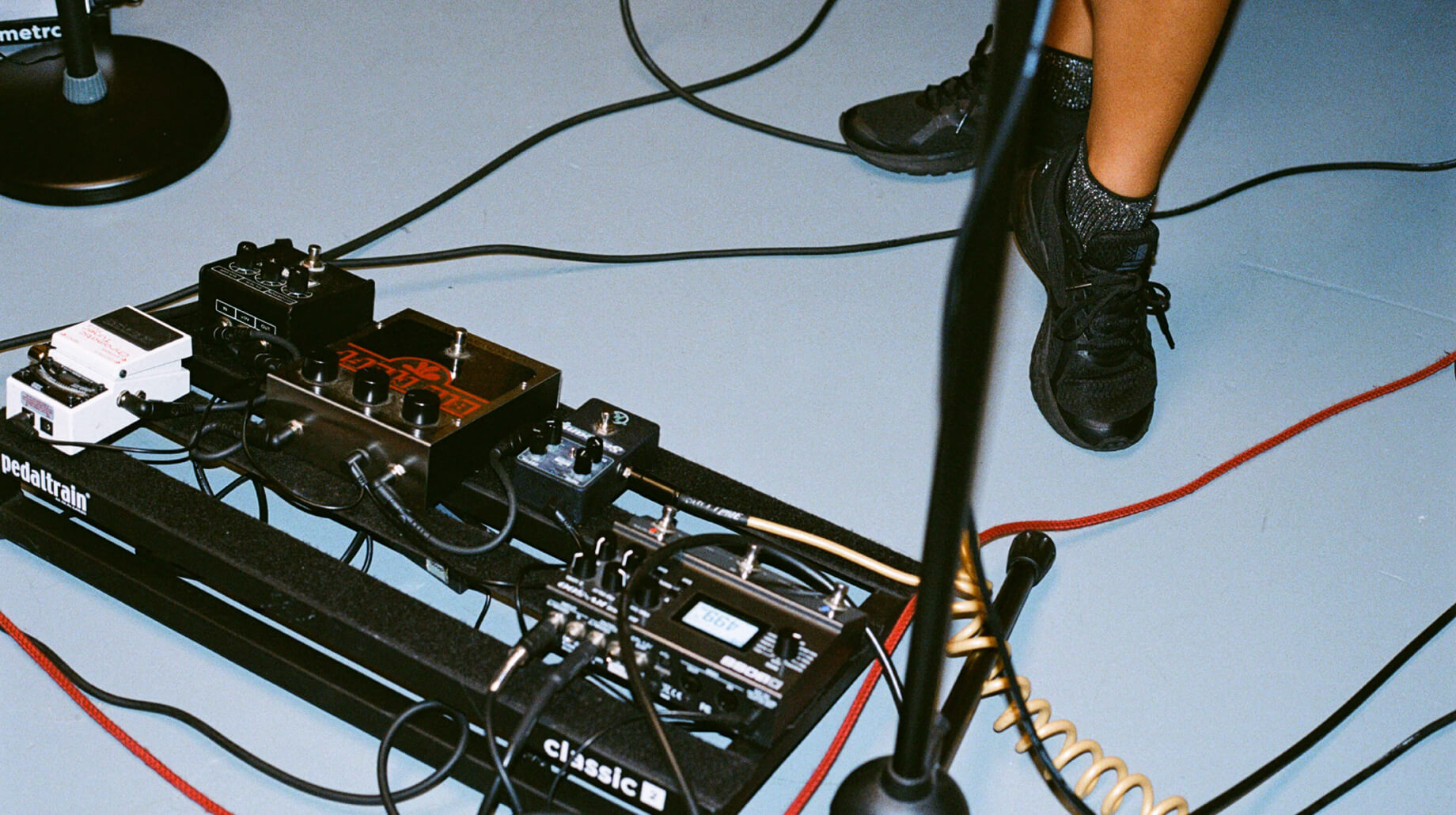 Interview With Founder Paul
Paul Richards is the founder and CEO of Stay Up Late, previously the bassist in punk-rock band Heavy Load. We spoke about where the charity came from, how the agenda's changed and why Stay Up Late is a cause close to his heart.
Ten years ago, Stay Up Late was formed, where did that idea come from?
It started with the punk band Heavy Load, I was the bass player and three of the band had learning disabilities. We used to play all over the country and kept seeing the same thing happening, many of our learning disabled fans having to leave at 9pm because their staff couldn't work late.

One night we played an important gig, it was the first time we'd played at a non-disability arts focussed event. It was in a fairly rough pub in East Sussex and we went down a storm.

Afterwards, we were chatting about how well it had gone when a support worker came up to Michael (our drummer) and said "come on drink up it's time to go home". That took the shine off the whole evening. So, like many movements, Stay Up late started over a pint of beer in a pub.
How has your mission evolved over the past decade?
We started as a gobby punk campaign saying "we want to Stay Up Late, we want to have some fun" and in many ways that's not changed.

That direct punk approach is still in our DNA as a charity but as well as the campaign, which now has a national reach, with people with learning disabilities from all over the UK acting as campaign ambassadors, we've also developed our work in other ways through our Gig Buddies project.

The Stay Up Late campaign is all about trying to reform the way social care is organised so it's flexible and enables people to lead the lives they want. Gig Buddies was our practical response to this problem, as we know reforming things will take time.

Gig Buddies matches a person with a learning disability with a volunteer who shares the same passions and interests so they can develop a friendship through going out to mainstream gigs and cultural events together.

We now have over 100 pairs of buddies across Sussex and have supported organisations around the UK, and in Australia, to replicate our model and the number of projects continues to grow.
What would you say has been the charity's greatest achievement?
It's hard to say what that is. I think though it's around our ability to take something that sounds jargony 'the Choice and Personalisation agenda' and say "actually this is just about the right to having an active social life and the right to Stay Up Late".

Of course it's about a lot more than that but if you get this bit right everything else starts to fall into place.
What's next on the agenda for Stay Up Late?
We've got some more Gig Buddies projects popping up and a load of enquiries from far and wide which we're following up on.

We're also in the middle of a campaign to ask local authorities to commit to 'No Bedtimes' commissioning. We want their contracts with support providers to have flexible rotas and the right to an active social life built in for everyone.
What's the end-goal?
I suppose like most charities our end goal is to not exist.

We'd love a world where people with learning disabilities are supported to lead the lives they want and to feel loved and welcome in their communities. That's some way off, but the team have been warned that I'm trying to make us all redundant.
Could you give us a few key ways in which non-disabled people can support this cause, through your charity or in their day-to-day lives?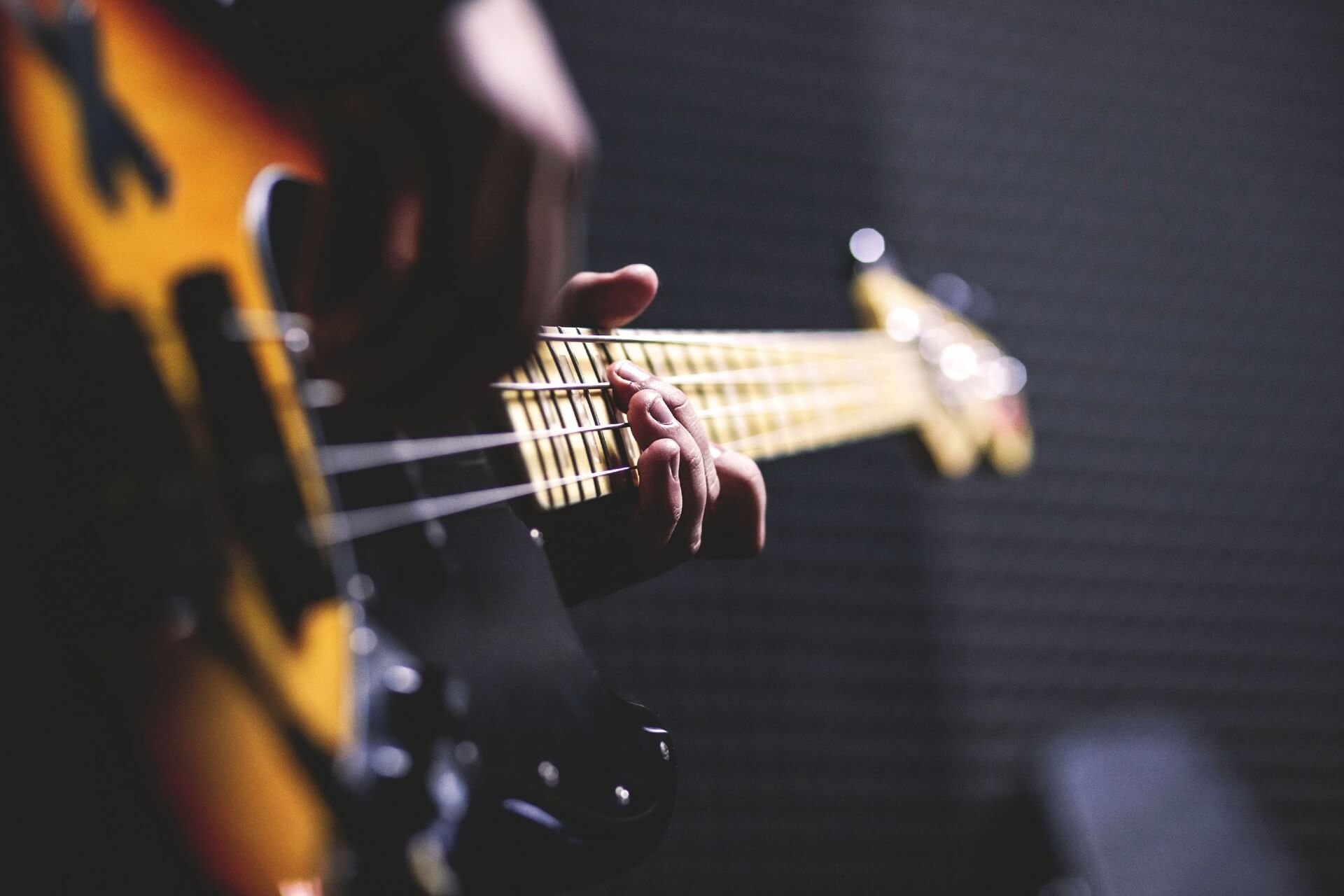 Interview With Gig Buddies Assistant Victoria
Victoria, 26, works at Stay Up Late as a Gig Buddies Assistant. She has a learning disability and ADHD. Her many tasks at the charity include helping volunteers find the right Gig Buddy, as well as co-ordinating other events such as coffee mornings.
How did you get involved with Stay Up Late?
Nearly five years ago, I was looking for a job. I'm supported by Aldingbourne Trust so they put in my application and that's how I got involved.

I didn't know about Stay Up Late until I started the job but that was the most amazing thing. Going into my first job, I learned new things and it gave me lots of excitement.
Why do you like being part of Stay Up Late?
I get to Stay Up Late. I get to go to gigs. I get to be part of a community.

Before, my confidence was really low and I didn't go out much. Being a staff member for Stay Up Late, I'm always out. I go everywhere with my job – Chichester, Brighton, it's always go, go, go. I love that part and I'm always travelling.

My mission is to get more people out to gigs without having to go home early. I want to build their confidence and support people to make friends through the Gig Buddies project, or to be part of the Stay Up Late Ambassadors groups and make friends with people up and down the country.

I'd say the connections are the most important thing – and seeing the nightlife.
What would you say has been your greatest achievement with the charity?
I'm proud of my award. (Dimension's Coronavirus Learning Disability and Autism Leaders List Autism Award)

It was an award for the charity as much as for me. It's about other people at the end of the day, it's not about me. I love other people being happy to be more confident.

It does come with fame too, and a bit of fame is good because it helps you spread your message.
What would you like to say to people who don't know the charity?
I would say it's like a rollercoaster. You are out to have fun. You are changing people's lives. If you love night life, get involved in Stay Up Late, I would say it's the best charity to work for.

There's loads of charities out there but Stay Up Late is one of the best for what it does, for people with learning disabilities.

We are changing people's lives to make them feel less lonely. We are all caring people who look out for one another. We stood by each other through lockdown, the Gig Buddies and all the Stay Up Late team.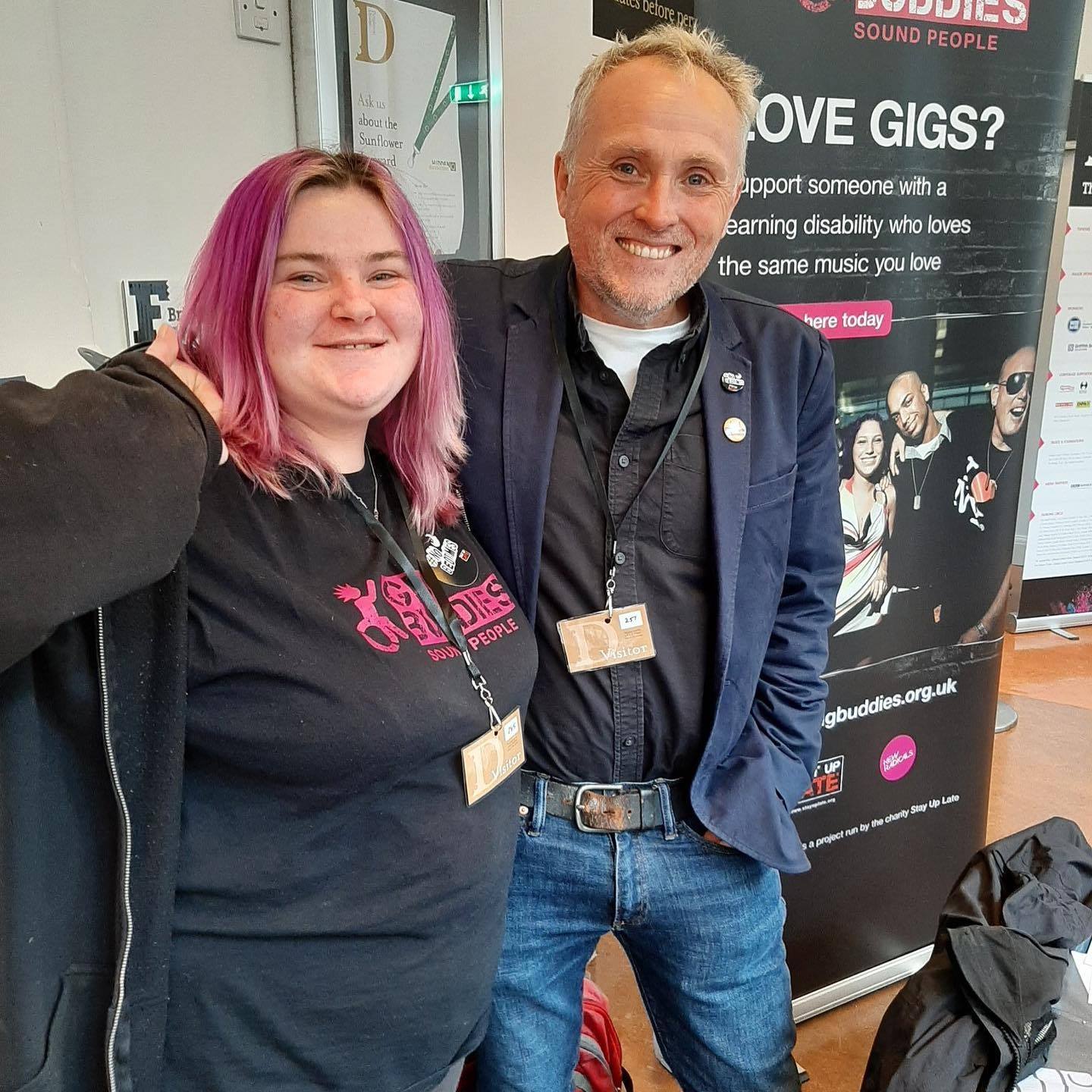 Victoria (Gig Buddies Assistant) & Paul (Founder/CEO, Stay Up Late)
If you're thinking of joining Gig Buddies, or if you want to donate to Stay Up Late, head to their website.