UK Rap And Coming-Of-Age: In Conversation With Zino Vinci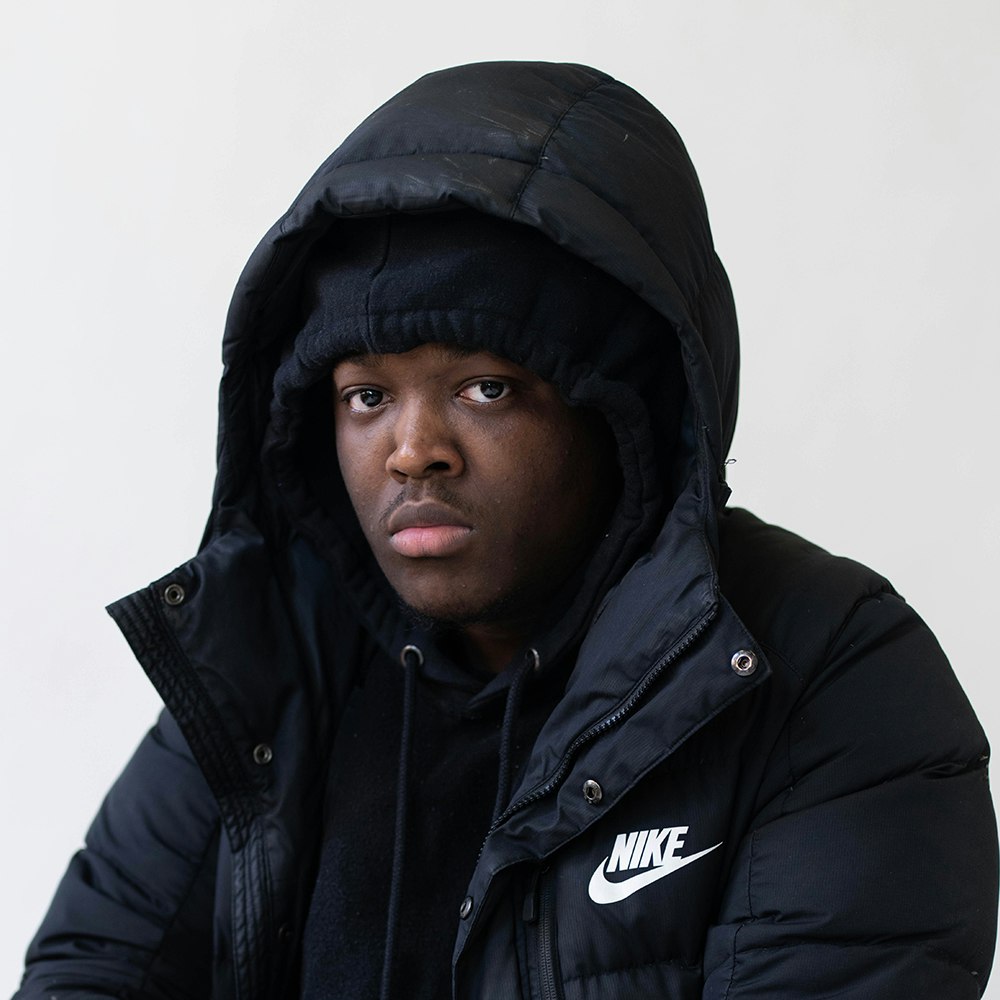 In observance of UK Black History Month, we asked some of our favourite new Black British writers to explore a genre each - touching on their experience growing up Black in Britain and their relationship with music.
Kaeshelle Rianne is a journalist and podcaster from Edmonton, North London. Grappling with the UK rap scene, she reflects on growing up and watching it carve out its own lane with punchy bars and DIY riddims. Zino Vinci is a 21-year-old East London rapper from Newham, and member of rap collective Village in the East. In this conversation, they explore why rap needs to take up more space in the British music industry.
Rap is poetry covered in a distinct grittiness that comes from the streets.
As a child, I found myself in awe of Tupac's ghetto gospel flair. His ability to slip words into the pockets of beats built his legacy. He carried messages to the people with a flow that rocked like waves - constant and powerful beyond measure.
This tradition of oral storytelling through bars and beats, dread poetry or even the tales of 'Anansi the Spider' that stretched from Ghana to Jamaica, is something that Black communities in the UK have absorbed from the diaspora - the Caribbean islands and the African continent to which most Black Brits can trace their roots.
Once I was done with scratching all my mum's CDs, I formed my own taste for music, trading songs over infrared and Bluetooth after school. Other Year 7s, whose bags were also much larger than their bodies, introduced me to the man who never seems to run out of bars. North London rapper Chip was recruited by Wiley as a 16-year-old to freestyle on Tim Westwood's BBC Radio 1 show, he rapped his mark on the scene into existence:
This younger's way colder/ Give it ten years and I'ma be known as a veteran older
In no time, I was hooked. I thought in 'Wretchrospective' and believed I was on my 'P's and Q's'. Juvenile rap battles in the playground trained my ears to pinpoint the metaphors and wordplay that dance around punchlines.
By the time I was old enough to party, our national anthem, 'Talkin The Hardest' by South London rapper Giggs, had already crystallised. If 'Too Many Man' wasn't followed by several dancehall tracks, the party wasn't a real shubz. The rooms would ride the "jetski wave" with Sneakbo, skank to funky (house) and get down to UKG.
Whenever the energy dipped below the hype threshold, the selecta would wheel up 'Pow' by Lethal Bizzle, causing an eruption in the crowd. At that time, a young Zino was listening to his older sister's tunes, discovering fellow Newham-raised rapper Kano on the 2011 'Pow' remix. "I thought the way he was rapping so fast was crazy", says Zino, before reciting the verse bar for bar:
I'm old school/ I'm from the Manor/ I duppied every rave/ Bitch I'm MC Shabba/ But I wasn't on the original ting/ So Leth to the Bizzle, please give me 16/ I'm selfish, Grim knows all about me/ Yeah, I'm on the money, man, it's all about G's
The sounds of UK rap music dominated my youth, spilling over into an amalgamation of hip-hop, grime, dancehall and later, afrobeats.
With 'Don't Waste My Time', rap duo Krept and Konan took over hip-hop and R&B sections of clubs. When Black Brits started to make hip-hop and grime, they imported sound clashes from Jamaica, inscribing it into the scene. Upon return from his stint in the US Chip followed this trend, dishing out diss tracks to remind everyone that he was a lyricist. On 'Fire in My Studio', he raps:
"Chip, why do you love to clash?"/ I'm like nah, that's part of the culture, fam/ I'm assisting bringing my culture back/ Plus, if I don't, you won't defend my brand
Grime, a new urban music genre pioneered a new sound for young Black audiences that was distinctly British, including the pacey 140 BPM flow that rappers dip into to this day. But as Aitch and AJ Tracey suggest in their interview on Capital XTRA, younger generations are no longer listening to grime. The conflation of rap and grime in the early days may have stunted its growth.
Now we're at an exciting moment because people are realising that British rap doesn't always mean grime. As Zino says, "We're embracing the UK sound way more, from Tion Wayne to Che Lingo, everyone's just embracing being British."
UK rap could be UK drill, afro-swing or defy mainstream categorisation altogether. For an emerging rapper, "It can be a bit daunting because there's obviously the mainstream genres of rap and hip-hop in the UK, like drill and the afro-swing sounds. So, it's good to see people like Che Lingo, Loyle Carner and Kojey Radical coming up because their work isn't the mainstream, but they're still doing so well. It just keeps you motivated," Zino admits.
The heated debates about how to define the scene and all the sub-genres in between come as no surprise because the sounds are constantly shifting. But, going back and forth between what rap is and isn't is a waste of time, I'd rather focus on what it does as a free form of expression.
What UK rap does is take up space.
"It's sick that UK rap is growing and being taken more seriously," says Zino.
"If Adele was to release a song, the whole world would know about it. If someone like Dutchavelli releases a song, maybe half of Europe will know about it but not the entire world."
"I feel like now we're getting into our own stride," he continues. Zino's intuition is confirmed by the latest analysis compiled by the Official Charts Company. This year, Rap and Hip Hop achieved record shares of consumption in the UK and the share of sales from UK Rap artists' singles and albums almost trebelled in the five years from 2015 to 2019.
With increasing demand, artists and record labels can afford to go all out to promote new music as with Headie One's impressive stunt. "He put a statue in the middle of Central London to roll out his album", explains Zino.
Black British rappers and musicians have been pushed to the fringes in genres we created, so it's essential that we hold on to rap and seek ownership, from production to record labels.
This phenomenon is most evident in electronic music, which is often dubbed a 'white' genre despite its origins. Recognising this, some of the gatekeepers like Resident Advisor are trying to clean up their act. New digital projects like Black Band Camp have also emerged, a crowd-sourced list of Black artists on Bandcamp aiming to showcase and directly support artists. As for UK rap, the continued success of independent companies like 2K management, with their award-winning artists and producers, iO, JAE5, J Hus, Young T & Bugsey to name a few, is necessary for Black artistry to thrive.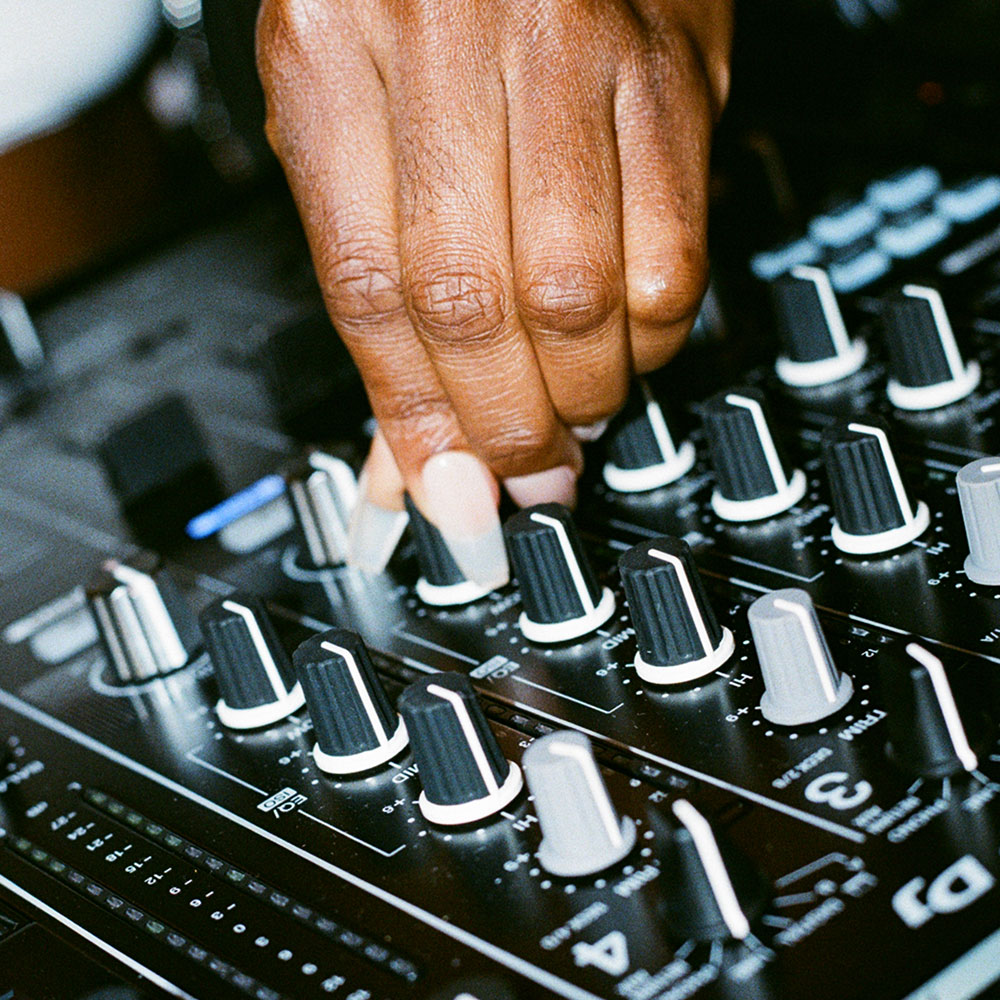 It goes without saying that British rap welcomes white rappers like Aitch and those from other backgrounds to the party, but they have to earn their stripes like everyone else. This is imperative because as much as all of us might want to turn up, we also use music to work through issues that concern Black Brits. AJ Tracey called out the poor government response to the Grenfell Tower tragedy and Dave (UK rapper), more recently, in his performance of 'Black' at the Brits in February. Che Lingo highlights police brutality on 'My Block' as well as Kano's incredibly moving video for 'Teardrops', which premiered at the GRM Daily Rated Awards.
Zino teased the release of 'Zoom' as an eerie animation complete with fiery reddish tones reflecting on a Black boy's skin and a view of the burning cityscape in the distance. The track responds to the murder of George Floyd and the wave of Black Lives Matter protests that ensued in the UK. With its pulse-raising break and politically-charged lyrics, Zino demonstrates his potential to create waves with his music:
I ain't no POC/ I'm blacker than the sky in the night time/ Would you really ride for your kind?
Zino thought carefully about how to approach such a sensitive topic. "I didn't want it to be a thing that was jumping on the Black Lives Matter situation. So I waited a few months after things had settled and then released it," he says.
British rappers have even begun to open up about their mental health. In Stormzy's debut album 'Gang Signs & Prayer', 'Can't Go Back' by Kojey Radical and 'Therapy' by London female rapper Little Simz, the artists lace rhymes with personal anecdotes. This not only brings forth the humanity of stars often placed on a pedestal but can also kickstart healing processes.
It's not always about grit and consciousness.
Black female rap artists Stefflon Don and Alicai Harley mix the UK sound with dancehall melodies, blending a flavour of the Caribbean into their tracks to get us bouncing to the rhythm. With Nadia Rose's tongue-in-cheek lyrics and the afro-swing infused sound that NSG took global with the 'Don't Rush' challenge, the range of UK rap knows no boundaries.
In the book 'Hold Tight: Black Masculinity, Millennials & the Meaning of Grime', Jeffrey Boakye says:
"Music can be a bedrock upon which one can find or craft an identity".
UK rap can be defined as defiance.
It represents a counter-culture to dominant narratives and sounds in the mainstream, but it is not a monolith. Storytelling is at the heart of the genre, so whether the rapper is talking the hardest or inspiring kids over a Tracy Beaker sample, it's all about the package of bars and delivery.