Sounds & Style At Notting Hill Carnival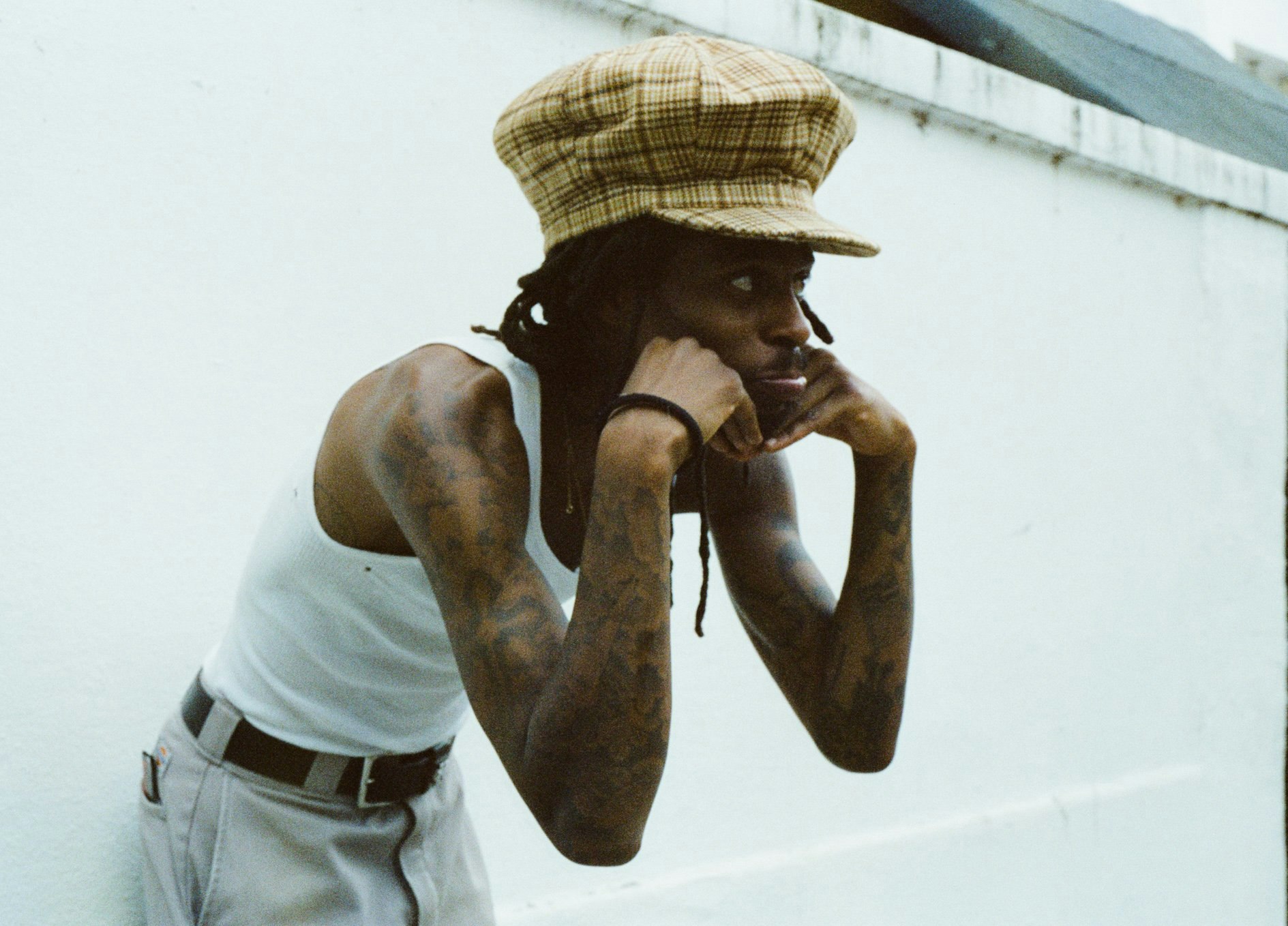 Writer & DJ Emma Korantema Hanson heads to NHC to collect sounds for a time capsule mix, joined by photographer Ngadi Smart who captures the event's colour.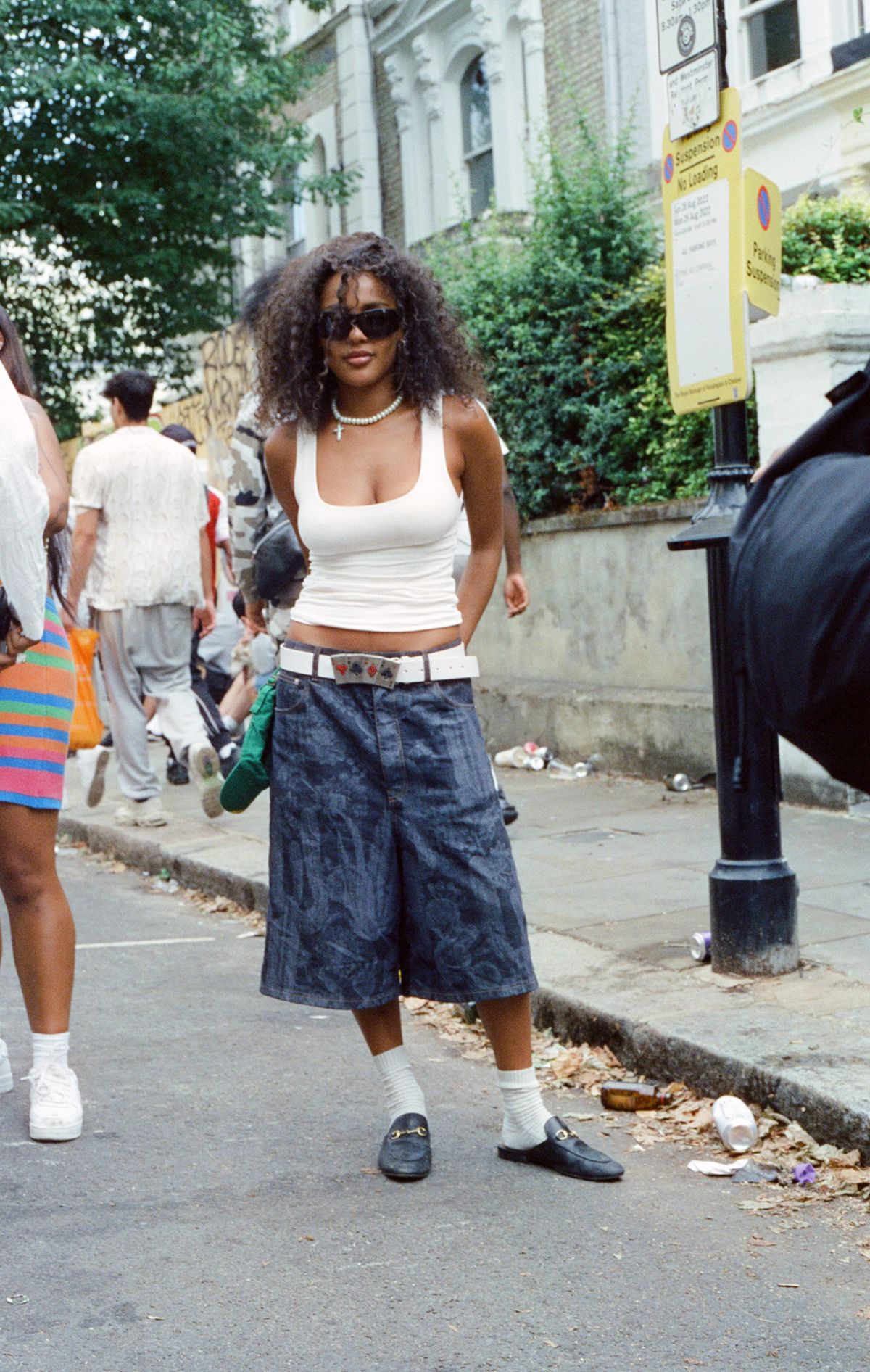 Chilli Diarra Dia @ Notting Hill Carnival by Ngadi Smart
After three years of positive dreaming, plotting and scheming, Notting Hill Carnival finally returned to the streets of West London and with one of the longest run ups (and Trippin's newly launched carnival map to assist) it's safe to say that everyone there was truly where they wanted to be — myself included.
Although for me, carnival really began long before last week. From the last two years spent at home doing heartbroken dance routines to old carnival mixes to the frantic daily weather checks despite the UK being in the midst of a flameless heatwave (I just needed to be sure it would be hot, you know?), you could say I was ready.
As was everyone else it seems. Countless social media countdowns and calendar reminders saw crowds pour out of their doors and onto the packed tube as the sun rose high on Sunday.
All the preparation, together with the last minute 'afrobeats at carnival' conversation had me wondering just what I might hear on the road this year. With so much music released during the pandemic, the relatively recent return of clubbing, and over 30 sound systems present (talk less of floats) I anticipated that the pot would be a mixed one.
Having also spent two August bank holidays in a row lamenting outfits unworn and swag unserved, Ngadi and I were no less excited to see what people would be wearing to mark the occasion.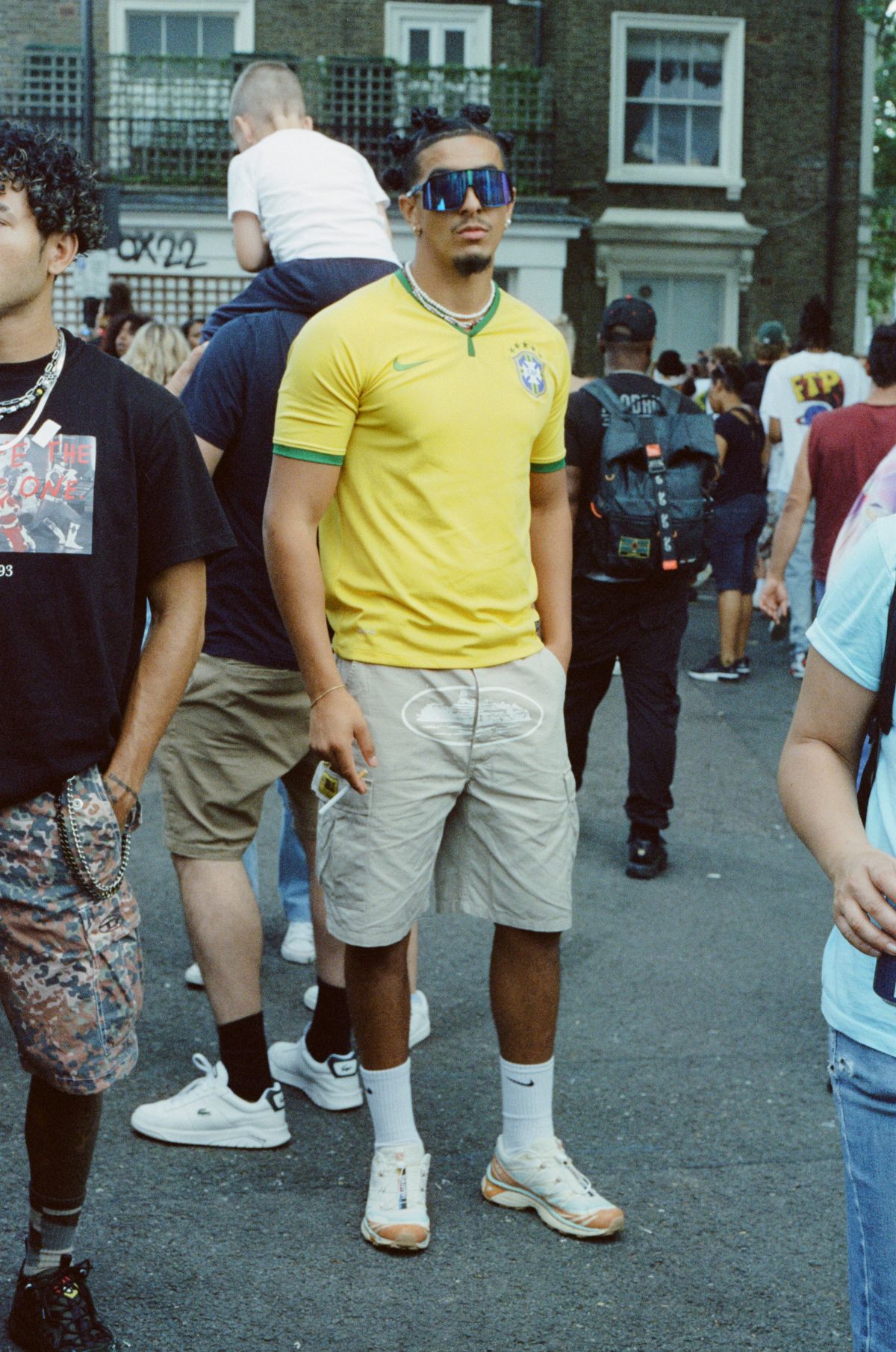 Momo @ Notting Hill Carnival by Ngadi Smart
As we hopped off the tube on Sunday at Westbourne Park, we were met almost immediately by Momo, a visitor from France, attending his first carnival. His easy steeze (a bright yellow top, baggy jeans and oversized reflective shades) instantly stood out to us. Despite not speaking much English, he told us he was happy to be here, happy to pose for a photo and happy with the music he'd heard so far. Not a bad welcome at all.
A short walk in the direction Mo had come from, we hit the Deviation stage first which, as usual, drew a solid crowd to St. Luke's Road on both days — testament to the label's 15 year reach. Dancehall, UKG, funky, grime, hip hop, R&B, EDM (Darude — Sandstorm blasting at 3pm on a Monday) and more laced together a performance from Mini Kingz on the Sunday, a landmark (her own words) DJ set from amapiano aficionado Charisse C on Monday and more talent between.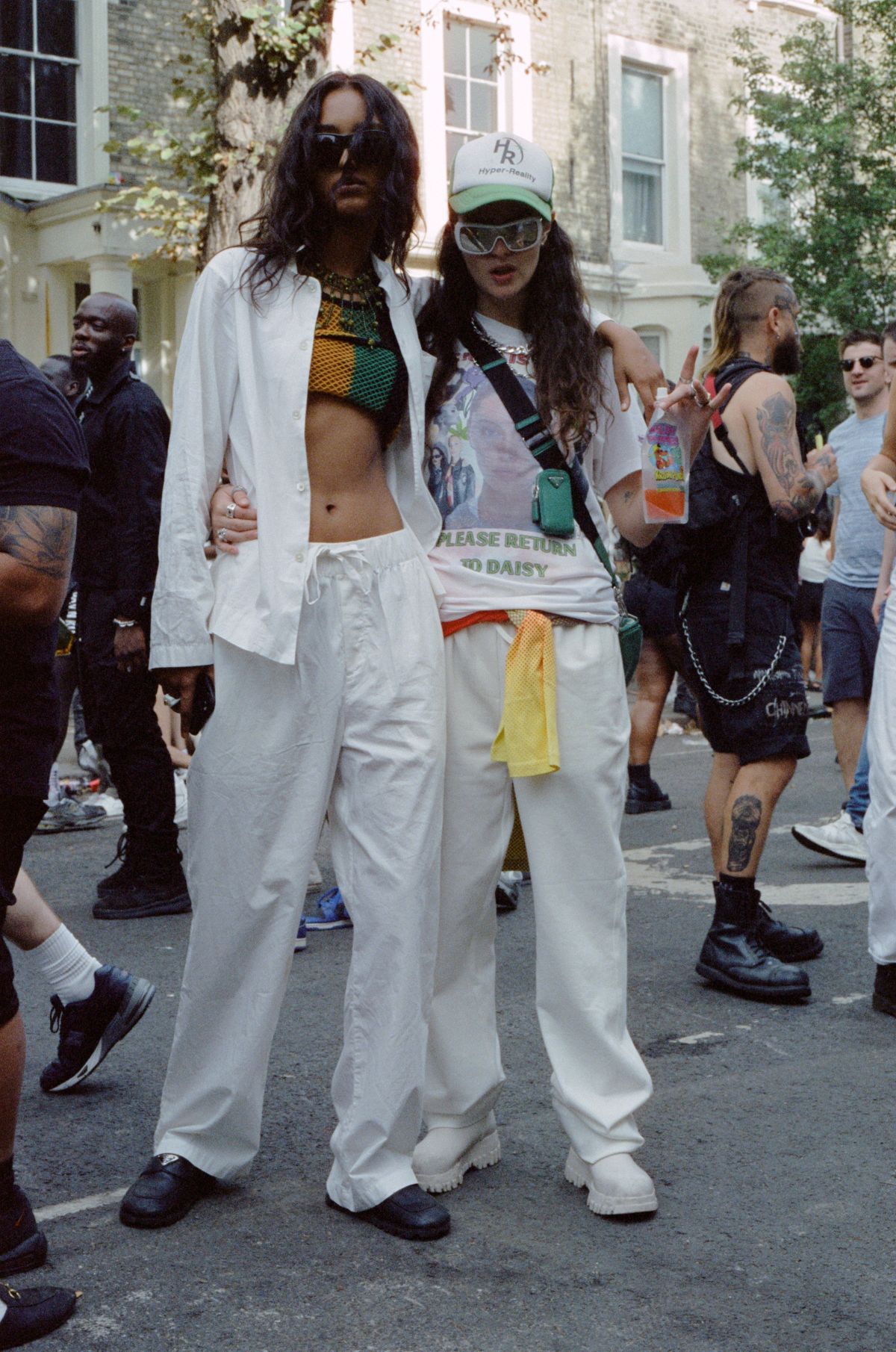 Mona Tougaard & Daisy Maybe @ Notting Hill Carnival by Ngadi Smart
There, we met Daisy Maybe and Mona Tougaard, both dressed in white — a bold yet seemingly comfortable move. They too were on the move, and keen to see Pa Salieu's performance at Rampage sound system. However gridlocked streets around Colville Terrace meant they had to settle for hearing his and Mura Masa's hit Blessing Me on the road instead, which didn't disappoint at all.
The following day they managed to make it to Emslie Horniman's Pleasance Park on Kensal Road to witness an iconic performance from Sean Paul, where his hit Temperature popped off beyond belief. On Sunday, the same park was home to the Wray and Nephew stage which saw performances from Patrice Roberts (Mind My Business), Alison Hinds, Alicaì Harley, Kranium and more.
For a slower, deeper pace, Aba Shanti-I sound system could be found close by running roots and dub that felt specially made to ricochet off of West London's streets and into our hearts, while back in the Westbourne Park area, pure reggae roots was provided by Channel One sound system, who have done so from their location on Leamington Road Villas / Westbourne Park Road for nearly the last forty years. One track which stood out to Goya Gumbani was Junior Murvin's 1976 release, Police & Thieves.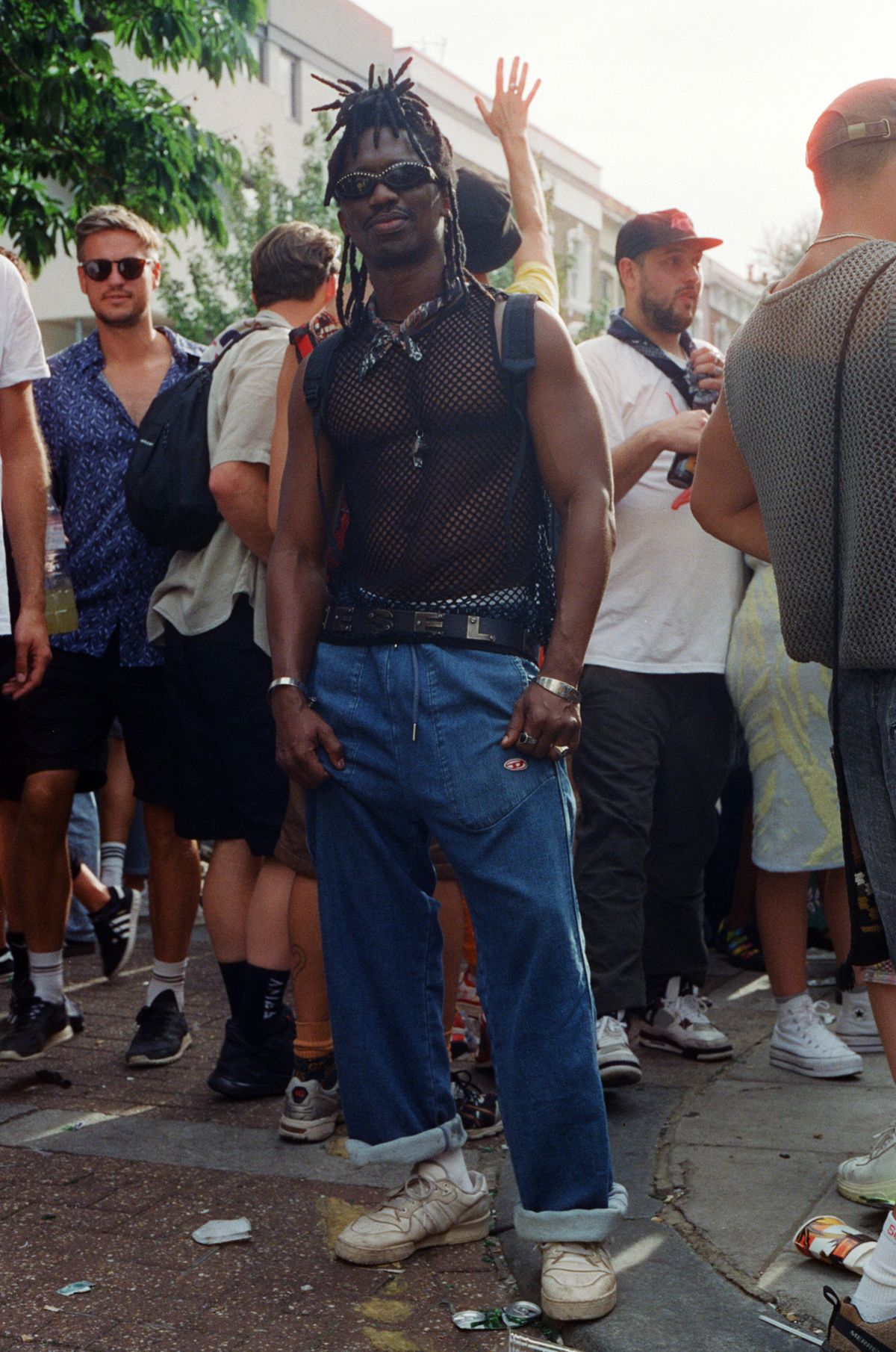 Kusi Kubi @ Notting Hill Carnival by Ngadi Smart
En route to meet the carnival procession, we bumped into Kusi Kubi, tired but happy from dancing to amapiano at People's Sound. One track that had worked both him and the crowd especially hard was this year's UMlando by 9umba, TOSS & Mdoovar. Rutaré Savage, who we met later, also cited amapiano as their favourite music moment of the day, and we witnessed firsthand at the Piano People stage just how choked the amapiano remix of Rihanna's Kiss it Better had people, not to mention DBN Gogo's shutdown set.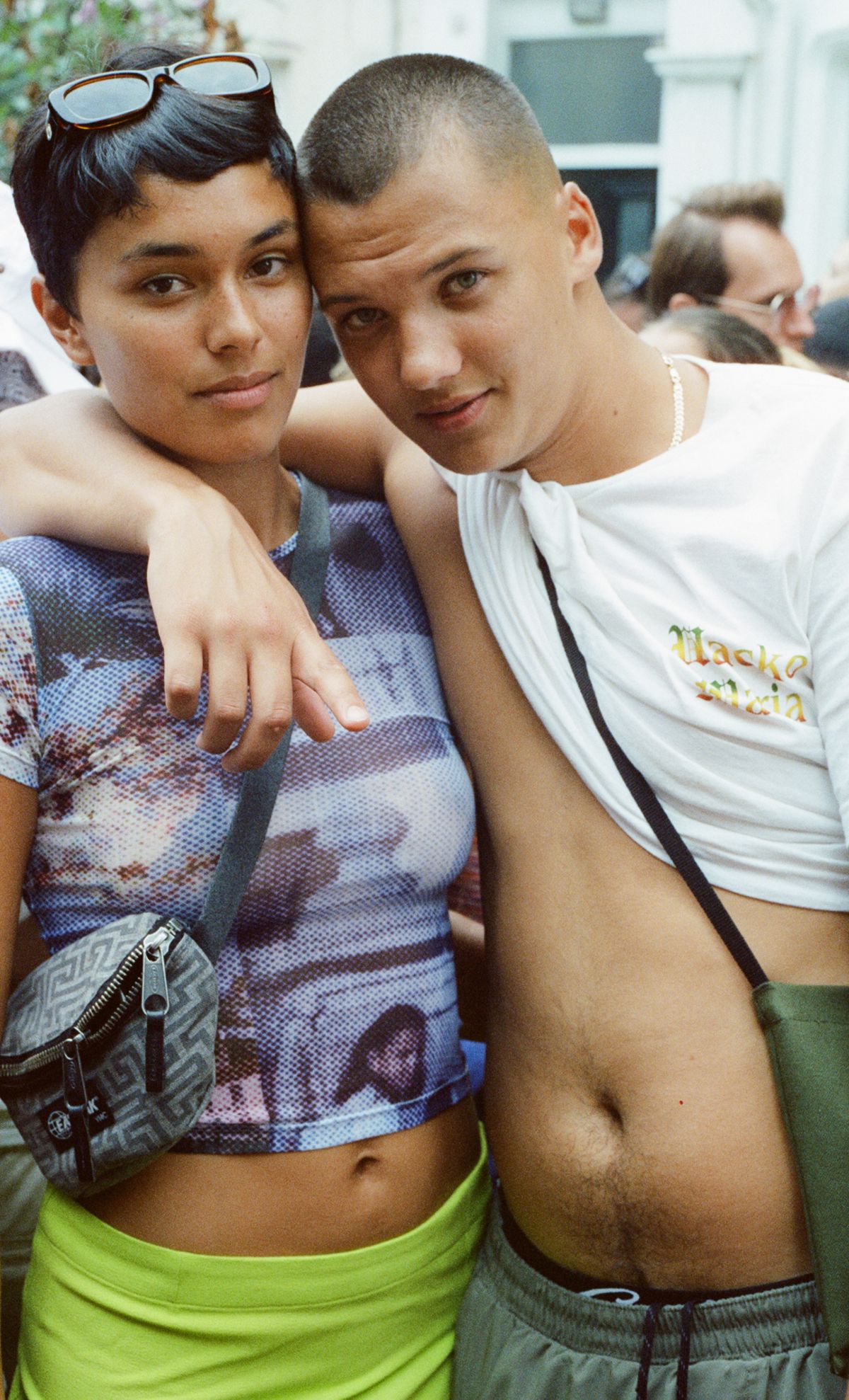 Anne Spoel @ Notting Hill Carnival by Ngadi Smart
In the procession, dancehall and soca were more likely to be heard, and as Machel Montano's Vibes Cyah Done rung out from Arawak Mas Band's float, I took stock of the pure unadulterated joy over 1 million of us were finally able to experience again, soundtracked to the sweet sounds of soca. However shortly after, the non-soca anthem of the summer — Burna Boy's Last Last was definitely played more than just once — something I saw nobody contesting!
Also on repeat through the streets on both days, as clocked by Anne Spoel, was Aidonia's nearly ten year old hit Pon Di Cocky. More afrobeats was heard and enjoyed by SVM in the form of Ghanaian duo Ruff N Smooth's Swagger. A surprise entry however came from Doechii's Persuasive, heard and appreciated by Efetishism for being a song by a relatively non-mainstream black queer artist:
"As a queer POC it is not easy to relate to certain artists at a not exclusively queer event, so that kinda made my day. I also lived for Beyonce's new jams but as she's way more popular so I was expecting it already".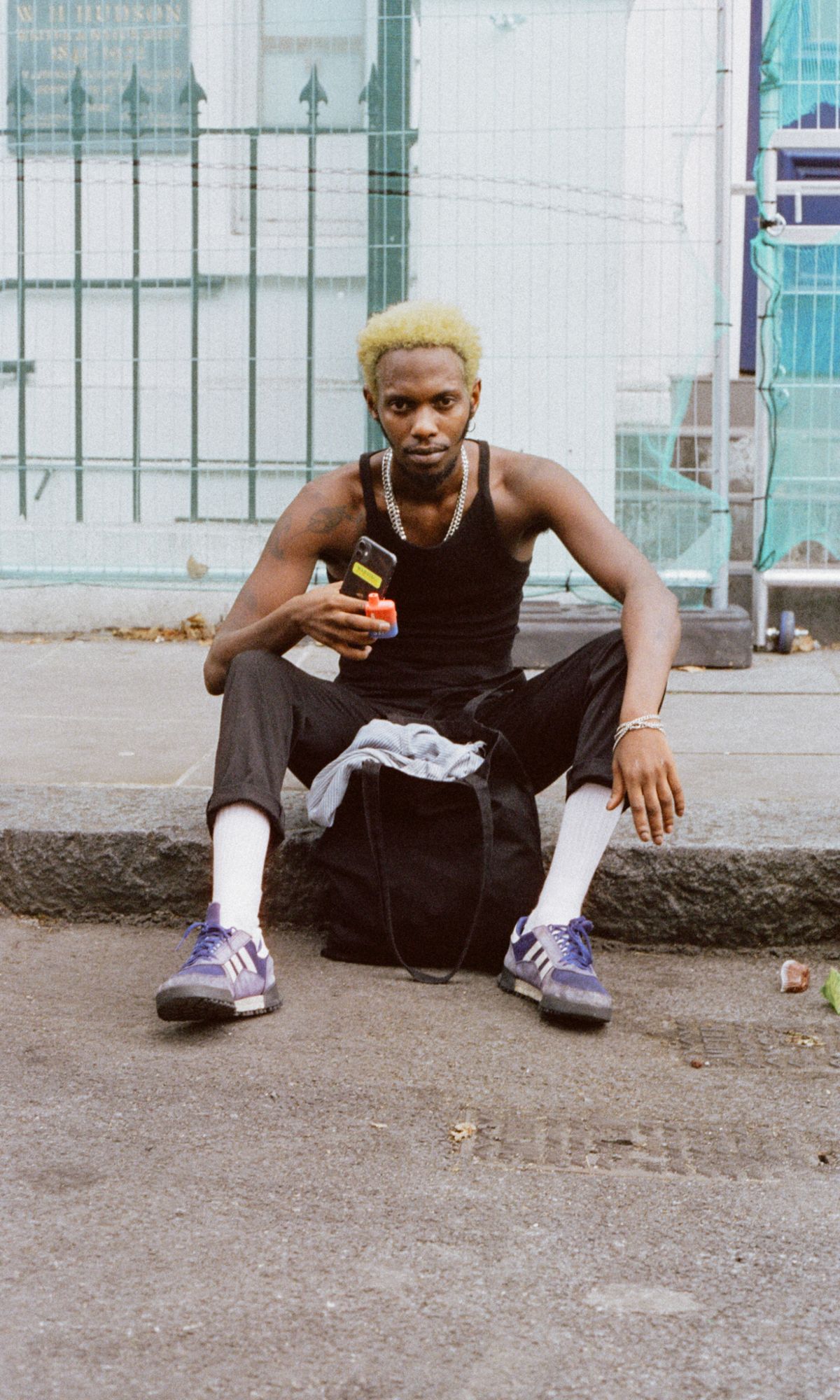 Rutaré @ Notting Hill Carnival by Ngadi Smart
It can't be forgotten that carnival is first and foremost a Caribbean cultural gathering in rebellion against colonialism and its marginalising effects — something to be yelled at the whispers of gentrification of carnival from 'higher-ups'. However, the word inclusivity (in its un-hijacked form) comes to mind when looking and listening to the results of my brief survey.
In light of the event's origins and deeper meaning, it's interesting to see the nonconventional sounds that stood out to some as their best carnival musical moment, despite sounds of the Caribbean ringing predominantly through the streets. If you were on the road on Sunday, Monday or both, you'll have heard that more than just afrobeats was contending — or coexisting — with Caribbean and Caribbean UK diaspora music genres (reggae, dancehall, soca, ska and jungle to name a few) and by the looks and sounds of the snapshots taken, the sounds of Notting Hill Carnival 2022 seem to be working together well — for now.
Listen To Notting Hill Carnival 2022
Notting Hill Carnival Mix: Emma Korantema
Emma Korantema's Notting Hill Carnival mix takes sounds from the weekend to create a half-hour time capsule which will transport you right back to West London.
Tracklist
Junior Murvin - Police & Thieves (Goya Gumbani)
Sister Nancy - Bam Bam (We Nuh Digital Remix)
Patrice Roberts - Mind My Business
Darude - Sandstorm
Machel Montano - Vibes Cyah Done
Sean Paul - Temperature (S!RENE edit) (Daisy Maybe)
Doechii - Persuasive (feat. Nicki Minaj) (HNM Magazine mashup) (Efetishism)
EMMA KORANTEMA - 1er WHOOP (EK edit)
MINIKINGZ -  NEW SKIN CARE
EMMA KORANTEMA - break my EH (EK edit)
UMlando - 9umba, TOSS. & Mdoovar (Kusi Kubi)
Rihanna - Kiss is Better (Amapiano Remix) Rutaré Savage
Ruff n Smooth - Swagga SVM 
Ding Dong - Fling
Aidonia - Pon Di Cocky Anne Spoel
EMMA KORANTEMA - bamm BURNA (EK edit)
Pa Salieu & Skillibeng - Blessing Me (Daisy Maybe)