Otherside Sessions: Beige Banquet
London post-punk outfit, Beige Banquet, perform a pummeling version of their song 'Collapse/Crisis' for the first in a series of Otherside Sessions.
Otherside Sessions goes behind the studio door to capture live performances from emerging artists. Beige Banquet are filmed in Studio 10 at Pirate Dalston.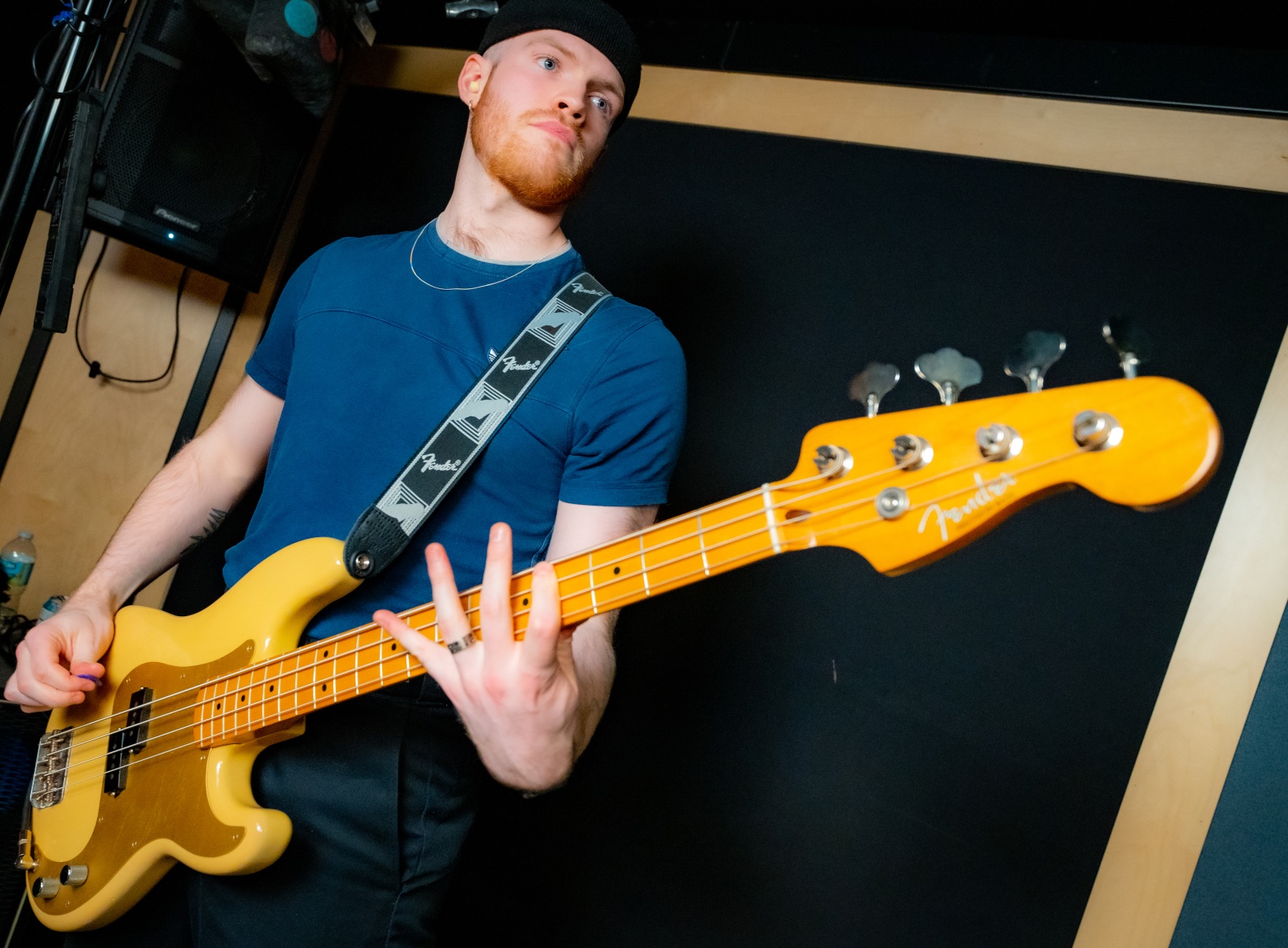 Get To Know
Tom Brierley (guitar and vocals), Ian Crafter (drums), Joe Munsey (guitar and vocals), Danny Gillies (bass) and Blake Carlson-Joshua (percussion, synth, vocals) came together in 2020, under a moniker signalling common ground:
"It's the name for a load of freezer food – we've all grown up eating chicken nuggets and potato waffles, so it's a nod to that."
Fast-forward 3 years, 'Collapse/Crisis' – inspired by "the misery of human existence" – comes from Beige Banquet's forthcoming 3rd album, which you can expect to hear on the gig circuit before the quintet settle in a recording studio later this year:
"We're off to France at the end of March, the Netherlands, and a run around the UK with our mates in Die Verlierer. Then we're in to record the new album this summer."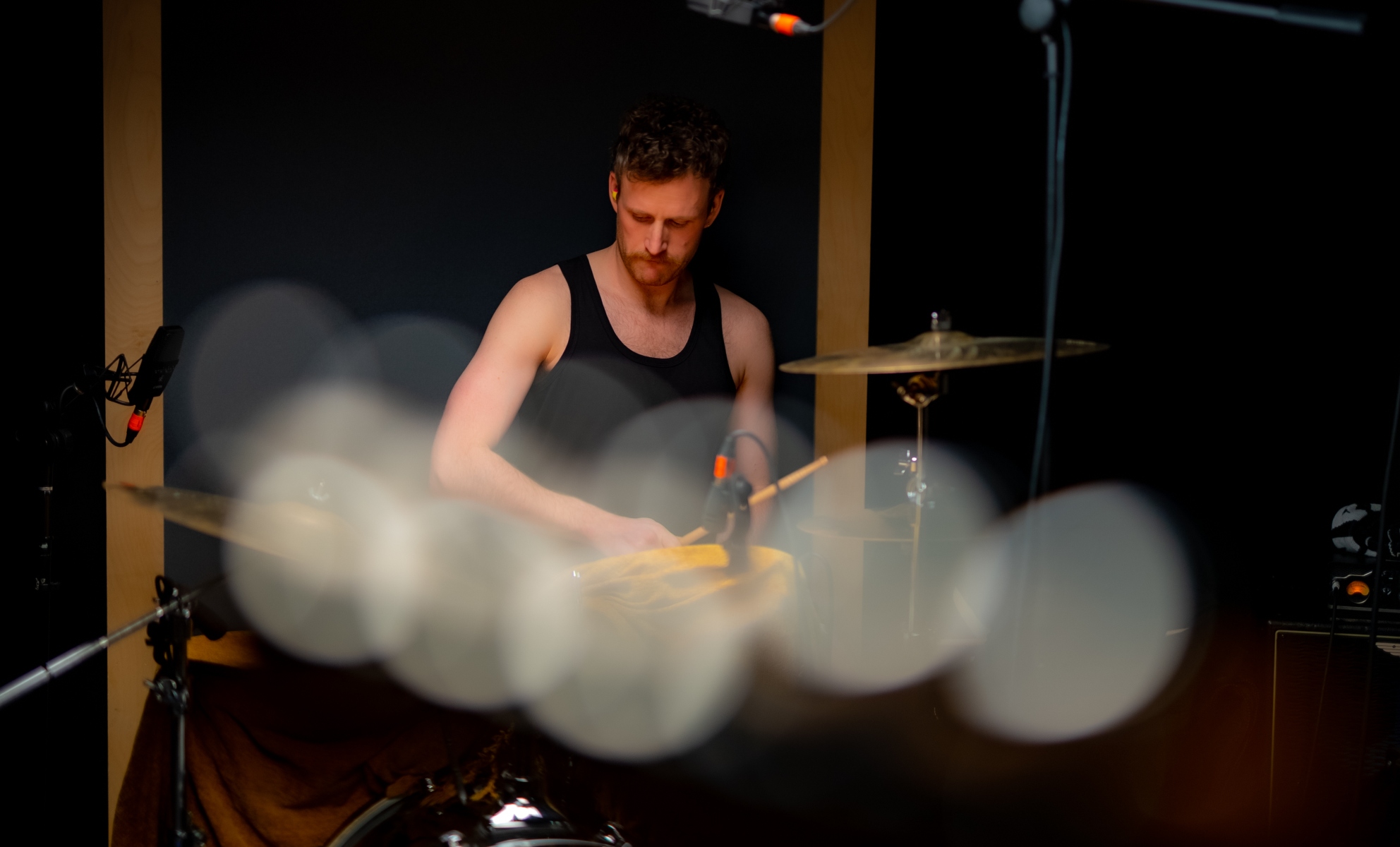 The Cost Of Emerging
Touring, a major income stream for most artists, has only become more difficult (expensive) in recent years – particularly internationally. Asked about the challenges of sustaining a band in the 2010s, Beige Banquet identify a lack of funding in the UK compared to other post-punk centres:
"Despite there being a real lack of funding in the UK for artists, we're doing our best to keep up with the exciting scenes in Europe, Australia and the US."
Though resilient, and grateful for opportunities that come their way, Beige Banquet note that persuing a career in music normally costs time and money:
"We'd be bored otherwise. We get to tour with our best mates and play to crowds of people we've never met. If we've got to spend money and use holiday for it, I think we're more than happy to for the time being!"
And they're not the only UK band pushing the post-punk envelope against the odds, they point to a load of talent on the local circuit also on the rise who are worth checking out:
"There's still some great bands in the UK like Sniffany and The Nits, Kaputt, and Volk Soup to name a few."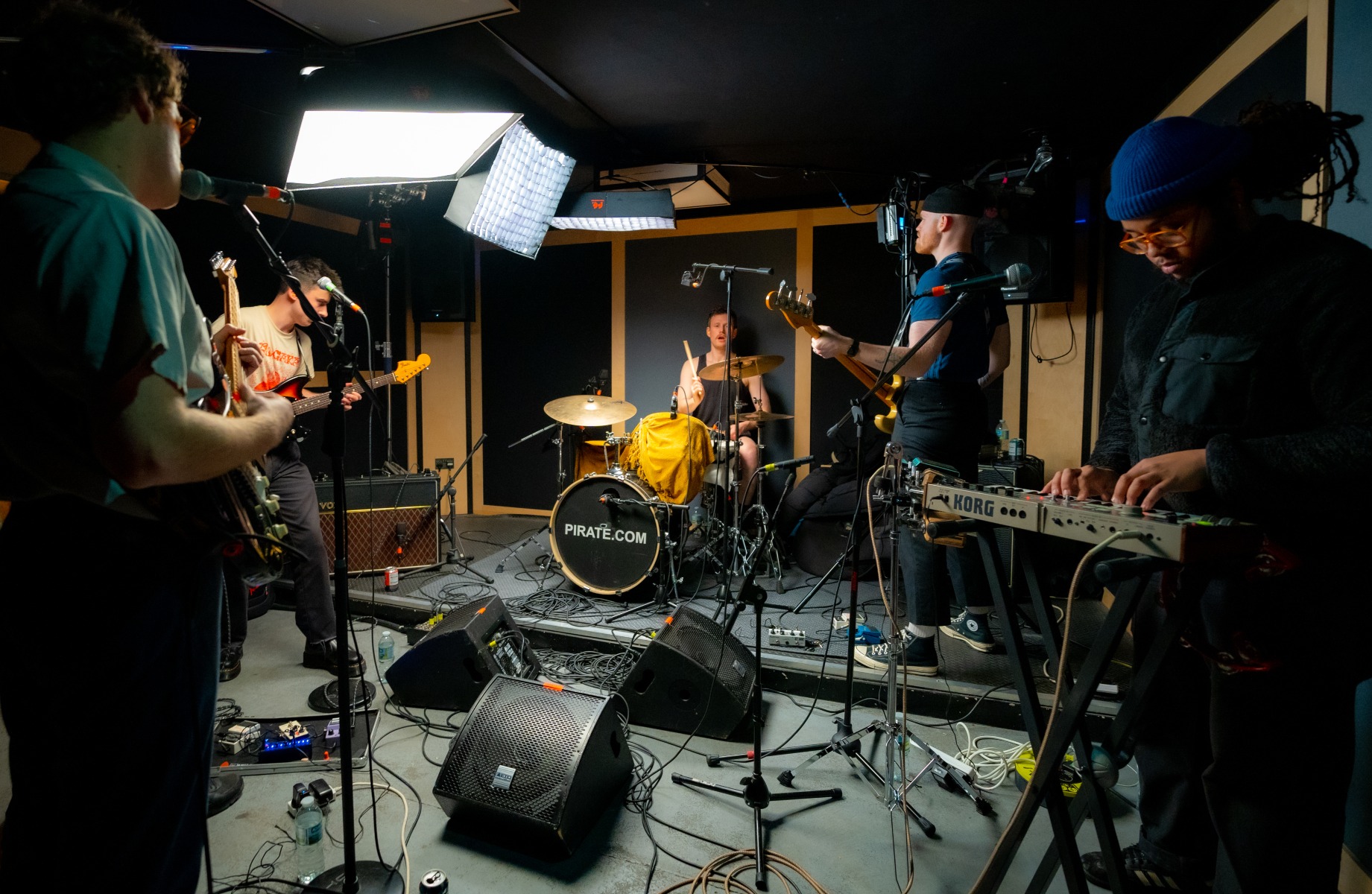 Beige Banquet's upcoming tour dates are listed on Spotify. To buy their back catalogue, visit their Bandcamp. And for news on their new album and yet TBA shows, follow Beige Banquet on Instagram.