Inside The UK's New Vinyl Pressing Plant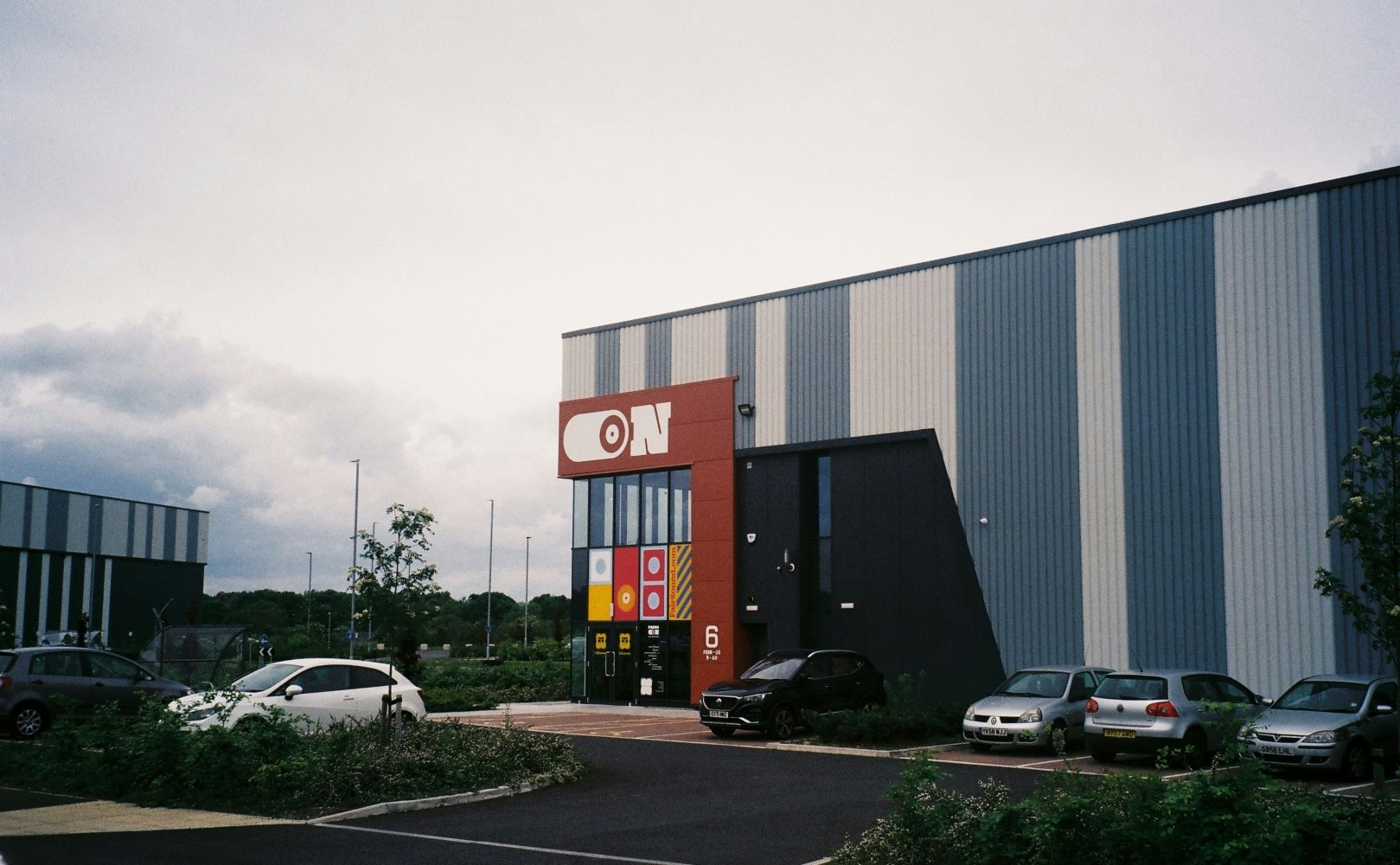 Will Bradbury heads to Middlesbrough to visit Press On, the UK's newest pressing plant. Whilst on a tour of the warehouse, he discusses how it came to fruition with one its co-founders, Danny Lowe, as well as their long-term vision.
As somebody who has worked in the business of selling records for a number of years, you can imagine my excitement at the opportunity to go and see how these treasured slabs of wax come to being. Over the recent years, I've seen both in my day-job as a buyer, as well as through running my own labels, how much of a strain the vinyl resurgence has put on its supply chain.
Interest in the format has continued to grow for many years without new plants sprouting up to support this demand. The lockdown period, when many music fans found themselves at home switched to spending their extra disposable income on records in place of going to gigs, exacerbated the problem further.
Moreover, with very few local pressing options for the UK, Brexit has posed further difficulties (particularly for smaller labels) with importing records from the EU. All in all, it seems that Press On's timely arrival provides some hope in counteracting these problems.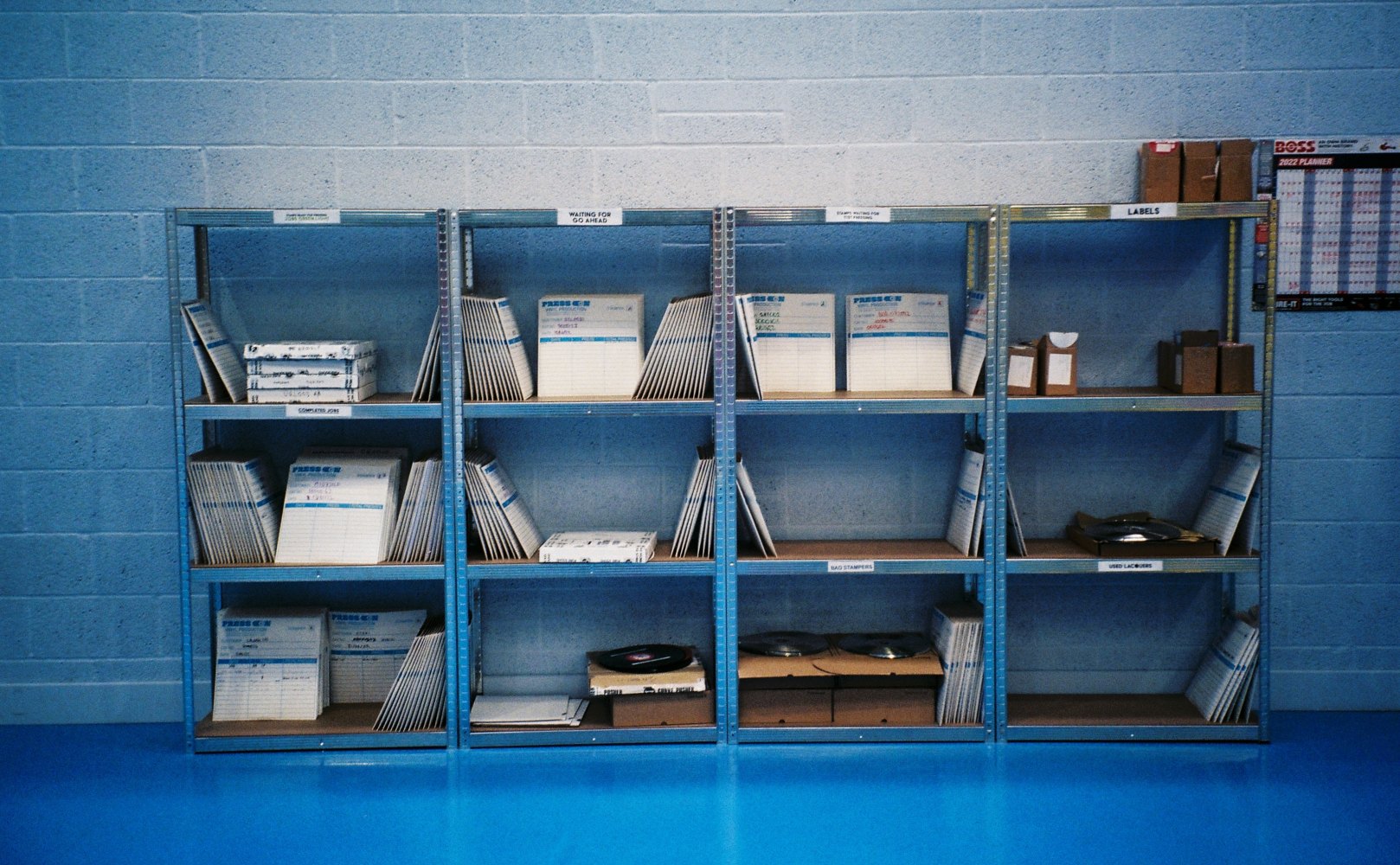 On the train up, I recalled a conversation I had with a friend who grew up in Redcar — he called Press On:
"The most exciting thing to happen to Boro in years."
He also told me his "mates from back home were desperate to get a job there". I get the general sense that Teesside, once a hub for manufacturing driven by coal, metalworks and ship building, is seeing revived interest and pride in its rich industrial heritage.
Not only has it been marked out as a special economic zone for the government's 'leveling-up' programme, but it's taking a lead on decarbonisation initiatives, particularly through the deployment of carbon capture utilization and storage in industrial, power and hydrogen businesses.
Perhaps it is this same spirit of optimism which has led to the founding of Press On, the brainchild of David Todd, Danny Lowe, and David Hynes, who welcome me on arrival in their bright and colourful office.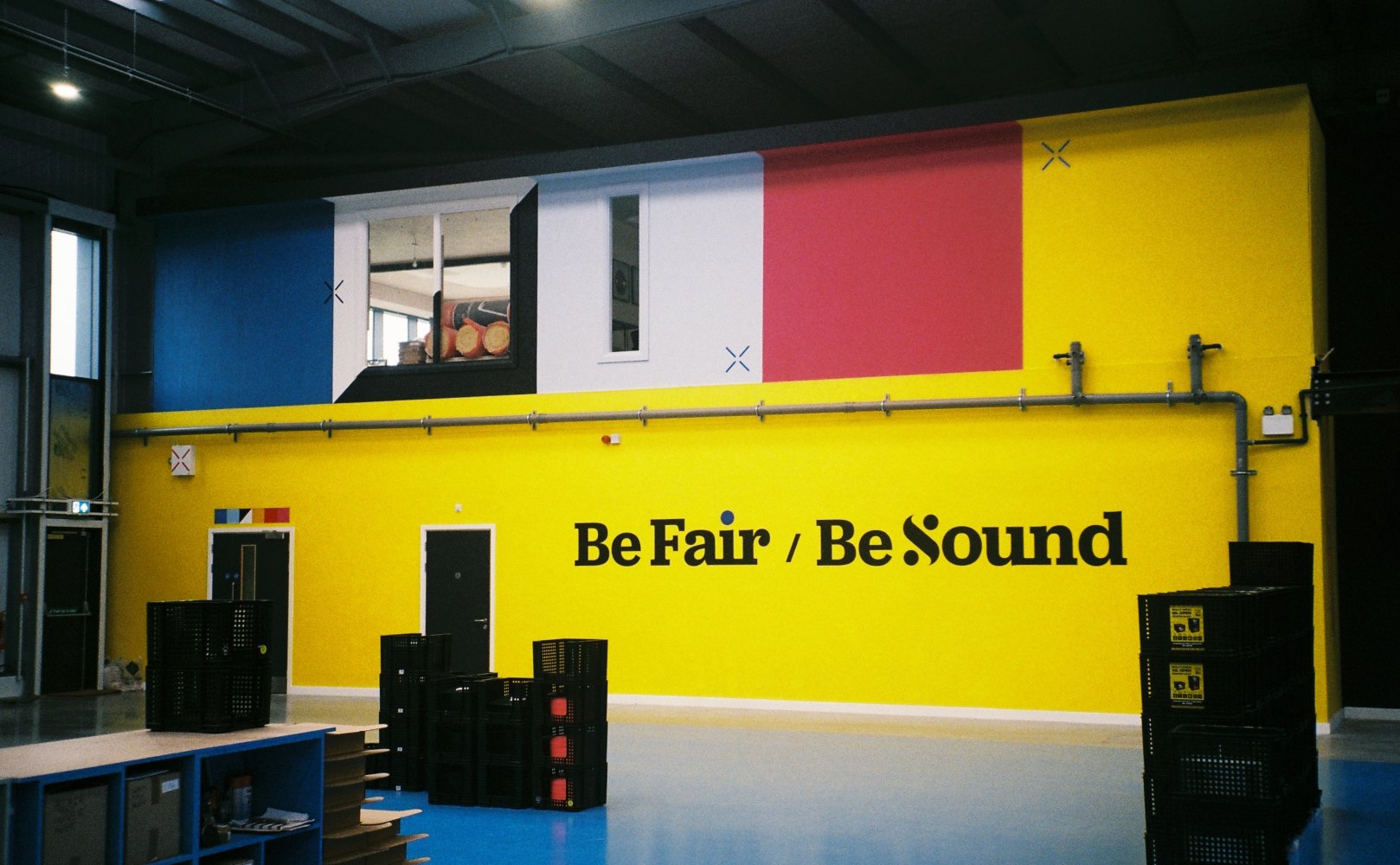 Pre-pandemic, the trio ran a "small grassroots label/promotions company focused on artists at the start of their journey" based in Middlesbrough. And after being quoted lengthy lead times for artists on their own label, they started looking into exactly how feasible starting their own pressing plant would be.
Several months on, having landed the significant investment needed, they had left their "secure, well paid jobs" to establish the plant.
"We were initially going to start with a much smaller operation, but it just snowballed and now we're here."
Discussing this in greater detail reveals their recognition of the impossibility of doing it on a smaller-scale. The financials didn't make any sense, so they had to go big or go home.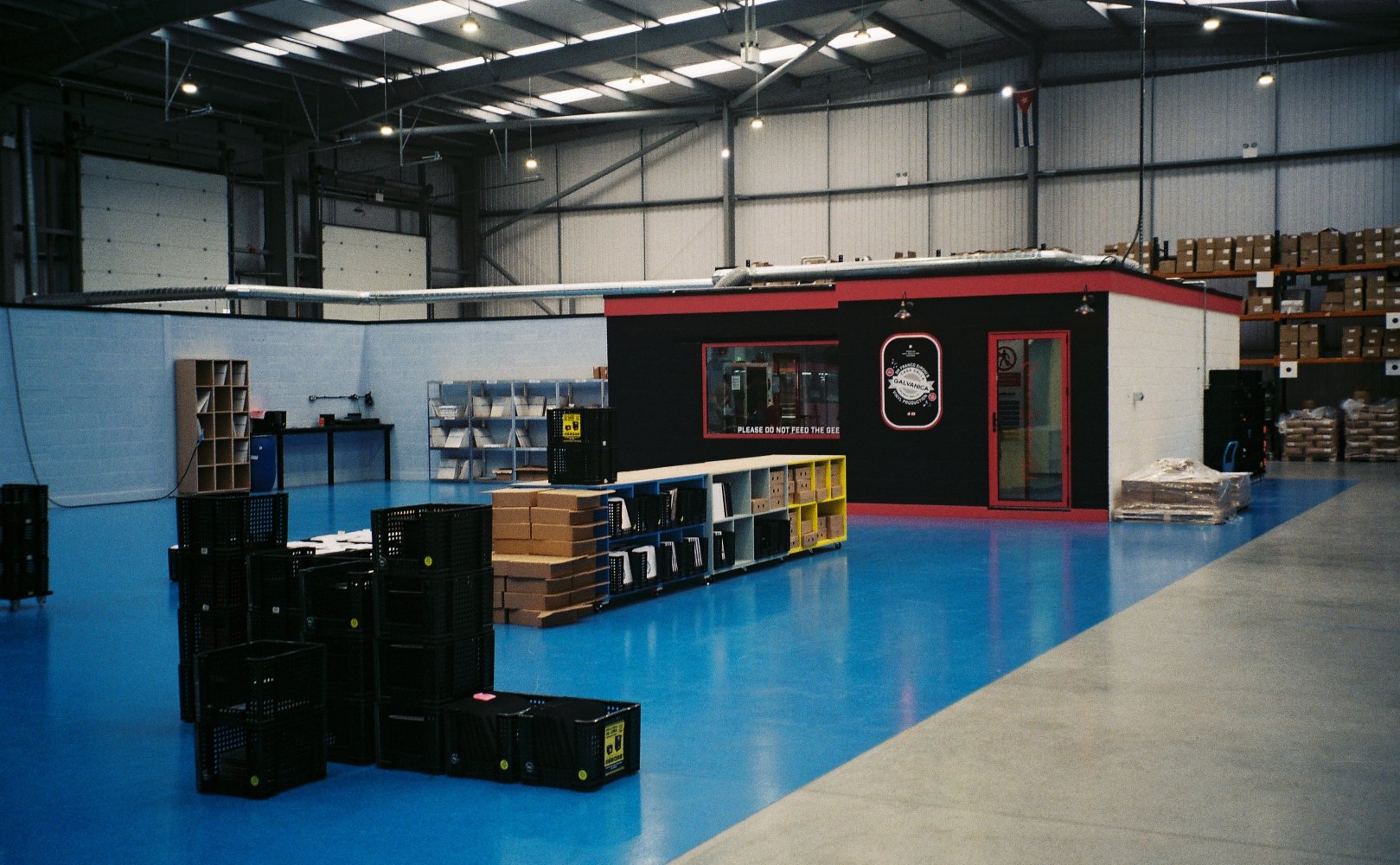 It must have been quite a shift in lifestyle I thought as I wandered through to the vast warehouse. Launching a new pressing plant would be a huge undertaking for experienced engineers, let alone newcomers to "the record business" who have had to learn the specific and intricate process of vinyl production from scratch.
Soon, I became transfixed by the pressing machine — a 'revolutionary' new model from a manufacturer I had not heard of before — squashing heated pucks of PVC into a flat disc, before being handled by robotic arms into another chamber to have grooves impressed on the wax.
Whilst it is still early days, I asked how things were shaping up for the plant:
"It's going well, we are now in full production, getting orders out the door to customers within our scheduled 16 week turnaround time. We've had some really positive feedback. Now it's time to perfect the process in quality and efficiency."
16-weeks is a remarkably quick turnaround in the current climate. As mentioned, a lengthy lead time was a precipitating factor in the plant's inception — overdemand in the market and not enough supply seems a good starting point for the business.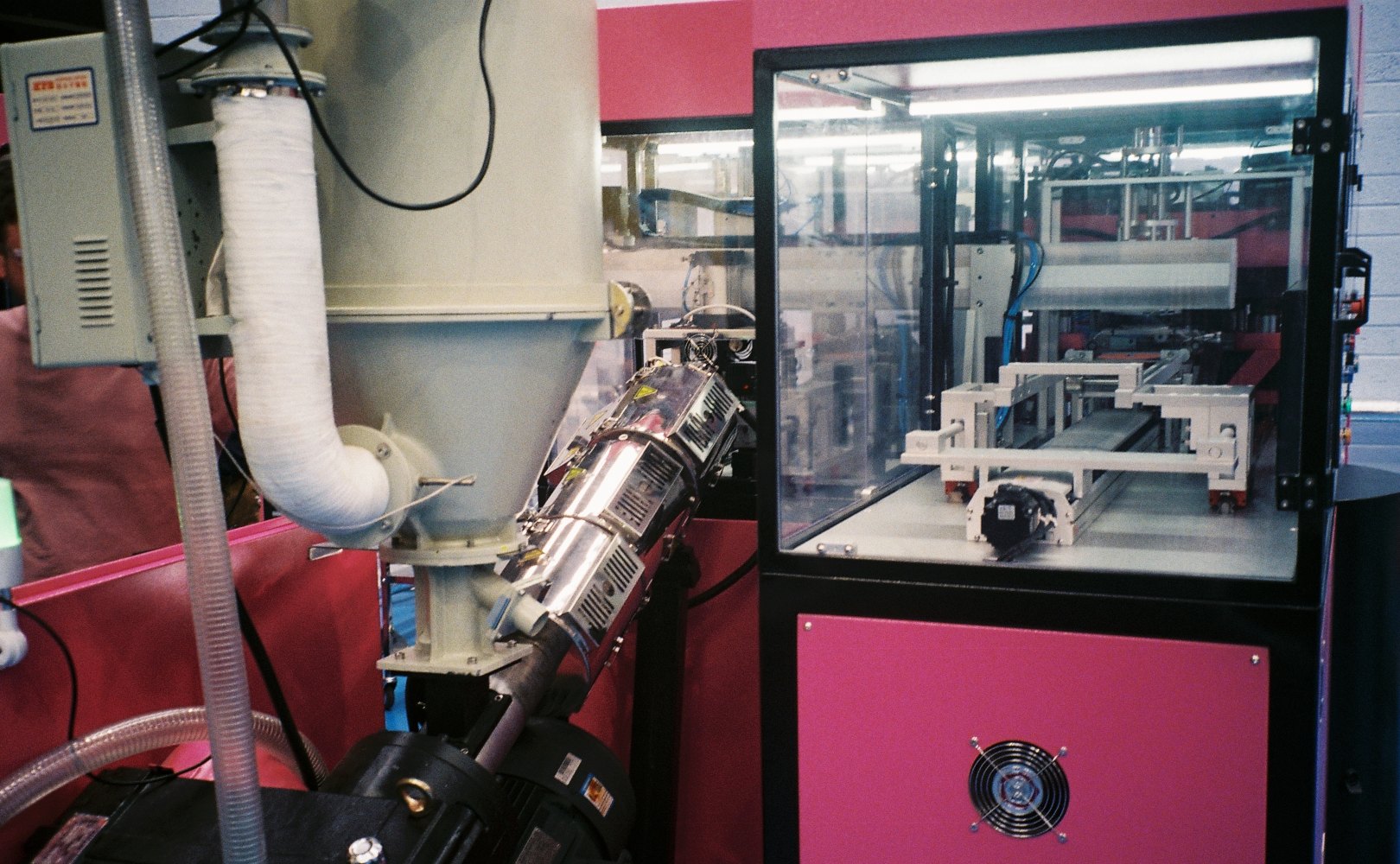 I soon find myself standing in the galvanics room, where the lacquers for various records undergo an electroforming process to create stampers, which are in turn used to create the unique grooves of each record. This requires the use of nickel, one of many raw materials specific to vinyl production which are getting increasingly expensive.
Discussing the state of play in more depth revealed a deeper desire to make the UK music industry stronger:
"Our aim is to price appropriately so that access to the market is achievable for all.

We give the same level of care and attention to all customers no matter what their order size is. Hopefully this will make sure we're here to stay as the world changes around us.

Some of the smaller artists and labels will grow as we do and increase their order size. We're here to be part of it so hopefully it's a long term thing."
Indeed, I have seen first hand how larger plants have been upping their minimum pressing quantity over the past couple of years, owing to the vast number of orders coming in. Why take more orders, when you can take fewer but larger orders, leave the machines running for longer, lower your labour costs and make as much money?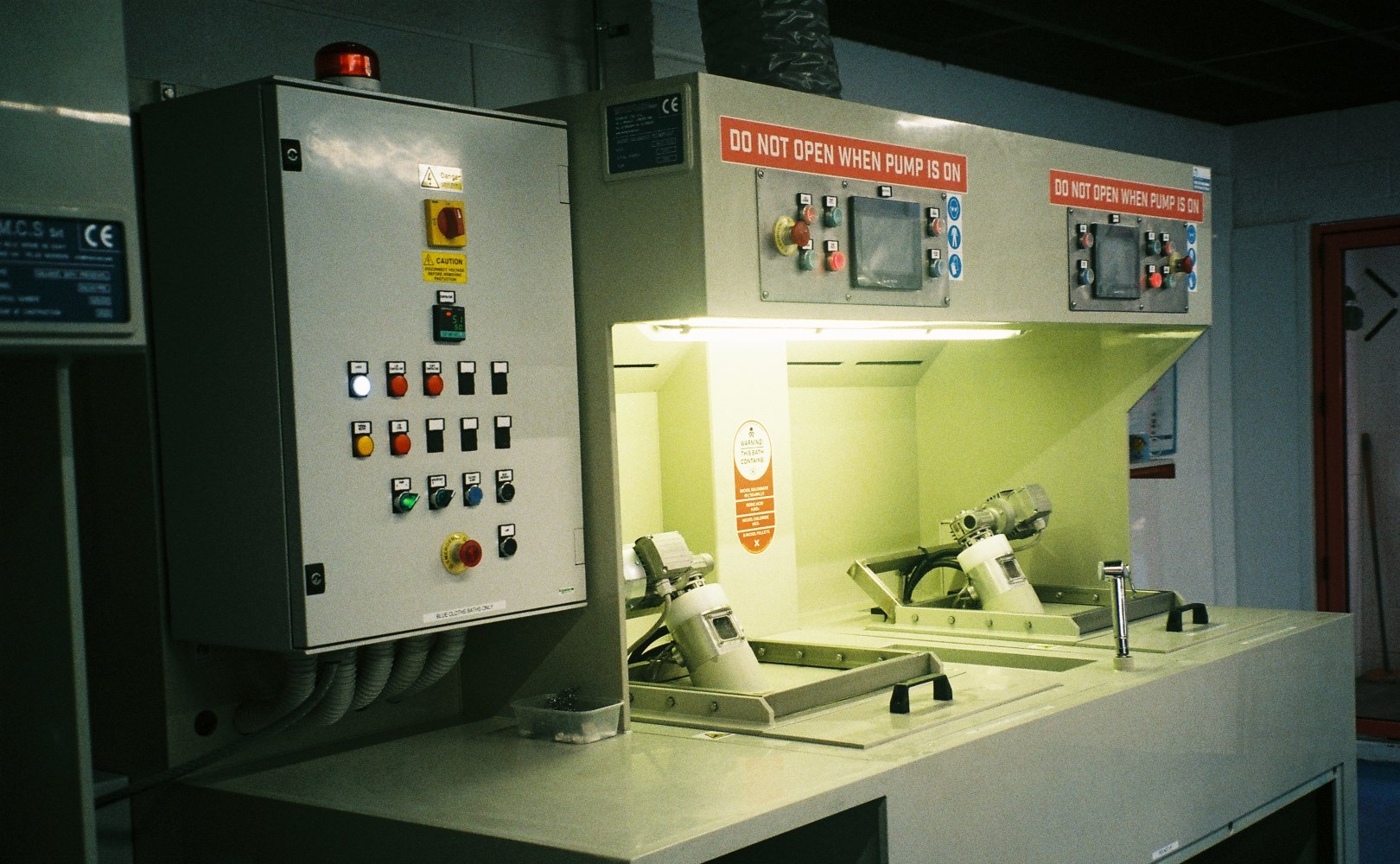 The short-sightedness of this approach has put further has priced out smaller, newer and more underground artists, so Press On's commitment to offering an equal service and quality to orders as low as 100 copies creates an opportunity you don't get with other major plants in Europe.
There is no doubt the independent side of the industry has faced the greatest challenge out of the supply chain issues, so it's encouraging to hear Press On's positive attitude towards supporting more grassroots and locally-oriented projects, one tied into a wider ethos which celebrates diversity in music and upholds the importance of community:
"We made sure we spread the word here first as we were setting up the plant. We spoke to as many local labels, venues and artists as possible and we have a good relationship with the independent record shops.

The first band off the press was a local band Komparrison and people have seen them grow in the scene. This was important to us as we wanted Press On to be accessible to all in the North East and beyond.

We also recently finished a run for Nel Unlit. Their album Ephemera was one of the best I've heard in ages. They are on the Butterfly Effect label who have more orders in."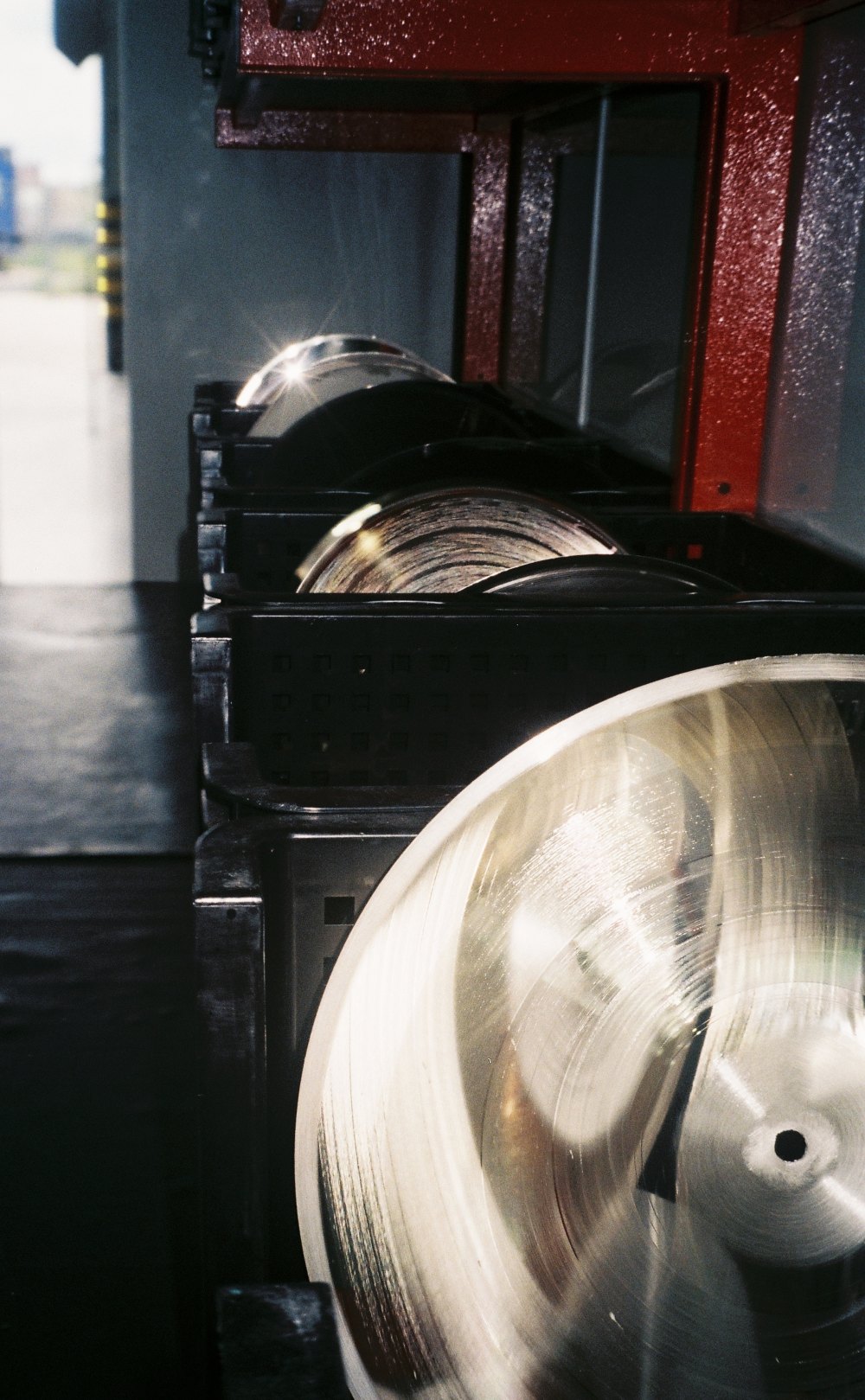 Indeed, fresh from a trip down to The Great Escape in Brighton, Danny emphasised the depth of talent and wide array of genres and styles the scene in Teesside has to offer. Not only do they want to nurture this talent, but create a link between Teesside, the North, and then the wider UK scene through operating as middlemen and a hub for creativity.
"We aim to be a positive force in the North East scene and shine a light on the already amazing existing work going on out there… we just don't get the same attention possibly, because of our geographical location. Our aim is to help change that narrative."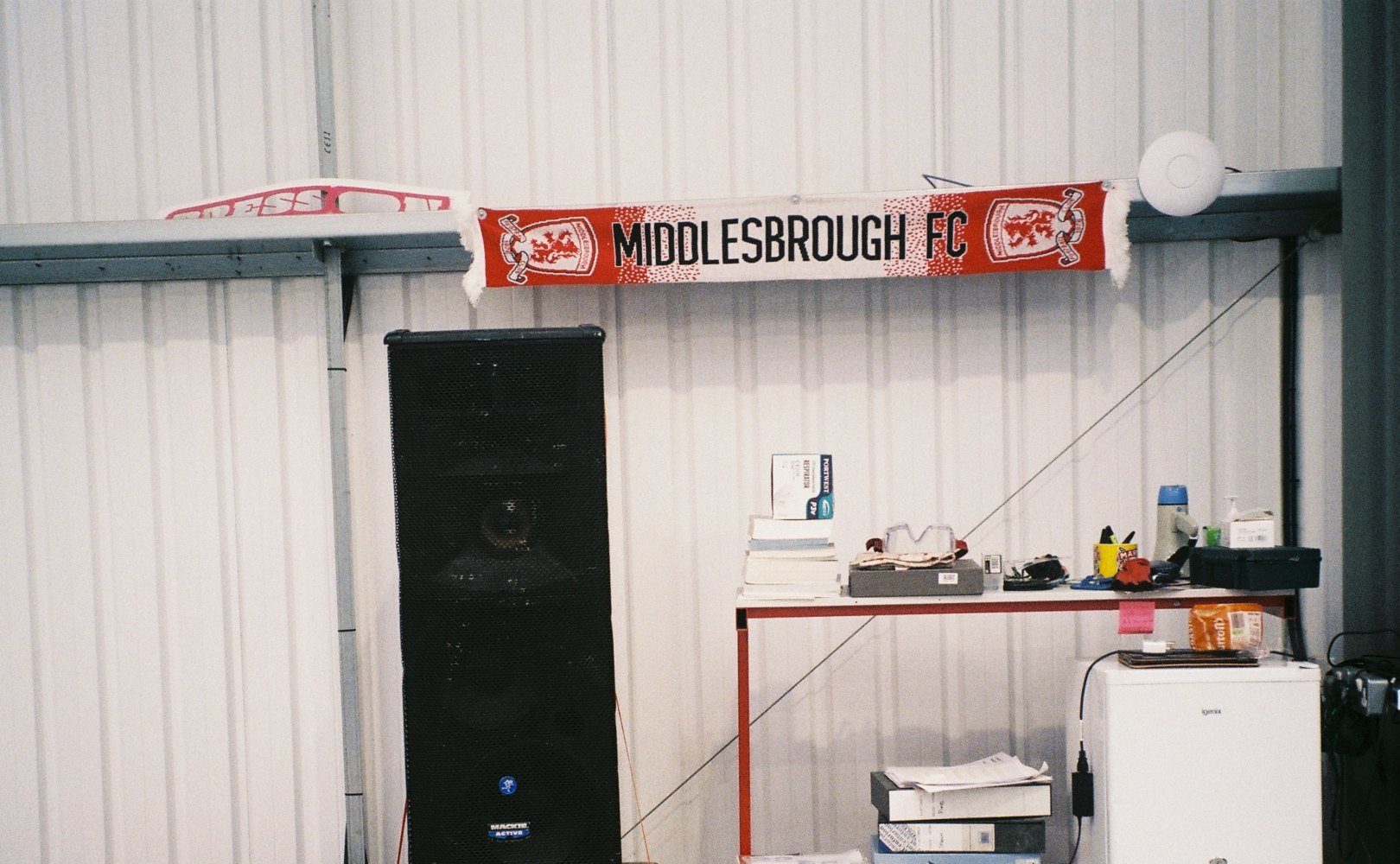 I now found myself in a concrete cavern upstairs, where plans to integrate a studio and cutting facilities are already underway, creating the opportunity for special sessions to be booked in 'live to lathe', turning a recording into a limited vinyl run in the space of a few days.
Finally, with sustainability coming to the fore in this industry like any other, I asked them what 'green' measures were being in place for their manufacturing.
"From the initial setup of the plant to the suppliers we use, the environmental impact of what we do is front and centre of our approach. We are only at the beginning of this journey but we're fortunate with our location as Middlesbrough is taking a national lead on Net Zero industries.

As well as using recycled materials and refining this process we will aim towards running the plant on green energies in the future. Up The Boro!"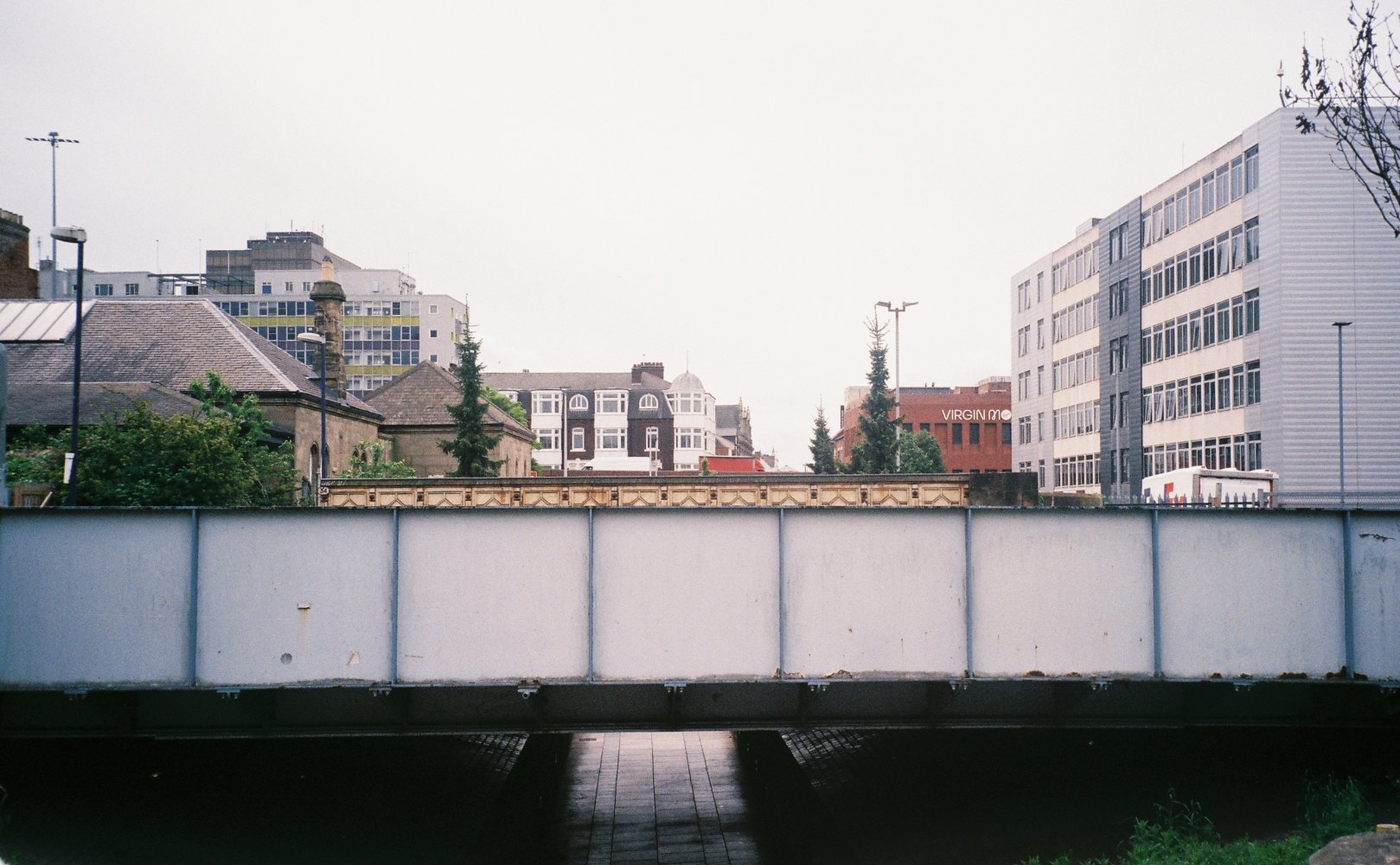 All in all, I was very impressed by the scale and ambition of the project, which can only be driven by the immense passion and dedication of the individuals working hard to establish and expand Press On. I wish them every success for what could become an important new player in the UK vinyl market.