Waterworks Do An Impressive Lineup Justice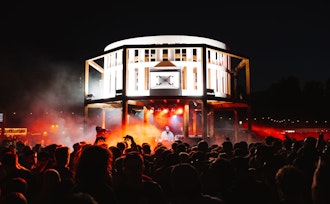 September sun, seamless organisation and celestial sounds, Waterworks Festival was the cherry on top of Summer 2022.
Produced by the creative teams behind Percolate and Team Love, held at Gunnersbury Park, the day festival celebrated the best of electronic music across seven uniquely designed stages.
With a sophisticated sound system, Waterworks did their impressive lineup justice, empowering DJs with space to send waves of euphoria through the crowd.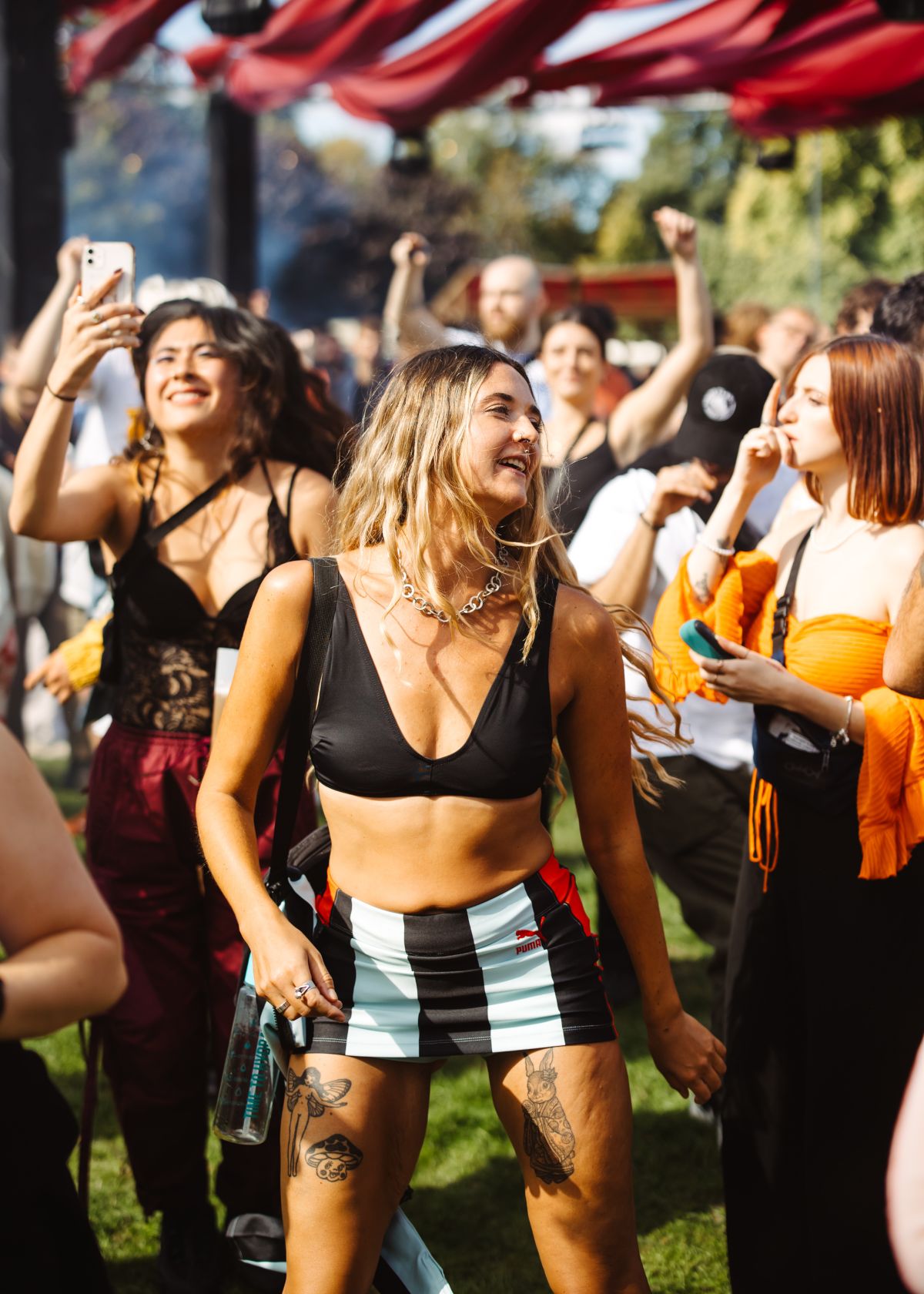 After complaining about the expedition to Acton from East London, we begrudgingly embarked on the journey which, to our surprise, was nowhere near as bad as expected (thank you TFL), we're even considering heading to Gunnersbury Park again due to its enormous stretch of green beauty.
Arriving at the peak entry-time did us the disservice of a fairly weighty queue but friendly staff and good company helped the time pass by quickly. Upon entry our moods were lifted at the sight of copious bars and some of London's top street food offerings — shoutout to Dom's Subs, our personal favourite.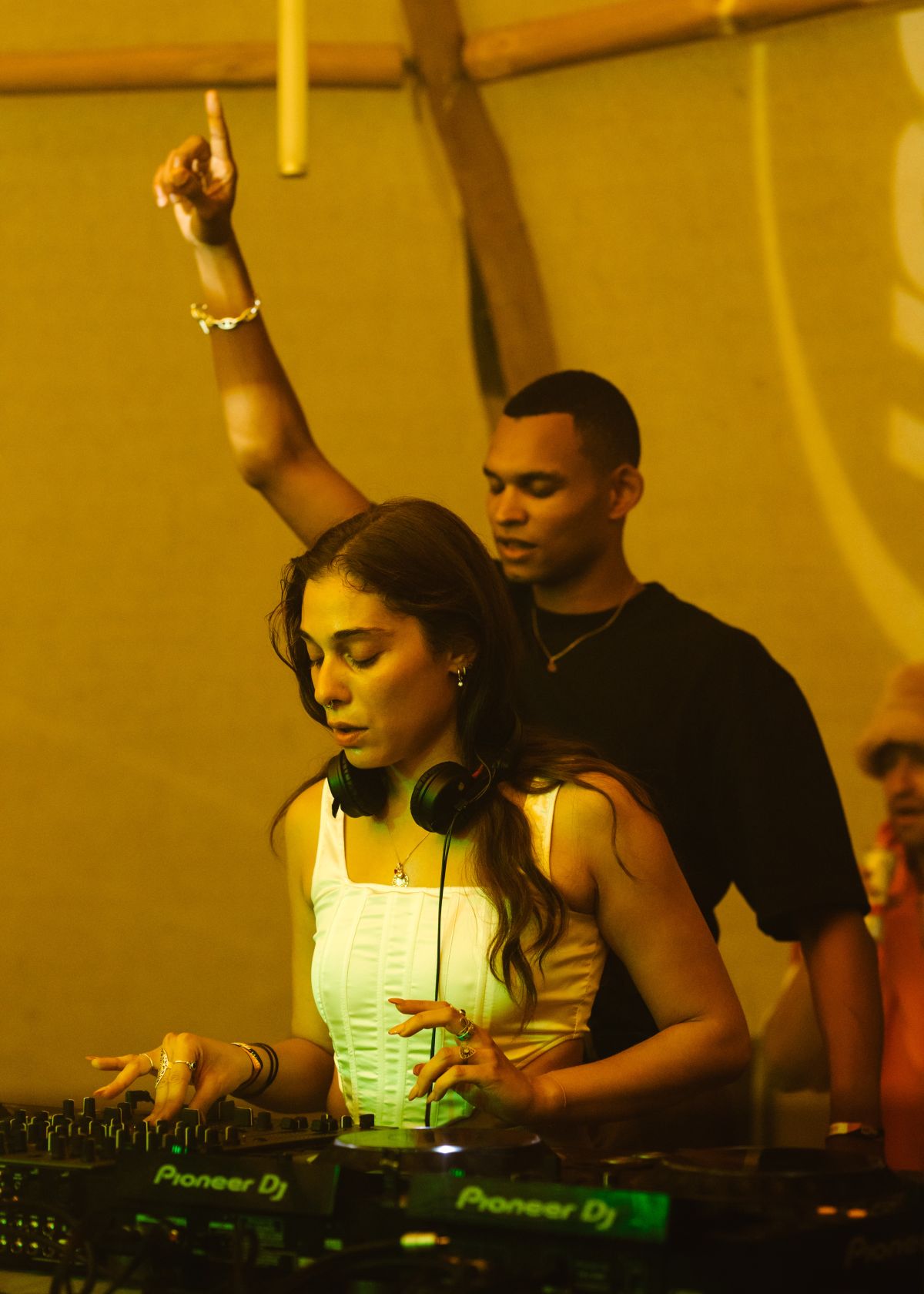 To start the day we headed to the Orbit stage for a hedonistic back-to-back between Josh Caffe and Hannah Holland, who paired flirtatious vocals with roaring Chicago house. Their unrivalled energy set our spirits soaring and gave us high expectations for the rest of the day.
Next we ventured to the Hi-Hat, an intimate tent where Bambounou and Gigi FM were blaring an iconic mix of Britney Spears' 'Piece of me' as we moved into a sea of exuberant dancers.
After a long summer of partying, London was showing no sign of fatigue as festival goers punctured the air with their fists, lively as ever for a day of music. Despite this, we were grateful for the small parameters of the festival and easy navigation — moving between stages only required a short stroll, perfect for the lazy ravers and that one friend who always wanders off.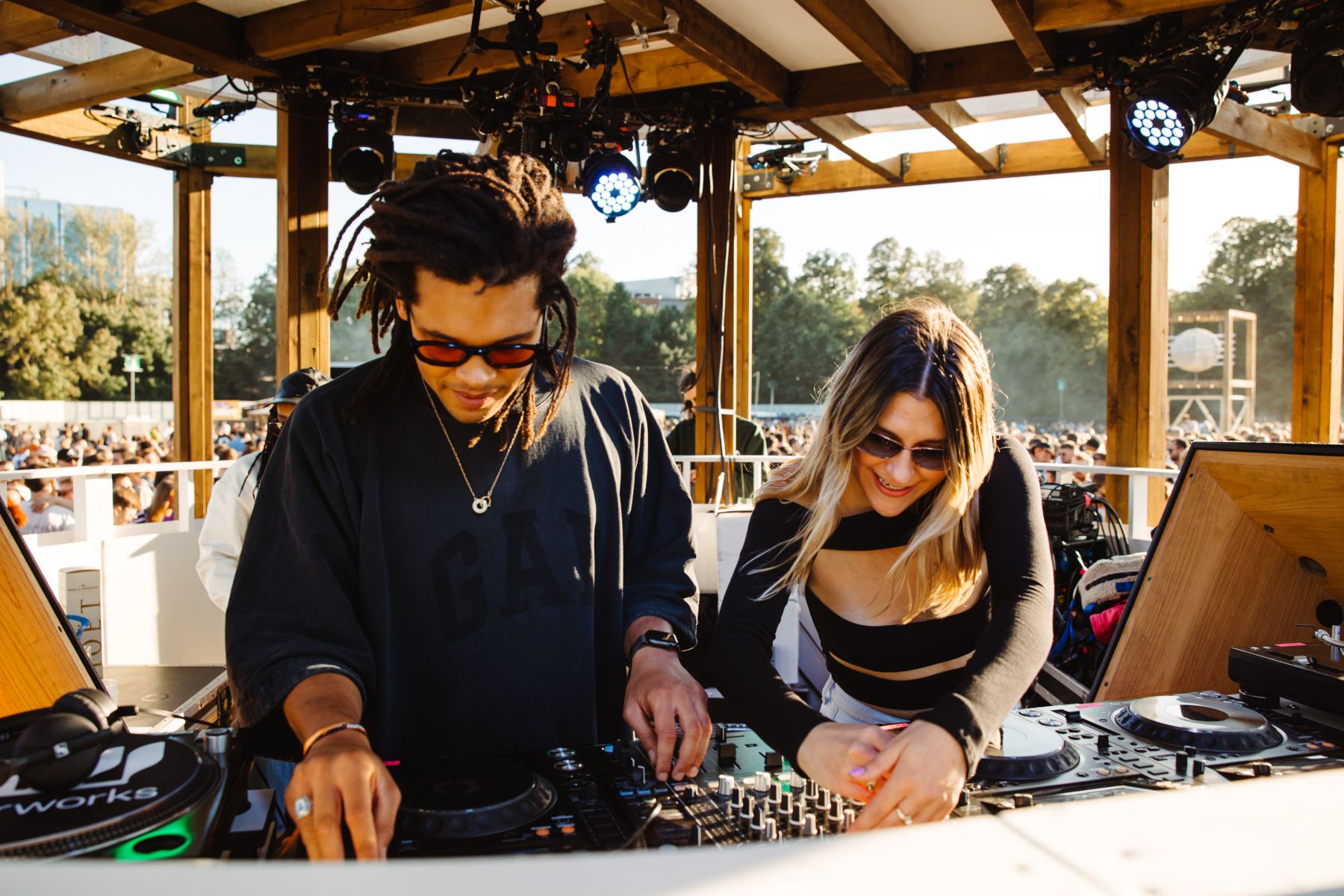 At the centre of Waterworks was the Water Tower, a monumental structure which somewhat resembled a space-ship, raised from the ground on stilts with surround-sound speakers focused down to the crowd.
It was here we beheld Bradley Zero and Moxie (this festival's kink is b2bs) reflecting the warm weather with an eclectic mix of rhythmic beats. If I had to award any of the day's sets with being perfectly in-tune to their surroundings it would be theirs. Together, the two London-based DJs finessed Waterworks as the sun seeped through bodies vibrating with the tempo.
Next it was time to stray between the trees to the Siren, which was hosted by Resident Advisor and boasted an overactive smoke machine. This was definitely the day's most scenic stage with a mystical feel lingering in the air, paired nicely with a punchy lineup of talent. Kessler was on stage during our endeavour and didn't disappoint as he threw out choppy tracks with a heavy bass that brought many a gun-finger to the surface.
Our one regret of the day is not experiencing the full throttle of the Pressure, a stage which appeared more like an open-air club in the dark, with spectacular lights bouncing over the crowd.
Our excuses range from being spoiled for choice with the lineup, to not wanting to be one of those people who timetable their whole day at a festival. We also did have a wander past during the day and didn't feel the speakers at this stage stood up against the rest. If the sound system at Orbit and Water Tower could pulsate our eardrums, why couldn't Pressure's?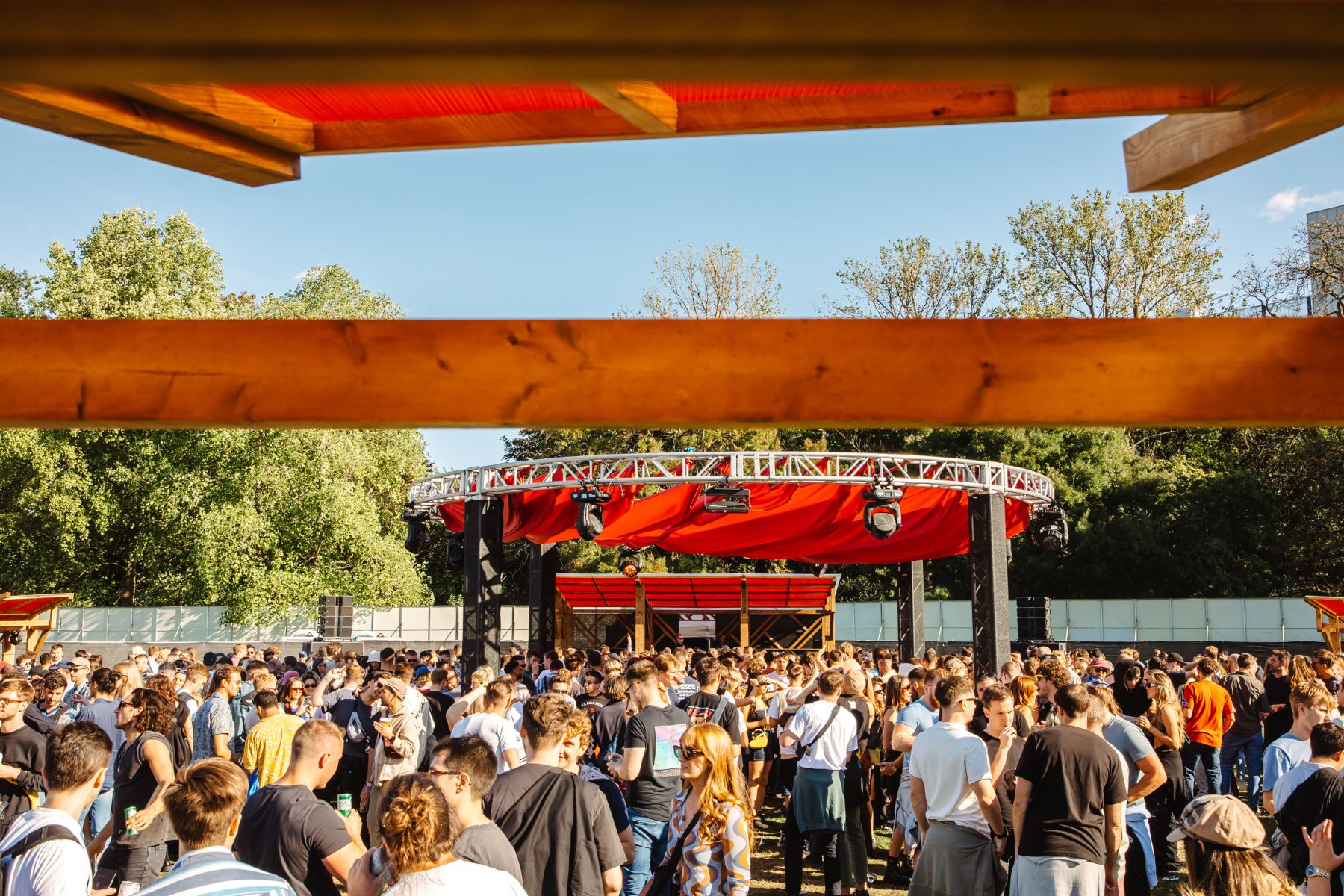 As the sun set on the day we escaped into Waterworks by night with the illustrious Palms Trax and a lovely stranger who adorned me with his lobster hat. Bemused at my new headgear, I bobbed along to an eclectic mix of disco spiced techno and classic synthy vocals. Palms Trax has a distinctive sound that never fails to get the crowd moving, both to classic anthems and unknown tracks that you can't help but shazam (despite it being my no.1 ick on the dancefloor).
By this point of the night Waterworks felt truly alive, there's something so freeing about dancing in the dark at an open air party and the energy of everyone there was unmatched.
Finally we get to the 'pièce de résistance' of Waterworks, my highlight of the day and headliner of the Orbit stage — Job Jobse. Arguably I'm biassed, this is a DJ who I wouldn't miss at any event for love or money because his ability to match a moment with the music is incomparable. Unafraid to leap into any genre of music and accustomed to a huge variety of sounds, he's a shapeshifter of the music scene that always gets it right, on time.
The 2.5hr set gave Job plenty of time to rev up the engine, before closing the festival on a high that would carry us back to East London in a dreamlike state.
True to his signature style of being totally unexpected, Job Jobse had the crowd bouncing to happy hardcore type tracks with a euro-pop, 00's rave vibe — a nostalgic dream of Butlins circa 2002 (apologies to any Centre Parcs kids who don't get this reference).
Climaxing with the legendary piano keys of 'Far Out' by Sonz Of A Loop Da Loop Era, the fast tempo and electric potency of his set summed up what a fantastic festival Waterworks is for dance music lovers, dignified in style and expertly curated.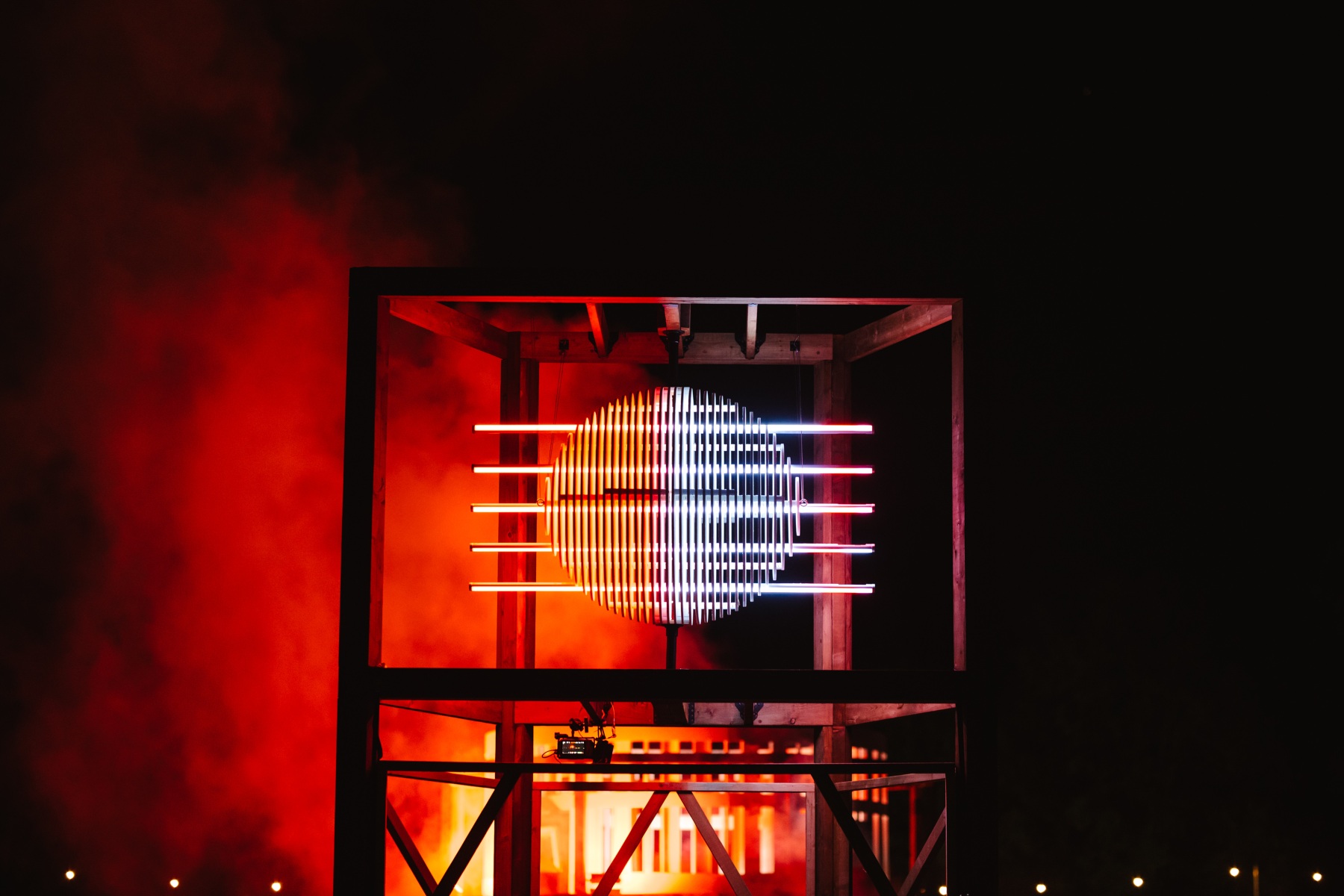 With a return on the cards for 2023, we suggest you bookmark this one for next Summer's calendar and turn on the Waterworks yourself.