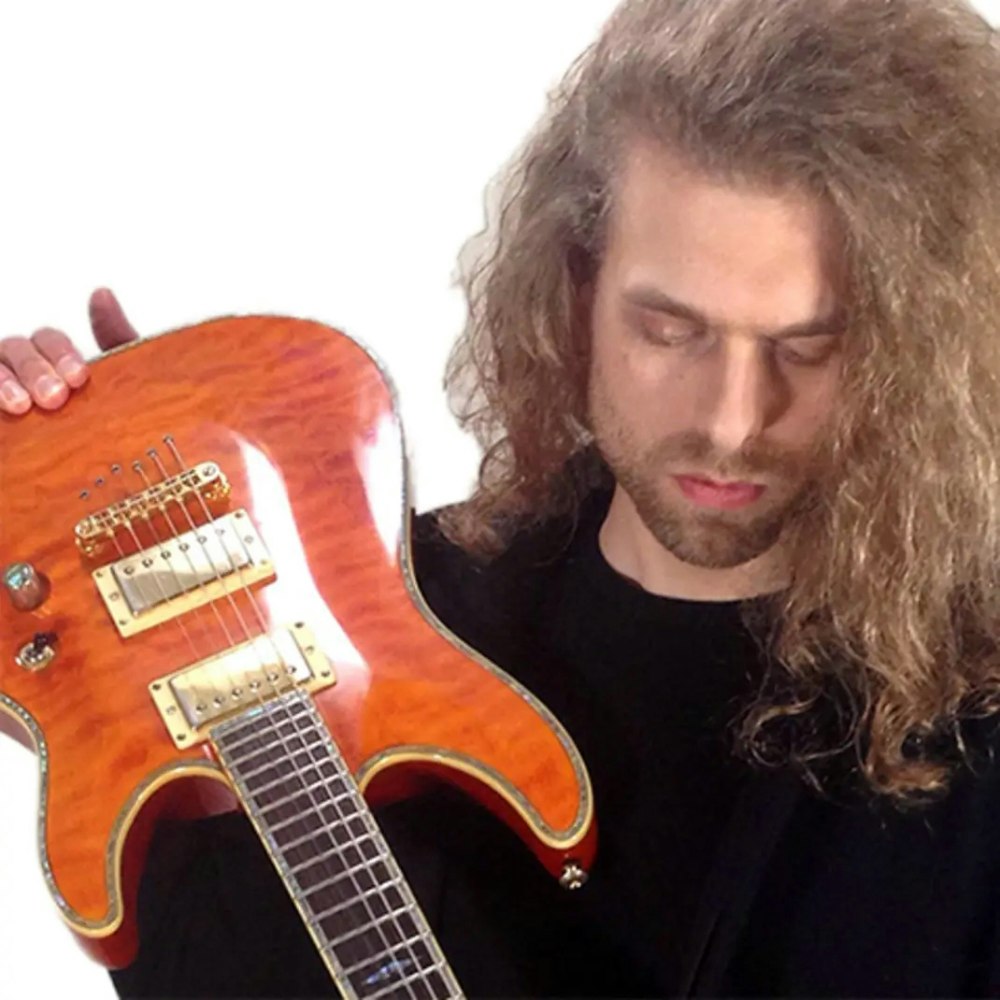 GUITAR
ABOUT THE TEACHER
Mike is a professional guitar tutor based in Leeds, UK. He has a vast amount of experience teaching students of all ages and abilities since 2005. Mike's surge in popularity led to him building a music agency called 'MJP Music Tuition' that serves other music tutors and students throughout the UK. Mike also fronts the metal band 'ALL I LIVE FOR', the function band 'The Definitives' and plays piano in 'Fading Halos'.
HOURLY RATE: £35
TEACHING: Online & In-person
PREFERRED LOCATIONS: Pirate Leeds, Pirate Bradford
LEVELS: All Levels
TEACHING SINCE: 2005
DBS CERTIFIED: Yes
LANGUAGES: English
OTHER LINKS: MJP Guitar Tuition | Band Official
ABOUT THE LESSON
I like to use positive encouragement to support your progress as a student. Lessons are focused on your musical interests and desires, while incorporating relevant and invaluable knowledge of guitar playing. I teach in a clear and inspiring way and will encourage you to push the limits of your boundaries. Once you can see measurable results, your confidence and self belief will increase dramatically. I have seen this happen with many of my students and it pleases me to know that I am exceeding their expectations.

If interested in taking guitar grades, then I can guide you through the materials and requirements and make the learning process as easy as possible for you so as to save your time. I will augment your tuition with extra materials in line with your current grade. Students that have entered into exams with my tuition have all come out with at least a merit or distinction.

I have written and recorded many graded songs in alignment with the Rockschool criteria, and thus have a deeper understanding of what's required at each level.
TESTIMONIALS
"The lessons have been tailored to my needs and Mike has the expertise to identify what I need to work on most in order to progress. In addition to that he also provides me with all the PDFs of scales and tabs of any song or exercise that I'm learning. At the end of every lesson he makes sure that I know exactly what to practice. Mike is a great teacher and there has been a big improvement in my playing since I started having lessons with him. I would highly recommend him to anyone!"
"Hi, my name is Paul, 68 years old. I have owned a guitar for about 7 years; in that time I have only managed to play songs fingering one note at a time having never been able to master any chords. At the beginning of this year I booked a 12 week course with Mike and by the end of the 12 weeks I could play around ten chords and play songs finger picking style combined with the chords I had learnt. I found Mike to be an extremely skilled guitarist with a great knowledge and understanding of music, he is very friendly and full of encouragement. Mike structured the course around my musical interest and paced it to suit my ability. I can highly recommend Mike to anyone wanting to learn to play the guitar."
Paul Stancliff, Current student
"As a student of Mike Pearson for some time now, I can highly recommend his relaxed yet extremely professional tuition. His teaching of the guitar is both enjoyable and also highly informative. His sessions can be as in depth or as basic as you wish them to be. His extensive knowledge of both the guitar and music in general is outstanding."
Mark Ward, Current student
"I have received excellent guitar tuition from Mike since I started 6 months ago. I would recommend Mike to anyone who is looking to start learning guitar like I was, as both his patience and guidance has helped me progress more rapidly than I had expected."
Peter Bainbridge, Current student
"Mike is a very able teacher; he has great patience and is able to adapt effortlessly to the needs of his students without losing any of his enthusiasm for the instrument or for the effort and achievement of the student. He has a very practical approach which ensures that the student learns both what they want and what they need to learn."
YOUR TEACHER'S SOUND
Listen to Mike to decide if their private music lessons are the right fit for you.
Our music tutors are professional artists themselves. Listen to their music and find a mentor whose sound and style resonate with you for the best possible learning experience.
Plus, teachers in your desired musical field can provide valuable insights and tips for launching or advancing your own music career. Hit play.
---
Please note: Pirate Certified Trainers and Pirate Certified Training Centers are private entities or enterprises and neither employees nor agents of Pirate Ltd. They are not administered by Pirate Ltd. The trainers and centers are solely responsible for their own course offerings and curricula. Pirate takes no responsibility or liability for the actions of the trainers or centers.
Click here to view the full 'PIRATE Teachers' Disclaimers.