Find experienced drum teachers near you. Take on formal grades or learn to play in bands with drum tuition tailored to your goals. Choose to focus on a particular genre or use your drum lessons to find your sound, with tutors specialising in jazz, ska, pop and rock. Drum lessons are available for beginners, intermediate and advanced artists of all ages.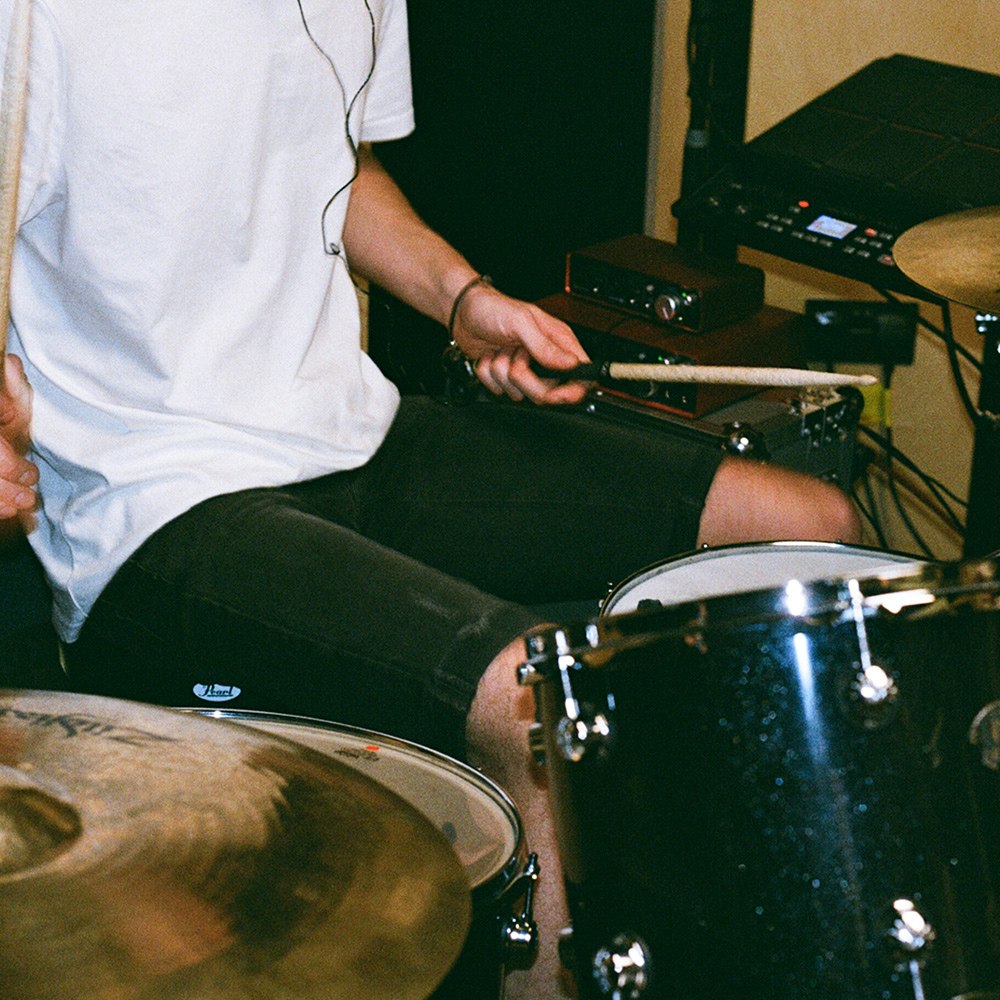 LEARN TO PLAY DRUMS ONLINE
No drum teachers in your area? Learn drums online with our expert tutors and build global connections. Online drum lessons offer flexibility while still providing detailed instruction across a diverse range of teaching styles.
Most of our drum tutors offer in-person, online and hybrid lesson structures. Enquire directly with a drum teacher of your choice to embrace the convenience of online learning and start improving your skills, from wherever you are.
HOW TO BOOK A DRUM LESSON
Drum lessons are booked directly with your chosen drum tutor. To book a lesson, click the provided link and complete the form. We will send an enquiry on your behalf, and the teacher will get in touch to finalise the booking and discuss lesson details.
CAN I LEARN TO PLAY THE DRUMS ONLINE?
We have a diverse group of drum teachers who offer both online and in-person drum lessons. Many of our teachers also provide hybrid options to accommodate different learning preferences. To find the right fit for you, explore our teachers' profiles and enquire with them directly about online drum lessons.
HOW MUCH DO DRUM TEACHERS CHARGE?
Our tutors set their own hourly rates which will vary. Additionally, many of our teachers offer promotions and discounts for bulk lesson packages. Pricing details can be found on each teacher's profile. We recommend exploring different teachers and their offerings to find the best fit for your budget and learning goals.
WHAT EQUIPMENT DO I NEED TO LEARN DRUMS?
If you're taking in-person lessons at one of our drum rooms, all the necessary equipment will be provided for you. However, if you're practising at home or learning drums online, you might want to consider investing in some drum equipment.
Check with your drum teacher before making any purchases to ensure you get the right equipment for your skill level and musical goals. They can provide guidance and recommendations based on your specific needs.
HOW TO CHOOSE THE BEST DRUMS TEACHER?
Take the time to explore multiple options in your area to find the best fit for you. When choosing a drum teacher, consider their experience level, teaching style, price and how well they align with your learning preferences. Look for a teacher who can help you achieve your musical goals and cater to your skill level.
DECIDED AGAINST DRUM LESSONS?
Explore more music courses near you. Choose from dance classes, vocal coaching, guitar lessons, DJ courses and more at Pirate. Online music lessons are also available across all disciplines.
Find a music teacher below:
---
Please note: Pirate Certified Trainers and Pirate Certified Training Centers are private entities or enterprises and neither employees nor agents of Pirate Ltd. They are not administered by Pirate Ltd. The trainers and centers are solely responsible for their own course offerings and curricula. Pirate takes no responsibility or liability for the actions of the trainers or centers.
Click here to view the full 'PIRATE Teachers' Disclaimers.