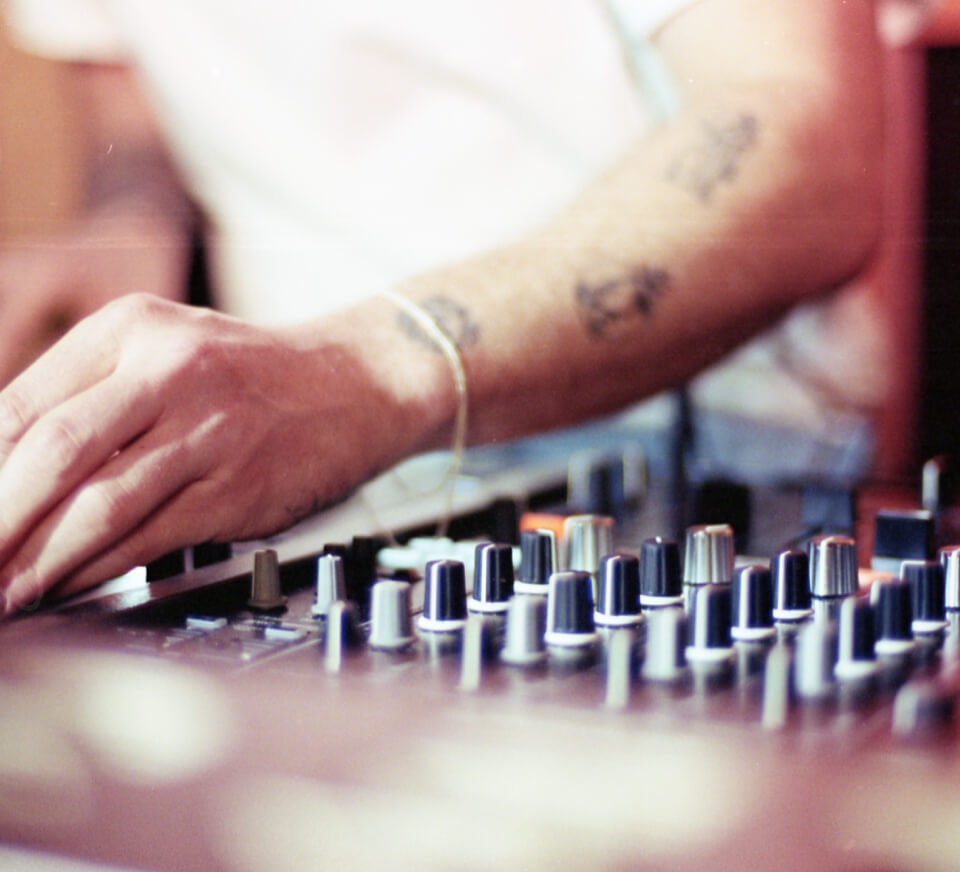 Hamburg music studios — your space to create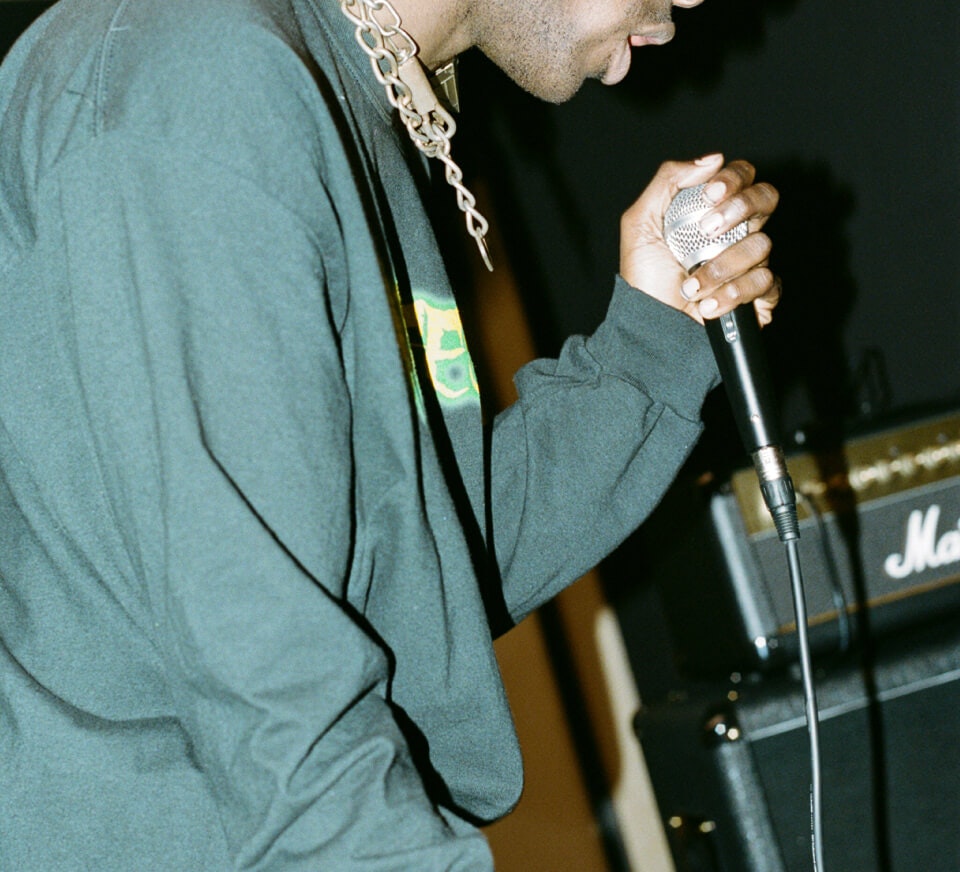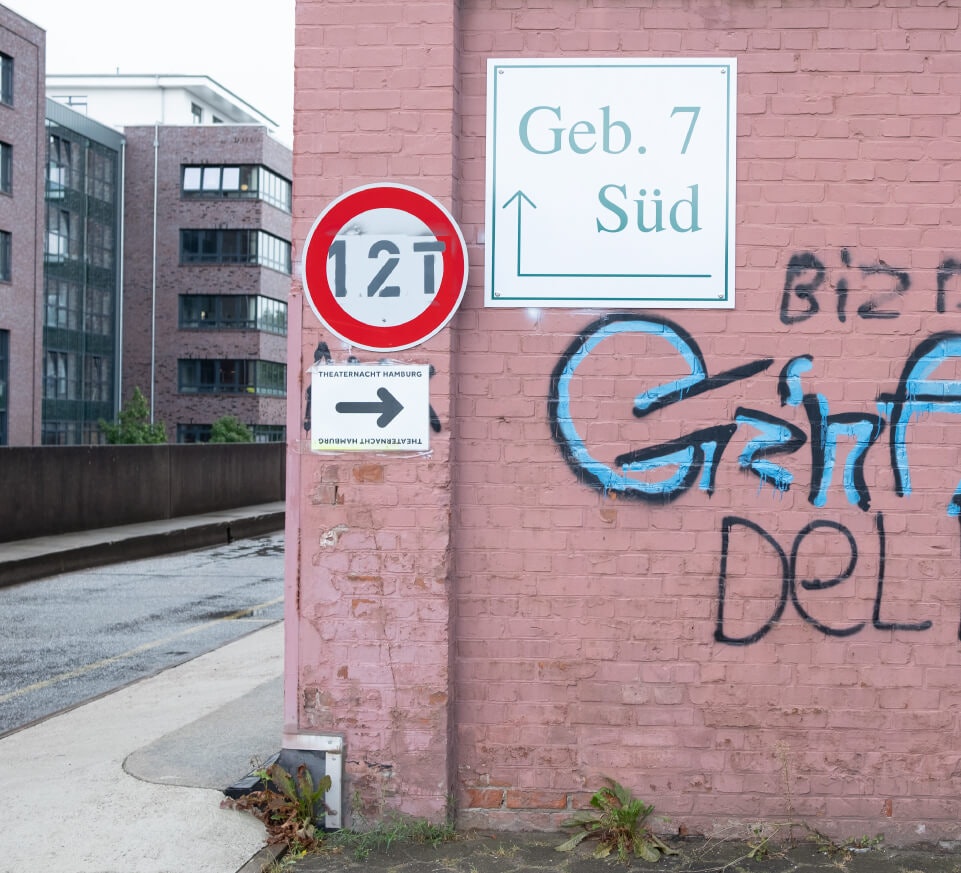 Bahnrenfeld music studios in the land of Der Dino
Europe's third-largest port, the second-largest city in Germany, and Hamburg's premier location for both performing arts and its longstanding football club. But ask any Hanseat what makes up the fabric of Bahrenfeld and you'll be given an infinite array of answers — such is the neighbourhood's universal appeal.
What do we think? Here are the spots we can't get enough of in the local area:
Froindlichst: living proof that plant power is revolutionising the way we eat. Grab a 'Schicken' Burger to go and never look back.
DRILLING: Go for the exquisite interior, stay for the größten pastries you'll probably ever see.
Altonaer Volkspark: charming, stroll-friendly outdoor space perfect for breathers in between rehearsals.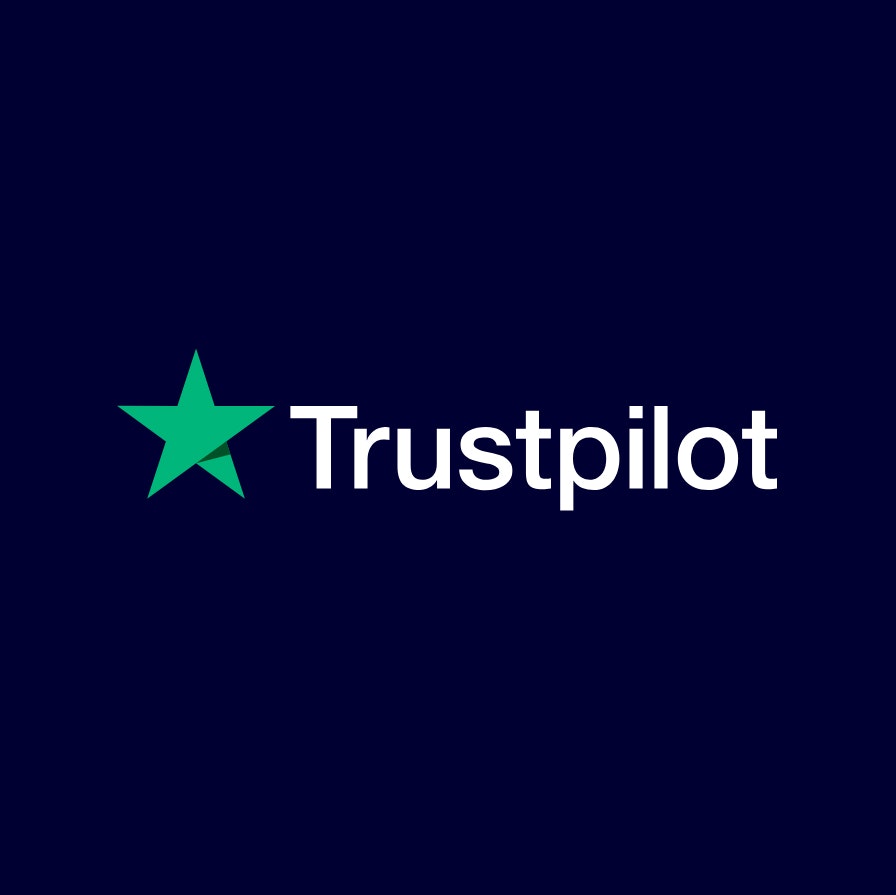 How did we do?
And we're off: our new global Trustpilot page is here.
To get things started, we're asking all Berlin and Hamburg Pirates to take a moment to leave a review. The good, the bad, and the ugly — we want to hear it. Your feedback will be read and noted to help improve your Pirate experience.
From the Community
"I love Pirate and everything they do to support new artists!"
"What Pirate is doing for bands at the grassroots level, it's absolutely fantastic!"
"DJs and producers - Pirate Studios is a game changer."
"Pirate provides affordable access to the same kit they can expect in most booths around the world"
"Through Pirate I got a chance to practice privately and at my own pace."
Frequently asked questions
The Hamburg Bahrenfeld edition of our FAQs has the top things you need to know about your session. Need more help? Hit up our support team via Live Chat or visit the knowledge hub.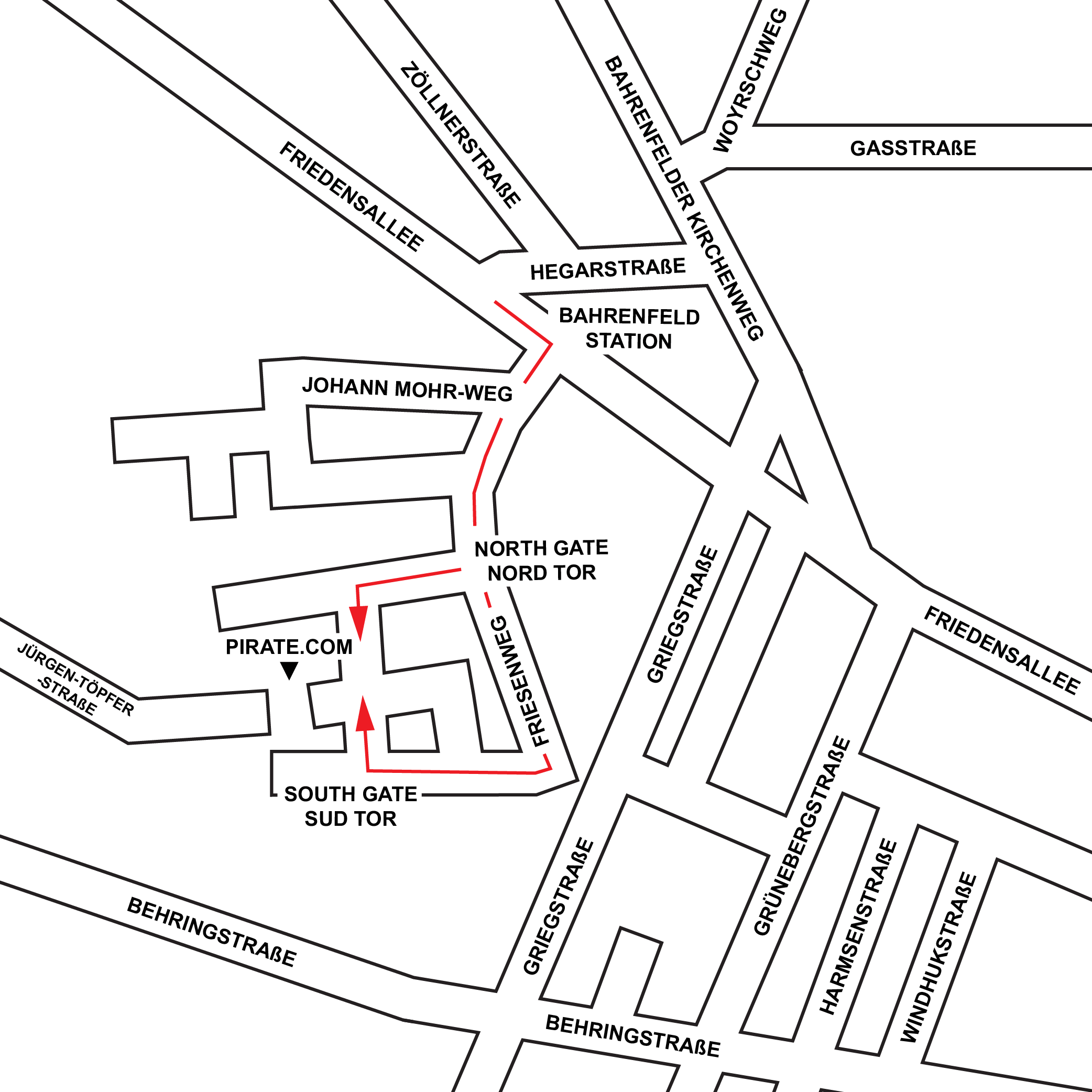 Studio Sitemap
On-site Facilities
Professional equipment
Spares available
24/7 pin code access
Free WiFi
W/C facilities
Kitchen area
Communal area
Acoustically-treated rooms
24/7 customer support
Custom temperature control
Self-service, pay by the hour
Rehearsal studios
DJ studios
Recording studios
Podcast studios
Free parking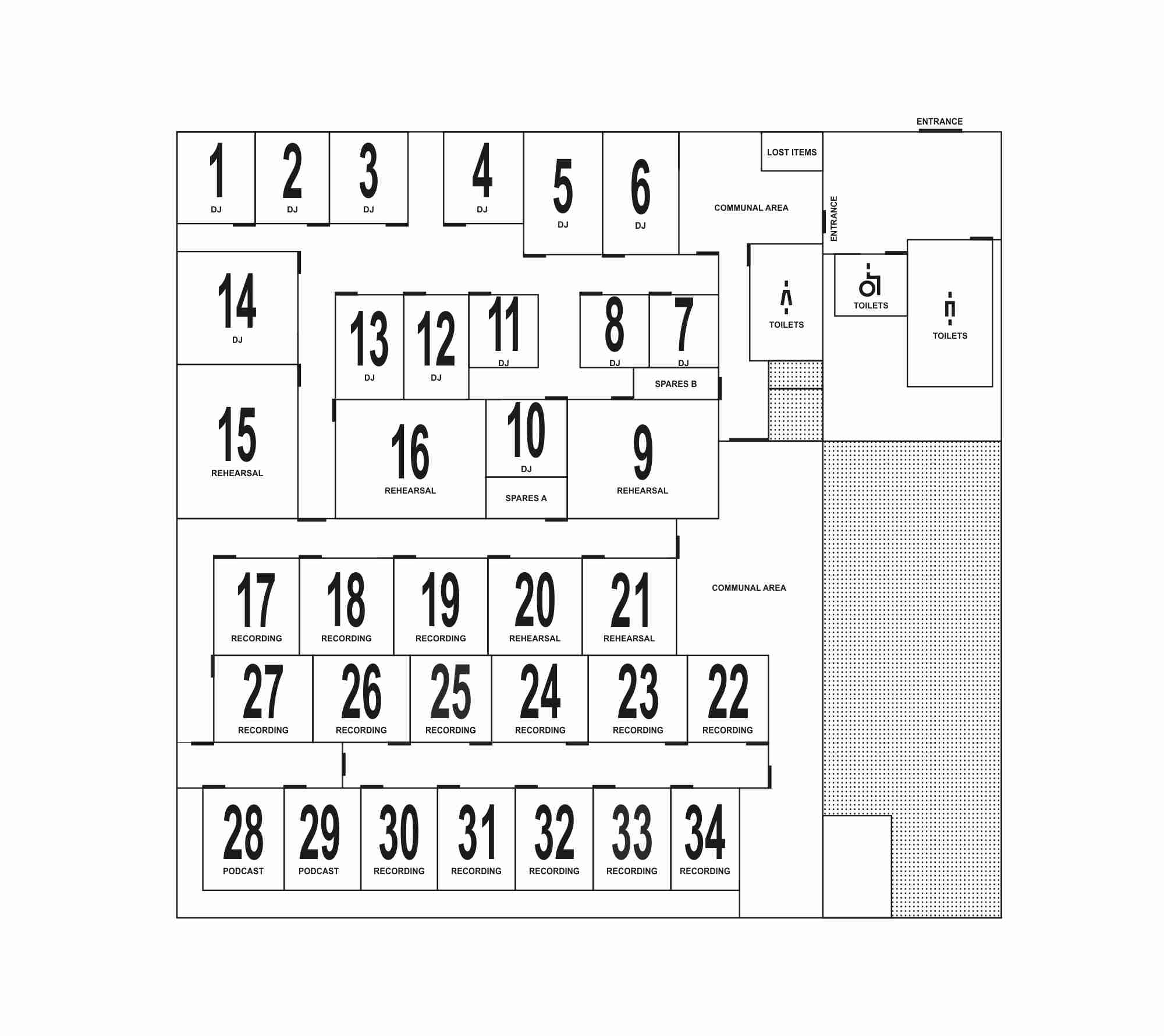 The Hamburg Bahrenfeld studios are WC-accessible via the ramp on the right-hand side of the main entrance on Griegstraße. Get directions via Google Maps.
Driving? We have 5 spaces directly in front of the building. Look out for the Pirate signs on the wall and ground.
Cycling? We have dedicated cycle storage, next to the parking spaces and around the entire building facade.
There are plenty of public transport services available, with the fully-accessible Bahrenfeld S-Bahn running routes S1 and S11 regularly, and buses 621, 37 and 283 stopping nearby.