Standard
Size:
1-4 people
Best For:
Solo and duo practice or bands on a budget
Amps (Bass & Guitar):
1 x Bass Amp Combo - Ashdown or Fender / 1x Guitar Amp Combo Marshall or Fender

Drums:
5 Piece Drum Kit - Pearl or Natal
*Cymbals not included
Mixer:
12 Channel Mixer with FX
Speakers:
2x Pioneer XPRS 10
Microphone:
Vocal Microphones + Stands
*Some studios have different but equivalent equipment
Standard+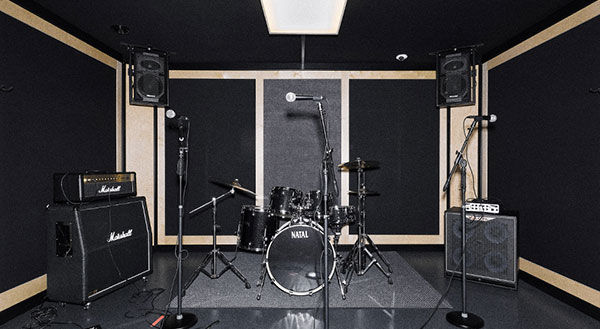 Size:
1-4 people
Best For:
4-piece bands

Amps (Bass & Guitar):
1 x Bass Head and Cab - Ashdown or Fender / 1 x Guitar Head and Cabs Marshall or Orange

Drums:
5 Piece Drum Kit - Pearl or Natal
*Cymbals not included
Mixer:
12 Channel Mixer with FX
Speakers:
2x Pioneer XPRS 10
Microphone:
Vocal Microphones + Stands
*Some studios have different but equivalent equipment
Pro
Size:
1-5 people
Best For:
Large groups or getting a stage feel before gigs
Amps (Bass & Guitar):
1 x Bass Head and Cab - Ashdown or Fender / 2 x Guitar Head and Cabs Orange, Marshall or Fender
Drums:
5 Piece Drum Kit - Pearl or Natal
*Cymbals included
Mixer:
12 Channel Mixer with FX
Speakers:
2x Pioneer XPRS 10
Microphone:
3x Vocal Microphones + Stands
*Some studios have different but equivalent equipment
WHAT YOU GET
Freedom of Choice: Explore 9 professional rehearsal studios in LA across 2 neighborhoods

Online Booking System: Book when creativity strikes with instant access 24/7

Affordable Hourly Rates: Rent a rehearsal space starting from $13.50 per hour
Discounts on Longer Bookings: Pay less per hour when booking longer sessions
Pro-Grade Equipment: Drum kit, microphones, amps and mixer provided
Comfort: Improve focus with air conditioning, customizable lighting and soundproofing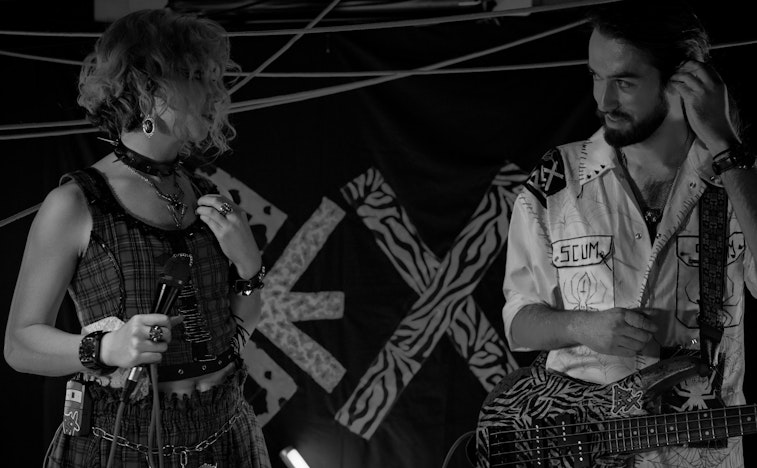 BANDS
Looking for a band rehearsal space? Home-grown talents and touring groups from every genre pass through Pirate LA to practice for shows, work on new music and jam. The next big thing is probably right next door.
DRUMMERS
Looking for a drum studio? Book our smaller, extra affordable studios for solo practice or drum lessons. Learn rudiments, teach a prodigy or let off steam — be as loud as you want at a drum rehearsal space near you.
VOCALISTS
Looking for dedicated vocal practice space? Join a ready-formed community of rappers and singers at Pirate Silver Lake in the Eastside or at Pirate West Adams in South Central. Ideal for focus time or collaborating.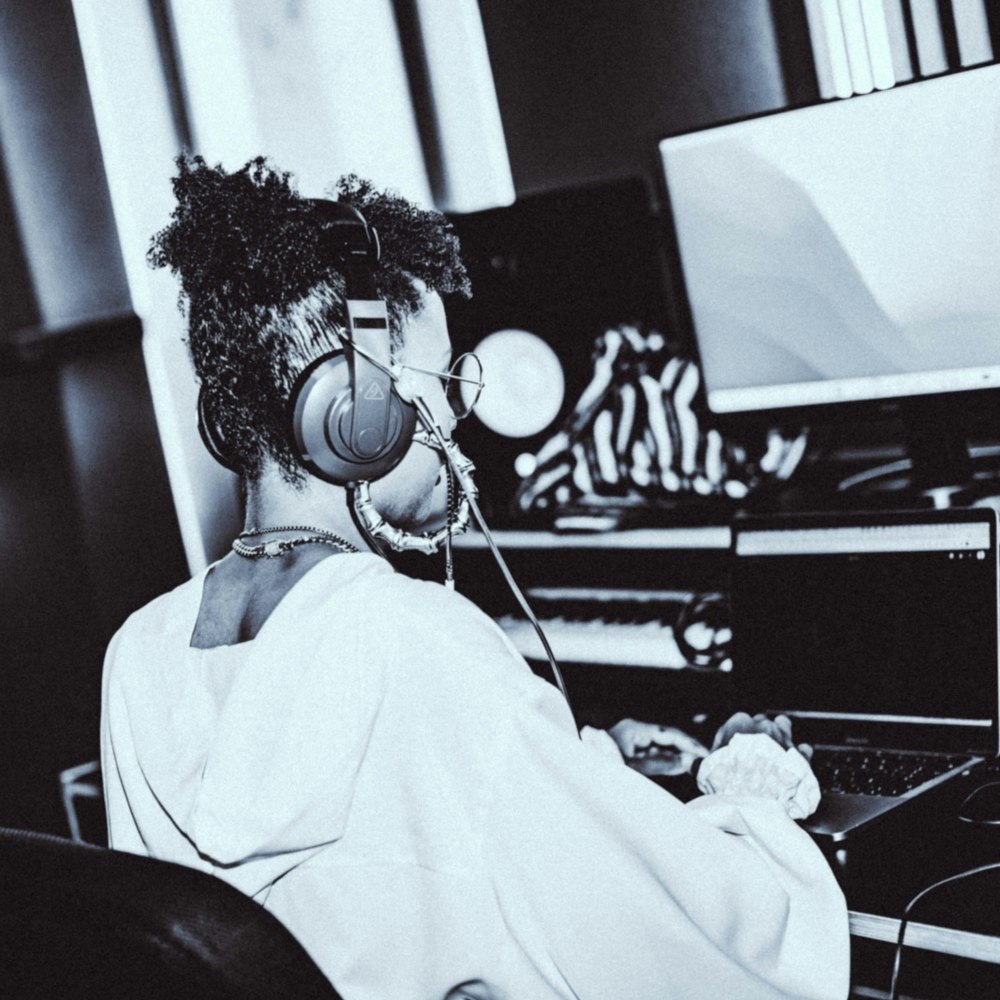 ADA COMPLIANT STUDIOS
Studio 24 at West Adams and Studio 28 at Silver Lake have been specifically-designed for accessible use. Book now and enjoy first-class DJ practice equipment with additional features, including:
Wide access to the DJ desk
15-degree angled equipment
Flat surfaces on either side
Knee clearance for comfortable chair positioning
Power sockets at front of desk
REVIEWS
The whole process was so easy. The studio was amazing. All the gadgets that I needed was available to me. The location was great. Overall my whole experience was amazing.
Have used Pirate in Los Angeles, Silverlake several times to track vocals. A brilliant concept and well executed. Very secure parking and facilities
Great facility, have been here for band rehearsal and podcast recording. Gear is top notch and has always worked perfectly.
What is the price for a rehearsal studio in Los Angeles? 
Our commitment is to provide budget-friendly options for rehearsal space in Los Angeles, ensuring musicians of all levels can access high-quality studios. For this reason, we offer discounted rates at off-peak times and smaller, extra affordable practice rooms for solo artists and duos.
The price of a rehearsal studio in Los Angeles starts at $13.50 per hour:
Standard: $13.50 per hour (off-peak), $20.00 per hour (peak)
Standard+: $15.50 per hour (off-peak), $22.00 per hour (peak)
Pro: $20.50 per hour (off-peak), $28.00 per hour (peak)
What is the difference between Standard, Standard+ and Pro rehearsal studios?
Pirate features three rehearsal spaces tailored for solo artists, duos and both small and large groups:
Standard: Ideal for solo or duo practices and budget-conscious bands. It accommodates up to 4 individuals, maximum.
Standard+: Perfect for consistent practice with a 4-piece band. It offers ample room for comfortable rehearsals.
Pro: Suited for larger bands or groups seeking more space. Pro studios provide extra comfort, with a sofa for extended sessions and a stage-like feel to practice for gigs.
How many rehearsal studios does Pirate have in Los Angeles? 
Pirate operates a total of 9 private rehearsal studios in Los Angeles, with 3 band rehearsal spaces in West Adams and 6 in Silver Lake.
Which is the best studio for drummers? 
For solo practices, lessons or teaching, our Standard rehearsal studios are perfect drum practice rooms. These smaller spaces are cost-effective options for solo artists, instrumentalists and bands on a budget, comfortably accommodating 1, 2 or 3 individuals.
Which is the best studio for bands? 
For a 4-piece band, Standard+ is your top choice. Standard serves smaller bands on a budget, while Pro is perfect for larger groups.
Which is the best studio for rappers?
Many rappers and vocalists prefer our Standard rehearsal studios. However, if you're practicing with a DJ, our DJ studios might be a better fit as they include decks and a microphone.
Can you rent a music rehearsal room for a week or a month? 
Pirate offers hourly rental options only. We do not provide long-term studio rentals, focusing on providing flexible solutions for your rehearsal needs.