Inside Your Rehearsal Studio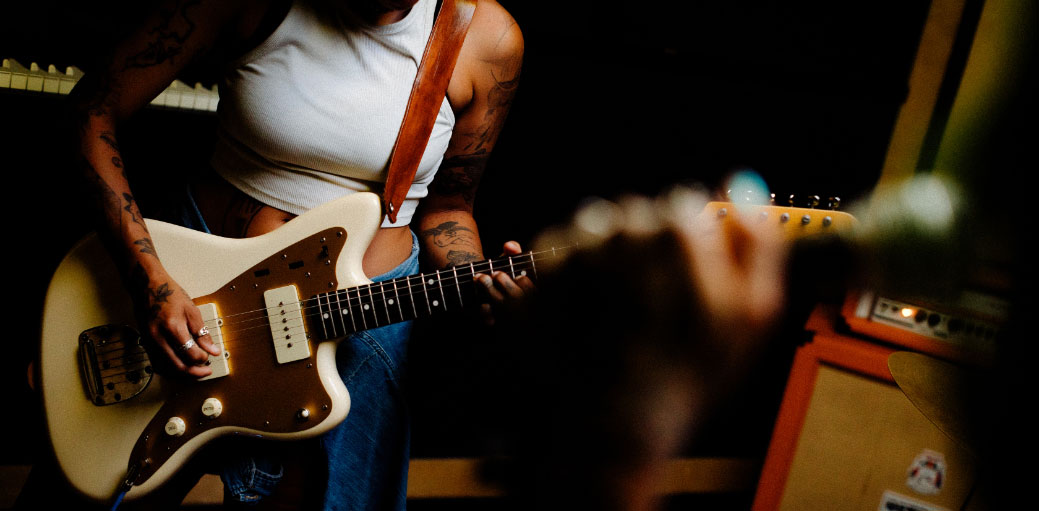 Whether you're a solo project or a band, there's a space for you in our specialist music rehearsal spaces. Our studios come with guitar and bass amps, drum kits, mics, mixers and speakers — everything you need for a regular weekly practice or a one-off to get the band back together.
Rehearsal Studio Types *
* Some studios may have different but equivalent equipment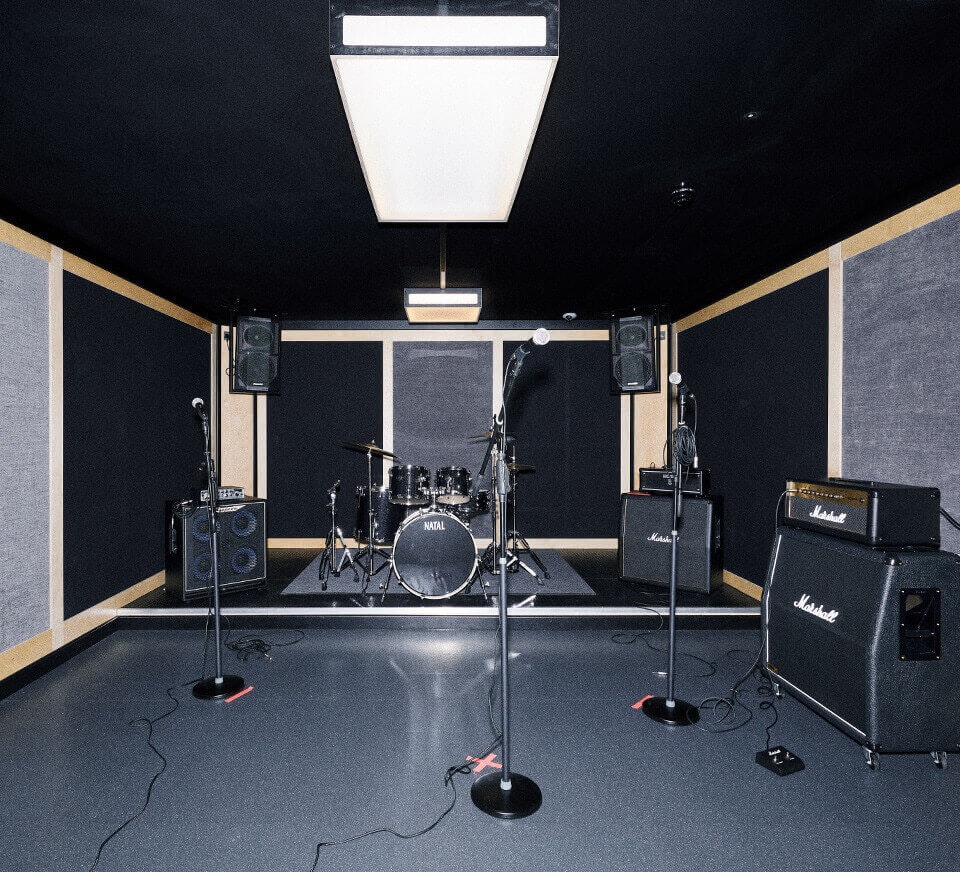 Inside your rehearsal studios
High-quality equipment. Acoustically-treated studios. The music rehearsal studios are your space to get creative. All of our rehearsal studios are fully kitted, with a variety of room types to suit your needs:
Practicing drums solo? Rehearsal Standard studios fit up to four people comfortably.
Vocals with a backing band? Rehearsal Pro studios are perfect for five.
Fine-tuning your ensemble performance? A Rehearsal Showcase studio fits six easily.
Inside, you'll find the very best equipment from Marshall, Boss, Ashdown and more in all of our music practice rooms. Just starting out? An experienced pro? You'll be set up for a great rehearsal every time.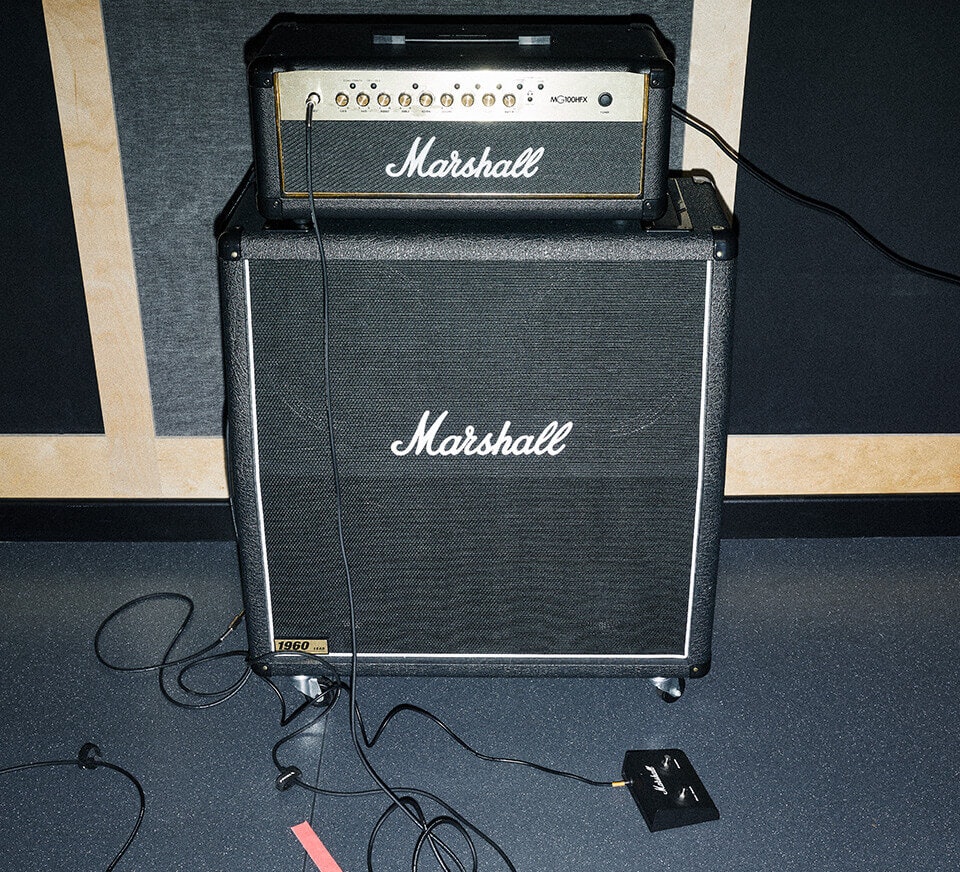 Equipment list
Here's a rundown of the equipment available in a typical Pirate rehearsal room. This equipment may vary depending on room type and location. An individual equipment list is available for each room on the booking page.
Guitar Amps - Ashdown/Fender/Orange/Marshall Guitar Amps and Cabs
Bass Amps - Ashdown/Fender Bass Amps and Cabs
Drums - Natal Arcadia or Pearl Export five-piece drum kit (please bring your own drumsticks)
Microphones - Stagg SDM50 vocal microphones and stands
PA - Pioneer XPRS PA speakers
Mixer - Alto 1202 12 channel mixer or Proel MQ12USB mixer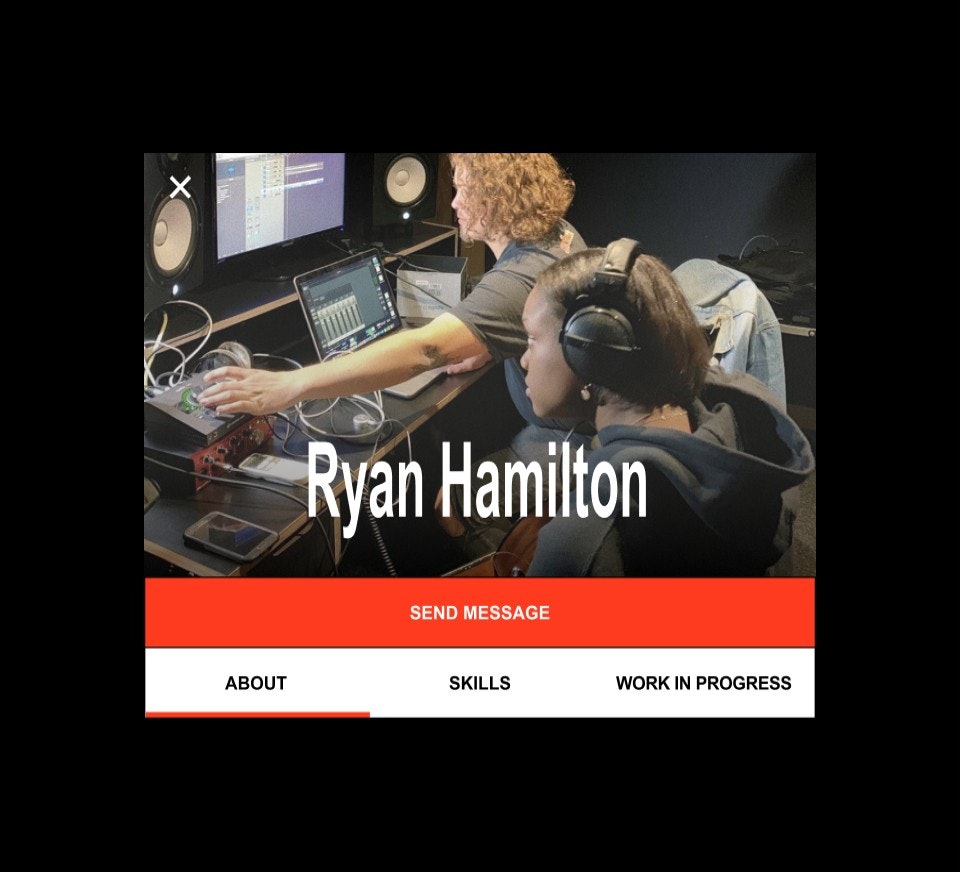 Fuel your creativity with Community
Created by artists, for artists, COMMUNITY is the home for Pirates the world over.
Get honest feedback on your latest projects, find someone to collaborate with, enter competitions, share the best-kept secret in your area… or simply connect with like-minded people. It's all possible here.
Collaborate: Seek out a collaborator to contribute to your next project, or offer your skills to someone in need.
Feedback room: A place for you to share your works in progress, receive advice, and provide constructive feedback.
Challenges: Your chance to show the world your talent. Win gear, studio credit, mentoring, and much more with regular artist challenges.
Industry advice: This section will help you to understand the ins and outs of the industry. Chat about processes, marketing your brand, and anything else related to the business within the creative arts.
Artist opportunities: Get your music featured on Pirate.com, receive exclusive offers from Pirate partners, and plenty more.
Sign up for COMMUNITY — it's quick and free.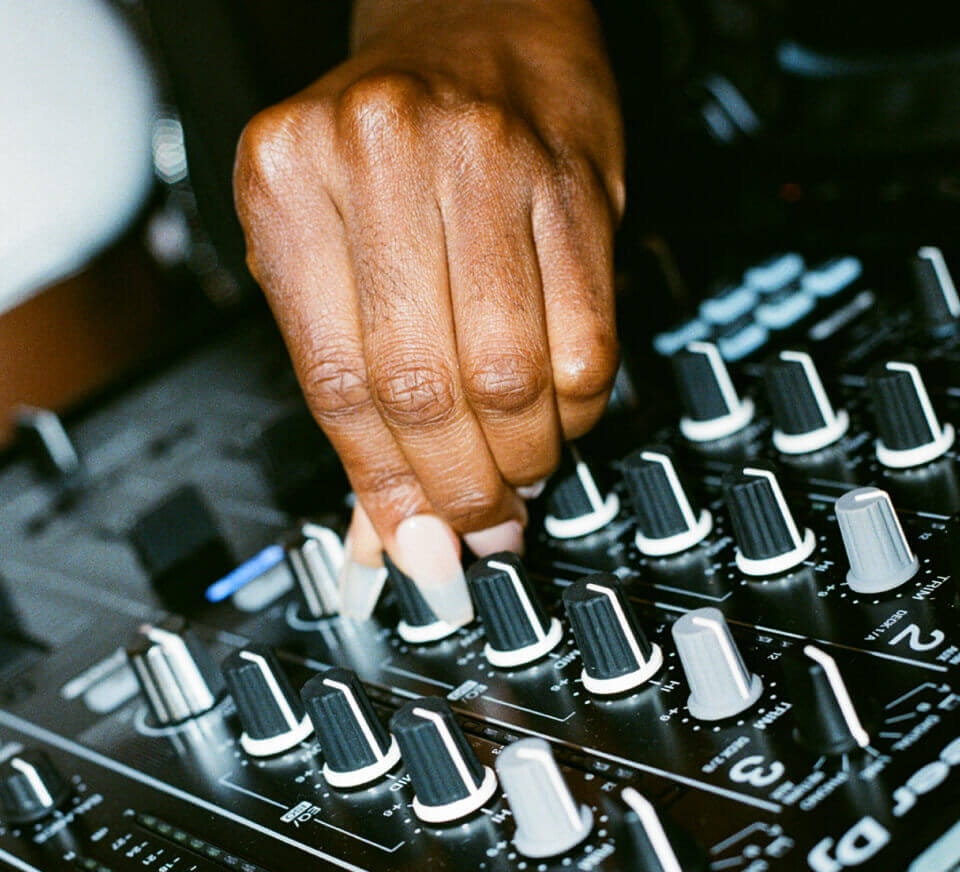 ADA-compliant DJ booths
Studio 22 at Bushwick has been specifically-designed for accessible use. Book now and enjoy first-class DJ practice equipment with additional features, including:
Wide access to the DJ desk
15-degree angled equipment
Flat surfaces on either side
Knee clearance for comfortable chair positioning
Power sockets at front of desk
Brooklyn's finest
Let's take a closer look at some of our favorite neighborhood jaunts in Brooklyn:
Watering holes are a dime a dozen in these parts, and yet The Drift and One Stop still manage to stand head and shoulders above the rest. For a mouth-watering, all-vegan menu, look no further than Modern Love; for the most authentic Italian plates in the area, Il Passatore is a local go-to.
Creative minds adore Arts & Craftsmen Supplies. This pet-friendly haven stocks wares for painting, printmaking, sewing, and just about every other craft under the sun.
Have a spot you swear by in the area? Get in touch, we are all ears: community@pirate.com
Amps - Marshall MG100HCFX 120w Guitar Head, Marshall 1960A 4x12 300w Guitar Cab
Amps - Boss Katana Guitar Head, Marshall MX412A 4x12 240w Guitar Cab
Bass Amps - Ashdown/Fender Bass Amps and Cabs
Drums - Natal Arcadia or Pearl Export five-piece drum kit (please bring your own drumsticks)
Microphones - Stagg SDM50 vocal microphones and stands
PA - Pioneer XPRS PA speakers
Mixer - Alto 1202 12 channel mixer or Proel MQ12USB mixer