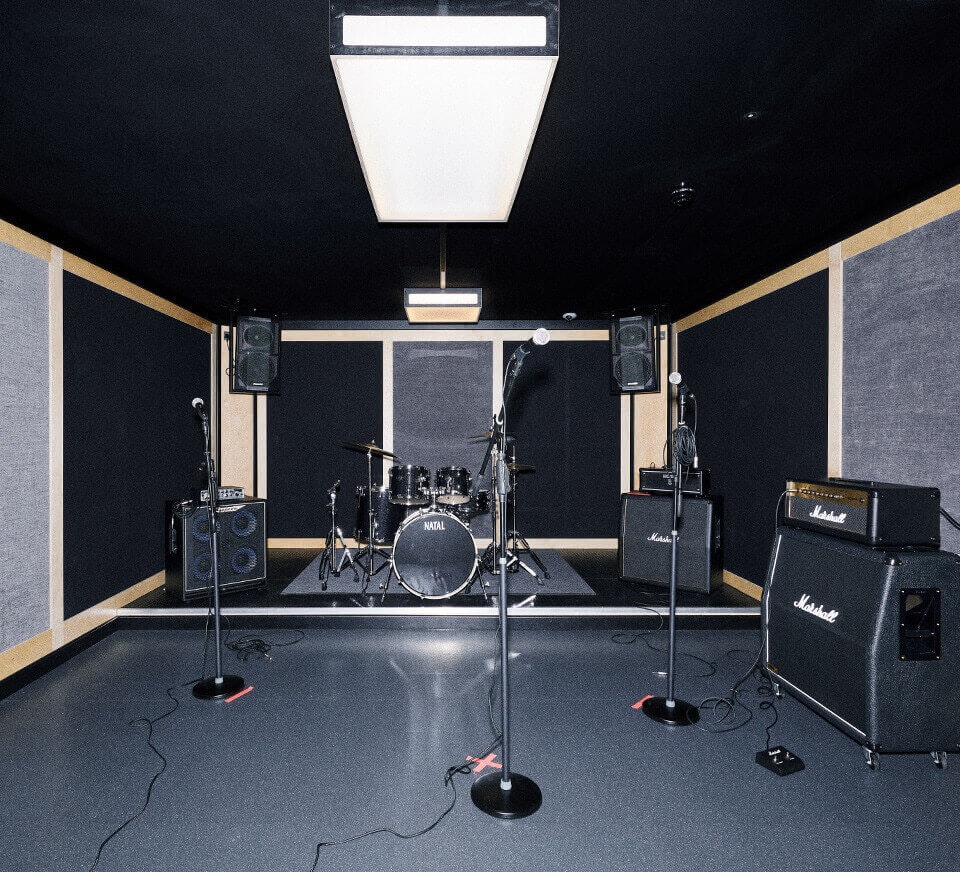 Dentro de tus salas de ensayo
Somos la única red de estudios creativos que ofrece equipo de ensayo estándar de la industria de forma gratuita a precios asequibles por hora. Puedes ir y venir cuando quieras, las 24 horas del día, para tocar con tu banda, perfeccionar tu presencia en el escenario antes de un concierto, ensayar en solitario y todo lo demás. El espacio es tuyo para cualquier propósito que necesites.
Tu espacio para crear
Tanto si eres un principiante como un profesional experimentado, nuestros estudios
especializados de Brooklyn son el lugar perfecto para crear, escribir, producir, practicar y mezclar sin distracciones.
En Brooklyn hay muchos espacios listos para tu próximo proyecto:
Perfeccionar tu mezcla con equipo profesional en los estudios de DJ.
Salas de ensayo para tocar con tu banda o practicar para el próximo concierto.
Estudios de grabación para escribir y producir canciones o capturar voces
Estudios de podcast plug and play para facilitar la grabación
Reserva y paga por hora usando nuestro sencillo calendario. Es hora de dejar fluir tu creatividad.
Amplificadores - Marshall MG100HCFX 120w Guitar Head, Marshall 1960A 4x12 300w Guitar Cab
Amplificadores - Boss Katana Guitar Head, Marshall MX412A 4x12 240w Guitar Cab
Baterías - Batería de 5 pienzas Natal Arcadia. Hardware, platillos y pedal
Micrófonos - 3 x Micrófonos Stagg SDM50 + Soportes de Micrófono
PA - Altavoces Yamaha DBR12
PA - Mezclador Alto 1202
From the Community
"Me encanta Pirate y todo lo que hacen para apoyar nuevos artistas"