Can Bandcamp Compete With Streaming Giants?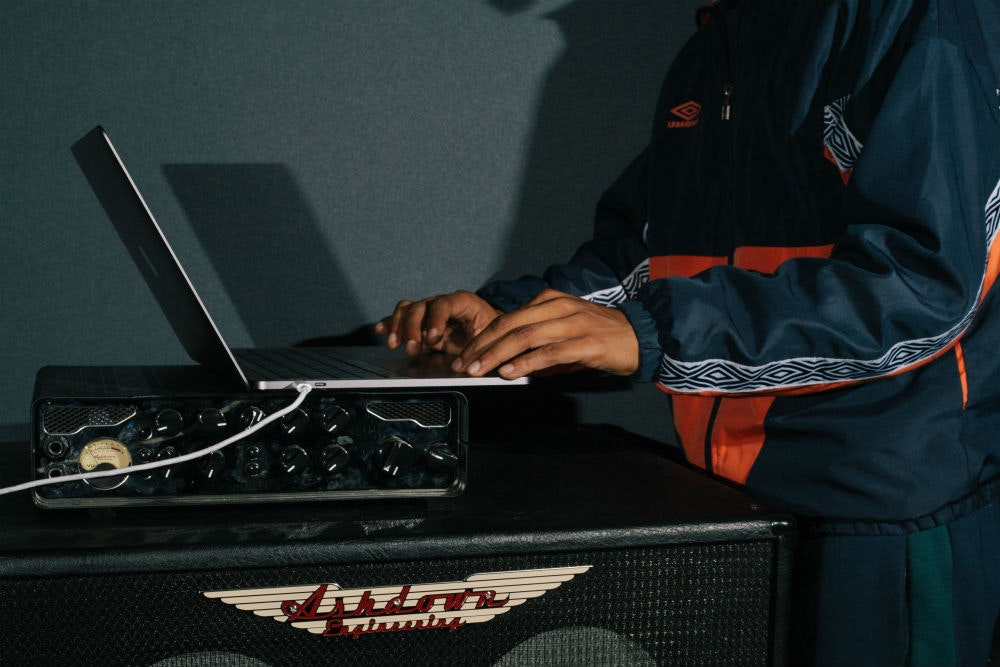 Tal Fineman looks towards the future of Bandcamp, following their introduction of a queue feature and controversial acquisition by Epic Games.
Since its inception in 2008, Bandcamp has arguably become one of the most essential revenue streams for independent musicians and labels. Beloved by artists and fans alike, the platform presents one of the only alternatives to Apple and Spotify's monopolisation of the digital music space.
The recent introduction of a queue feature, and a controversial acquisition by Fortnite Creator Epic Games, suggests Bandcamp are making moves to compete with the big dogs in the digital music world – but can they challenge the hegemony of big streaming without losing the independent ethos that has made the platform so vital in the first place?
From Underground Platform To Major Player
Bandcamp is a rare grassroots music success story. Founder Ethan Diamond conceptualised the platform to put control back in the hands of musicians and creators – giving them an easy to use, simple platform to sell their music and interact with fans. In exchange for this service, they charge a straightforward 15% fee (dropping to 10% for physical items like vinyl or merch).
It was this simplicity that first led me to Bandcamp when looking for a place to sell my music online over 10 years ago. In that time, I've watched its steady growth from an underground platform with a dedicated hardcore fanbase of nerdy music obsessives, to an international music industry player which has processed the sale of 15.0 million digital albums in the past year alone.
Of course, this slow burning underground success story pales in comparison to the explosive rise of Spotify, founded in Stockholm in 2006. Probably the most significant seismic shift in the economics of the music industry since iTunes, Spotify had over 406 million active monthly users as of December 2021, over 180 million of which are paid subscribers – giving a small subscription every month for unlimited, ad free access to a library of over 82 million songs.
In recent years, critics of Spotify and its competitors have become increasingly vocal about the damaging impact of streaming on musicians' incomes.
Unlike Bandcamp, Spotify's royalty rate is difficult to ascertain, using a model which pays royalties based on the number of artist streams as a proportion of total songs streamed – which benefits the Ed Sheerans and Taylor Swifts of the world far more than it does any struggling artist or independent creator.
Per stream royalty rates on the platform have been gradually declining for years. One recent estimate suggested the figure averaged around $.00348 per stream, or $3,300 – $3,500 per million plays. If, like me, you're an independent artist or label manager, its more or less impossible to imagine how those numbers will ever provide a living wage to musicians.
On the other hand, Bandcamp's direct to fan platform has become a key part of many artists' livelihoods.
Sjoerd Oberman manages independent Dutch label Nous'klaer Audio – an experimental imprint with an eclectic and diverse back catalogue spanning everything from lush ambient explorations to hypnotic techno and even indie-pop. "[For us] the revenue stream is essential" he tells me:
"For us, the revenue of digital sales on Bandcamp alone is higher than that of all other digital service providers (Beatport, Juno Download, Spotify, Apple Music, etc.)."
Will Music Fans Ditch Spotify?
In March 2020, Bandcamp introduced a new initiative to support artists impacted by the COVID-19 pandemic – waiving their revenue share entirely for 24 hours on the first Friday of every month.
'Bandcamp Fridays' were a huge success, putting over $20m directly into artists and labels pockets in the first four months – to the surprise of everyone including staff at the platform itself, who 'didn't expect it to be much bigger than… previous fundraisers'.
Sjoerd describes the effect of Bandcamp Fridays on Nous'klaer Audio as such:
"It [Bandcamp Fridays] is an amazing initiative. Not only because we sell a bit more on those days and with zero fee - also because it generated attention outside the existing userbase, and thus grew our fanbase."
It's initiatives like this which are helping Bandcamp draw dedicated music fans away from the streaming giants. One such example is Glasgow-based DJ, radio host and promoter Mag, who ditched her Spotify subscription in 2020:
"I originally had Spotify very early on, before most people used it and when it was entirely free - that must have been in about 2009. [When] I stopped using it I had already been questioning the model for some time, but I liked being able to download music to listen to on the tube when I lived in London.

When the pandemic started that reason went out the window, and I think ultimately a combination of that, and the Bandcamp Friday model pushed me to deleting Spotify for good.

I'm fortunate enough to be able to afford to buy music, but I think more broadly the idea that people should be able to access the entire history of music for £5-10 a month is a terrible model. It inevitably creates a race to the bottom for artists, whilst simultaneously devaluing their work."
Whilst it's inspiring to hear stories of passionate individuals choosing to make more ethical choices about how they consume music, the data tells another story – Spotify's premium listener base has grown exponentially year on year since 2015, rising by 25m in 2021 alone.
For most listeners, from casual consumers to committed music heads, convenience is simply king. Now consumers are used to having such a wide range of music at their fingertips, it's hard to imagine ever going back to a world before streaming.
So, with streaming seemingly here to stay, and growing year on year, it appears that the team at Bandcamp are searching for ways to improve their platform for listeners and tempt more music fans away from their Spotify subscriptions. Notably, they recently introduced a queue function to their iPhone and Android apps, allowing fans to stream albums and tracks from their own collections for unlimited, uninterrupted streaming, with options for offline downloads and a shuffle function. Sound familiar?
Scrolling through comments on the announcement on socials, I found lots of music fans rooting for Bandcamp to usurp Spotify's market share – alongside many requests for a playlist function, a move which would bring the platform even further in line with its streaming-based competitors. "It's a long overdue change in my opinion" notes Mag, "and as it's still only usable for items you own, it's still different to a streaming model, which is clever".
Epic Games Controversy
Another sign that Bandcamp may be looking to grow their share of the digital music landscape was a recent and controversial sale of the company to Epic Games, the huge international tech company behind popular online shooter Fortnite, which has a whopping 80 million monthly users.
Bandcamp were quick to reassure artists and listeners that their 'products and services… aren't going anywhere… you'll still have the same control over how you offer your music'.
However, fans are understandably suspicious of this takeover of what has been until now a fiercely independent, community focused business – especially given that Chinese multinational tech giant Tencent own a 40% share of Epic Games – one of the world's most financially valuable companies, they're known for operating instant messaging services QQ and WeChat, as well as their own streaming service, Tencent Music.
Many artists and label owners are apprehensive about what the future may hold for Bandcamp after the takeover. "Yeah this was disappointing" says Sjoerd:
"Honestly I would have had more respect for it if the CEO announced in a honest message that he sold the company to make money, instead of all that misleading corporate talk."
Despite that, he still has some faith in the future of the platform:
"Bandcamp has done a lot for us, so I cannot be angry at them. Let's hope it will allow them to improve the platform without losing the core values."
Mag is similarly unsure about what this will mean, and was "surprised to read about the takeover":
"I'm sceptical about why a large games company is interested in a music platform that takes only 10-15% commission.

The most interesting thing I've read is that it indicates they are using it to fight a wider battle against the major tech companies to get them to lower their commission rates on apps – so while the motive may be a bit suspicious, the ends may justify the means."
While Epic's statement does seem to imply this, emphasising their 'vision to build out a creator marketplace ecosystem for content, technology, games, art, music and more', it's difficult to imagine that Bandcamp can retain their underground ethos for ever with this large scale corporate backing.
The Future Of BandCamp
Ultimately, it's this outsider spirit which has made Bandcamp such a popular and beloved platform amongst independent musicians and creators – its always been about bringing artists and their audiences closer together, with personal, customised artist/label sites giving creators the chance to influence how their own page looks and operates, whilst fans sign up to receive direct email updates from the artists they follow, and regularly choose to pay over the odds to support their favourite musicians.
Bandcamp resonates with listeners because it places an emphasis on community – and any attempt to force the kind of rapid growth which would see the platform competing with the likes of Spotify and Apple Music would be likely to dilute this ethos or destroy it entirely. The wheels of change may already be in motion – but hopefully Bandcamp can cling on to its independent spirit and continue to provide a vital lifeline for artists and musicians for years to come.