Why I Ended My Club DJ Career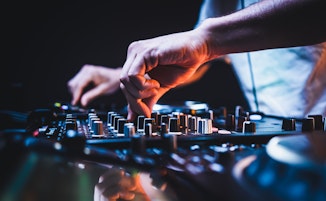 Paul Hanford is an author, writer and podcaster who has spent the last decade as a professional DJ.
After nearly a decade playing all types of DJ gigs - from glamorous film premiers to gritty East London basements, sun-kissed festivals to drunken weddings - he became, as he jokes, the only person in history to move to Berlin to stop being a DJ.
In the following feature, Paul breaks down what it's like to make a living as a professional DJ, a career often far from its perceived glamour.
Along with words of wisdom from a few DJ pals, he offers insights on what it takes to promote yourself as a club DJ and get gigs.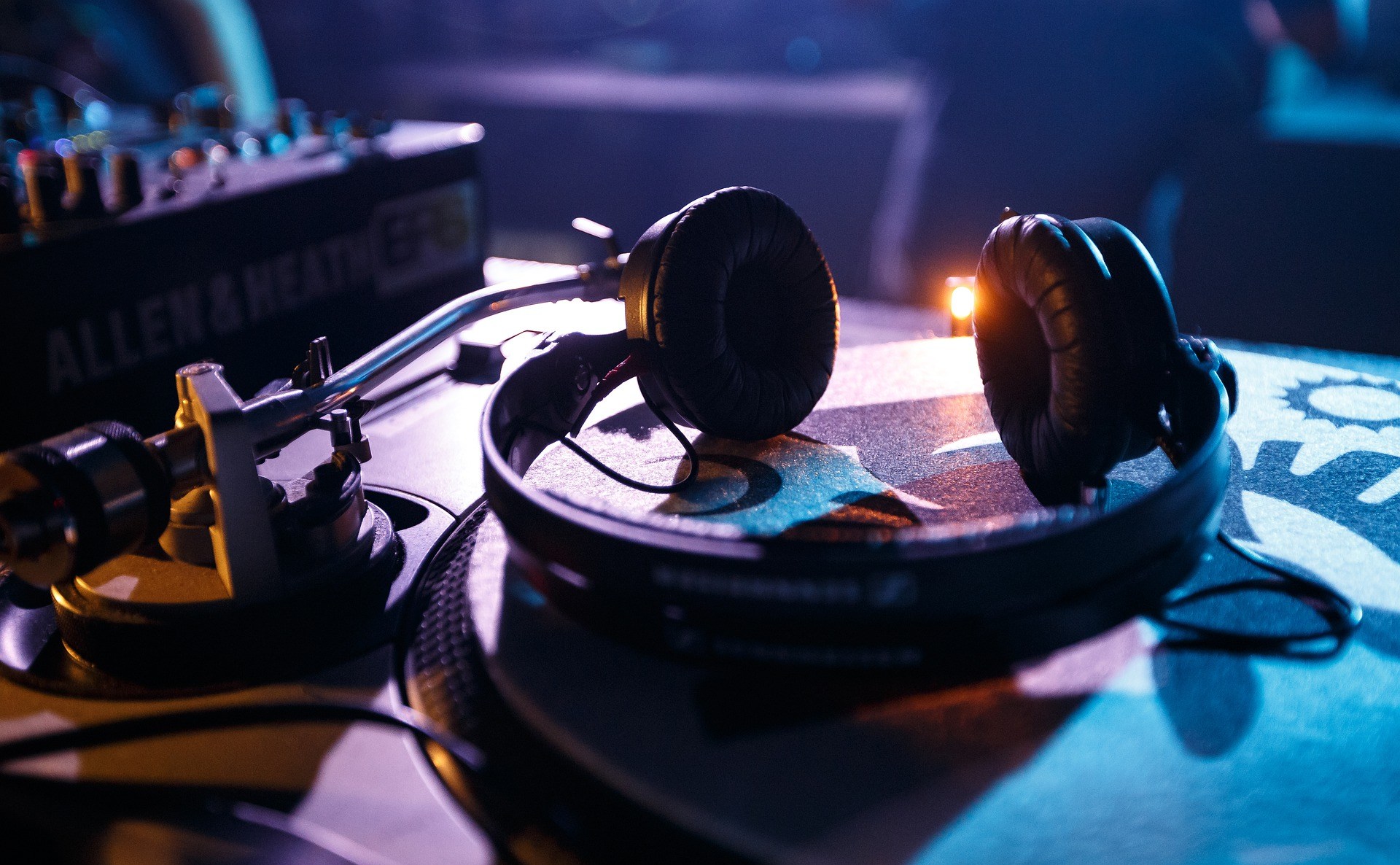 I can't remember exactly when I realised I'd become a professional DJ...
I fell into the role, and by the time I realised DJing had become my career, I was simultaneously working for two agencies and taking independent bookings.
Between 2010 and 2018, I was playing between three to seven sets a week, sometimes back to back, racing from one slot, headphones around my neck, to the next.
My DJing took me into absurd situations - once I was spinning retro-soul at a private party hosted by Robert DeNiro on a beach in Cannes. Then I curated sets at some of the world's most prestigious art galleries.
Other times, I had residencies that felt like regular jobs: playing to passing shoppers in clothing stores or fielding requests from sambuca-drunk Friday night revellers in Shoreditch theme bars.
The Difference Between the 'Star Producer DJ' & The Professional DJ
During my 10 years as a pro DJ, I became known for being able to play different styles, from techno to disco to 90s hip hop to garage punk, often over long hours. And this is where my DJ reputation, whether I liked it or not, landed.
Like the majority of professional DJs who graft, week in, week out, I never became, what my friend, the London DJ Gem Precious calls "the star producer DJ": those mighty few selectors that take a rapt crowd on a three hour set across the world's most electrifying dance floors.
For me, becoming and then surviving as a professional DJ was down to a few key factors. The first of these? Being able to handle really long sets. Think, the whole evening. Think, doing a bar shift, except with music.
"The long sets in bars, it's sometimes a marathon."
This comes from Berlin-based DJ Dora Pan. Dora balances a club DJ career in venues like Christa Kupfer with long shifts behind the decks in bars. She explains the difference between these two types of set is often in how you prepare:
"When you play a club set, you prepare mostly the whole set before in your head and you try to tell a story in three hours."
Every weekend Gem is booked out, from XOYO to Fabric to private events and bars:
"Being a professional DJ, you have to have a huge arsenal of music and then you have to be able to switch and and to cover so many different areas."
Having this huge arsenal of music, as Gem puts it, became an essential survival tool for me. It's one of the main skills you need to be a club DJ.
Who knows, you might get to a club and realise that the only way people are going to dance is if you smash out a load of 90s hip hop. Suddenly, out of the window goes that planned minimal set, on goes Regulate.
But how does a DJ pick up instinctively on what to play in any given situation?
Reading The Room
"As a DJ, we're kind of psychologists as well," Gem says about what could be the most truly essential skill - reading a room:
"Reading the room is about understanding human nature.

When you're looking at people, you can gain a little bit of their back story just from how they respond to music and what emotional situation they're in at that moment, and you can play with that."
For me, reading a room could involve noticing a head nod from a passing waitress or the energy of a group of people when you change track. Even if you never speak with them, the audience are your family for the night, and you're out to notice what they respond to, and build on it.
"Reading the room begins before you get in the room," Dan Savidge, founder and director of event company Euphonica tells me:
"If you're talking to the promoter or the event organiser, it's about getting as much information about the kind of people that you're gonna be playing to: the demographic, their tastes."
Part of Dan's job with Euphonica is to supply DJs for clubs, bars and events. When it comes to how to become a club DJ, Dan tells me that one of the key factors that inspires him to book a DJ repeatedly is a good attitude:
"It's how important the DJs personality is because if you turn up late or if you don't get on with bar staff, you're very quickly not going to get asked back."
Every DJ Has A Catalogue Of Horror Stories
So you've got the music, you love reading the room and you're on time. Sometimes, however, things do just go wrong.
Every DJ has their own back catalogue of horror stories of where they've arrived at a venue only to find the equipment a total mess. Maybe nothing is working at all. Often, you have no control over what controllers clubs use. "I always put something on my phone," Dora Pan says, "in case the turntables don't work, so I can at least play something."
Gem also learnt her way around DJ equipment the hard way:
"The first thing I learned was how to set up the equipment, that way you can look at the equipment, and you can go through a checklist in your head to find out where something may not be working.

The second thing I always do is take spares, a spare link cable for example."
Moments when equipment fails can be stressful. Did I say yet that DJing is stressful?
Since the pandemic, more awareness has certainly gone into understanding mental health within club culture.
"It feels like the most sociable job in the world but it can be quite lonely."
This comes from Dan who explains: "if you're playing in a bar or a residency gig where you're playing four or five hours, you're alone."
The loneliness was something that became a contributing factor to me finally stepping back from being a professional DJ.
As rewarding as it was to be making a living playing music to people, after almost a decade, I was getting older, working evenings and weekends, I was missing out on important occasions. Friends were getting married and, unless they'd hire me to play at their wedding, I could never be there.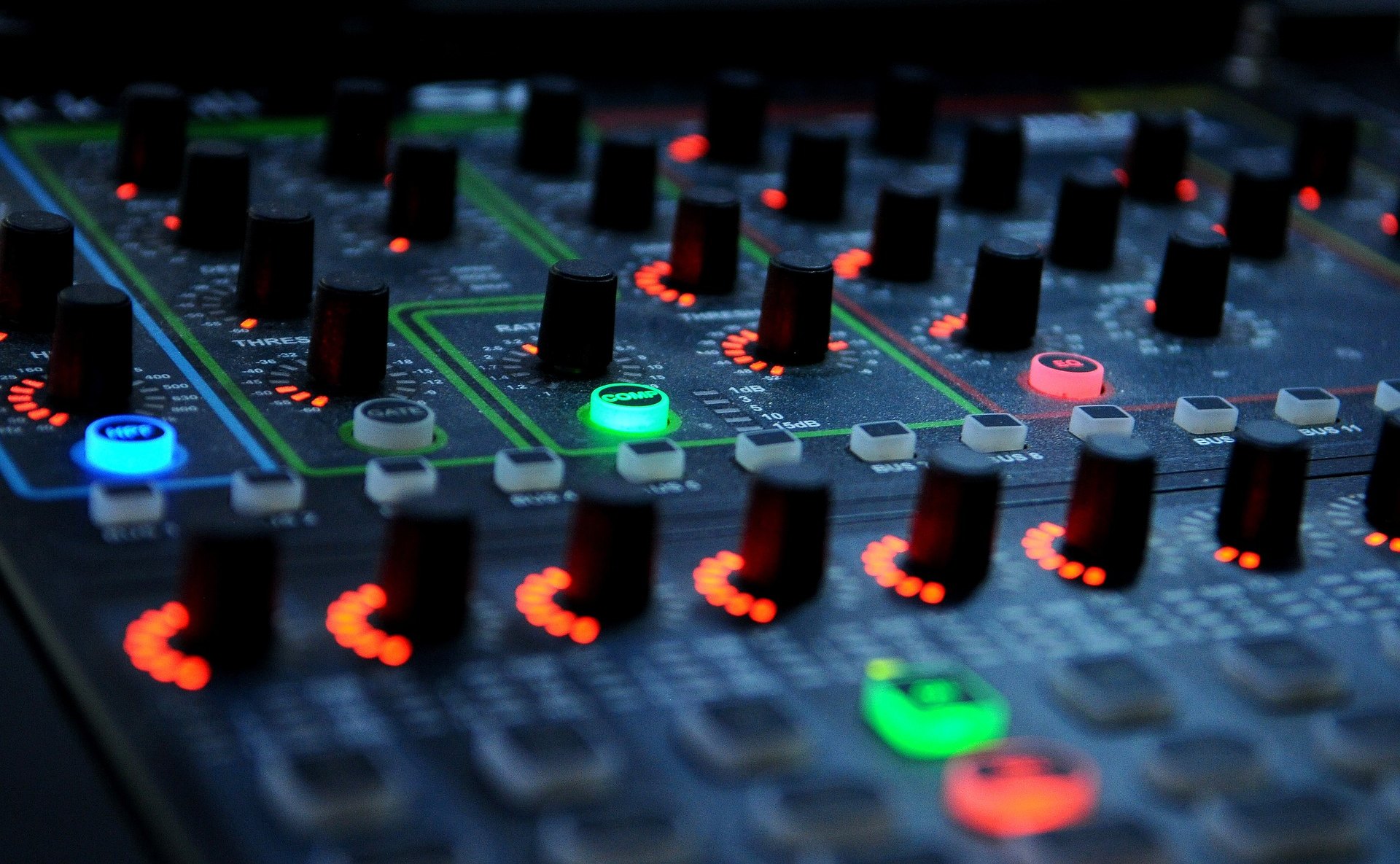 Becoming a professional DJ for me was about sharing my love of music and in return, getting paid. That's not to say it was about how much club DJs get paid on average and aspiring towards that.
Far from the realms of the superstar DJ, week in week out, the job I did in essence was about communicating, being open and responding to whatever happens over a night in a calm way.
Paul's debut book, Coming To Berlin: Global Journeys Into An Electronic Music And Club Culture Capital is available from May 5th through Velocity Press.