Dancing for Exercise: Dance Your Way to Fitness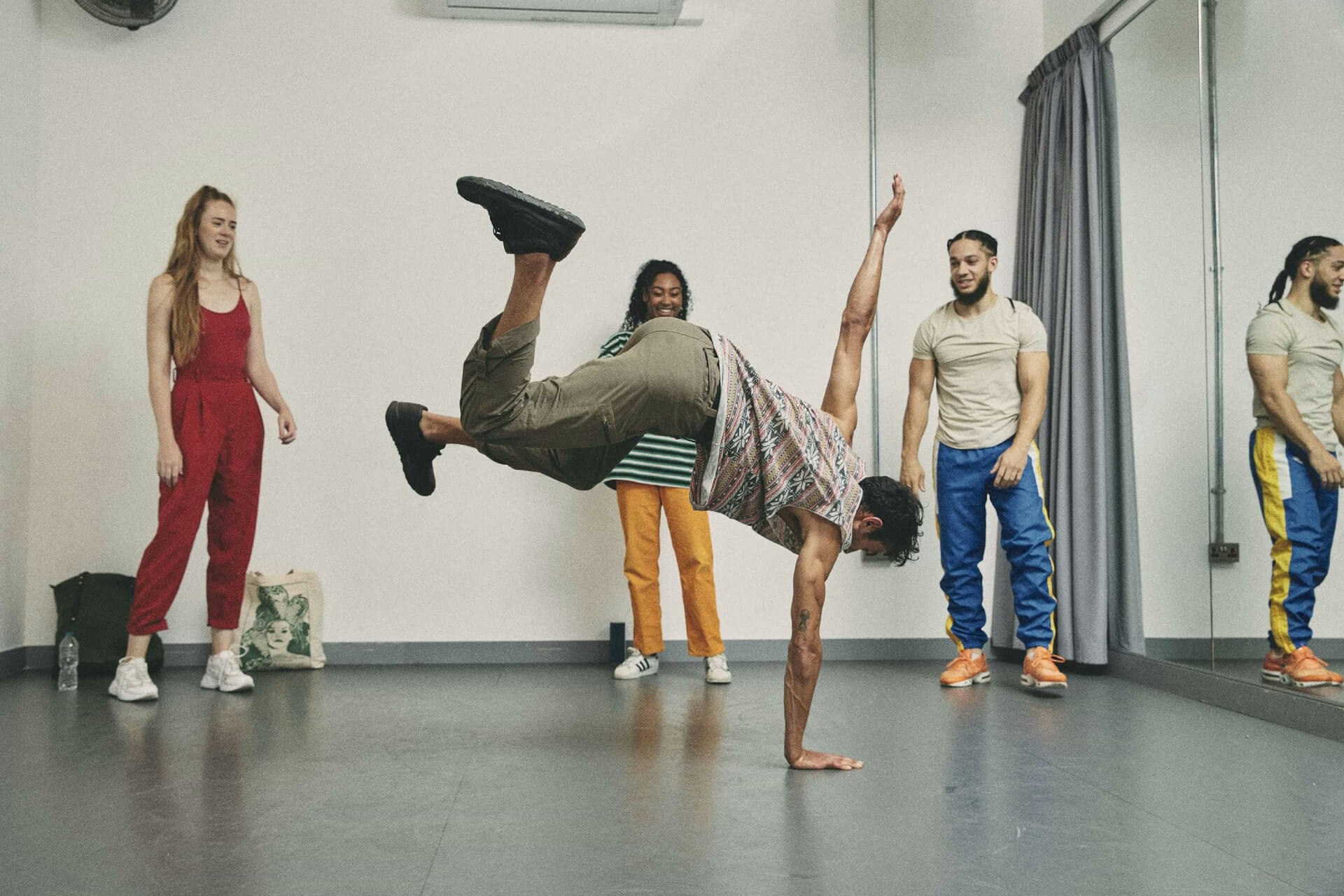 Workouts don't have to be boring anymore
Gone are the days when exercising revolved around push-ups, sit-ups, mountain climbers and stretching.
Today, there are loads of different types of workouts, so you can find an option that's fun and that suits you.
One great choice is a dance workout. With these regimes, you get a good workout and all the fun and benefits of dance.
Dancing isn't just fun: it also comes with many health benefits and is great for toning your body and making you look and feel amazing.
At PIRATE, we understand the importance of dancing, both for performing purposes and for those who want to use it as a way to keep fit.
That's why we offer top-quality dance studios, equipped with a state-of-the-art Harlequin sprung floor, a freestanding barre for ballet and pristine mirrored walls.
We welcome dancers from all disciplines and of all abilities to enjoy their dance workout or practice in our studios. Our dance studios also play host to a wide range of dance classes, so novices can work out, have fun and learn new skills.
If you're considering dancing for exercise but don't know where to start, we've put together this helpful guide to the health benefits of dance workouts and why this could be the ideal type of exercise for you.
Why Dancing Is A Great Workout
Dancing isn't what most people think of when they think of working out. Usually, you think about boring, repetitive exercises or lifting large weights.
Often, it's the repetition and boredom, as well as the amount of physical strength people think they need, that puts them off working out.
However, there's a workout out there to suit everyone. It's not just about repetition and building muscle mass- exercise is also about having as much fun as possible.
That's why many people are turning to dance as a form of exercise. Dancing is fun, and if you do it right, then it can help you to improve your fitness.
That's because you're getting your heart rate up when you dance, which helps strengthen the heart and pump more blood to your muscles. Your body also burns many calories when you dance, and the exercise is often low-impact.
All of these advantages can help you lose weight and keep it off, which is why dance is often used by those who are easing themselves into exercise after not moving much for a while.
You don't have to be a professional dancer to enjoy busting some moves: almost anyone can dance. If you're dancing alone or with friends, then you don't even need to look good: you can just enjoy moving your body to the beat.
Whether you're looking to lose weight or just have fun, dancing offers many benefits. Some of the other benefits of dance as a workout are:
Dancing regularly improves many aspects of your physical fitness, including aerobic fitness, muscle tone, agility, flexibility, coordination and more
Most dance workouts are easy to adapt, so if you have specific health conditions or less energy, you can still get the benefits of your dance workout
Dancing can help boost your mood, reduce your stress and generally improve your mental wellbeing
There are many different types of dance that vary in intensity, so you can find one that suits your preferences and physical needs
It's surprisingly easy to start dancing for exercise at home
You don't need any equipment, and if you use an online video or an app, then you can start dancing without spending much money
If you join a dance class or group, then you can meet new friends and enjoy a good workout at the same time
It's easy to adapt dance workouts to suit individuals, couples or even groups, meaning you can dance with whoever you like, whenever you like
Dancing is generally fun, and it can improve your mood!
Everyone is different, so you might find that you don't see all of these benefits when you start your dance workout.
However, you might also notice that dancing for exercise improves other parts of your life.
So, if you think that dancing could be right for you, then keep reading to learn more about how to get started on your journey.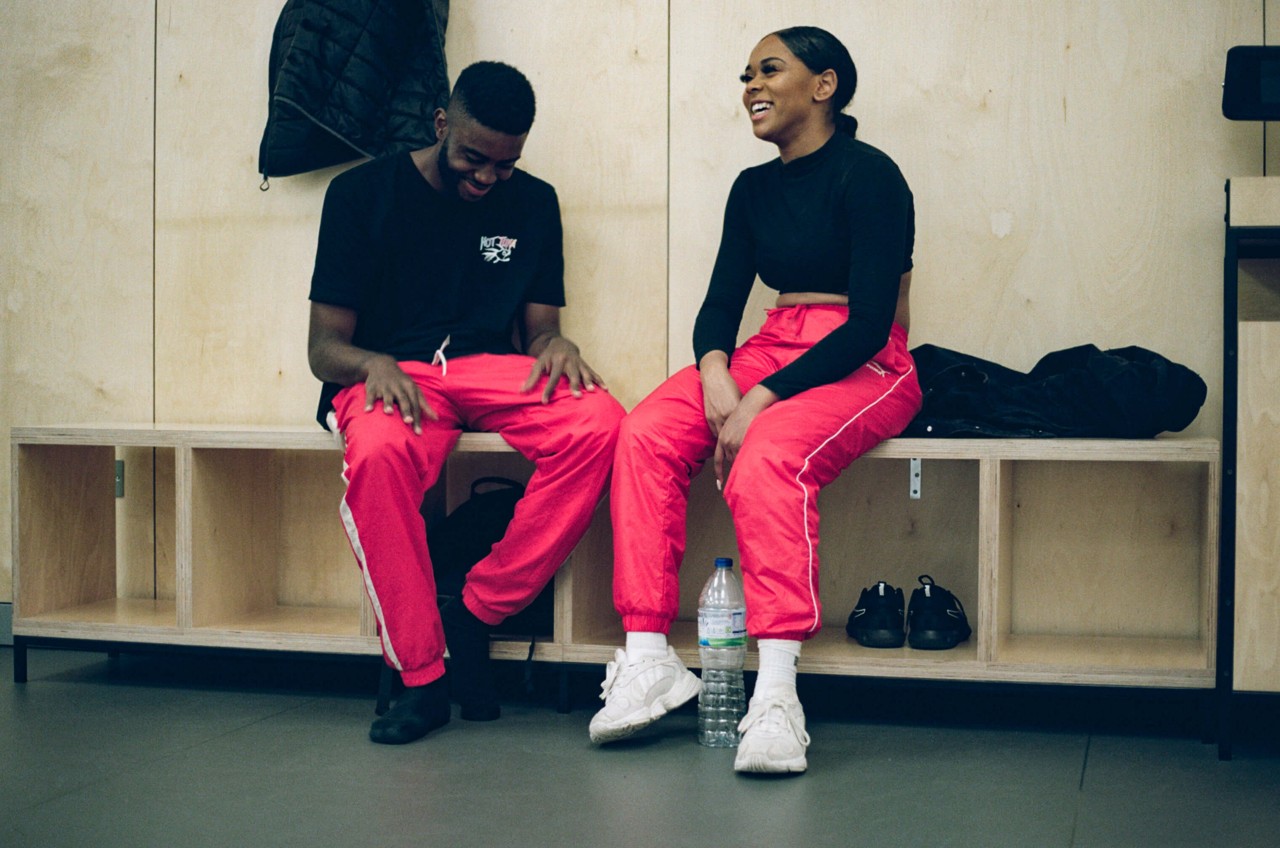 Popular Types Of Dance Fitness
Dancing has been around for centuries, and over the years, we've honed many styles and ways to move our bodies to music.
As such, today, there are many different ways to dance. Each type of dance contains different moves and focuses on different skills and muscle groups, so there's definitely a dance workout option to suit everyone.
Some of the most popular types of dance that are used to improve fitness include:
Salsa: Latin dancing is a great workout, as it's high-energy and allows you to exercise almost every muscle in your body. Salsa dancing is usually a partnered activity, but you can find salsa-inspired dance workouts for one, so you can dance alone or with a partner. Named after the quick and boisterous style of music that shares its name, Salsa dancing is a great way to connect to your body and learn a fun new skill.
Ballroom: Ballroom dancing is a generic term for many traditional dances, such as the Waltz, the Tango, the Foxtrot and the Samba, among others. Like Salsa dancing, Ballroom dance moves are usually performed with a partner. However, some Ballroom dance workouts incorporate these moves and use them to improve your cardio, balance and overall fitness.
Ballet: Ballet is incredibly technical, but it's also very physically demanding. It requires great balance and coordination, and many of the moves can help you to burn a lot of calories and tone your core. A ballet-inspired dance workout could be the perfect way to strengthen your muscles and create beautiful, graceful movements that are both fun and physically challenging.
Tap: Tap dancing might look easy, but it's actually an incredibly involved and challenging cardio and aerobic workout. Moving your feet at lighting speed means that you tone your legs, glutes and core and can also get your heart pumping. While proper tap dancing requires the right equipment, such as tap shoes and a safe floor on which to dance, many dance workouts and beginner's classes focus on teaching the basics of this unique and fun dance style.
Swing: Swing dancing is a free-flowing, aerobic workout that's usually done to fast-paced jazz music. As the name suggests, swing dancing involves a lot of motion, meaning you'll use a lot of energy when performing this exhilarating dance. Swing is usually done in pairs, but there are ways to adapt the moves to suit a single individual, so this is a great choice if you're looking for a fun and fast-paced dance workout. Swing music is energetic and vibrant, so this is a high-energy and extremely enjoyable option.
Belly Dancing: Belly dancing can help you to tone your core and improve your posture as the moves focus on your stomach and hips. Belly dancing is a low-impact exercise that can be ideal for those who are getting back into working out after an injury or are trying to lose weight. If you're embarrassed about your stomach and don't want to show it off in public, then there are many at-home workouts inspired by belly dancing, so you can create the washboard abs you've always wanted without having to leave the house.
Hip-Hop Dancing: Hip-hop is a popular style of music that lends itself to high-energy, rhythmic dance moves. If you love hip-hop music and want to learn to dance like your favourite stars do in their videos, then this could be the perfect choice for you. There are loads of home hip-hop dance workouts, and many classes incorporate hip-hop moves and music into their routines, so it's easy to integrate your favourite music genre into your new fitness regime. As well as getting fit, you'll also be able to learn some awesome new dance moves that you can bust out in the club next time a pumping hip-hop jam comes on!
Zumba: The brand name for an innovative, Latin-inspired style of dance that focuses on explosive movement, Zumba is a great cardio workout. It helps you to improve your fitness by alternating fast and slow rhythms to create an untraditional interval training workout. This style of dance is usually less choreographed than others, and dancers are encouraged to freestyle and find their own rhythm, so you can go at a pace that suits you and achieve your aims. There are many online and physical Zumba classes out there, so you can usually find one in your local area or start using this unique dance workout technique at home.
Jazzercise: Jazzercise is another brand name, this time for a type of dance workout that combines swing music and other jazz dance styles with common aerobic exercises to create a fun, full-body workout. Jazzercise is a name you might see a lot when you're searching for a dance class or workout option, so if you enjoy high-tempo music and communal dancing, then this is a fun option. Jazzercise classes are also tailored to help you meet specific fitness goals, so you can sculpt the body you've always wanted and make new friends if you join one of these trendy dance classes.
This list isn't definitive: there are hundreds of different types of dance and many additional variations on these types. Every workout and dance fitness video or class is unique, so you'll need to do some research to find the perfect option for you.
The main factors you need to think about when choosing a type of dance workout are your body and fitness needs, as well as your taste in music.
Choose a dance workout that will help you to achieve the fitness goals you want, and that will involve dancing to tunes you love.
Then, find a class, online video or workout plan that suits you. Think about your fitness goals; are you looking to lose weight, improve your energy levels, get toned or do something else entirely?
Consider your goals and work out which type of dance will give you the best chance of achieving them. Remember, you don't have to stick with one type of dance, club or class: if you find it isn't working for you, choose a different dance workout.
With a little trial and error, you should be able to find a dance workout option that suits your needs. You'll be able to work towards building the body you've always wanted and enjoy yourself as you dance your worries away.
How To Start Dancing At Home
If you're completely new to working out or want to start off slowly, then a home dance workout could be the ideal solution.
Dance is easy to do at home, so you can ease yourself into exercise and work out at your own pace in familiar surroundings.
When you start dancing at home, the first thing you need to consider is where you're going to practice. You need to clear a space on a smooth floor, such as linoleum.
If you have hardwood or carpeted floors, then these aren't ideal, but you could lay down a yoga mat to create a better surface to use when dancing.
Make sure that you have enough space to move around and that you won't knock anything over. If you've got kids or pets, make sure they stay away from you during your dance workout so you don't trip over them- you could hurt both of you that way!
With a space ready, it's time to find a dance workout. The best way to learn to dance in your home is to find an instructional video.
There are plenty of instructional dance videos out there, so you can find a workout that suits you. Try starting off by choosing a renowned dancer who does the dance styles you want to learn.
See if they offer a dance workout video or instructions online. Most dancers, private trainers and gyms will have at least one dance workout video that you can follow along with to learn the moves and start using dance to get fit.
Dancing at home is a great way to ease yourself into dancing and feel less embarrassed. You can hone your skills before you start dancing in front of other people.
Also, you can wear whatever you want: as long as it's loose-fitting and isn't too restrictive, it should be fine. Even some sets of PJs can be ideal for dancing in, so you can shake what your mamma gave you in almost anything!
Go slowly and pace yourself: there's no point in trying to do too much and hurting yourself. Start with a short dance workout and work your way up to more intense exercises.
Try to set yourself a routine and stick to it; so, you might decide to dance during a break from work or after completing a set of chores.
Whatever you decide, stick to it and remember, even if you don't feel like you're doing it right, it doesn't matter. As long as you're moving, getting your heart rate up and having fun, then it'll be worth the effort.
Levelling Up: Why A Dance Class Could Be Fun
Once you've gotten into your groove and started dancing for exercise, it's time to take things up a notch. That means picking up the pace and pushing yourself slightly harder.
It can be tough to motivate yourself and see if you're doing the dance moves right at home, which is why attending a dance class is the logical next step.
A dance class is a great way to meet new people who love dancing as much as you. It's also ideal for those who want to be able to train in high-quality studios and with expert instructors.
PIRATE welcomes many dance classes into our professional-grade dance studios around the world. We have two studios in the UK that offer dancing facilities: our Leeds Dance Studio and our London Dance Studio.
If you're based in America, or visiting and want to check out a dance class to learn new moves, then we also have dance studios in Houston, Dallas and Chicago.
Dance instructors can reserve our studios for every week or month, then add extra days if they and their students want additional practice. If you can't find a class held at a PIRATE dance studio, then try to find one that's held somewhere that has all the facilities that you need.
These include a quality floor, mirrors, a barre if you're performing ballet, and clean changing rooms and bathroom facilities.
When you find a dance class that suits you and has the facilities you need, you can take your dancing to the next level and hone your skills.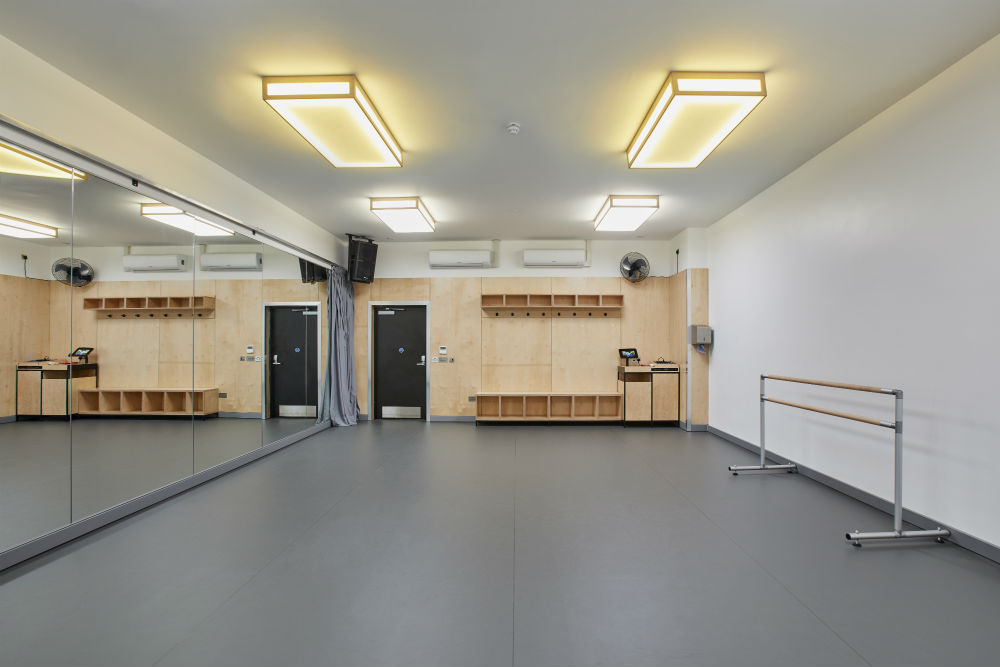 Consider Hiring A Dance Rehearsal Studio To Practise Alone Or With Friends
Another solution for budding dancers that you might want to consider is hiring a dance studio to conduct your own private rehearsals.
There are many reasons why you might choose this solution instead of or alongside attending a dance class. For example, you might not feel confident dancing in front of others and want to practice alone.
Alternatively, you might want to up your game even further and start your own dance troupe and choreograph amazing dances to perform.
Whatever you want from a dance rehearsal, you need to make sure that it takes place in a reliable, high-quality studio. Thankfully, PIRATE has industry-leading dance studios that will allow you to have fun and practice your dancing.
Whether you're working out the choreography of a piece or hosting an impromptu rehearsal, our dance studios are equipped with a room-length mirror, custom mood lighting and cutting-edge flooring provided by industry-renowned provider Harlequin.
If you're looking for a regular dance rehearsal space, then you can fill out our dance enquiry form, and a member of our team will be able to advise you and reserve a regular space for you.
Alternatively, if you're looking for a one-off dance practice, or require more flexibility around date and time, then you can use our live calendar to see which dance studios are free and book your rehearsal.
Currently, PIRATE has 5 top-class dance studio spaces: 2 in the UK and 3 in the USA. If you can't find a location near you, then don't despair: we're always adding to our facilities and enhancing them!
So, keep checking our website, and you'll soon see that there are more dance rehearsal facilities available throughout the UK and worldwide.
Keep Up To Date With The Latest Dance Fitness Trends
Now that you've started dancing for exercise, you'll find it hard to stop! Dancing is fun and a great body workout for people of all ages and abilities.
So, once you've read this article and decided to get started, you'll want to keep evolving and finding new dance styles and workouts to enjoy.
Thankfully, you won't need to search far for the latest dance moves, new workouts to try, and styles to embrace because blogs such as PIRATE's offer you the chance to learn about the dance, performing arts and music markets.
We also have a YouTube channel where you can find videos with the latest tunes on them, as well as info on new dance moves, dance workout tips, and dance tips in general.
If you're interested in learning more about the state of play for dance and the performing arts in the UK, take a look at our blog article entitled 'A lack of space is hurting UK dance'.
If you want to connect with professional dancers and other dance lovers who are learning, then you could join the PIRATE Community.
Our Community is made up of musicians, DJs, performing artists and dancers from around the world and of all ages, abilities and interests.
So if you choose to join us, then you'll be able to find and connect with dancers, performers and instructors who could help you to achieve your fitness and dancing goals.
Whatever you need to improve your fitness and embrace your love of dancing, PIRATE has the resources and support to help.
Happy Dancing!