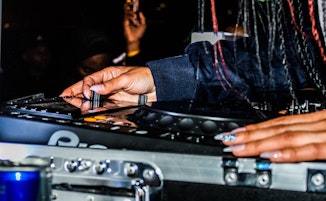 Think DJing EDM looks like a lot of fun? This guide will get you up to speed with the big names, show you where to find the big tunes and lay out the essential mixing techniques.
EDM is arguably one of the easiest genres to mix due to being so bass-heavy. On top of this, EDM gigs are some of the highest energy and EDM crowds, some of the most enthusiastic. If you're in the market to become an EDM DJ, all of this should be music to your ears.
Though it's not hard to DJ EDM compared to some other genres - like Hip Hop for example - pulling off an incredible EDM DJ set still requires a lot of skills such as learning how to beatmatch and how to control DJ volume levels. Plus, on top of learning the technical skills, you also need to immerse yourself in the EDM culture. So, let's get started.
WHAT DOES EDM STAND FOR?
EDM is an abbreviation for electronic dance music. The genre's rise in popularity has been exponential over the last decade, and like it or not, EDM has now become a major player in the world of popular music.
The popularity of EDM increased in the United States during the late 2000s and early 2010s. This rise was partly due to an increase in music festivals featuring various EDM artists, such as Electric Daisy Carnival (EDC), Lollapalooza and Tomorrowland. The genre further experienced an explosion of popularity in the US during the late 2010s after the success of trap, chillstep and future bass. Prominent artists like Avicii, Martin Garrix and others are considered pioneers of EDM.
WHAT DO YOU NEED TO DJ EDM?
When you decide to learn how to DJ, you've got a lot of options when it comes to the kit you use. The DJing software and hardware market is saturated with solutions aimed at beginners, intermediates and professionals, and prices grow from completely free to hundreds of pounds. These are the most common DJ setups - you'll probably use a combination or range of these throughout your DJing career:
CDJ SETUP
The CDJ setup is what you'll see the majority of modern DJs using - from beginners to professionals. This is also the setup you can expect to use in a club or festival environment if you're booked to play a DJ gig.
A standard CDJ setup usually consists of 2 CDJs and a mixer. The Pioneer CDJ is a digital turntable. It's basically a computer that plays audio files, allowing you to mix tracks together and add effects. You'll load music onto your CDJ by plugging in a USB or laptop with your chosen DJing software.
The only drawback of a CDJ setup is that CDJs are very expensive. Fortunately, rather than invest in this equipment, DJs can book Pirate's DJ studios per hour, 24/7 in cities across the UK, US and Germany.
Pirate have industry-standard Pioneer equipment in every DJ room, as well as extra features to make your session as comfortable as possible:
Decks - 2x Pioneer CDJ-2000 NXS2
Mixer - Pioneer DJM-900 NXS2
Speakers - 2x Pioneer XPRS 10
Extras - Custom lighting and temperature control
DJING ON A LAPTOP
Many DJs start out learning to DJ on a laptop because (as long as you have a laptop) it's completely free. All you need is:
A laptop
Music files (mp3, wave, aiff)
DJ software (Virtual DJ, Serato, Traktor, Ableton, Mixx etc.)
Once you have that set up, you're ready to learn how to DJ on a laptop and start mixing EDM. It's worth mentioning that you might want to upgrade your DJing setup once you master the basics on your laptop, by investing in a DJ controller or booking a DJ studio and getting to grips with a CDJ setup - nevertheless, this is a great place to start.
VINYL TURNTABLE SETUP
If you want to scratch and juggle while you're DJing, you'll need to use vinyl records rather than digital audio files. To DJ vinyl, you'll need a vinyl turntable setup - two turntables (decks) and a mixer, as well as a library of vinyl records: *
Decks - Technics 1200s remain the industry standard for DJs wanting to use vinyl records. They're very sturdy and offer good sound quality, and it's easy to find spare parts for them if they break.
Vinyl records - You can either buy new vinyl records or second-hand ones (looking out for scratches). Try hitting up your local record shop, Discogs or Bandcamp.
DJ CONTROLLERS
DJ controllers are essentially an all-in-one 2 decks and a mixer setup - Almost all controllers come with two jog wheels and two channel faders, which allow you to control two tracks at once. They also feature a built-in sound card, meaning you can connect directly to your laptop or computer. DJ controllers are extremely popular amongst bedroom DJs because they're affordable, compact and easy to use.
EDM MIXING TECHNIQUES
When it comes to what makes a great EDM DJ set, certain techniques are the same across all genres - you'll need to learn how to beatmatch and how to control your DJ volume levels for a start. Other skills to consider are:
Creativity
You need to be creative with your mixing, scratching and transitions if you want to become the best EDM DJ. You can use effects like echo, reverb, flanger and delays to make your mixes sound more creative.
Preparation
Becoming an EDM DJ requires a lot of preparation and research. You need to know what songs will work well together before playing them in a set. You should have a couple of mix ideas in your head before you start mixing. A good way to prepare is to watch other DJs play at nightclubs or festivals. Watch how they mix their tracks so you can get ideas for new transitions and scratching techniques.
Song Selection
The most important aspect of becoming a good EDM DJ is knowing what songs will work well together for your set.
HOW MUCH DO EDM DJS MAKE
There's no denying that the electronic dance music (EDM) scene is a lucrative one for DJs. However, that doesn't mean it's easy money — or a path to fast fame. Only a handful of the most popular DJs ever get paid massive fees for massive shows.
However, looking at the top 10 highest paid DJs in the world below, and most of them are operating in the EDM scene:
Calvin Harris - $48 million
The Chainsmokers - $46 million
Martin Garrix - $45 million
David Guetta - $41 million
Zedd - $40 million
Afrojack - $40 million
Steve Aoki - $39 million
Skrillex - $38 million
Avicii - $36 million
Tiësto - $32 million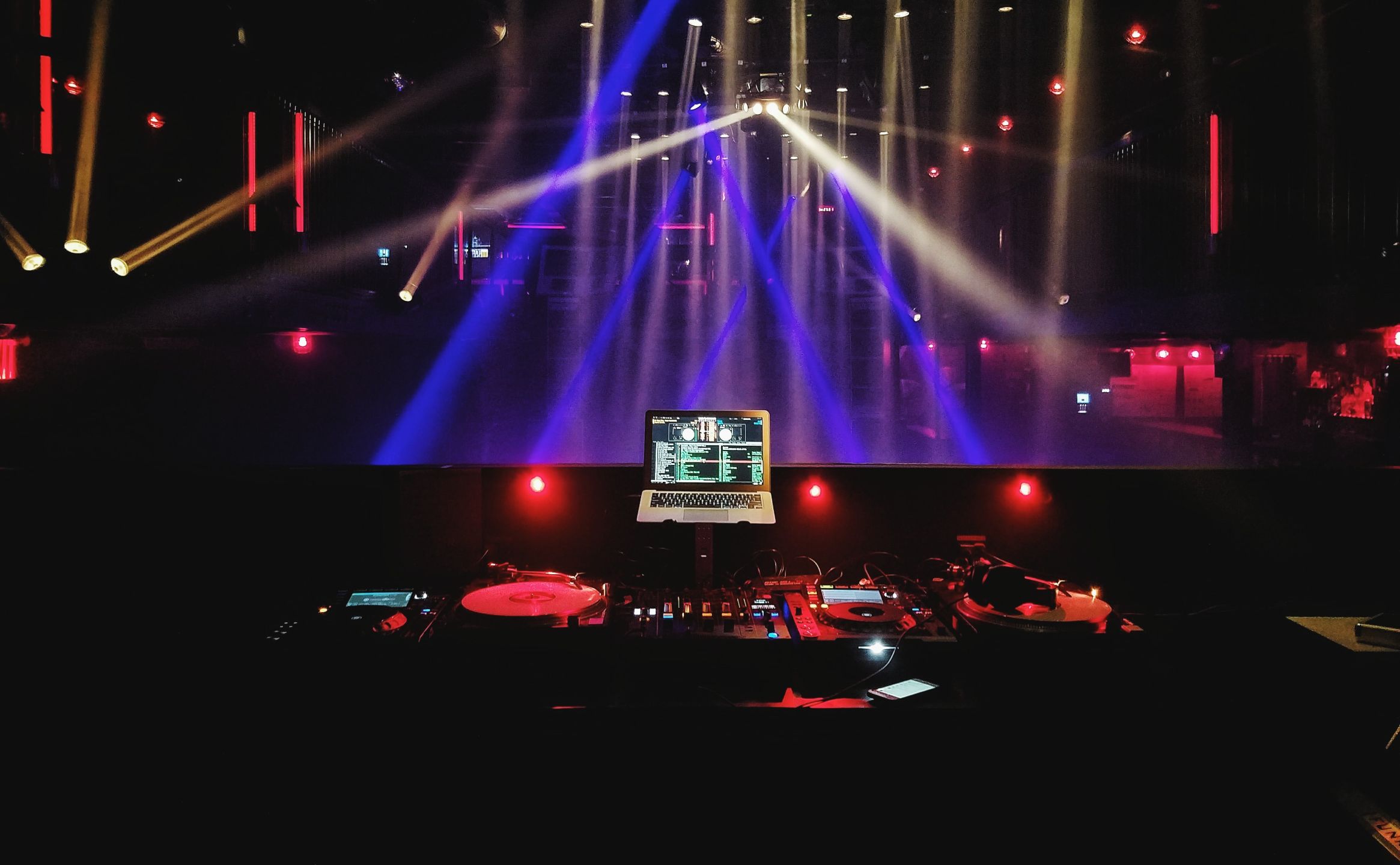 The rewards, if you make it as an EDM DJ, are pretty great - the potential earnings are much higher than more niche genres, and the barriers to getting started are low. Plus, if you've got a passion for EDM music and culture, DJing is a great way to get closer to the scene, either as a hobbyist or aspiring professional.
If you're ready to get stuck into mixing EDM but don't have the necessary DJing equipment, you can book one of Pirate's DJ studios and pay per hour across the UK, US and Germany. Each of Pirate's studios come with industry standard Pioneer DJ equipment.