How To DJ: The Ultimate Guide For Beginners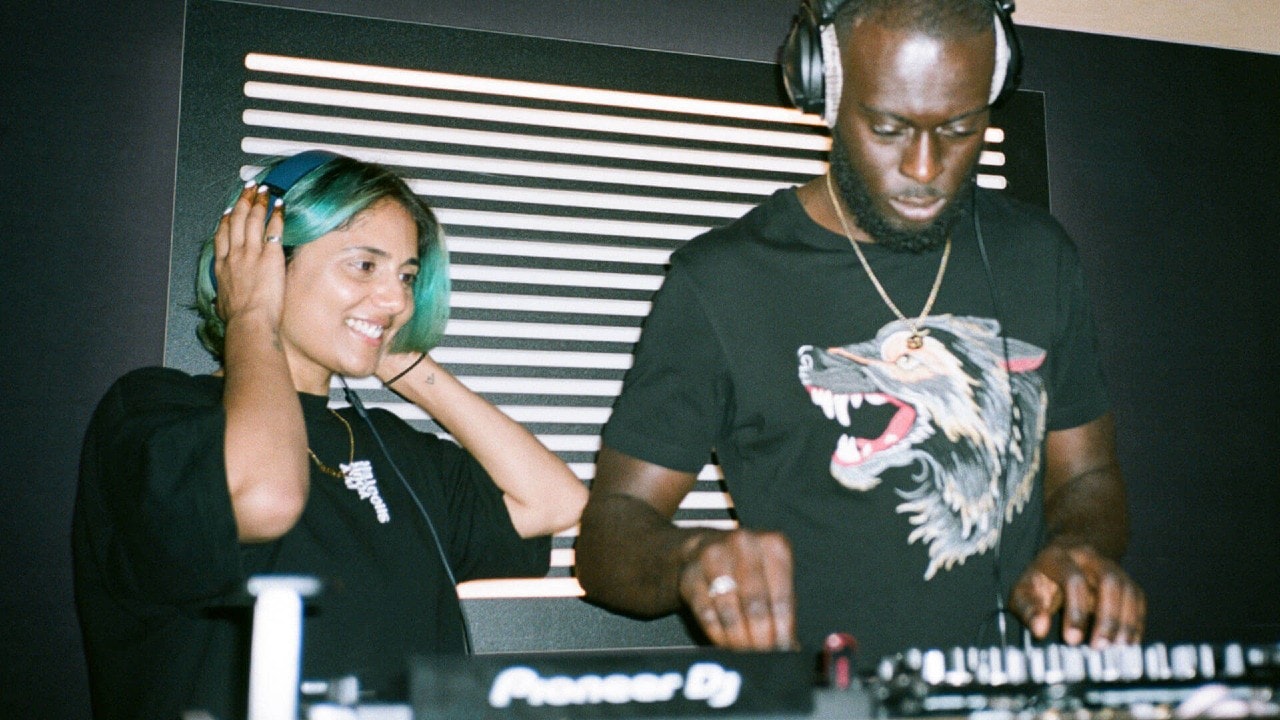 So you want to become a DJ? That's fantastic news!
You've got an incredible journey ahead of you, filled with new skills, complicated tech, amazing people and, of course, incredible music. DJing isn't an easy profession; it's about much more than just sticking some music on and letting everyone dance the night away.
Learning how to DJ means becoming the heart and soul of the party- your behaviour, music choices and interaction with the crowd will determine the success or failure of the entire night.
Ready to get started and learn how to DJ? Get ready; it's a wild ride!
1. The History Of DJing: How Did It Become Such A Popular Profession?
Music has been around for decades, but before the age of technology, performances were usually live. DJing as we know it today has its roots in radio. Nikolai Tesla debuted the idea in 1893, but it took off in 1901 when Guglielmo Marconi was the first person to send a transatlantic broadcast.
When radio shows took off in the 1920s, DJs became a phenomenon, as music stations needed to get someone to select the tracks and inform listeners. They were known as radio announcers, and they provided witty banter as well as choosing exciting tracks.
It took longer for anyone to define the profession and start using the term DJ, which stands for Disk Jockey. Most historians trace the term back to the 1940s when Walter Winchell said it to describe a radio announcer.
For many years, the term was synonymous with radio DJs, and it became even more popular in the 1960s, at a time when pirate DJs became a phenomenon. Thanks to the legal loophole that allowed them to create studios in international waters, they were able to play unique sets, and they became what you could describe as the first celebrity DJs.
Pirate DJs were pioneers who played songs from pop and rock genres that the BBC refused to offer listeners and which they wouldn't get to hear elsewhere. Their incredible efforts to improve the music market shaped the sounds we hear today.
It took longer for DJing at events to become a widespread phenomenon. DJs started to move into nightclubs after World War 2 when large music halls became discotheques. They started to mix music and offer a more extensive array of songs for revellers to enjoy.
Over the intervening years, they grew in popularity, and the market began to diversify. DJs became more like traditional bands, playing not only major gigs at packed nightclubs and popular music venues but also private performances at parties and weddings.
Today, DJing is an art form that's practised by creatives from around the world. DJs have become the heart and soul of the music market, and during the recent lockdowns, they took to the internet to offer virtual nightclub nights to raise the world's spirits.
2. What Types Of DJ Are There?
As the market grew over time, it got more diverse. Today, there are dozens of types of DJ, each with subsections to accommodate everyone.
The most common types are:
Nightclub: When most people think of a DJ, they're picturing a nightclub DJ. As the name suggests, nightclub DJs host club nights in popular venues and mix tunes together to create amazing experiences. Becoming a nightclub DJ is the dream for most DJs- it takes a lot of time and commitment to build up a following and get a residency in a trendy club. Most nightclub DJs started DJing in a different market and moved into the club scene, so don't expect to start playing club sets right away.

Radio: Radio is where it all started, so many great DJs learn and get started DJing by hosting radio shows. Radio DJs work with very different technical equipment to most other DJs, but they perform a similar function; they try to create a great atmosphere for their listeners with their music choices. On most radio shows, there are also sections dedicated to talking about music news, or interviewing musicians, meaning that radio DJs combine their DJ skills with journalism and presenting.

Bedroom: When you're still learning how to DJ, and are just creating new mixes and experimenting with the software, you're a bedroom DJ. There's no shame in being a bedroom DJ, particularly not in today's market, where many DJs spend years learning new DJ skills and sharing their newest mix. Working from your bedroom allows you to build your brand online before venturing out to spend time in venues. DJing from your bedroom is a great way to move into the DJ market and hone your DJ skills.

Wedding: As the name suggests, wedding DJs spend their time performing at weddings. Being a wedding DJ is a unique type of DJing because it requires a specific set of skills. Wedding DJs need to be gregarious hosts who can take suggestions from wedding guests, propose toasts and much more. Often, they play top 40 pop tracks from all genres, ranging from hip hop to dance music and beyond, that appeal to guests, but occasionally they might get quirky gigs performing specialist sets for themed weddings.

Mobile: Similar to a wedding DJ, mobile DJs travel the country, or even the world, performing at private events. From baptisms to bar mitzvahs, birthday parties to banquets, if you can have a DJ there, then a mobile DJ will host it. They have a versatile skill set and have to be friendly and approachable. Many wedding DJs are also mobile DJs, as they transfer their people skills to hosting a variety of events and functions.

Turntablists: For those who love old-school vinyl, becoming a turntablist could be the ideal career choice. Also known as scratch DJs, turntablists perform live using traditional equipment like turntables, a mixer, headphones, and special effect buttons.

Music Producers: Producers are a type of DJ, as they create music from different instruments, vocals and special effects. Using DJing software, they can turn a bunch of noise into a banging track. They often work for other musicians or record labels, and write, produce and edit tracks. If you're starting in the production market, then check out our recording studios to practice in a professional space with the very best equipment on the market.
With technology continually advancing and music lovers always looking for something new, the list of types of DJ is constantly growing. Most professionals in this market define themselves as more than one type of DJ, as they take on multiple jobs.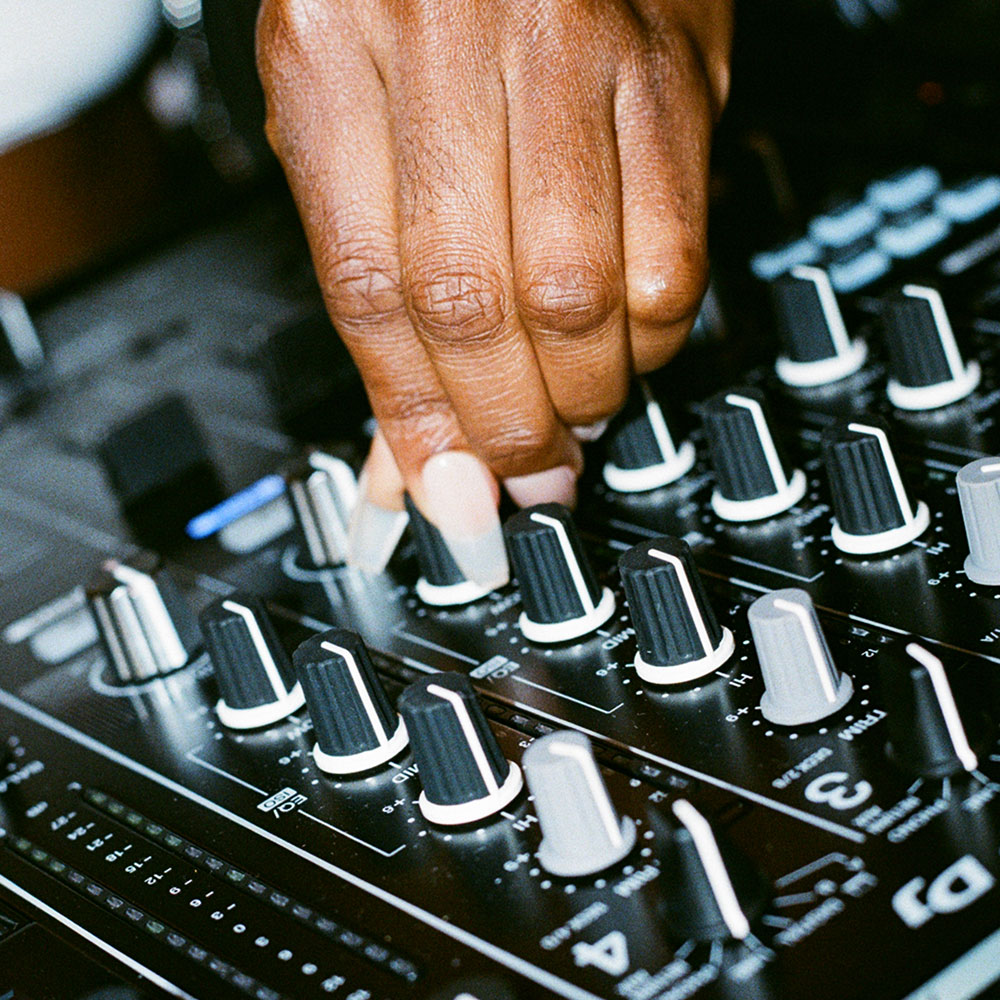 3. What Does Being A DJ Involve?
The reason most DJs fall into multiple categories is that they are usually self-employed, and as such, they're able to take on the gigs they want.
Being self-employed means that you'll have to be your own manager, team leader, supervisor and admin assistant, all while learning how to DJ and creating sets that party-goers love.
The market is highly competitive, so you'll also need to adapt to the latest trends and stay up to date with the newest song releases and mixing trends. To do this, you'll need to be genuinely passionate about music and want to spend your life immersed in the music scene.
For most DJs, their job is a labour of love. You'll spend hours slaving over your controller tinkering with your setup or mixing new tracks so that you can perform the best club sets possible. As well as paid gigs, you'll also do a lot of unpaid work, especially when you're trying to make a name for yourself in the scene and understand the industry standard.
DJs don't need formal qualifications, but that doesn't mean that the job is easy- far from it! DJs are entertainers, event hosts, dancefloor managers, creators and small business owners, all rolled into one. You'll need to keep your skills sharp outside of work, to ensure that every gig you play is an unforgettable experience for everyone.
All of this might sound like a lot of fruitless work, but it will pay off when you've achieved your dream and can perform the gigs that you've always wanted to when you thought about entering the market. As you grow your following and perform sell-out sets, it will get easier to secure great gigs at fantastic venues.
4. What Skills Do You Need To Become A DJ?
DJing isn't just about the set you play and the mix you make; you also need technical and inter-personal skills to succeed in this demanding profession.
The type of DJ you want to be will determine many of the skills that you need, but in general, some skills are essential. These include:
Organisation: Knowing how to manage your time, and stay on top of your workload is vital for pretty much any job, but as you'll probably be working for yourself as a DJ, it's even more critical.

People Skills: Anyone who hosts live sets, for weddings, nightclub events, and other celebrations, needs to be able to interact with guests. You'll need to speak passionately about music and be able to help them remember the name of the tunes they want to hear.

Public Speaking: Playing at a wedding or special event means making toasts, introducing speakers, and much more, so you need to be comfortable speaking publically. As you grow more comfortable in your role, you should feel more confident. If you're struggling to speak publicly, then consider taking on a more behind-the-scenes role. Become a producer, so that you can continue creating the fantastic music that you enjoy, without having to speak publicly.

Networking: If you want to get gigs, then you've got to network with nightclub managers, promotors, and your fellow DJs. Collaborating with members of the music community will help you to land gigs, stay on top of the latest developments in the market, and much more.

Passion: If you're not passionate about music, then you're wasting your time, and this career isn't for you. DJing requires a lot of love for music, so you need to make sure that you keep the spark alive and keep listening to your favourite tunes. Whether you love hip hop or adore dance music and club tracks, your taste doesn't matter- you'll just need to be genuinely passionate about learning about new tunes.

Technical Ability: Many disco jockeys use cutting-edge software and equipment, so you need to be tech-savvy if you want to make it as a DJ. If you're good with technology and adept at learning new systems quickly, then you'll have a better chance of succeeding in this continually evolving market.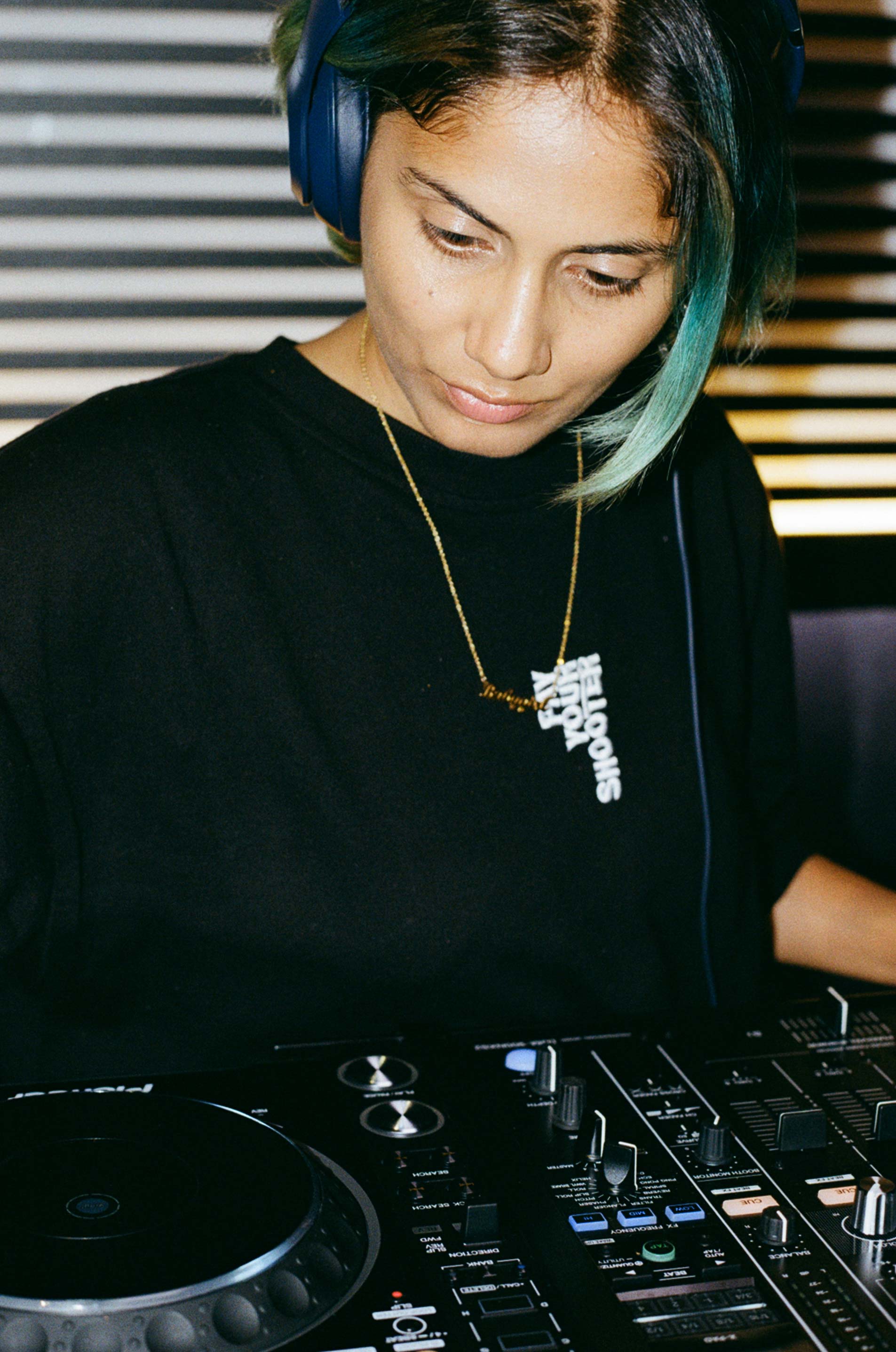 5. What Techniques Do You Need To Know?
As well as the above personal skills, there are also some basic techniques that all DJs need to know. These include:
Beatmatching: When you're mixing two songs, it is required that you learn how to beat match and synchronise the tempo so that they flow perfectly. Beatmatching takes a lot of practice and requires an intimate knowledge of music.

Phrasing: Part of Beatmatching, phrasing is a fundamental skill when mixing. Phrasing ensures that when you mix two songs, you create a great sound. Learning to combine multiple songs and make the transition between the two seamless is essential for anyone who wants to become a DJ. You'll improve the listening experience and make your mix sound natural.

Gain Controlling: Learning to keep your volume panels out of the red is a skill that every DJ using a traditional controller needs. Amplifying the sound on your controller when you've got multiple gain stages can be tough, so you need to learn to manage the volume to keep the songs playing correctly throughout your set.

EQing: When creating a DJ mix, you need to be able to use the equaliser right. Most DJ controllers have a 3-band equaliser, and you need to understand how to use them to create a seamless mix. EQing allows you to balance the frequencies of multiple tracks, instruments and sounds to get a mix that's pleasing on the ear.

DJ Music Programming: Also called song selection, music programming is a unique skill that is personal to every DJ. You need to be able to choose the right tracks to create a banging DJ set that listeners will enjoy dancing to and make their night extra special. Programming is a skill that takes time to learn, so be prepared to practice and learn on the job.
All of these skills take time and practice to learn, but you can speed up the process by taking a look at some of our blog posts for DJs. Head over to the DJ tips blog page to kickstart your progeess on the ones and twos.
6. What DJ Equipment Do You Need?
When you first start looking for DJ hardware, you'll notice that there's loads of gear on the market. With so many brands and types to choose from, it's easy to feel overwhelmed.
Thankfully, you can easily DJ from a laptop using only a few pieces of equipment. All you'll need is:
A Laptop: An essential part of any DJ setup is a quality laptop. You'll want to have a separate laptop for DJing so that you can use all of your space on your software and music library. Check out this list of laptops for DJs, so you can find the perfect solution that's up to the industry standard.

DJ Software: You'll also need software that allows you to create mixes and play amazing sets. We'll talk more about the best software later.

A DJ Controller: DJ Controllers allow you to mix tracks and play inventive sets. They include volume controls, EQs and speed controllers. As such, they allow you to change the way the music sounds instantly. Have a look at the best DJ controllers on the market, to find the one that suits you.

Headphones: While you're playing your set, you need to listen to the tracks. Headphones allow you to block out any background noise and focus on the tunes, so you can get your beatmatching and phrasing perfect. The headphones you use every day might not be suitable for DJing, so have a look at some of the best headphones for DJing to find yourself a pair that will make every set sound incredible.

A Microphone: When you DJ in a noisy club or at a crowded event, you need to make sure that everyone can hear you if you make an announcement. Find a microphone for your DJ gigs with the Best Wireless Microphone for DJs - The Ultimate Guide, so that you can always make yourself heard no matter how banging the party.
A basic DJ setup is ideal for beginners, but as you get better and start performing more gigs, you might find that you need more specialist gear. You can learn more about creating the perfect beginner's DJ setup by checking out our blog post.
Some of the other equipment that you should consider using to enhance your DJ career includes:
Turntables: If you're planning on becoming a turntablist, or even if you just like experimenting with vinyl and learning new skills, then you'll need a turntable. You'll also need other gear, such as speakers and needles to run your turntables and ensure that the setup looks, and sounds, perfect.

A DJ Mixer: Most controllers have a mixer built-in, but if you're keen to learn to mix a lot of tracks and want a separate solution that isn't reliant on your laptop and software, then a mixer could be perfect for you. Mixers allow you to mix tracks from various formats, such as CDs, vinyl records, samplers, and more. As such, you'll be able to combine every solution that you have without burning everything onto your laptop when you use a DJ mixer.

A CD Burner: If you've got CDs and want to access them through your laptop and DJ software, rather than your mixer, then you'll need a CD burner. These innovative devices allow you to pull your favourite music off the CD and turn it into an audio file, which you can then mix and incorporate into good sets and more.

Speakers: At nightclubs, festivals and other live music events, the venue usually provides the speakers. However, if you play live gigs, then you might need to get a set of speakers. Having your own speakers means that you can set them up how you like them and that you always have the right solution on hand. There are many different types of speakers on the market, so find out which ones you'd like to incorporate into your DJ gear / speaker setup.

Lighting: Another optional extra, many mobile DJs choose to carry lighting products and offer a light show as an optional extra to clients. If you want to include lights in your set, then you can sync them with your music to create an incredible performance.

Equipment Cases And Stands: For mobile DJs, or nightclub DJs who want to play guest sets at various venues, a case and stand are essential. Your equipment is expensive, and it can be time-consuming to learn how to use a new piece of kit, so you want to protect your gear when you're carting it around. You'll also need mounts to stand your gear on when you're performing, so it's easy to use. Most manufacturers offer cases explicitly designed around their kit, so try to find a case and stand that will work for your gear.
7. What DJ Software Do You Need?
Once you've found the right laptop for DJing, you'll need to download software that will allow you to put together and play incredible sets. Quality software allows you to create good sets, a great mix and playlists, and much more.
Thankfully, most solutions have all the features you need in one easy-to-use package. You won't need to download dozens of programmes; just find the right DJ software for you, and you're ready to go!
Some of the most popular software products on the market are:
Mixxx: If you're looking for a free software product to use while you learn how to DJ, then Mixxx is one of the best on the market. It offers a powerful opensource platform that gives you a variety of features and is one of the best free solutions you can find. It does have its limitations and isn't always up to the industry standard, so once you've honed your skills, you can find a solution that offers you all of the features you need to become a renowned DJ.

Traktor DJ 2: The brainchild of Native Instruments, Traktor has long been the software of choice for dynamic DJs, and with good reason. The latest version, Traktor DJ 2, offers you the chance to try out the features of this incredible software for free. As it's integrated with SoundCloud Go+, you've also got access to an extensive library of songs to use in your sets.

Serato DJ Pro: Serato DJ Pro has loads of innovative features, including Sampler, Effects and many others. It has a professional yet easy to use graphic interface and is compatible with most controllers and other hardware. It doesn't have a free plan, but it is scalable, so you can add new tech and solutions as you expand your setup. As such, Serato DJ Pro is perfect for new entrants to the professional DJ market.

VirtualDJ: A pioneer in the software market, VirtualDJ integrated cutting-edge features such as streaming services a long time before most of its competitors. Today, Atomix's solution remains the ideal tool for anyone that wants to stay ahead of the curve. The solution is free for non-professionals, but once you start synching it to your controller and mixers and using it to earn money, you'll need to pay for it. Professional DJs can pay a $19 a month subscription, or a one-off fee of $299 for VirtualDJ Pro Infinity. A cost-effective solution, VirtualDJ offers you innovative features and an accessible layout at a low price. You can always try it for free first, then commit to paying for it if you enjoy using it.
·
rekordbox ver. 6.0: For anyone starting to make a name for themselves in the market, this is another flexible solution with a subscription pricing plan. It also offers a range of time-saving features that allow you to sync your music directly from the Cloud and import set tracks from a variety of devices, including your iPhone. As such, it's ideal for Apple fans and anyone who's got lots of songs and sets to keep track of on their computer.
·
UltraMixer: Many of the software products on this list work amazingly in the club, but aren't great for anyone learning to play events. If you're planning on taking your music on the road and playing celebrations and events, then UltraMixer could be ideal for you. It's perfect for ongoing performances and has a traditional interface that's easy to read. The software has an easy to read library, so you can quickly find the tracks your guests want to hear. There's also an automix feature that lets you leave your software to play through a playlist while you disappear for a few minutes- perfect for long events where you need to take a break but keep the music playing.
In such a fast-paced market, it's understandable that software developers would release new products for DJs regularly. Find a product that is updated often and has fantastic reviews, then test it out before you decide it's right for you and commit to paying to use it.
Make sure you're comfortable with the interface, the features, and the overall feel of the software so that you can select your perfect companion for every DJ set.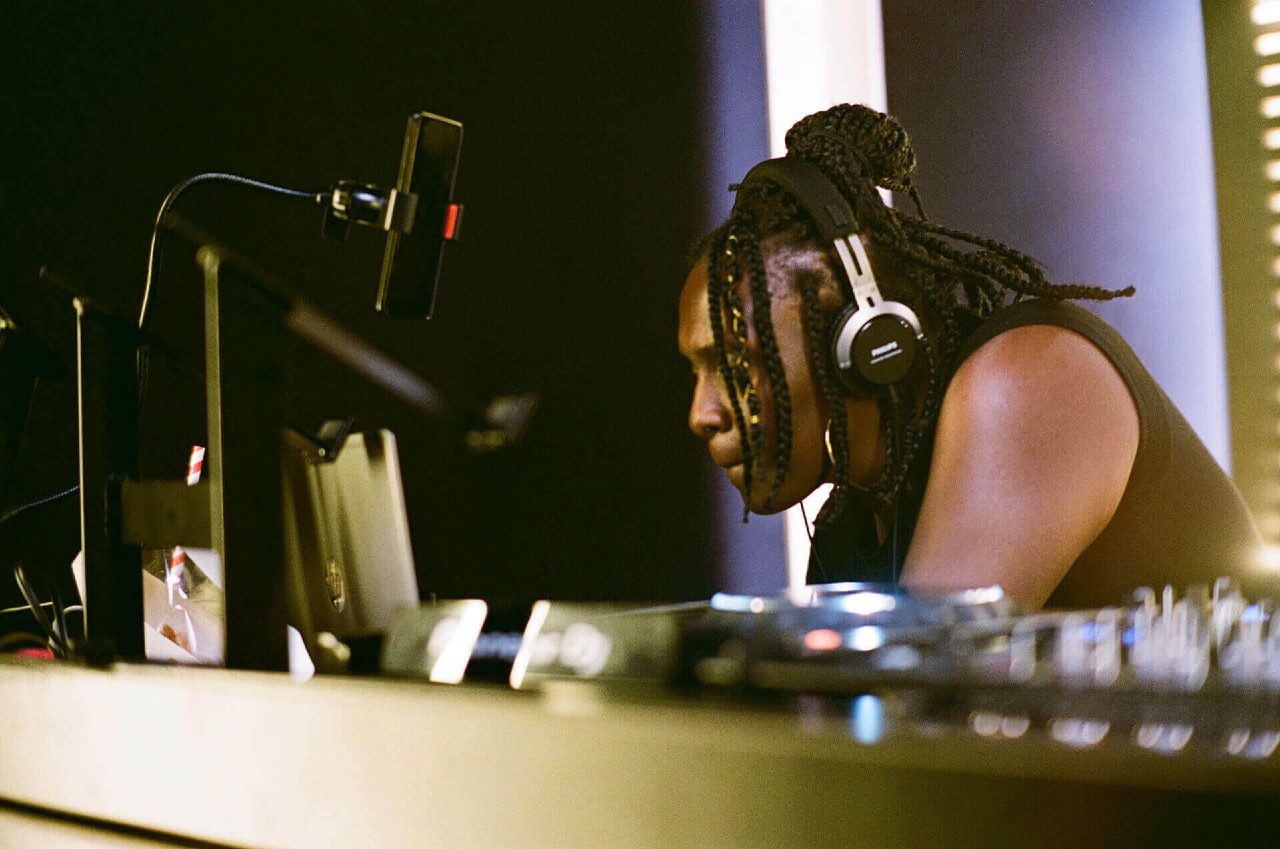 8. How To Record Your First Mix
Creating an incredible DJ mix, which incorporates multiple tracks and turns them from several different pieces of music into one continuous song, is a vital skill.
No matter what type of DJ you want to become, you'll need to learn how to create incredible mixes that listeners will love. The first step is to create the right setup, which we've already discussed.
Once you've got your gear together and have played around with it a few times, you can get started creating your first mix.
Most DJ mixing is live, but when you're starting out in the community, you should mix your music at home before you progress onto live mixes. You don't want to mess up your first set!
For your first mix, consider using two tracks. Once you've got the hang of mixing and feel more confident, you can start using more tracks and adding special effects. For now, two tracks will be enough to practice on and hone your skills.
When you're searching for songs to mix, you should look for ones with a steady beat, that will compliment each other. Listen to them over and again, so you know them inside out.
Load both tracks onto your laptop so that your DJ controller and software has access to them. Adjust the pitch controller and volume, then you can start beatmatching.
Beatmatching takes time and practice, especially if you're not using the sync button, and are doing it by ear. While the sync button is useful, you should still know how to beatmatch by ear if you want to go far in the market.
If you're beatmatching by ear, then you must listen carefully to every aspect of the songs and make sure that they line up with each other. Play them both at a similar volume, so that you can hear them both clearly.
When you've got the two songs playing together coherently, you can start to mix things up using your DJ controller. Use features like your crossfader and equaliser to adjust the sound and emphasise specific parts of each song, such as the bass.
Remember, your first mix is just a practice. It's a learning exercise, so have fun with it! Experiment with different songs and effects so that you can create a distinctive sound. Eventually, you'll be able to create a complete mix, which you can play at your gigs and share with your online followers.
In creating a DJ mix, there aren't really any rules; as long as the resulting mix sounds great, it doesn't matter if you play with the rules of music. It's actually encouraged!
Create a test mix, and share the results with your early followers, friends, and family. Ask them for honest feedback on your mix, so that you can develop your sound and get a feel for what works and what doesn't in mixing.
9. How Can You Build A Following As A DJ?
With your first DJ mix ready, you're ready to start building a following and getting your name out there. The DJ community relies on friendship and collaboration, so you'll need to start working with other DJs, as well as building your distinctive brand and style.
When you think of your favourite professional DJs, you probably remember their branding as much as you remember their music.
From Deadmau5 and his oversized mouse head costume, through to Tiësto and his distinctive sound, every DJ has a personal brand that they build using a variety of techniques to get themselves noticed.
In such a saturated market, where there are hundreds of DJs vying for every gig, you need to make sure that you stand out from the crowd. By having a unique brand and a loyal following, you'll increase your chances of getting the coveted gigs in the best clubs.
You'll also be able to branch out and start playing bigger venues, such as music festivals. Landing a festival gig requires a renowned brand and a good following, so you need to get your name out there if you want to play at your favourite festival.
Cultivating a good brand and building a following takes time, effort and dedication; it's a long-term commitment, but it will pay off in the long run.
Like any brand, you'll need a striking logo, promotional images and a good website. You'll also need to use social media platforms, such as Facebook, Twitter and Instagram to generate followers and keep them updated.
When creating your online presence and marketing materials, you need to incorporate your look and creative flair into everything. The way you dress, the colours you use on your branding, and even the font you use for any text will all influence your brand and turn you from just another DJ into a recognisable industry figure.
At first, you'll be able to get your friends and family to follow you, but you'll quickly run out of mates and cousins, so you need to spread your wings and explore other avenues.
Use the internet to your advantage and get your name out there by collaborating with others online. Some great techniques for growing your following as a DJ include:
Starting A Blog: Share your skills with other budding DJs and release new music on your blog to earn more followers. You can also monetise your blog by allowing sponsored posts or charging advertisers to host promotions on your blog, meaning you'll be able to get some extra cash to spend on new DJ equipment and software!
·
Launching A Podcast: Podcasts are a great way to reach your target audience and introduce them to your music. Create a podcast and share it on Apple Music and Spotify, the two biggest podcast directories out there today. Promote your podcast on social media and your website to get more listeners and further expand your following.
·
Use Video: Video marketing is a fast-growing industry, with short attention spans and short-form video platforms like TikTok making it people's preferred way to get their information. If you want to reach a broad audience and get them interested in your music, then try creating engaging videos. These could be tutorials, informational videos, or funny skits that make viewers laugh. Filming yourself and sharing it with the world will make you seem more personable and make your followers interested in you as a person, as well as a DJ.
·
Remix Popular Tracks: Try remixing the latest popular songs and putting your unique spin on them. Listeners who find your track might share it with friends who love the original, bringing you even more followers. Your remix might also come to the attention of the song's creators and other musicians, so eventually, you might be encouraged to remix more tracks. You can then use their fanbase to grow your following and interact with even more music lovers.
·
Collaborate With Other Musicians And DJs: As well as remixing, you can also interact with fans of famous musicians by collaborating with them. Reach out to your fellow DJs, musicians, and producers with innovative ideas for collaborations that could benefit both of you. If they're happy to work with you, then you'll have access to their fans, who could quickly become your followers.
·
Put A Signature Sounds Into Your Tracks: When you're remixing and creating unique songs, you should add an audible signature to reinforce your branding and make everyone aware of whose music they're enjoying. Your signature sound is like a logo, but for your music. Add it to your remixes, sets and everything else, so everyone who hears your music knows who created it.
·
Get Your Name Out There: As obvious as it sounds, you need to get stuck into being a DJ. If you keep waiting for the perfect gig, then you might not be able to get it when it does come along. Start with small, manageable gigs, or even with gigs hosted from your bedroom. As you get more popular, you'll be able to secure more gigs, including paid live streams and positions hosting physical events. Never be afraid to take on a small gig; every Dj starts somewhere, and you never know what opportunities even an insignificant gig could bring.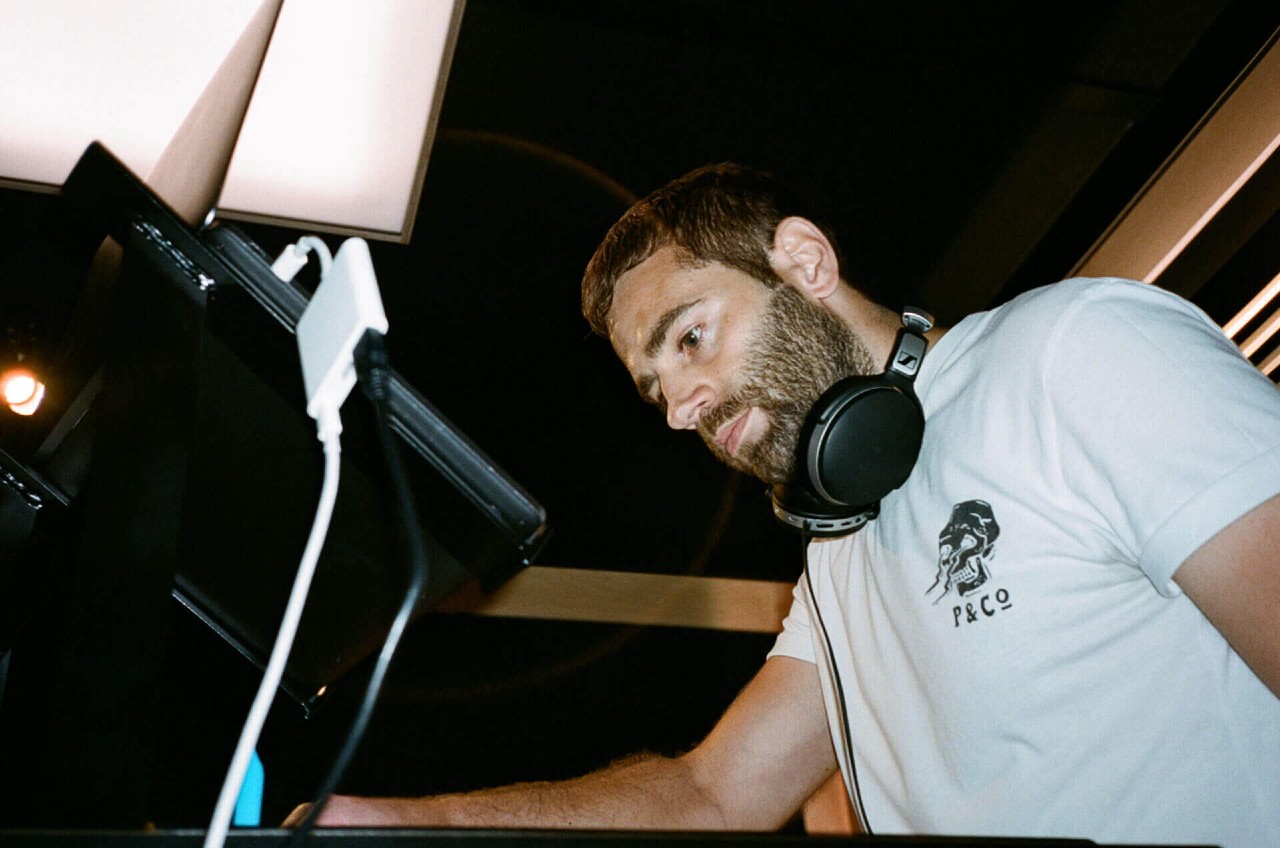 10. How To Land Your First DJ Gig
Once you've started building your following and making mixes, you can look for your first DJ gig. It takes a lot of time and effort to earn the trust of the music market and find a club promoter or event coordinator willing to give you a gig, so be patient and don't give up.
If you've followed the tips in this article, then you should already be halfway towards landing your first DJ gig. Keep networking and collaborating, and eventually, you'll find exciting opportunities that you can leverage to land a fantastic gig.
Use online job boards and social media to find opportunities and then pitch your services. If you follow the venues that host the gigs you want to play on social media, then you'll eventually find the opportunities that you want and can offer your services.
As well as club events, consider checking out private DJ gigs at weddings, birthday parties and other private celebrations. Ask your friends and family if they need a DJ for an event and get the word out that you're available for gigs. Eventually, a connection might reach out to you and offer you your first chance to show off your skills.
It might take longer than you expected to land your first gig, but don't despair. If you're struggling to land the DJ gig of your dreams and itching to get out and perform, then consider creating opportunities yourself.
Host an event and invite your DJ friends and music industry network, then play them your favourite tracks and an exciting new mix. Creating an event yourself gives you complete control over every aspect of the night, so it showcases your branding and skills perfectly.
Alternatively, you could host virtual club nights from your bedroom and share them with your online followers and your DJ network.
If you want to find out more practical tips, then check out our guide on how to land your first DJ gig. Our professional DJs share expert tips on how to land the DJ gig you've always wanted so that you can get your career off to a flying start.
Your first gig is only the beginning of your career, but it's an important milestone. You should make the most of it by carrying business cards and sharing details of the gig with your online followers. If you use the opportunity wisely, then you'll be able to maximise your chances of getting even more gigs and moving up in the music world.
11. How Female DJs Are Bringing A New Spin To The Market
For years, DJing was a male-dominated profession, and to this day, many of the big names in DJing are men. Women have had to work hard to crack the DJing market, but now many women are making a name for themselves.
Women DJs bring a unique style and creative flair to the profession and create a vibing atmosphere at any event, which is why they're increasingly popular with clubs, party hosts, festivals and other events.
From Alison Wonderland to Annie Mac and beyond, there are loads of popular female DJs out there who are making their mark on the DJ landscape and becoming renowned for their unique sound and creativity. Each DJ has her own sound and style and has worked harder than most men to achieve the success they enjoy today.
So, if you're a female music lover who wants to become a DJ, don't let anything hold you back. It's not an all-boys club anymore; there's more than enough space for you in the market. Collaborate with your fellow female DJs, so that you all help to raise each other up and expand your reach. The DJ market might be competitive, but that doesn't mean it's not worth entering.
If you want to find out more about women DJs and how they're making their mark on the industry, check out our article celebrating women in music.
12. What To Do Next
Now you've read this guide and understand the basics of how to DJ, it's time to get started. The best tip we can give you is to jump right in!
By getting yourself out there, practising, and learning new skills, you'll be able to improve and flourish as a club DJ. If you wait around, you'll soon find that the music scene has moved on, and you're left behind.
Pirate Studios is here for anyone who wants to get find out how to DJ or improve their skills and grow as an artist. Check out everything we can do for you:
Thanks to our studio spaces, we can offer DJs and musicians access to professional equipment in cities around the world. We have a London DJ studio, as well as a Los Angeles DJ studio and more, so wherever you are in the world, we've got you covered. Check out our full list of DJ studios to find the one that's nearest to you and start practising in our state-of-the-art studios.

Finally, check out the Pirate Studios Blog to find out everything from how to start DJing and land your first DJ gig through to creating the perfect beginner's DJ setup.