The Best DJ Headphones For Mixing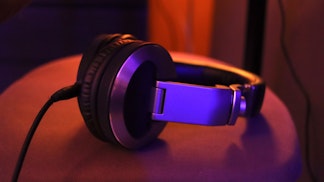 In the following guide to DJ headphones, we cover why you need headphones to DJ and look at some of the best headphone solutions on the market in 2022.
What is the purpose of DJ headphones? When you're watching a DJ perform, you've probably noticed the movement of the DJs headphones. Within 10 minutes of a DJ set, the headphones might go from the side of the decks, to around the DJs neck, to over their ears, to over one ear and back off again. DJs take headphones off and on again because they only really need them when they're in the mix.
So, how do you use headphones when mixing? DJs wear headphones when mixing tracks together in a DJ set because the headphones allow the DJ to hear both channels of a mix simultaneously. This means the DJ can preview the next track in the mix, while the crowd is still listening to the current track. You need to listen to the track before you bring it in so that you can beatmatch and ensure a smooth transition.
You can pretty much use any headphones to DJ but that doesn't mean you should. Most club DJs prefer closed-back headphones that reduce ambient noise and provide exceptional sound isolation - needed in noisy venues. Most also prefer circumaural (over ear) headphones since they're more comfortable and provide better bass response. But we'll get into that a bit more below.
From the best industry standard headphones to the solid entry level models, these are some of the best headphones to DJ with.
Sennheiser HD 25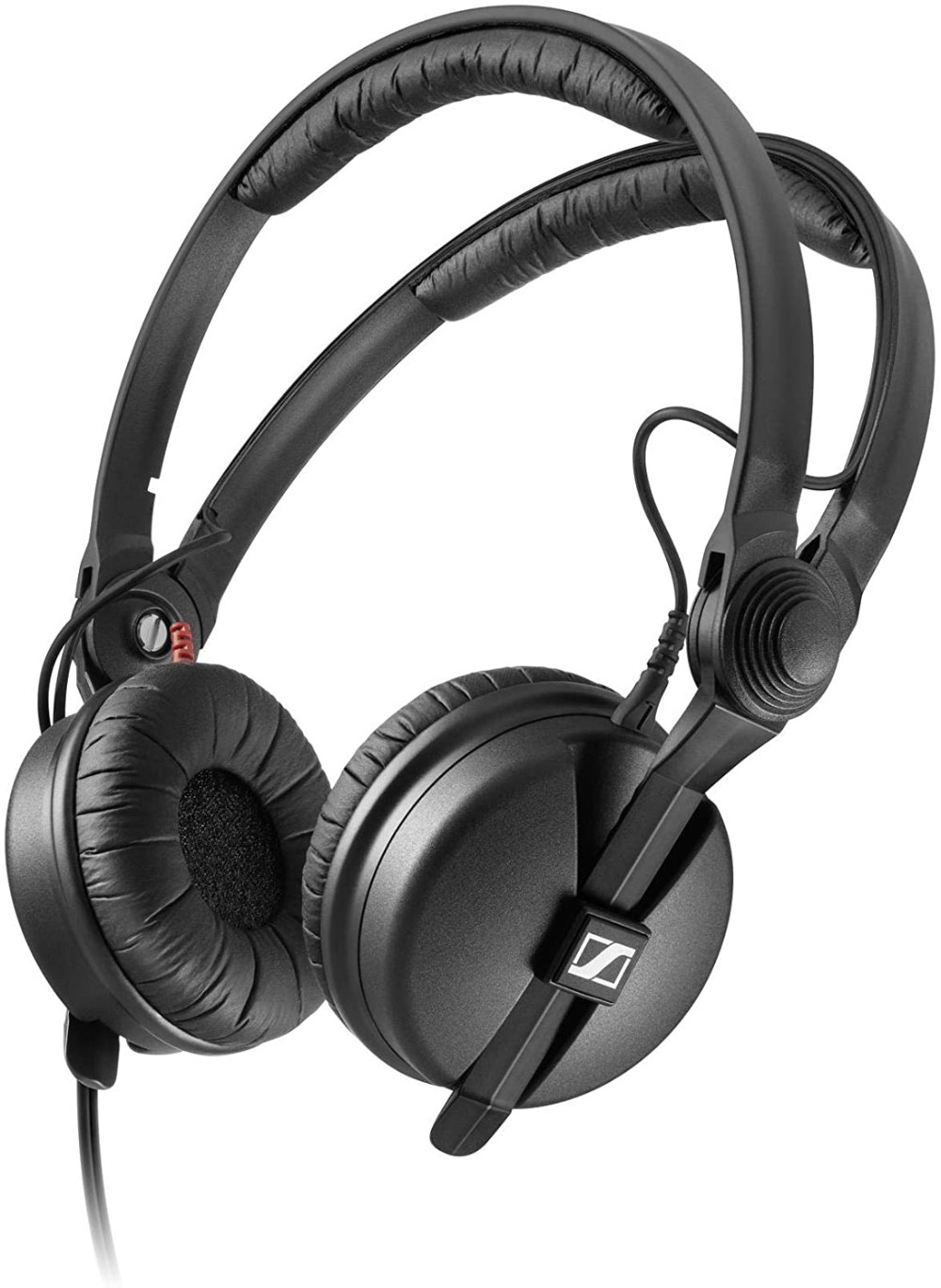 The Sennheiser HD25 is an industry standard DJ headphone. It's been around for years, and it's always been popular with DJs - probably due to its supreme comfort even over long periods.
The HD25 is extremely light, comfortable and durable as you would expect from a professional-grade headphone. The cable is removable which means it can be replaced easily and taken off for transit if you want. The capsule is also rotatable meaning you can listen comfortably in one ear.
The sound quality you get with these is very good. The HD25 has a frequency response of 16 Hz - 22 kHz (well within the range of human hearing), and unlike many other DJ headphones it reproduces bass accurately.
Pioneer DJ HDJ-X10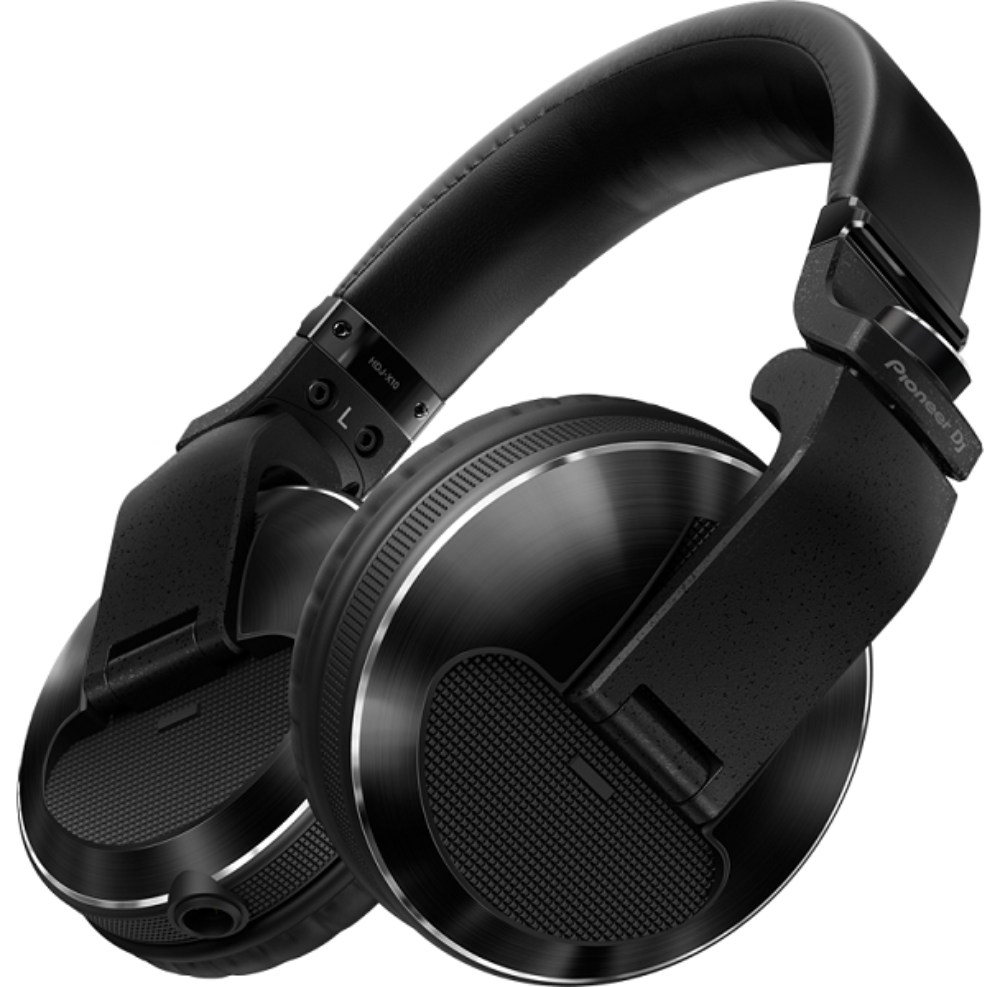 The Pioneer DJ HDJ-X10 headphones are the flagship model of Pioneer's DJ headphone range.
With their stylish design and exceptional quality, they give you a professional standard of sound, comfort, and durability for use at home or in the club.
The 50mm drivers deliver a wide frequency range of 5 – 40,000 Hz so you can hear all your music's rich details.
Their high level of sound insulation lets you block out external noise so you can concentrate on your set.
The swivel mechanism makes one-ear monitoring a breeze, and the rotatable housing lets DJs wear them comfortably however they prefer.
V-MODA Crossfade M-100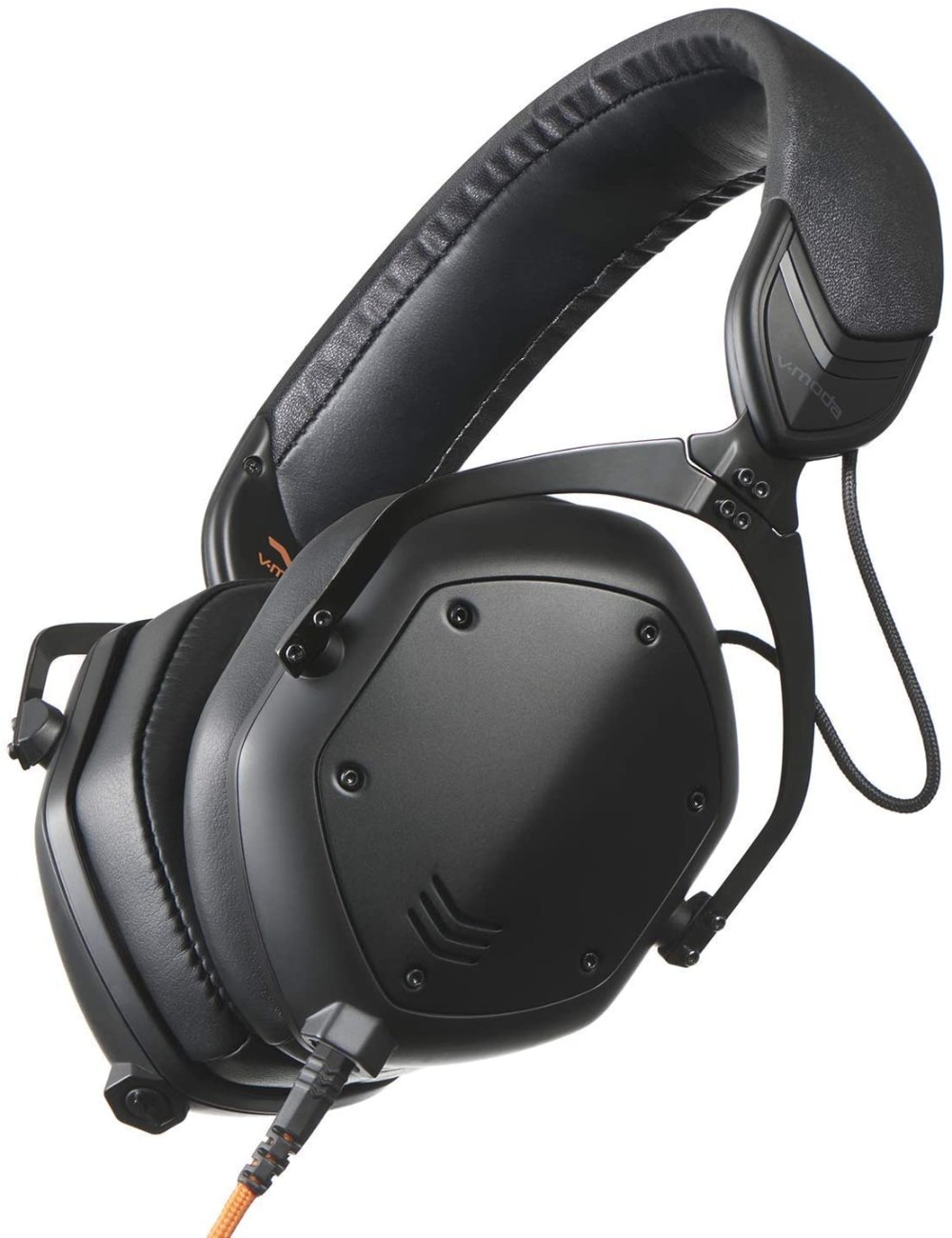 The V-MODA Crossfade M-100 is a great choice for anyone who wants a reliable set of closed back headphones with an incredible amount of detail. The ear cushions are made from memory foam, which makes them comfortable to wear for extended periods of time. They also come with a detachable Kevlar reinforced cable (which is both durable and tangle-free), as well as an exoskeleton carry case and carabiner clip.
They have a very deep bass response, and the drivers have been tuned to provide more bass than your average set of headphones. This makes them perfect for DJs who want to mix EDM, trap, hip hop or other genres that feature heavy bass elements. Their sound quality remains consistent regardless of how loud you turn up the volume.
You can take advantage of their collapsible design by folding them up into their carrying case when you're not using them, which prolongs their lifespan significantly compared to larger headphones that you'd typically find in a studio. They're also compatible with virtually any device that has a standard headphone jack, including smartphones, laptops and DJ mixers.
Audio-Technica ATH-M50x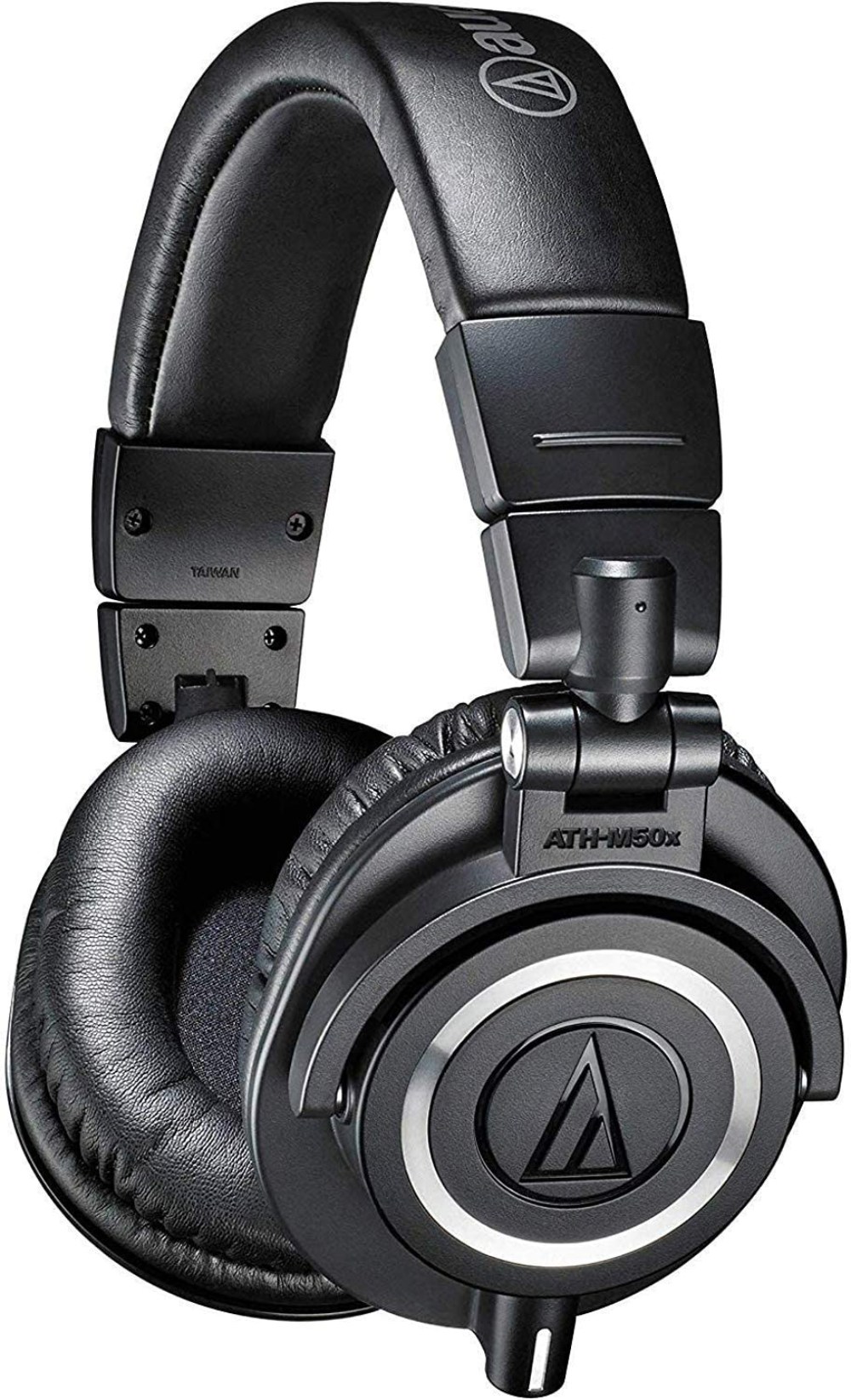 The Audio-Technica ATH-M50x is a great set of headphones for DJ's, and a perfect combination of quality and value. They're comfortable to wear, extremely versatile, and they offer a ton of bang for your buck.
The ATH-M50x's are the successor of the popular ATH-M50, which were released in 2007. As you might expect, they remain a top choice for amateur or professional DJs due to their excellent sound quality and solid construction.
The ATH-M50x is available in three different finishes: black (with red accents), white (with silver accents), or limited edition blue (with gunmetal accents). I'm personally fond of the limited edition blue model - it's really cool looking, but you really can't go wrong with any of them.
In terms of comfort, these headphones are fantastic. They're designed to be worn for hours without causing discomfort - even if you wear glasses! The velour earpads are soft and plushy, and the headband padding is made from a high quality leather that won't wear out over time like some other models do. These headphones adjust to just about any head size thanks to their 90 degree swivelling earcups
Denon DJ HP1100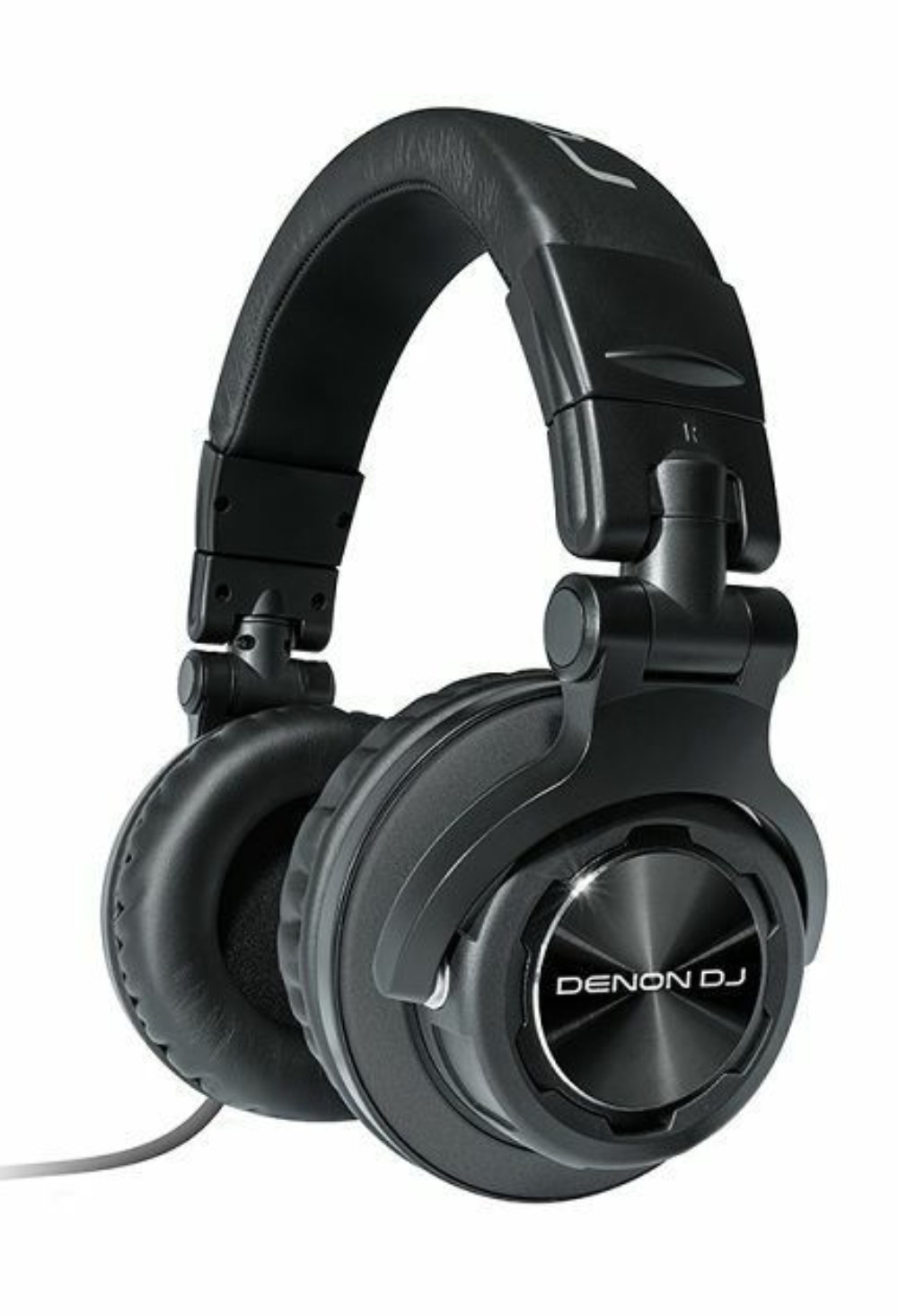 The Denon DJ HP1100s have all the features any professional or aspiring DJ would need. They're designed with memory foam ear cups and headband padding for comfort during extended wear. As far as sound quality goes, they have 50mm drivers that provide great bass response and a clear overall sound. The noise isolation feature blocks out external noises so you can focus on your mix. The swivelling ear cups allow for one-ear monitoring if needed. They are built with a flexible design that makes them easy to transport and store in your gear bag.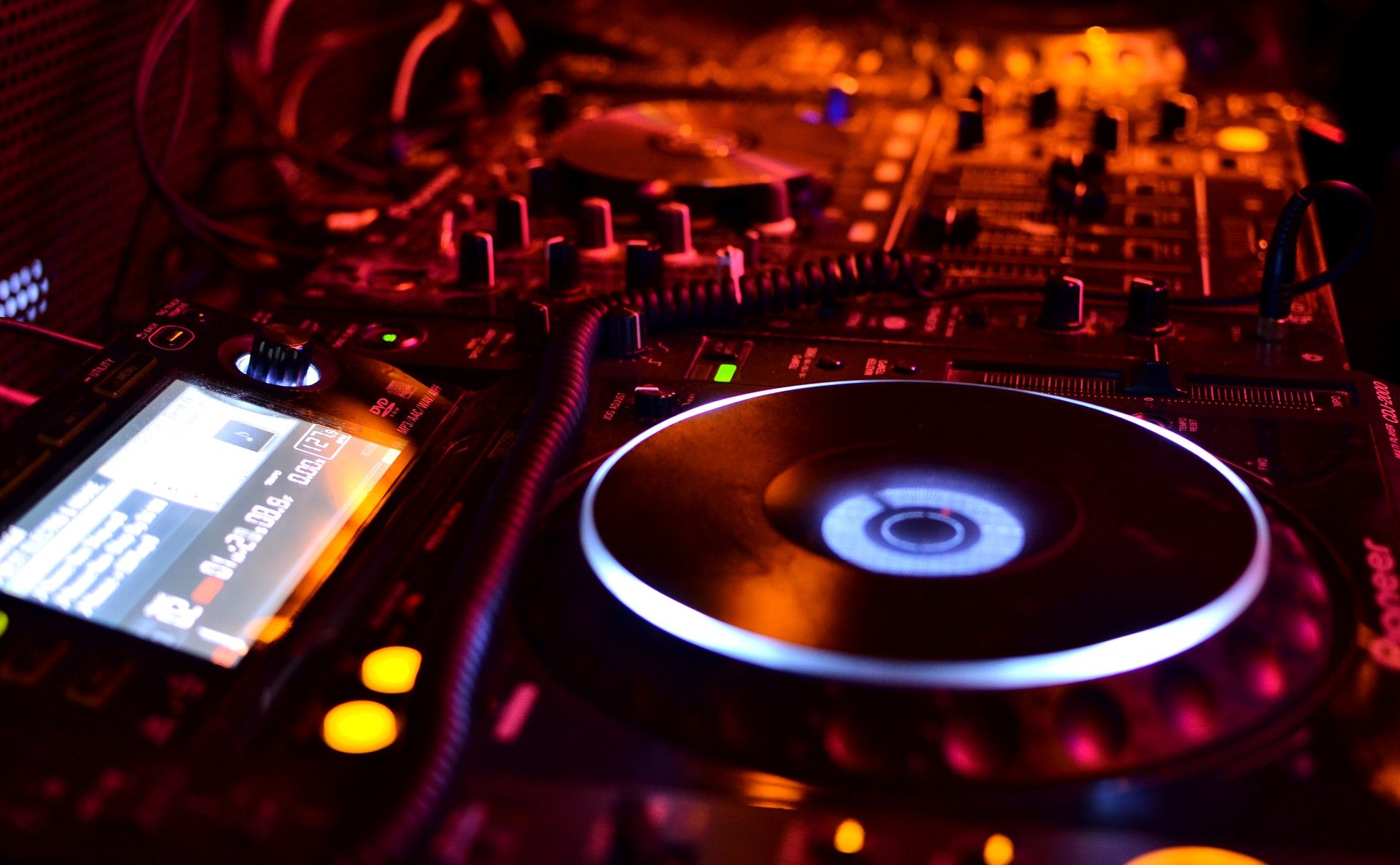 One thing that all of the headphones listed above have in common is that they are all wired. You can DJ with wireless headphones but it's a little more complicated as you'll likely be connecting via Bluetooth and this adds ~150 ms latency. If you're DJing with Bluetooth headphones you'll also need a Bluetooth transmitter with aptX low latency. It's not the end of the world, but if you're buying headphones specifically for DJing, I'd recommend going for a model that's been tried and loved by DJs all over the world such as the Sennheiser HD 25 or the Pioneer DJ HDJ-X10.
Feeling inspired? You can book one of Pirate's DJ studios in the UK, Ireland, US or Germany.