How To Choose A Great DJ Name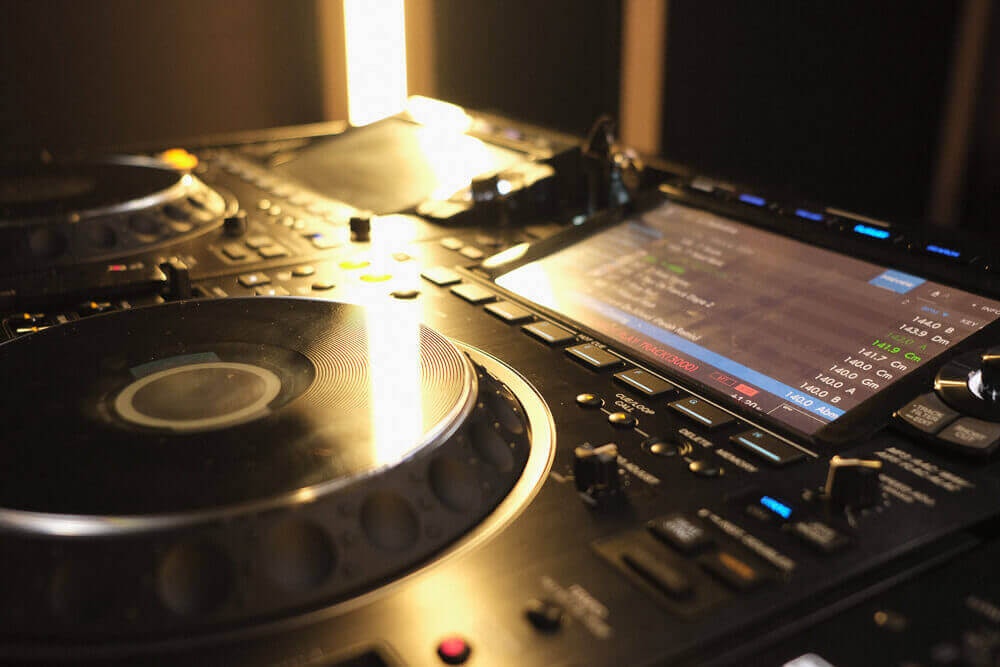 Having an effective DJ name will help you build and maintain a following for your DJ gigs and online activity. You can even use multiple DJ names or DJ nicknames to distinguish between different facets of your musical personality. For example, Aphex Twin has recorded music using over ten different aliases including AFX, Caustic Window, and Polygon Window.
A lot of DJs get bogged down trying to think of clever DJ names. For many, nothing they come up with seems quite as unique as 'Four Tet', or as easy to remember as 'Plastician'. To help inspire some DJ name ideas, we asked four selectors with great names to tell us where they got them.
To hone your skills as a band, producer, DJ or dancer, book a Pirate.com studio in the UK, US or Germany now.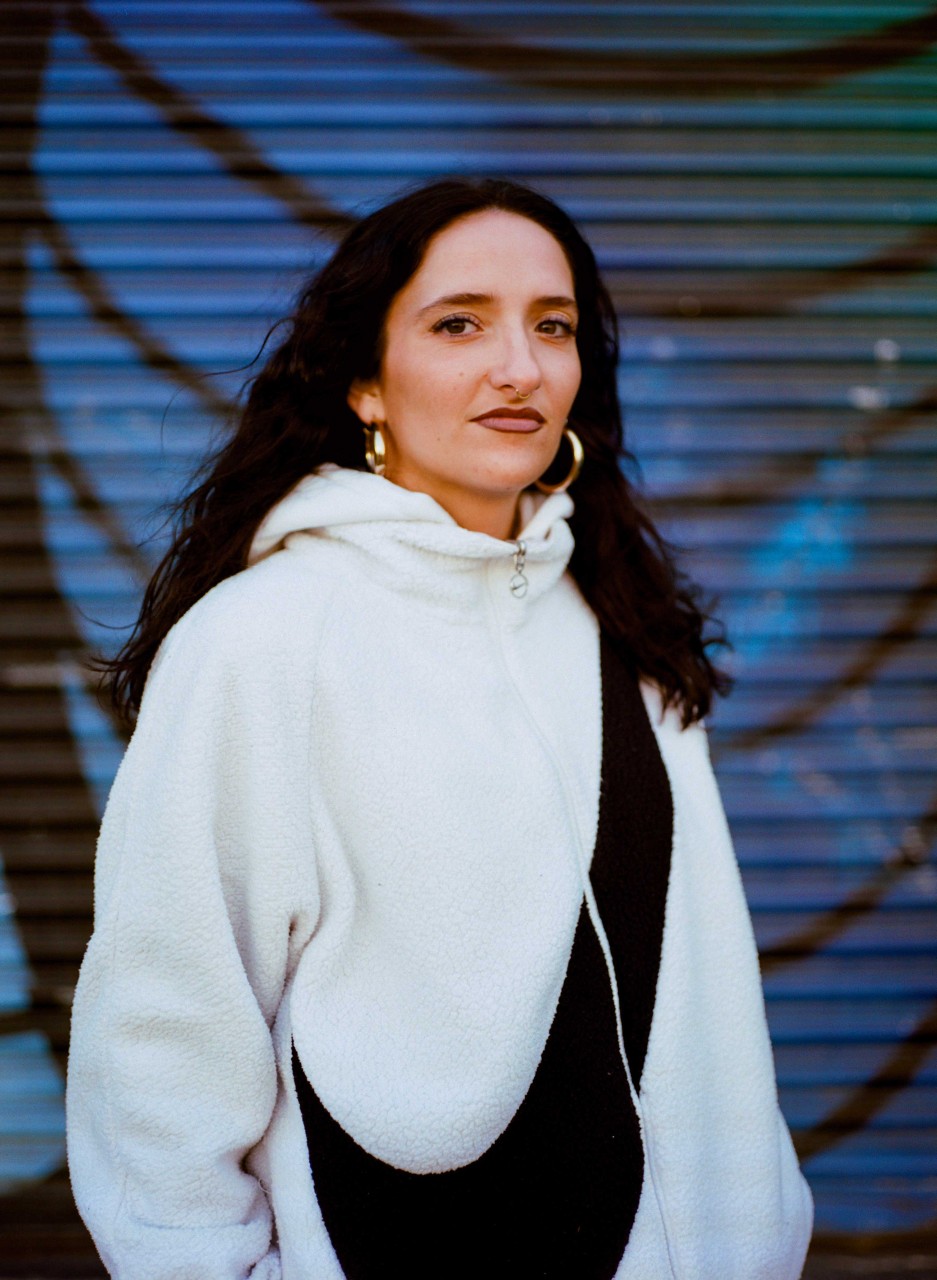 Saint Ludo
London-based, Italian DJ Saint Ludo plays a mixture of underground club music and hard-hitting rap. She also co-runs the femme culture imprint with Elkka.
When it came to choosing a DJ name, Saint Ludo was inspired by a chance encounter:
"Initially my DJ name was just Ludo which is my actual name, but then I realised it was impossible to find me on Google and I wanted to be a bit quirkier and more unique.
One day, as I was walking home in Hackney, I helped a very high man who was walking in the middle of Kingsland Road get off the street.
I sat with him on the sidewalk for a bit to see if he was ok and he said: "You're a saint, Ludo". I ended up making that my DJ name because I love a bit of blasphemy."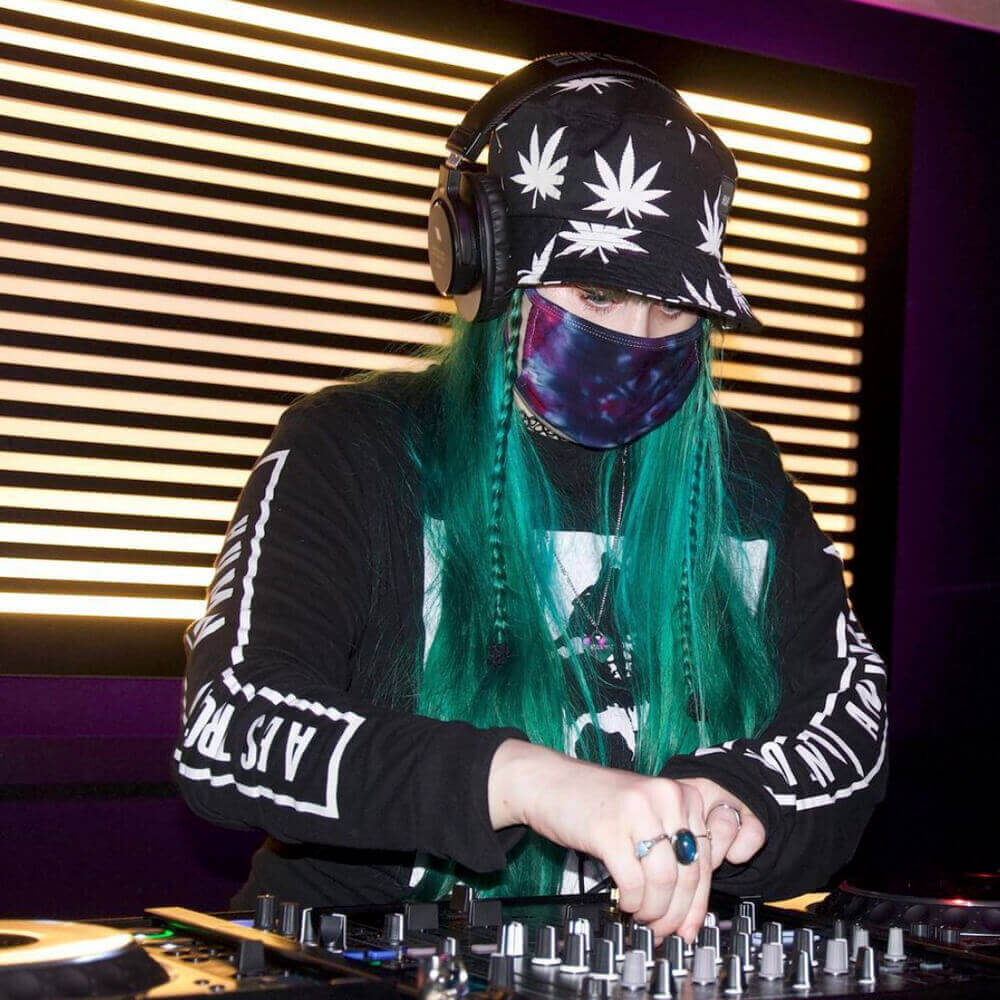 QOZMOCAT
Hailing from Brooklyn in New York City, DJ/producer Qozmocat operates in the world of dark and psychedelic bass music.
She recommends keeping DJ names catchy, fun and true to what you love:
"I love cats and I love outer space, so I knew my DJ/Producer name needed to be something that combined those two elements. I looked up a list of space related words for inspiration, but quickly became set on using something related to Cosmo.
I wanted my name to be something that would stand out, as well as something I could get the username for on social media, because everything is taken these days.
I decided on Cosmocat, but threw in the Q to spice it up, and because I wanted to turn the Q into a tilted Saturn for my actual logo. Therein, Qozmocat was born.
My advice is to think about what you love and what makes you happy. Try to come up with an original little twist on it so that you can lock down social media usernames and stay consistent across platforms. Keep it simple, keep it catchy, and keep it fun."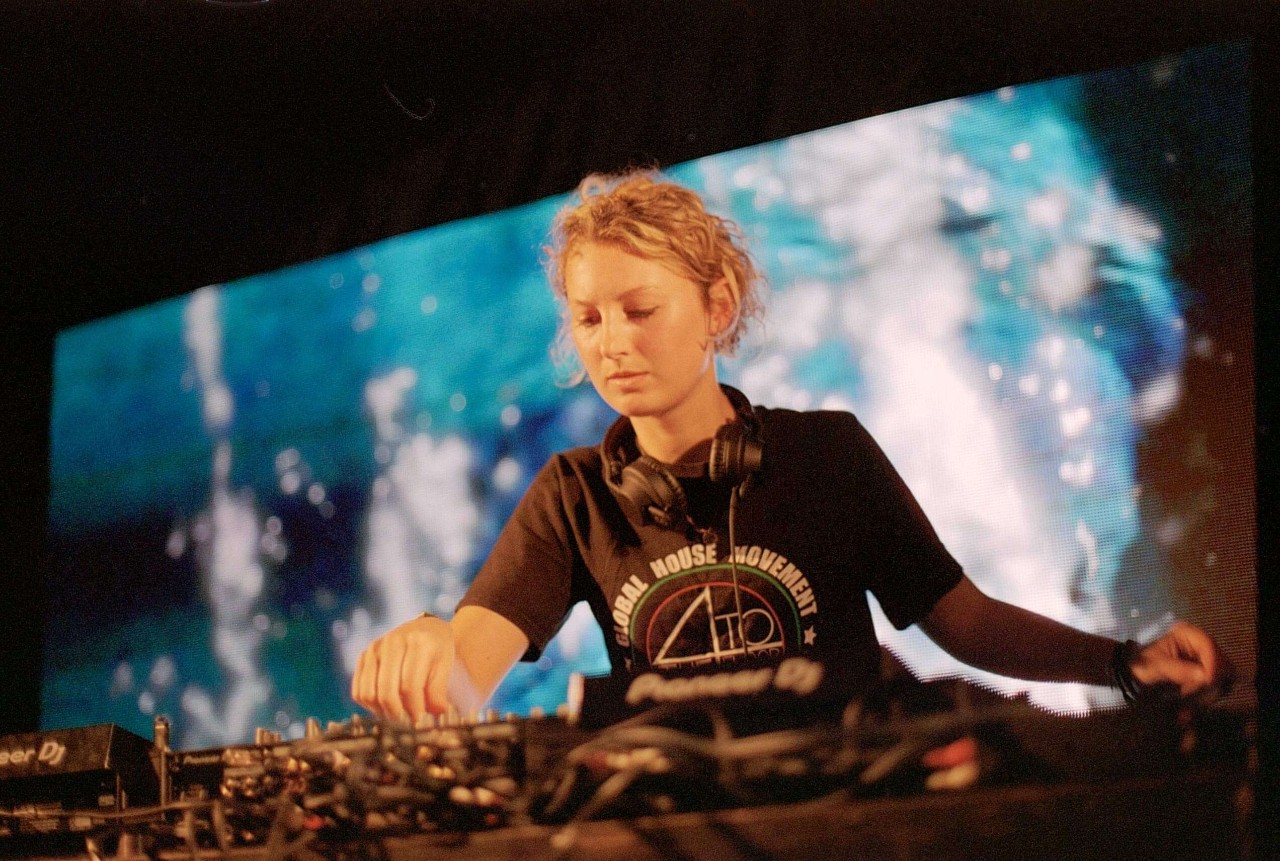 Jay Carder
Jay Carder fuses raw, tribal rhythms with breaks and electronica in dance-heavy DJ sets that awaken the spiritual side of the floor.
For her artist name, Jay Carder (real name Josie Carder) finds comfort in an alias that's both familiar and separate:
"I think it's important in today's world to have a degree of separation between self and artistic persona. On social media and online, we have very little privacy anymore.
Although I pretty much use my real name,'Jay Carder' is just enough removed from 'Josie Carder' for me to see and interact as an artist online in an altered mindset.
I didn't change my name fully because I still wanted it to remain personal to an extent - it's still me at the end of the day. Also, when thinking about artist names to use, there weren't any standout words that I feel particularly associated with and randomly choosing one didn't feel right to me.
'Jay Carder' is entirely me and also not me; it's certainly not being used by anyone else (a recurring issue I've noticed when searching for artist names). Plus, on a really basic level, it's handy for SEO too."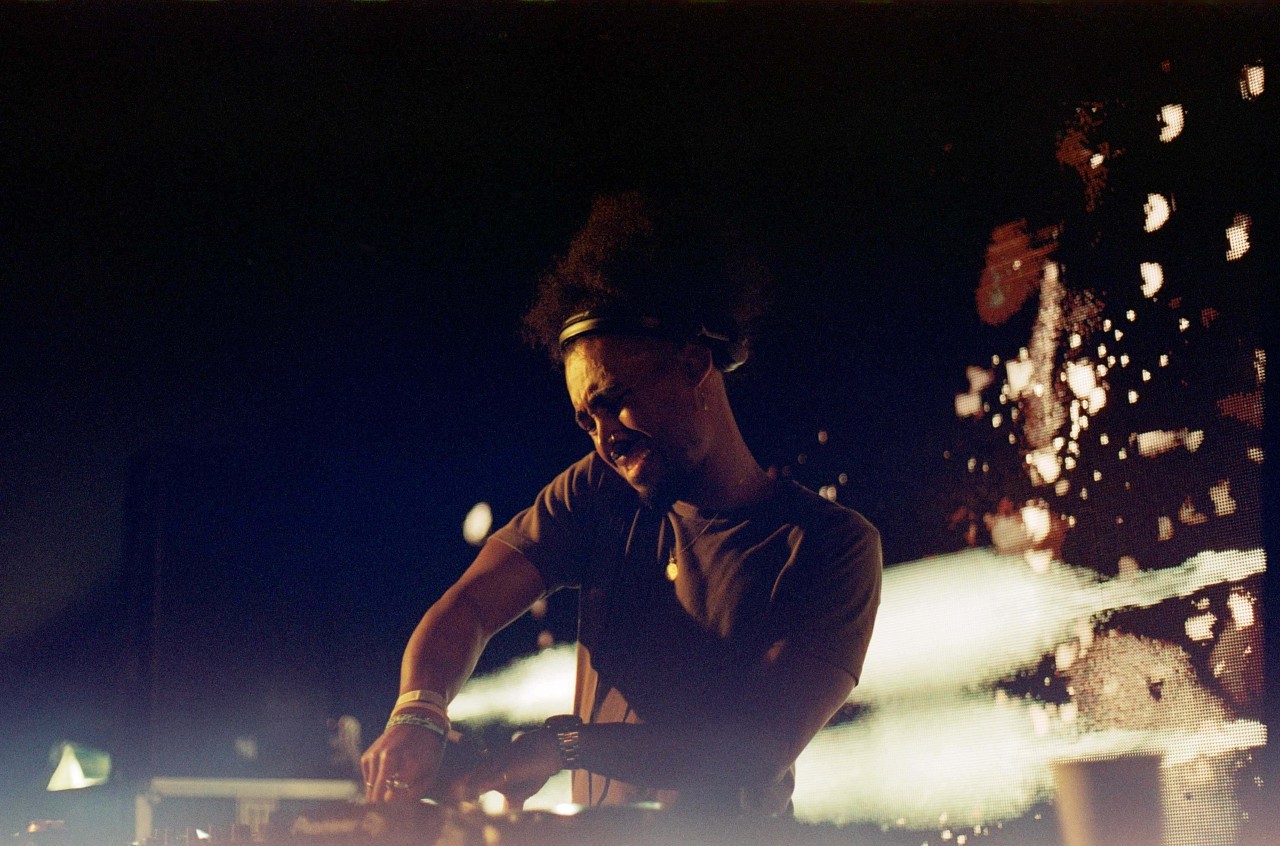 Silecta/Eclecticist
London-based DJ Eclecticist produces specialist shows across BBC Radio 2 and BBC Radio 1Xtra. An advocate of Eclecticism, he carves genre-merging mixes under not one but two aliases.
Admitting he overthought his own DJ names for years, he offers advice on how not to:
"Having a self-proclaimed name aside from the one of my birth certificate, class register and legal documents has always been important to me. So much so that I tried, tested and overthought it before ever getting a gig or having a mixtape as a DJ.
My name is Silas. At the age of 12 or so, I was playing generally 'urban music' in Dance Hall culture. At the time, the disc jockey was more often known as the 'Selector'; so I started with 'Selector Siurban' - an amalgamation of Selector, Silas and Urban. I was clearly overthinking it. Next, I shortened it to 'SelSiurb' which was still too complicated.
For years I ran with Silecta. To this day a lot of people still know me as Silecta - literally an amalgamation of Silas and Selecta. Sometimes I'd add an '!' for emphasis: 'S!lecta'.
Upon coming of age and finding myself musically, I identified what I'm trying to do as a DJ. Although I still casually use the DJ nickname S!lecta, and would use it artistically if I were to pick up the mic or front any music, I wanted a word that suggested an intention as my DJ name.
In character, context and DJ style, I have always been eclectic, and have always taken pride in this. I want to advocate eclecticism like an evangelist would Christianity. 'Eclectic', 'Evangelist', that's it, Eclecticist.
The name I run with now has been the easiest name to come up with, it 's less about me, more about what I'm doing.
My main advice for choosing a DJ name would be not to overthink it. Names which represent character or a movement always work well. Greek mythology and other untapped mythological figures do too. Other good DJ names reference sounds relevant to your style like 'DJ Bassline Bandit'.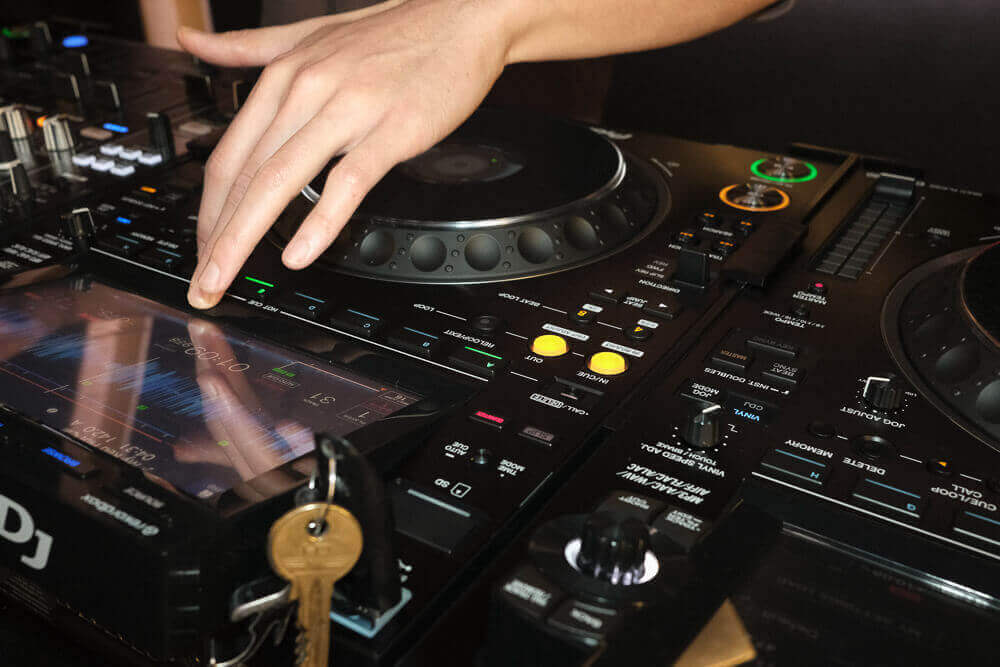 Finding the perfect DJ name is an important part of learning how to DJ but there's no perfect formula. Inspiration can come from anywhere; whether that's an event in an artist's life, a passion or ethos. Many of the biggest DJs in the world use their own names, but for a smaller artist these can feel unoriginal and get lost online.
The beauty of choosing an alias is that you can change and disassociate from it should you ever want to. It's not vital you choose a DJ name that you'll love for your whole life. However, it is vital that you have one.
For more DJ Tips and Tricks, head to the Pirate.com Blog for advice on everything from How To Get A DJ Gig to How To DJ On A Laptop.
To hone your skills or record a mix in the UK, US or Germany, head to Pirate.com to book a fully-equipped DJ studio.