17 tips to help you land your first DJ gig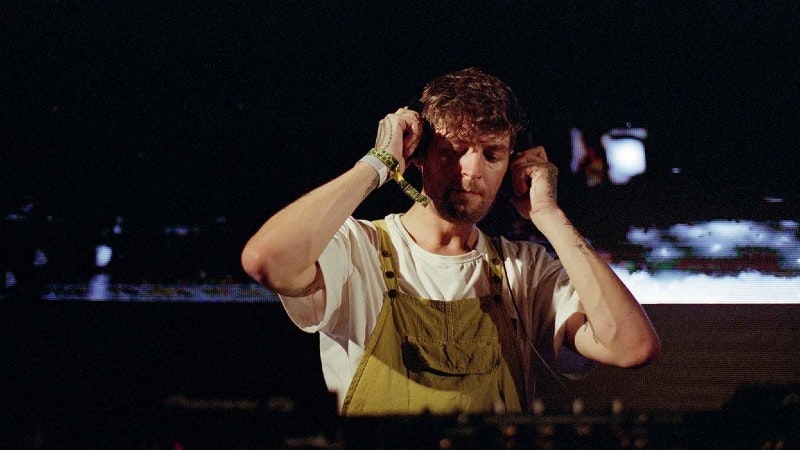 Hey there reader,
If you were a musically-minded kid, then the chances are that you always wanted to be a DJ when you grew up. Now you're here, and you've taken on an office job to pay the bills, with DJing just a pipe dream.
Turning your life around and making a living as a DJ isn't going to be easy, but for the visionaries and hustlers out there, it's definitely an option. The first step is to throw yourself out there and show off your skills, which means landing your first DJ gig. With thousands of DJs on the market, ranging from complete novices to experienced disk jockeys, you need to hustle hard to achieve your dream.
Here's a list of tips to help you land that coveted first gig:
Tip 1. Learn the latest techniques
Just because you love music and can flip the tracks on your iPhone in a hurry, doesn't make you a DJ. Professional DJs have loads of skills, including giving promoters what they want, matching the music to the tone of the night, mixing unique tracks, using cutting-edge gear and generally keeping the party buzzing. Whether it's learning how to use the latest equipment, or what tracks everyone's listening to, you need to make sure your knowledge is always current.
If you need some help brushing up on your skills, check out Pirate's ultimate DJ guide.
Tip 2. Get yourself qualified
You don't need a formal qualification to enter the music market, but they'll help you to show your commitment and grow your skillset. A DJ course can help you to learn the latest techniques and tech on the market, as well as how to talk to promoters and generally conduct yourself. Flash your qualification at anyone who'll look, and make it clear that you've committed yourself to the DJ life.
Tip 3. Follow the leader
Top DJs who are playing packed gigs must be doing something right, so find out about who's playing in your dream venues and emulate their tactics. Never copy- you need to have a unique style to get ahead in the music market. Instead, try to find aspects of their work that appeal to you and put your own spin on them.
Tip 4. Practice like a madman
DJs aren't born- they're made. Anyone who tells you otherwise is a liar. Becoming a DJ takes a lot of hard graft and practice, so be prepared to spend your weekends, evenings and any spare time you have trying out new mixing techniques, curating your playlists and honing your skills. The more you practice, the better you'll become, and the more likely you are to earn yourself a prestigious first DJ gig.
Tip 5. Pan for musical gold
The most enjoyable thing about being a DJ is that you get to check out the latest tracks out there. Set yourself apart from the rest by exploring the newest musicians and mixes. Audiences, promoters and venues all love a unique playlist, and if you can show that you've got a selection of tracks that's more than just the standard tunes, then you'll mark yourself out as someone to watch.
Tip 6. Dig deep for hidden gems
To most club-goers, a DJ's arsenal of music is just as (if not more) important as their technical prowess behind the decks. Setting yourself apart from everyone else is crucial. So put in the hours sifting through music, old and new, and discover the heck out of those bewitching tracks that nobody else is playing.
Tip 7. Prepare to be the warm-up act
It's unlikely that your first DJ gig will be as a headline act at the biggest club on the scene- like in every market, in DJing you've got to start at the bottom and work your way up to the top. Learn how to warm-up a crowd and get the party started to prepare yourself for life as a warm-up act. It might take some time to elevate yourself from starter act to headliner, so hone your skills as a warm-up DJ to earn yourself the exposure you need to move your new DJ career forward.
Tip 8. Network with promoters and venues
The DJ industry is all about the cliques, and if you're in with a crowd of influential promoters and venue managers, then you'll soon find your calendar filled with gig bookings. Put yourself out there and try to get in with the cool crowd in your local music scene. Share your mixes and ideas with them, to show them that you're worth booking as a DJ.
Tip 9. Learn from the best
Sometimes the best way to supercharge your mixing skills is with expert guidance. If you're just starting out or you want to take your skills to the next level then why not look for a tutor. There are thousands of tutorials online. Or you can shortcut the hassle with a 1-2-1 course. Pirate run a range of classes from beginner to advanced.
Tip 10. Invigorate your personal brand
Some of the biggest DJs on the scene have an iconic style that becomes just as important as their music tastes and DJing skills. Think about Deadmau5 and that massive mouse head. Or Marshmello and the huge smiley face mask. Many DJs use their appearance and personal brand to boost their following and grow their status. You don't need to go that extreme, but you do need to set yourself apart and find your look. Share photos and create a logo for your DJ brand, so that you're easily identifiable and venues will want to associate with your brand.
Tip 11. Build up your social media following
Social media is a great place to start showing off your DJ skills and music tastes. Create dedicated profiles on popular platforms such as Facebook and Twitter, as well as trending, creative sites like TikTok. Share innovative, music-themed content and build a following, so that you can get your name out into the DJ market. Social media is also the perfect platform to help you boost your personal brand and show off your unique flair.
Tip 12. Get yourself a radio slot
Radio DJing is completely different from club gigs, but it's also an ideal way to get your name out there and increase your chances of landing your first spot. Whether it's pirate, internet or local radio, finding a slot will get your name out there and help you to stay on top of the latest music styles and trends in the DJ space. Also, you'll be able to test out the latest professional equipment, giving you extra experience to set you apart from the rest.
Radio can also be a direct route to getting booked for gigs in itself. Stations often run their own events and club nights, and when they do – more often than not – they'll book the DJs that feature on their airwaves.
It'll be difficult for a fledgeling DJ to jump straight into a Rinse FM residency; that level of exposure takes time to achieve. It's best to target the smaller operations and build from there. There's a plethora of local and online radio stations out there looking for new talent to showcase, so record a demo and get it sent out to as many stations as you can.
Tip 13. Start a podcast
If a radio show isn't your thing, then a podcast is an ideal alternative. Starting a podcast and sharing it with listeners is a great way to grow your profile and interact with a wide range of listeners. You can share your thoughts, ideas and passion for music with like-minded listeners, and put links to your podcast on your website and social media. The podcast will help you to grow your reputation in the music market.
Tip 14. Enter as many competitions as you can
Competitions are ideal for emerging DJs looking to get themselves noticed by some of the biggest players in the music and nightclub scenes. Check out the DJ competitions hosted by Pirate and enter to earn yourself validation and respect from professionals across the music market.
Tip 15. Put together a cutting-edge DJ setup
Every DJ needs equipment and gear to help them to mix and produce their DJ sets. It is possible to DJ from a laptop, but you might want to add some additional equipment to help you create the sound you, and club-goers, will love. Read reviews of the latest DJ tech and gear to create a basic DJ setup that works for you.
Tip 16. Produce your own tracks
Creating original music is an ideal way to show off your talents and mark yourself out as one to watch in the music market. Venues and promoters are always searching for new tunes and something different to share with listeners and attendees, so by creating your own music, you'll set yourself apart from others and offer a unique set no one will have experienced before. If you're unsure about how to produce your own tracks, then check out our music production course to learn the techniques you need to make yourself stand out from the crowd.
Tip 17. Create your own gigs
If you're struggling to get yourself your first DJ gig, then consider hosting it yourself. Invite your network of music industry veterans and club-goers around to yours for a house party, or host a digital club night. Promote your event using social media, and create a hashtag so followers can see everything that goes on before, during and after the gig. Hosting your own gigs can earn you money towards your DJ equipment and raise your profile, increasing your chances of scoring a DJ gig at a prominent venue.
Everyone at Pirate is rooting for you, so get yourself out there and make a difference! If you need a London DJ studio, information or just advice, we've got your back. Just reach out to us, and we'll help you get yourself out there and on the road to landing your first DJ gig.
Still need help getting DJ gigs?
DJ courses at Pirate can guide you through the technical bits as well as offering training on social media, industry insider tips and PR advice.