How To DJ On A Laptop: Here's Everything Beginners Need To Know
Becoming a DJ is a dream for many music-lovers, but it can seem like a huge challenge. After all, the DJ market is highly competitive, and new innovators and influencers are entering and enthralling the market all the time.
Many of these new DJs have deep pockets and lots of free time, so they're able to get themselves the best DJ equipment and spend hours mixing innovative tracks. That doesn't mean that you can't become a sensational DJ without a lot of money; in fact, all you really need is a laptop and a lot of determination.
At Pirate, we appreciate that not everyone has the means to invest thousands of pounds in professional equipment, which is why we offer our global studios for DJs and musicians to practice in and hone their skills.
Whether you're looking for a London DJ studio or an international location to practice in, like our New York DJ studio, Pirate has you covered.
If you want to start DJing on your laptop and then progress to using cutting-edge equipment, then carry on reading and we'll explore how you can use DJ software to turn your computer into a portable DJ deck!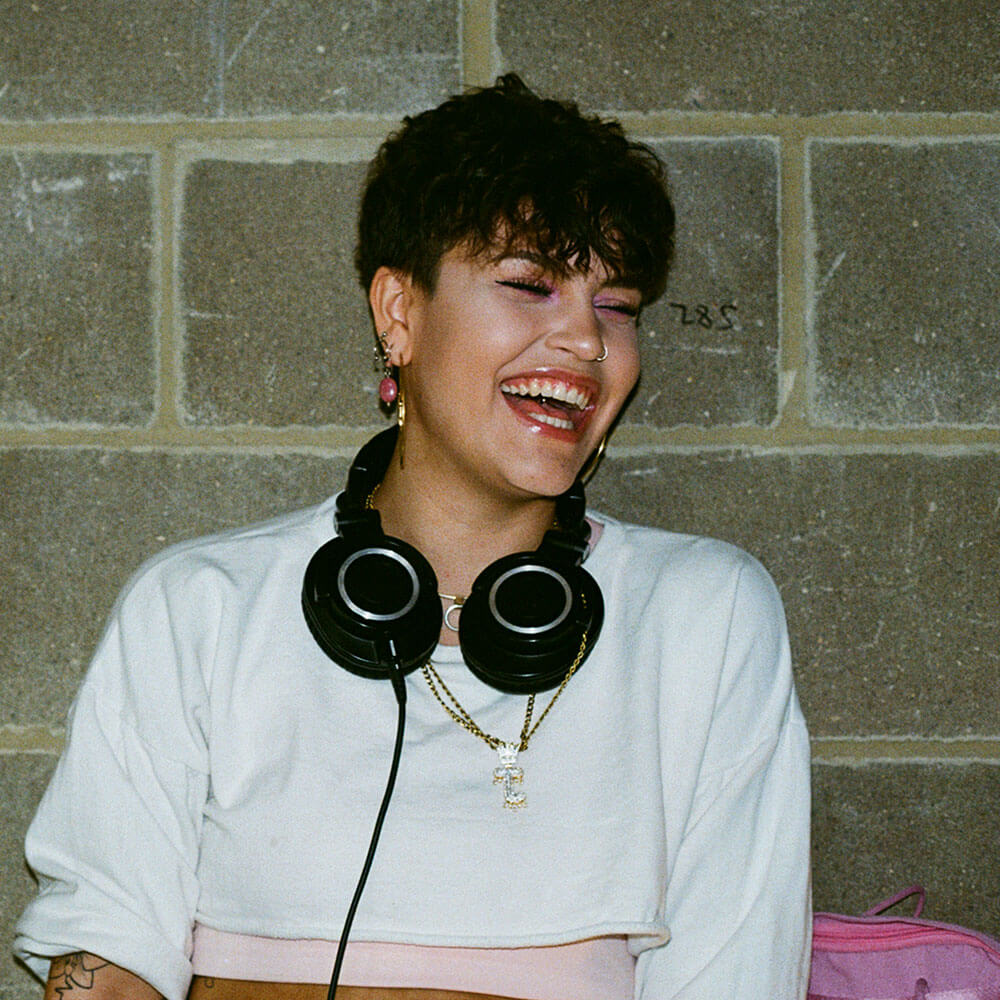 Buy A Reliable Laptop
If you want your laptop to replace a complete DJ setup, then you've got to get a good one. If you're still using a knackered old hand-me-down you've had for years, then now's the time to upgrade.
Find a high-quality, reliable device that has the functions, features and storage space that you need for DJing. Read reviews or ask other DJs for recommendations, so you can find the perfect laptop to kickstart your career.
While the software and technical features are essential, you also need to think about the external: you'll need a robust laptop to take to your DJ gigs. That's especially true if you plan on getting booked for festivals, so make sure that you check that your new laptop is durable and reliable.
Search for the best laptop for DJing, so that you can get the most out of it and rely on it to help you grow your following and build a popular personal brand.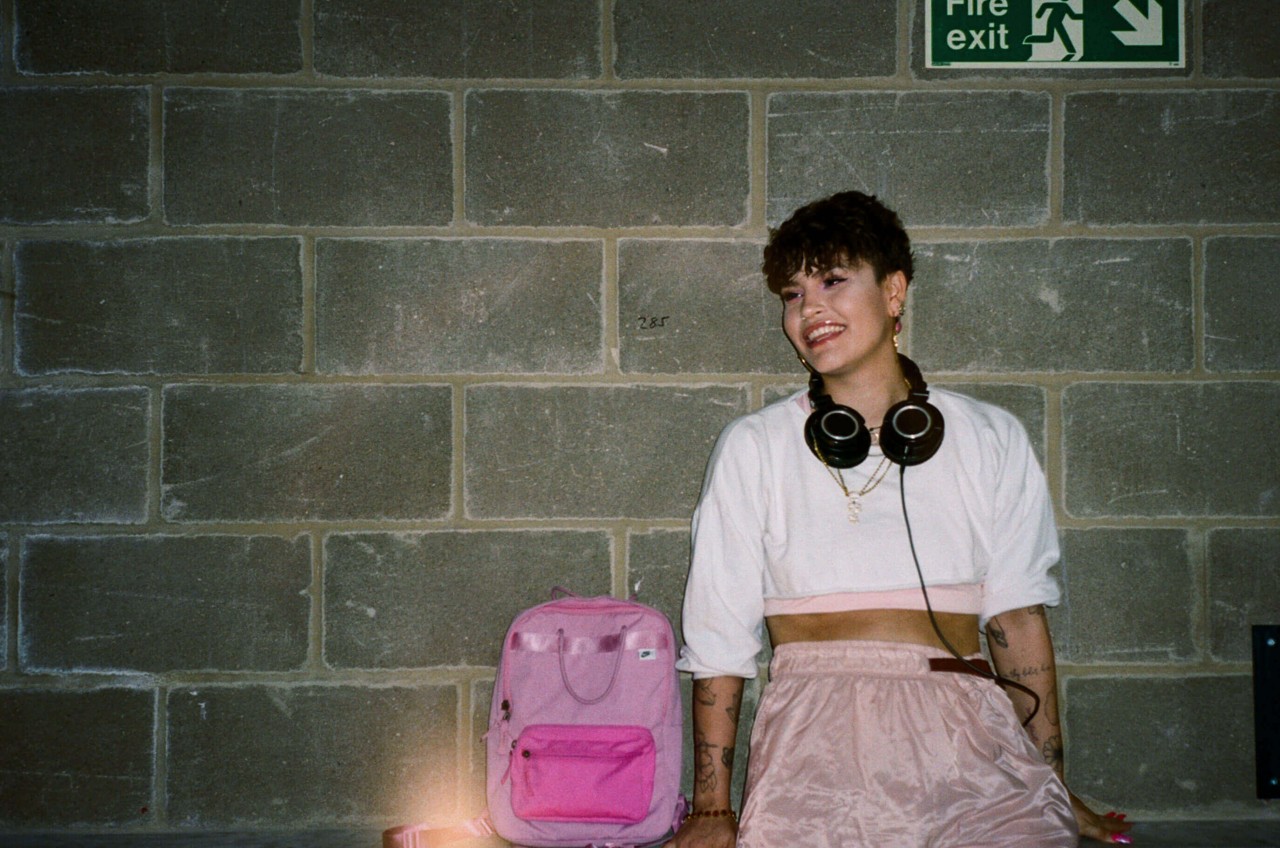 Choose Your Software
Now that you've got your laptop, you need to find a DJ software programme that will allow you to mix tracks and create innovative playlists that promoters and clubgoers will all love.
There are loads of different DJ software products out there to choose from, so it can be hard to find the solution that's right for you. To help, here's a list of some of the best DJ software products on the market for beginners, so you can kickstart your career as a DJ.
Serato DJ Pro
A popular solution that's been on the market for many years, Serato DJ Pro offers a range of innovative features for any DJ.
Pros
Serato DJ Pro gives you access to your whole music library
The graphic interface is easy-to-read
The programme has a wide range of features, such as Sampler, Effects and many more
The solution looks professional and has various modes to make it easy to view your screen from any angle
It's compatible with most hardware, such as mouses, keypads, CDs and more
The solution is scalable and can accommodate additional technology as you grow your DJ setup and add more gear
Cons
Serato DJ Pro doesn't offer a free plan
The company makes you pay extra for expansions, and as a result, it can become expensive to get all the functions you need
Mixxx
One of the best free DJ software products on the market, Mixxx gives you a professional interface and great features without having to spend a penny. So, if you're still searching for the perfect software and are unsure of what you need, it could be an ideal option.
Pros
Mixxx is free
This open-source platform supports various audio file formats
It has a professional interface
The solution offers a variety of different features that are perfect for new DJs
It's compatible with most laptops and operating systems
Cons
The screen design can take some getting used to and isn't as accessible as other options
It doesn't have all the technical features that you might need as you become a more skilful DJ
Virtual DJ
An essential starting point for many bedroom DJs turned club DJs, Virtual DJ has grown into the world's leading DJ software.
Pros
Virtual DJ is free
The interface looks like a set of professional decks with a mixer in the middle
It has the option to separate stems from tracks, allowing users to isolate or take away sections such as the vocals, bass, instruments, kicks or hi hats
The software features a convenient browser, allowing users to sort and organise their track library easily
Virtual DJ is constantly evolving to improve it's software and push digital DJing further into the future
Cons
As users advance, the pro version of Virtual DJ becomes quite pricey
rekordbox
Created by Pioneer, rekordbox is a professional software used by DJs across the market, whether they're playing on laptops, controllers or CDJs.
Pros
rekordbox offers a free plan
This software supports all Pioneer DJ hardware, including CDJ/XDJ players, so the transition from DJing on a laptop to DJing on industry standard kit is seamless
The programme has a wide range of features, such as Sampler, Effects and more
It's easy to use with a clean-looking interface
This open-source platform supports various audio file formats
Cons
rekordbox's track analysis and sync features are a little less smooth than other providers
Traktor DJ 2
Developed by Native Instruments, Traktor is a long-established DJ solution that will work well for many new DJs thanks to its innovative features. Traktor DJ 2 is an upgraded version that allows users to enjoy the latest features for free.
Pros
Traktor DJ 2 is free
It's easy to use, so it won't take long to learn how to make the most of this innovative DJ software product
The software is compatible with most operating systems and devices such as iPads
It links to SoundCloud Go+ streaming service
The layout is clear and easy to navigate
Cons
The features are limited
It's Flux mode isn't perfect and could do with some improvement
Read reviews and ask your network of fellow DJs for recommendations, so that you can find the DJ software product that will work perfectly for you.
Organise Your Mixes For Easy Access
When you're on the dancefloor, trying to host a banging club night, then the last thing you need is to lose your favourite tunes or a track you were hoping to show off.
The best way to avoid this is to organise your music: keep everything in specific, named folders, so you can quickly and easily pick out the tracks you want.
Label everything clearly, and consider creating a folder for each DJ set you perform, so that you don't even have to look around for the tracks and sounds you want; they'll always be right in front of you!
Always Carry Supplies Just In Case
Being prepared is the easiest way to ensure that your DJ set runs smoothly. Even though you're not carting around a bulky DJ setup, and only have a laptop, doesn't mean that you don't need extra supplies just in case something happens.
Think about it: the middle of a DJ set is the worst possible time for your laptop to run out of charge. If you've always got a charger handy, then you can quickly recharge and carry on with your set as if nothing happened.
The same goes for your headphones, mouse and any other hardware you might be using for your set. Make sure you slip a spare into your laptop case, so you're prepared for any eventuality.
Back Everything Up
As an extra precaution, you should always back up your files and store an extra copy on an external hard drive. If your laptop suddenly breaks, gets damaged or is stolen, then you'll still have all your work and can carry on DJing.
Find an external hard drive that will store all of your audio files and software, or consider uploading it to Cloud storage, so that you can rest assured that your music is safe and accessible no matter what happens to your laptop.
Keep Going
Once you've landed your first DJ gig and mastered the art of DJing on your laptop, you need to keep the momentum going to grow your brand and achieve the DJing success you've always wanted.
Even if you don't achieve success straight away, you should keep putting the effort in and working hard. Eventually, all your effort will pay off, and you'll be able to spend all of your time doing what you love the most: playing the latest tracks to an appreciative audience.
At Pirate, we're always looking for ways to help budding DJs and musicians to succeed. Check out the rest of our blog to find tips and tricks, like how to get a DJ gig, to get your career as DJ off to a great start!