Starting A Career As A Mobile DJ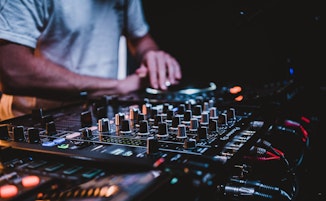 In the following profile, we shine a light on one of the most common types of DJs - the mobile DJ.
We cover what it's really like to pursue a career as a mobile DJ, and everything you need to get started - from equipment to insurance and promoting your business.
A mobile DJ performs at parties and other events.There are many subdisciplines in this field that you may have heard of, including: wedding DJ, corporate DJ, nightclub DJ and KJ (karaoke DJ).
Some mobile DJs do it full-time, for others, mobile DJing is a great way to make some extra money when they have some spare time.
Whether you're considering a career as a mobile DJ full-time or part-time, the following guide should give you a clearer picture of what it entails, as well as practical advice on starting your own business as a mobile DJ - including the up-front costs and the necessary paperwork and skills.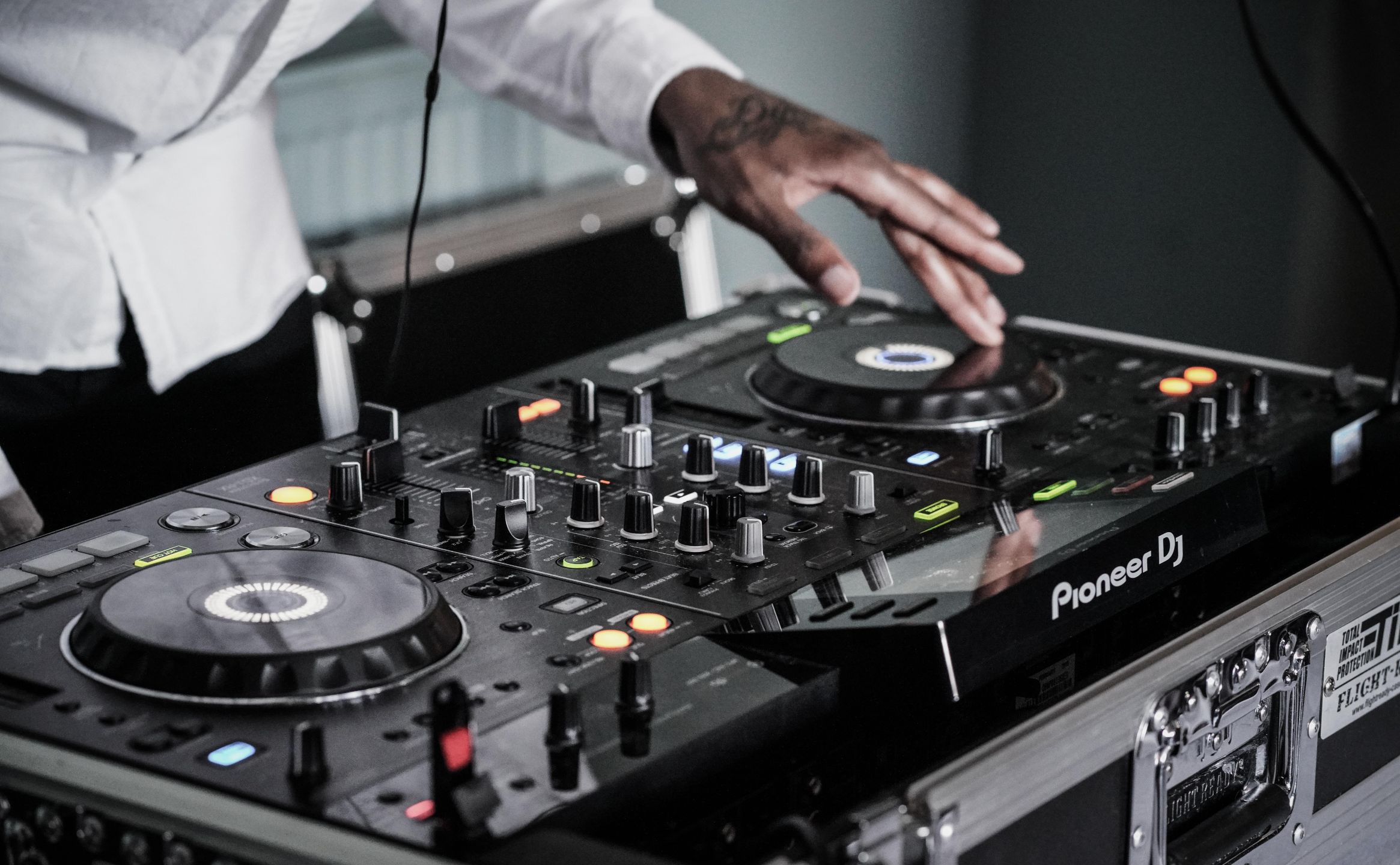 What Does A Mobile DJ Do?
A mobile DJ typically performs at weddings or private parties, hired by the host to provide entertainment for their guests.
While most people think of DJs as individuals who play music, a mobile DJ actually has a much wider range of duties. They must be able to deal with clients, assist in planning events and have an extensive knowledge of music and audio equipment.
A good mobile DJ should also know how to interact with a crowd and take requests from guests.
How Much Do Mobile DJs Earn On Average?
One of the main benefits of being a mobile DJ is that you get paid much better than you would working as a club DJ or radio DJ.
Mobile DJs are independent entrepreneurs, and they earn money by charging their own rates. Although the exact amount you'll earn depends on how many gigs you get, how much you charge, and how hard you work to promote yourself.
You can make a lot of money as a mobile DJ, but you will have to invest in your career. You need to buy equipment and learn the craft, which will take time and effort.
As a professional DJ, you will be able to command higher fees than an amateur. You need to invest in the right equipment and skills so that you can offer high quality services to your clients.
The average pay for a mobile DJ ranges from $100 per event to $1,000+. The amount you earn depends on how much work you are willing to put into growing your business.
What Equipment Do You Need For Mobile DJing?
Mobile DJs often perform at venues that aren't permanently set up for DJing, so they often either bring their own equipment or sort out rental equipment as part of their offering. If you don't, you've got less chance of getting booked, as many others do.
If you're taking your career as a mobile DJ seriously, you should consider buying your own gear, it's cheaper in the long-run, plus, it'll make your set up and performance slicker if you're using equipment you're used to. If you provide your own lighting equipment, this will also give you an edge over the competition. The essential kit required to start a mobile DJ list are some quality speakers and amplifiers, and a sound mixer and controller for DJing:
Quality speakers and amplifiers - You can't become a professional DJ without quality speakers and amps. Try to find equipment that has compact designs and is lightweight so you can easily carry them around. Also, make sure that they are durable and waterproof – so you don't have to worry if your speakers get exposed to rain or accidentally spill drinks on them.
Sound mixer and controller - Amplifiers may look cool but they're useless without a sound mixer and controller. So make sure that you check out portable mixers for DJs with great features like MIDI controls and phono inputs – these help create a high-quality sound mix from different audio sources.
Do You Need A License To Be A Mobile DJ
You do not need a specific licence to become a mobile DJ. However, if you are buying music for your sets, then you will need to pay licence fees to the likes of PRS and PPL. This isn't just for mobile DJs but for anyone who plays commercial music in public. If you have an 'in-house' background music system in your retail premises, then you will also need to pay this fee.
How much do I pay?
The amount you pay for music licensing depends on many variables, such as the size of the venue, whether it's a fully private or public event etc., but generally speaking it is a small fee that can be easily paid online or by filling out forms that they send out when they want payment.
Do You Need Insurance To Be A Mobile DJ
DJs have to be insured for a number of reasons. For example, what if a guest at the party trips over your cord and while they may not be badly hurt, they may sue you.
Your insurance should also cover your equipment – speakers, sound boards, microphones and so on. Your insurance will cover you in case any of this equipment is stolen or damaged during a party.
You can also get insurance to cover yourself in the event that you have to cancel the gig. This can happen if you fall sick or have an accident. You can also get insurance for the time when you are setting up or taking down your equipment.
If you are planning to take up DJing as a full-time career, then you must get an insurance policy that covers all these aspects.
How To Promote Your Mobile DJ Business
The first thing you should do when starting your own business is to promote it. If people don't even know that you exist, then how can they hire you? Creating simple, inexpensive marketing materials such as business cards and social media profiles can go a long way in getting the word out:
Business Cards - These are the way to go because people can carry them with them. A business card is a great tool for you to hand out at events or to anyone who asks what you do for a living. You can design your own card online and have them printed for very little money.
Promo material - Anything from flyers to postcards to brochures is a great way to get your name out there. Drop some off at local restaurants, clubs, record stores, etc. Just about anywhere that has foot traffic will work for this type of promotion.
Ads - A small ad in the local paper or on craigslist will let people know who you are and what you do. Just be careful with this one because it can cost a lot of money if you aren't careful with it. Don't run ads unless you are ready to book gigs!
Website - Setting up a website is another way that you can promote your business. A website will allow people to find out more about you and your business in a short amount of time. If people like what they see on your website, then they may contact you for an event.
Social media - One way that you can promote your mobile DJ business is by using social media sites like Facebook, Twitter and Instagram. There are many DJs who use these sites to promote their businesses. Many DJs use their social media sites to let friends, family and potential clients know what they are doing.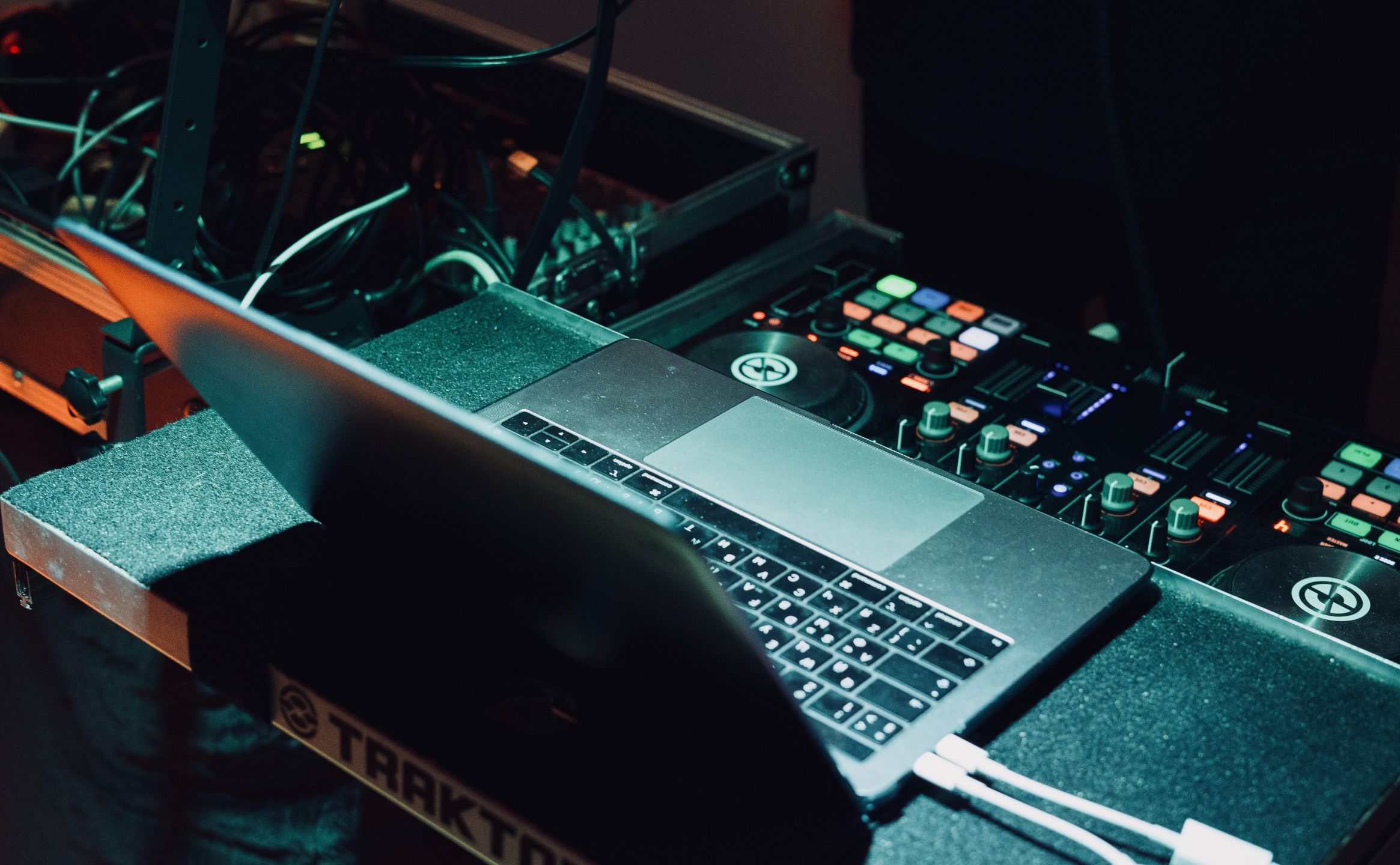 A mobile DJ's career has many benefits such a flexible working, in-built travel and variety each day. However, even before you go about building your DJ brand, you need to make sure your skills are up to scratch.
If you don't have access to decks at home, you can book a DJ studio with Pirate and pay by the hour, across the UK, Germany and US. All of Pirate's studios come equipped with the latest industry-standard decks to help get you club-ready.