The 5 Best DJ Softwares On The Market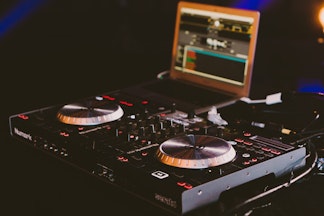 In the following guide to the best DJ softwares on the market, we take a look at the industry standard in 2022, how DJ software has evolved and how much DJ software costs for beginners, right through to professional solutions.
A DJ software is going to be the heart and soul of your setup. Whether you're a seasoned veteran or learning how to DJ for the first time, you'll want to pick one that has all the tools you need.
The best ones offer great reliability, powerful mixing tools, multiple options for importing and organising your tracks, effects and more.
Choosing the right product for your needs can seem difficult, especially if you are a complete beginner. Hopefully after reading this article, you will have a better understanding of what DJ software is the best fit for you and why.
What Does DJ Software Do?
DJ software allows you to mix and scratch music on your computer. It's a piece of software that runs on a computer (either PC or Mac) that allows you to mix music in real time (as if you were actually mixing vinyl) and add different effects to the song. The great thing about DJing with software instead of actual vinyl is that it's much easier and more portable. All you need is a laptop and some speakers, and you're good to go.
Furthermore, DJ software is much cheaper than buying actual vinyl records, which cost about $12 each. If you have a large collection of songs on your computer, then you can already start mixing.
The History & Evolution Of DJ Software
DJ technology has come a long way since the days of the vinyl turntable, but there's no doubt that DJ software has helped to push things forward. In recent years, digital DJing has become increasingly popular as computers have become faster, storage is cheaper and portable devices are more powerful.
For those who don't know, DJ software is a computer program that mimics the functions of classic hardware like turntables, mixers and CDJ players. It allows you to load up tracks, beats and loops from your computer and manipulate them in much the same way as you would on traditional hardware.
There are some clear benefits to using this software over conventional methods, the number one being that you can buy it at a fraction of the cost than if you were to learn how to beatmatch on CDJs.
Types Of DJ Software
There are tons of different software options out there — so many that it can be hard to know where to start. To help out, we've put together this list of some of the best options on the market today.
Ableton Live
Whether you're new to DJing or are a seasoned veteran, Ableton Live is a powerful tool for every DJ's arsenal. Ableton is a great tool for both DJing and music production. With so many options and features, it can be hard to know where to start. Check out our guide on how to mix in Ableton Live to learn how to use the software like a pro.
Virtual DJ
Virtual DJ is an incredibly popular piece of software with DJs of all levels. It's easy to get started with, but has enough features that you'll never outgrow it. We have a Virtual DJ tutorial that will teach you everything you need to know, from the basic functions of the software, mixing techniques and more.
rekordbox
One of the most popular pieces of software with Pioneer users is rekordbox. This DJ software comes bundled with many of their controllers, including the DDJ-SX2 and DDJ-RZ. There are two versions of this software: rekordbox DJ and rekordbox DVS (Digital Vinyl System). Fortunately, rekordbox offers a free trial of it's professional plan, so you can learn how to use rekordbox before you invest.
Serato DJ
Serato DJ is considered the gold standard for digital DJs. The software comes in a variety of versions that vary depending on your needs. It's easy to learn how to use Serato DJ but the software simultaneously offers a lot of power for advanced users. It also integrates with other hardware that uses Serato's proprietary technology, like Rane mixers and turntables from Pioneer. Our guide on how to use Serato DJ software caters for beginner DJs, right through to aspiring professionals.
Traktor Pro
Traktor is another well-known name in the DJ software industry. Like Serato, Traktor has a few different versions to meet various needs and budgets. Traktor is known for its versatility and can handle pretty much any task you throw at it — whether it's four-deck mixing or some crazy remixing effects. When it comes to how to use Traktor DJ software, again, the best thing to do is download the free trial and have a play around. You can check out our guide on how to use Traktor DJ to help you get started.
What DJ Software Is Industry Standard?
Ableton Live, Virtual DJ, Rekordbox, Serato and Traktor all offer software solutions that cater for DJs ranging from beginners to professionals.
However, the most commonly used DJ software is Serato, with over 100 million downloads. It's compatible with both Mac and PC and integrates seamlessly with the most popular controllers on the market.
Serato DJ Pro is designed for the most demanding DJs and is used by major artists all over the world. It has a clean, simple interface that lets you get on with DJing without any unnecessary distractions.
As well as being one of the best DJ software with its rock-solid stability, it also comes packed with a host of new features like multi-channel audio support, easy to use Sampler and Sequencer, improved BeaT grid display, Pitch 'n Time DJ expansion pack and so much more.
This DJ software is highly recommended for professional DJs who specialise in performing at live gigs.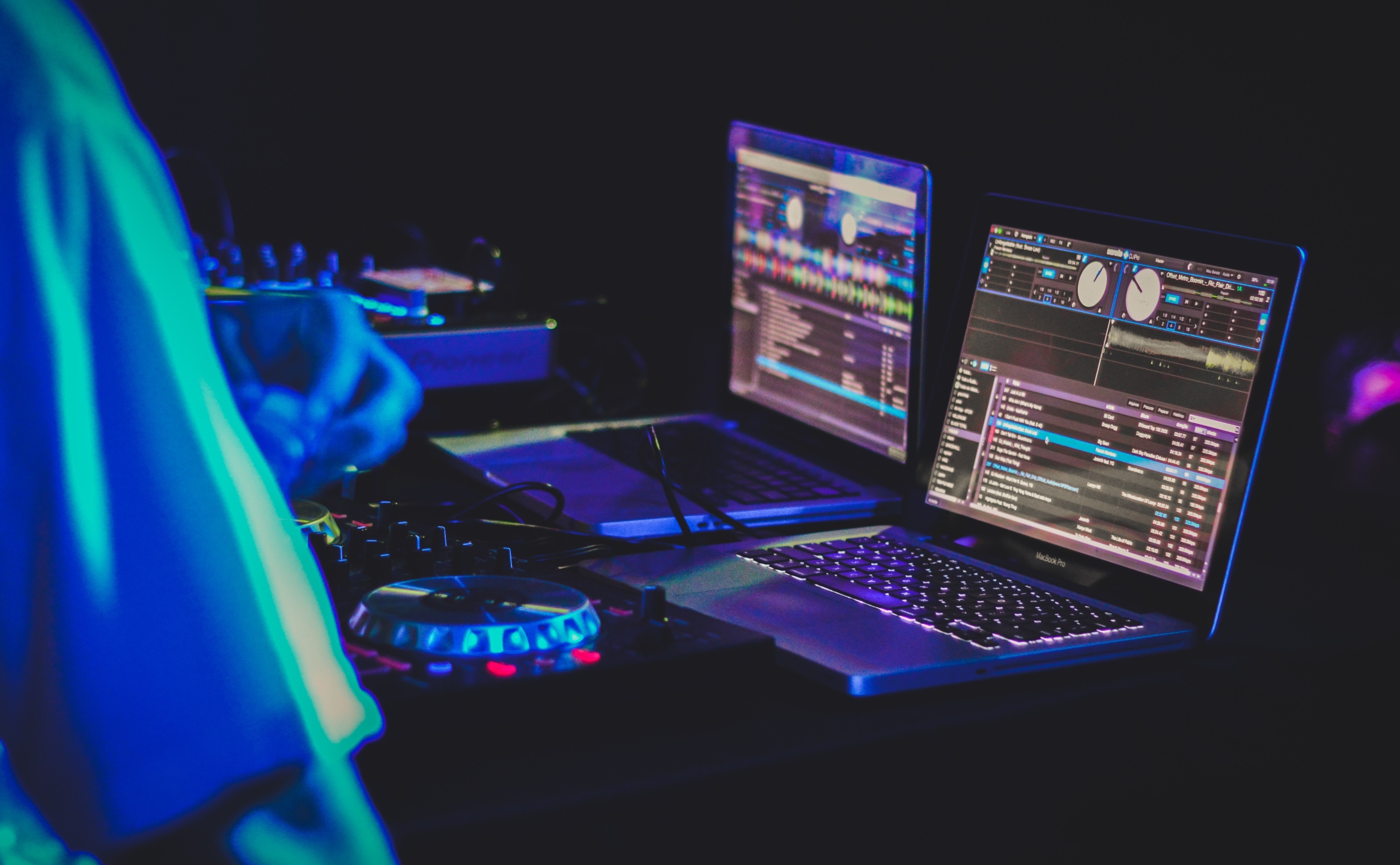 Ultimately, there's no definitive answer to the question 'what is the best software to mix music?'. If you're serious about finding the best of the best, it's worth downloading each of the tools listed above and giving them a try. Fortunately, Ableton Live, Virtual DJ, rekordbox, Serato and Traktor all offer a choice between free DJ software and paid versions.
If you're hoping to pursue DJing as a career, the best DJ software (for free), is probably Serato as it's widely considered the industry-standard and is compatible with almost all hardware. However, the free trial of Serato DJ Pro only lasts for 14 days, after which you'll have to either pay or switch to a basic plan.