The Evolution Of Different CDJ Types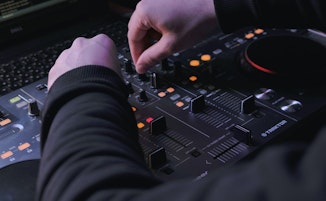 The CDJ is a cutting-edge DJ hardware solution that has taken the world by storm. In this article, we take a look at the player's evolution and compare the different models on the market.
Pirate recently installed Pioneer's latest CDJ offering - the CDJ-3000 - in practice studios across the UK, US and Germany. You can book a DJ room by the hour and try the CDJ-3000 for yourself.
After meeting Pioneer's most sophisticated player yet, we were inspired to take a look back at Pioneer's older models, their defining features and uses.
This is our complete guide to different types of CDJs, perfect if you're considering buying a CDJ setup, or preparing to perform on a player you've never used before.
The History Of CDJs
The history of the CDJ is one of the most interesting stories in music technology. From revolutionary to mainstream, this DJ hardware has seen it all.
The literal meaning of CDJ is Compact Disk Jockey which references the key reason the hardware was so successful - its compactness and convenience.
The first CDJ was introduced by Pioneer in 1994. Prior to this, DJing on vinyl was the only viable option. Looking back, this was a big disadvantage, as DJs had to carry records to every gig - which meant DJing was hugely expensive and DJs constantly ran the risk of damaging their precious vinyl records.
When the first commercial CDJ was released, this opened up a whole new world of convenience for DJs. Fast forward to now and take a look at DJing in the 21st Century - most DJs taking a fully digital approach to their performance.
The Difference Between CDJs & Controllers
CDJs are devices that are used for mixing tracks and playing music. Controllers are generally the same as CDJs, but they allow you to mix and play the songs by using a computer.
For performing professionally, CDJs are better than controllers, they're more powerful and more professional. However, the drawback is that they're also much more expensive.
The latest CDJ-3000 costs over £2,000 or almost $3,000 whereas a decent DJ controller costs between £100 and £300 or around $300 - if you're a beginner DJ, there's no need to spend any more than that on DJ hardware.
Even if you're a professional DJ, you don't need to spend thousands on two CDJs and a mixer, you can use industry-standard DJ equipment by booking one of Pirate's DJ studios and paying by the hour.
Types Of CDJs
The CDJ-3000, released in 2020 is the pinnacle of Pioneer's current technology, and will, no doubt, be a fixture in all top clubs for years to come. However, in most settings, you can still expect to use Pioneer's previous model - the CDJ-2000NXS2 - which the industry hasn't quite moved on from yet.
Looking even further beyond the CDJ-2000NXS2, you've also got the CDJ-900NXS, XDJ-1000MK2, XDJ-700, CDJ-850 and CDJ-TOUR1 until you hit a backlog of Pioneer's discontinued CDJ models.
Below, we take a look at all of the CDJs on the market, analysing their features and capabilities.
CDJ-3000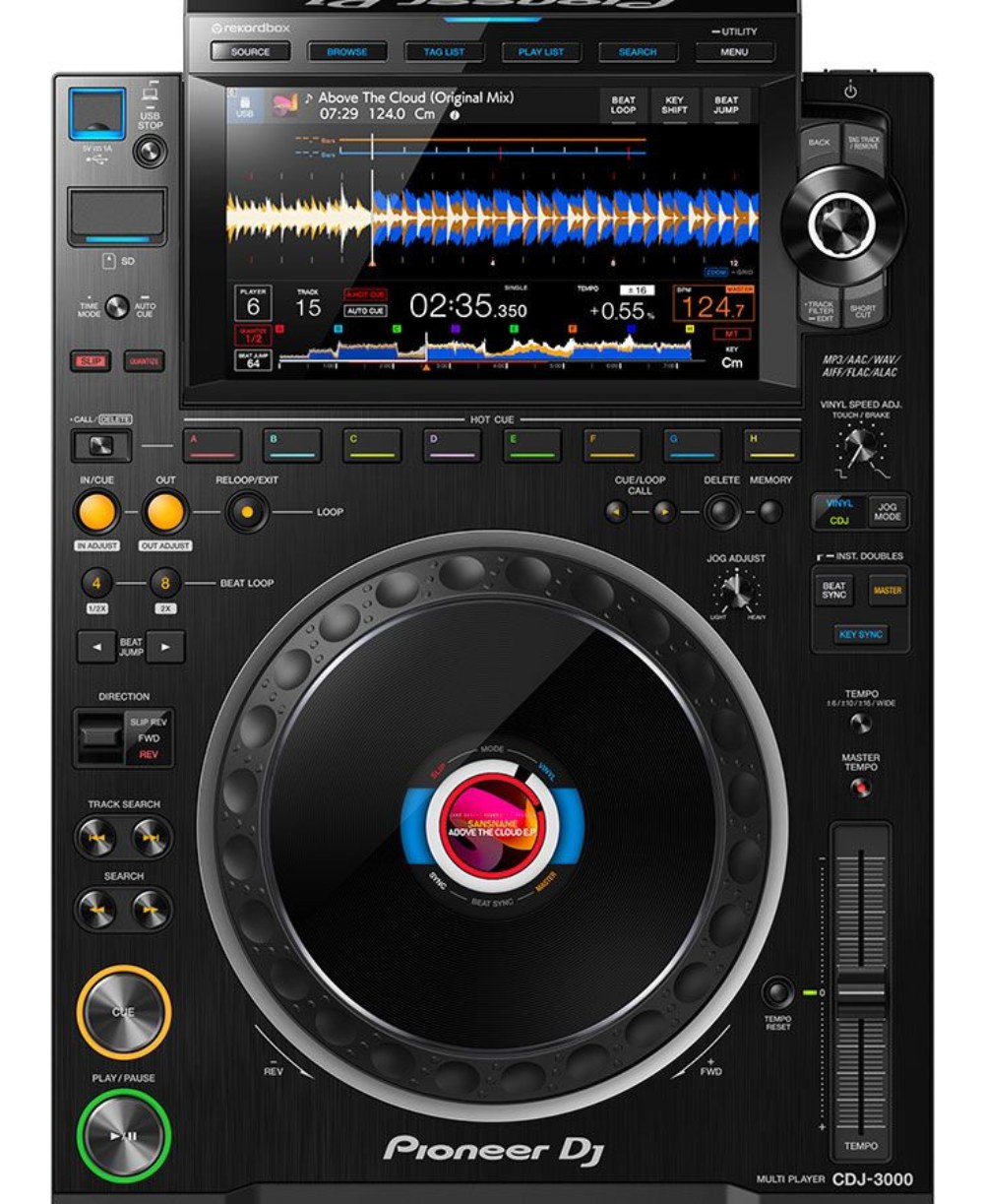 In 2020, Pioneer launched their CDJ-3000, a step-up from the already highly sophisticated CDJ-2000NXS2. It's new and improved features:
Micro-Processing Unit - The CDJ-3000 is Pioneer's first player driven by an in-built micro-processing unit. As well as enabling advanced new features, this allows tracks and Hot Cues to load faster than ever before.
Enhanced Audio Design - Thanks to enhanced audio design, audiences will hear every nuance of your set in richer detail than you'd previously dare to imagine.
9-Inch, High-Resolution Touch Screen - The CDJ-3000 features a larger and higher resolution screen than the CDJ-2000NXS2. Here, you'll find new shortcuts and controls such as 3Band Waveform, Touch Preview, Stacked Waveform and Touch Cue.
8 Hot Cue Buttons - The CDJ-3000 has twice as many Hot Cue buttons as the CDJ-2000NXS2, allowing DJs to perform as if it's a musical instrument.
Key Sync & Key Shift - The new hardware buttons include automatic Key Sync and Key Shift functions to ensure all mixes are harmonic.
Smoother, Re-Designed Jogwheel - The CDJ-3000 boasts Pioneer's smoothest ever jogwheel with 50% less latency than the CDJ-2000NXS2. On top of this, the jogwheel features an LCD screen displaying record artwork in the centre.
CDJ-2000NXS2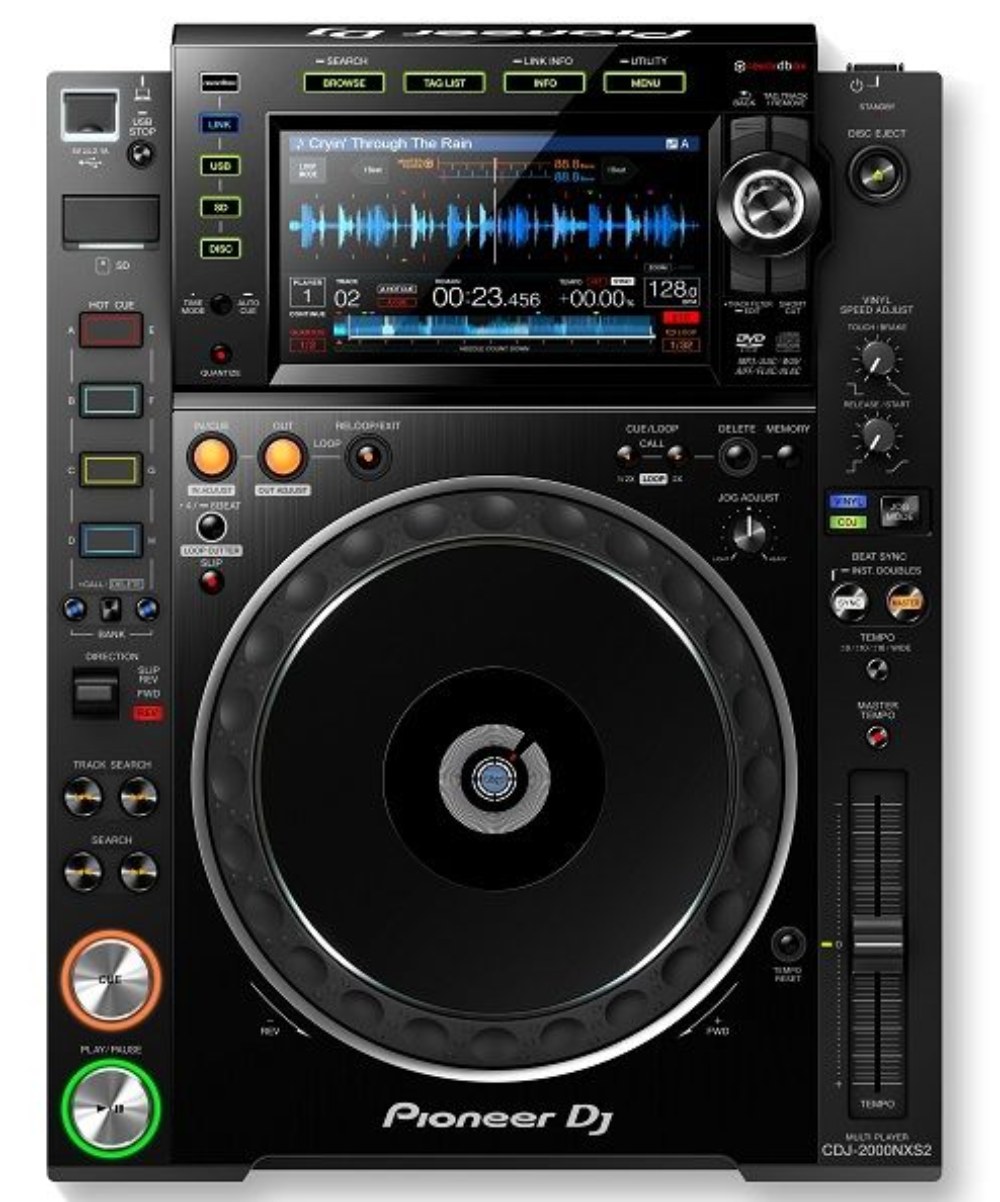 Launched in 2016, the CDJ-2000NXS2 has been the industry-standard hardware solution since its inception. The robust build and slick design is home to the following advanced features and more:
96kHz/24-bit Sound Card & 32-bit D/A Converter - These allow for the highest resolution audio output possible and eliminate much more distortion/noise than previous players.
7-Inch Touchscreen - The new display also houses enhanced browsing, the Qwerty keyboard display allows you to search for tracks by their rekordbox information such as name or BPM. You also get a new multi-colour wave display with wave zoom and a 'Needle Countdown' feature, meaning you can touch a point in a track and see how many beats away it is.
8 Hot Cues - This player features 8 hot cues - 4 buttons, 2 banks. These can be colour coded to match what you have set up in rekordbox.
HID Support - The CDJ-2000NXS's HID support means you can use your CDJs in the same way you would DJ on a controller in Traktor, Serato or rekordbox DJ.
CDJ-900NXS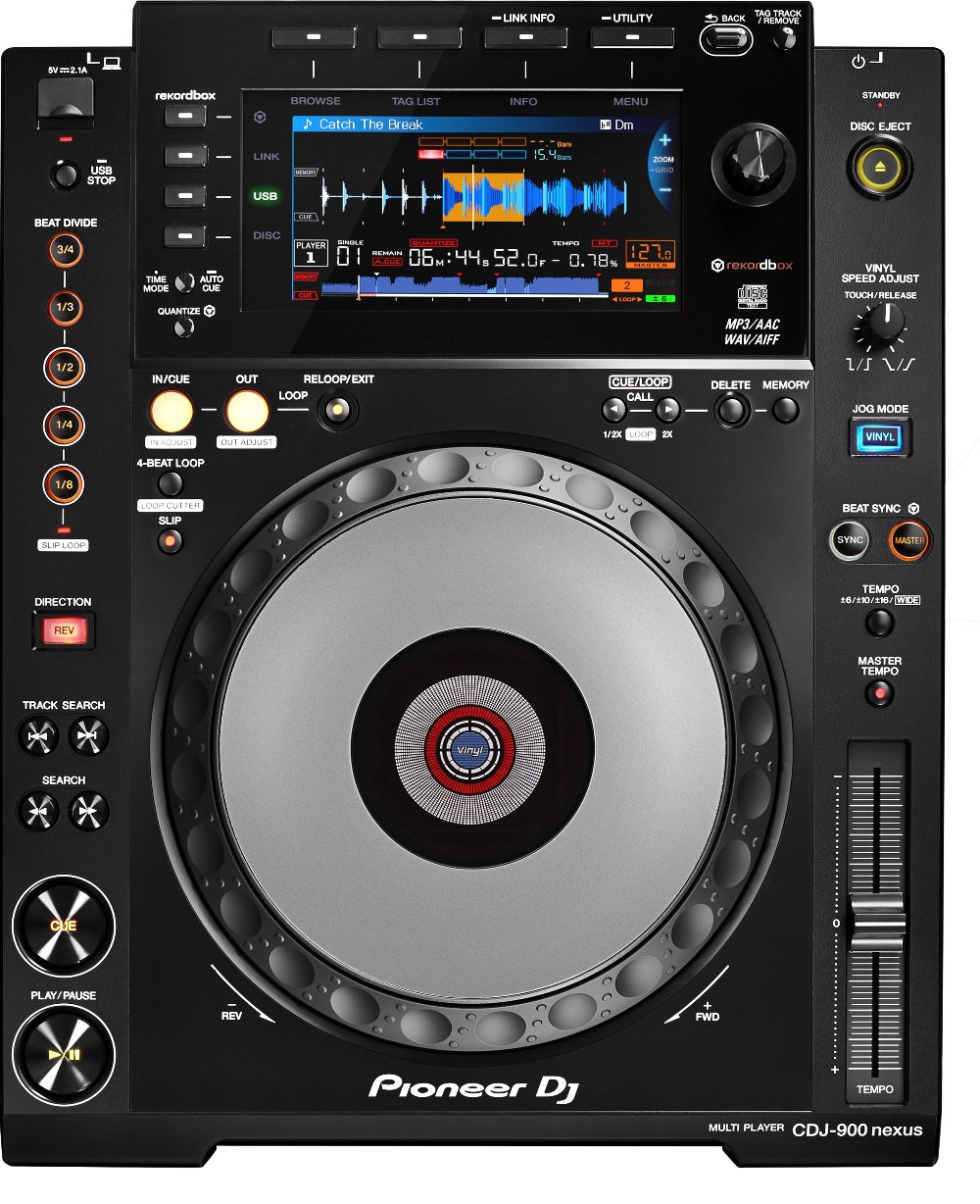 Many of the features found on the Pioneer CDJ-900NXS are also found on the Pioneer CDJ-2000NXS2, making it a great, cheaper alternative to its successor if you're keen to invest in your own CDJ setup.
The Pioneer CDJ-900NXS is a versatile deck that can play many kinds of media files. Some of its most desirable features include:
7-Inch Touchscreen - The large 7-inch LCD screen on the CDJ-900NXS shows Waveform, Key analysis and Wave Zoom display.
Wide Range Of Media File Support - You can use it to plug in USB devices and SD cards, as well as CDs and DVDs.
Re-Designed Sensitive Jogwheel - The jog wheel is touch sensitive, so you can quickly zoom in to see the waveform in greater detail.
Pro DJ Link - When you're using the CDJ-900NXS with rekordbox DJ software, you can use Pro DJ Link to connect up to four players or laptops via LAN connection, then share one source of music across multiple players. You can also use rekordbox dj to analyse your tracks and get suggestions on what music goes well together, so you can prepare your DJ set at home rather than during your gig time. The rotary selector allows you to navigate easily through tracks, beat grid information and more.
XDJ-1000MK2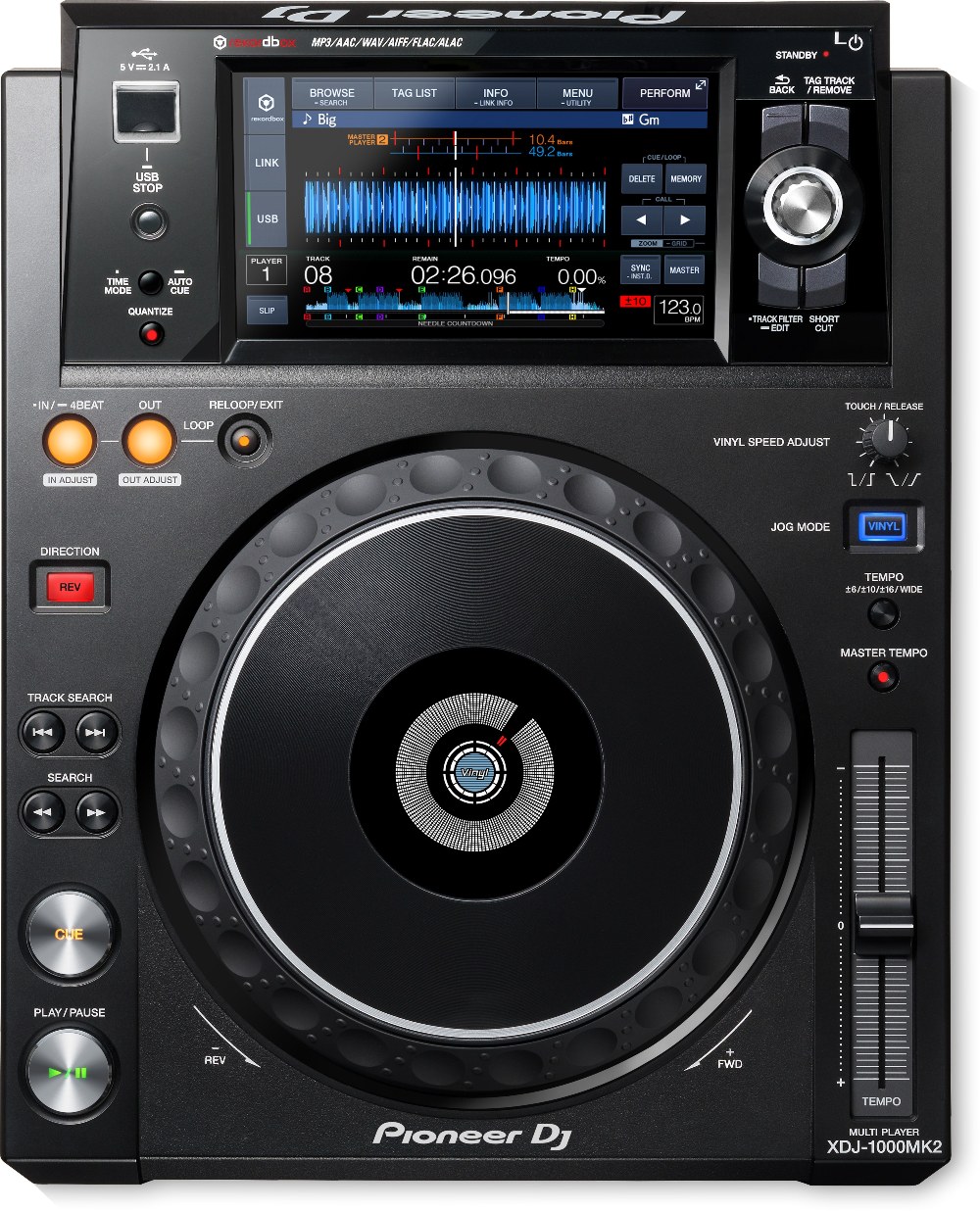 The Pioneer XDJ-1000MK2 is exceptionally easy to use and has all the features a professional DJ needs to ensure a seamless performance every time, including:
Re-Designed Jogwheel - The XDJ-1000MK2 boasts an accurate, reliable jogwheel.
7-Inch Touch Screen - The deck has a 7-Inch touch screen and Qwerty keyboard for browsing and selecting tracks. The Wave Display provides visual feedback in real time so you can see the song's progress and which parts are playing back. Plus, it comes with enhanced track browsing functions such as Needle Search and Track Filter (genre, BPM).
Improved Effects - The Pioneer XDJ-1000MK2 also comes with eight Performance Pads per deck that let you trigger Hot Cues, Beat Loop, Slip Loop and Beat Jump.
XDJ-700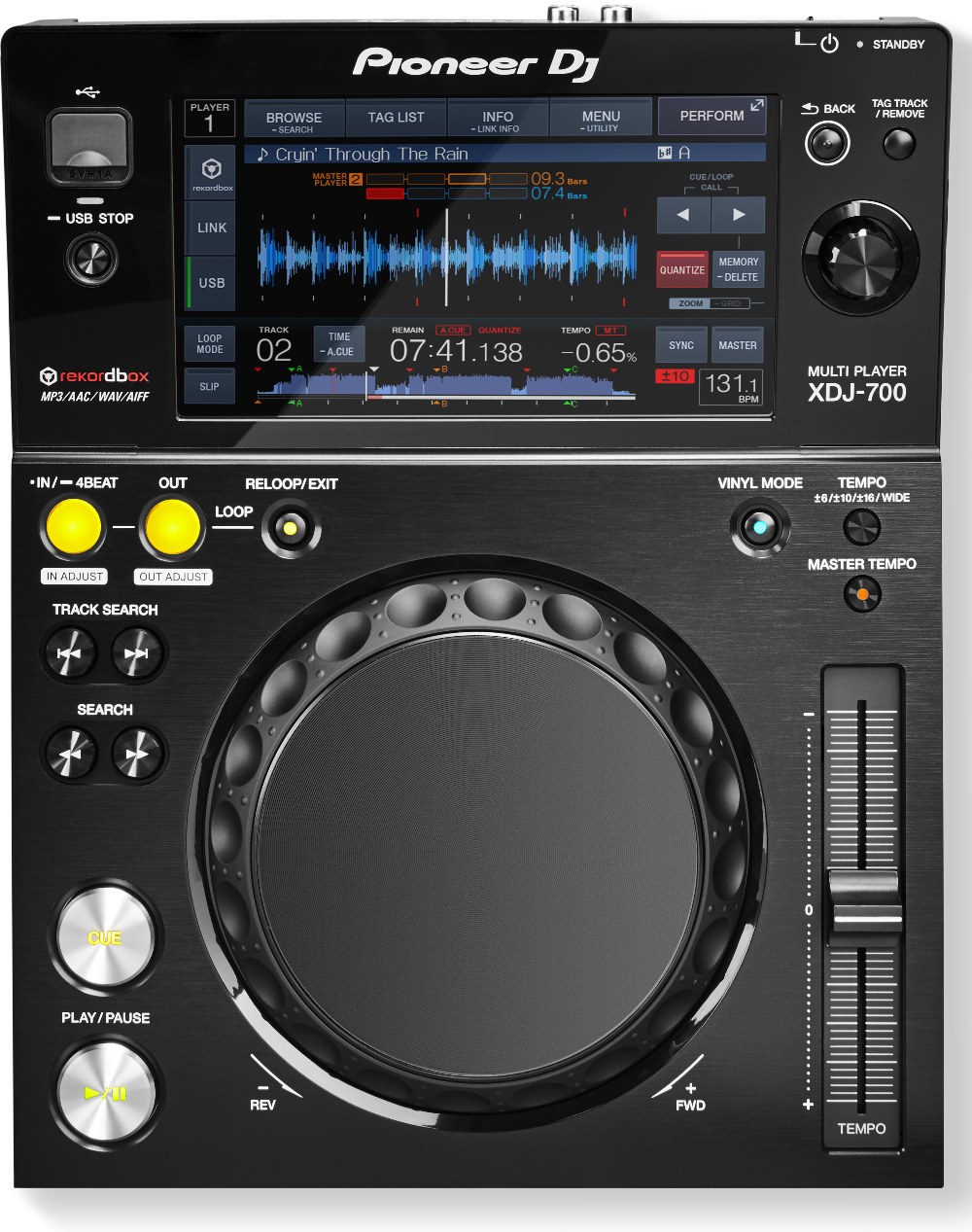 The Pioneer XDJ-700 is the entry level CDJ in the Pioneer range. Though smaller and more compact, it still features many of the features of today's leading players:
7-Inch Touch Screen - Even though it's smaller than its successors, the deck still features a 7 inch touch screen with a Qwerty keyboard allowing great opportunity for browsing tracks and full-colour waveforms.
Pro DJ Link - Access hot cues, loops and other features via rekordbox. Connect multiple players and share a single audio source when mixing tracks.
Compact Design - Lightweight and slim with a stand, allowing for various setup options, even in a small booth.
CDJ-850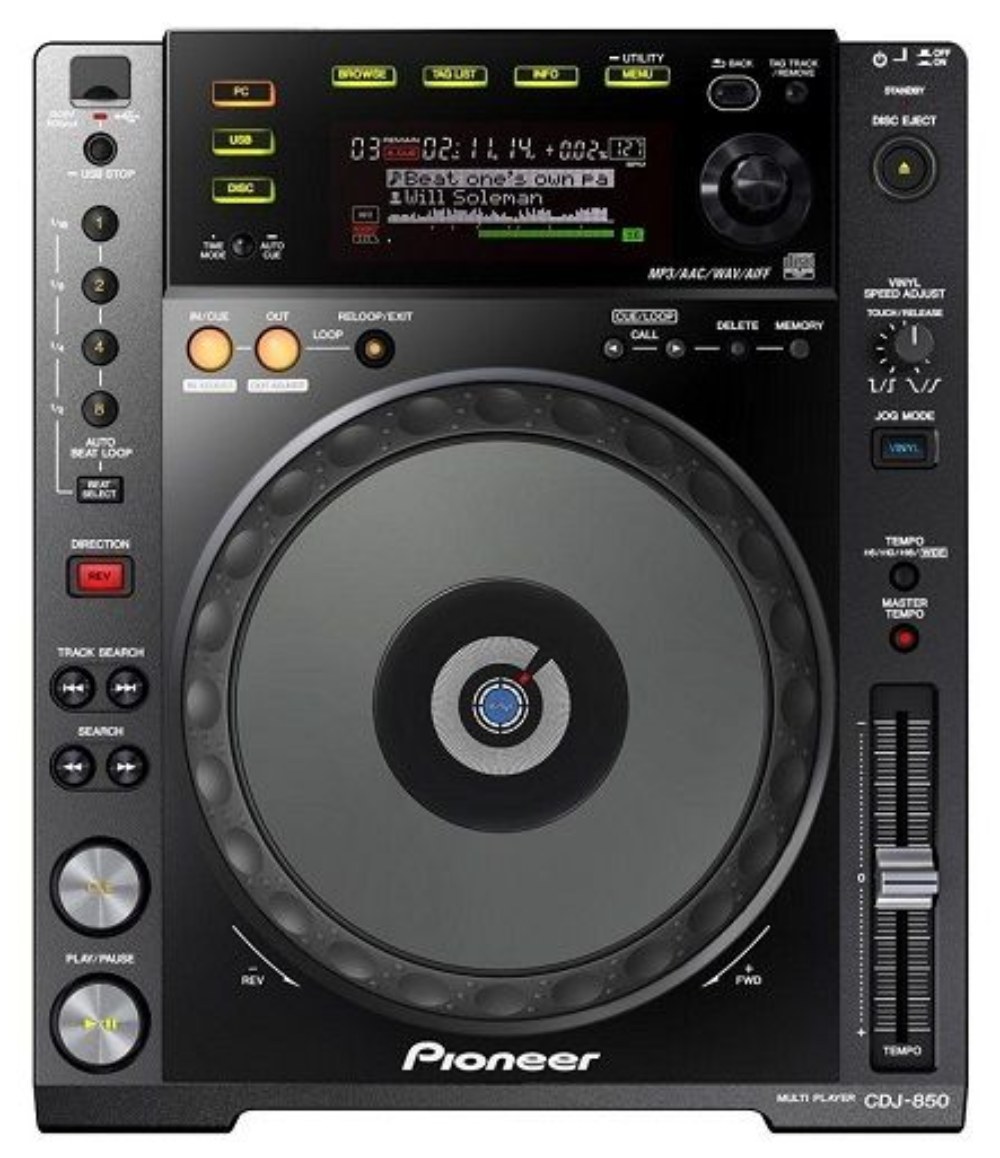 The CDJ-850 is a popular entry level Pioneer CDJ. This model has many great features, including:
rekordbox Compatible - Prepare your music in rekordbox ahead of your performance - MP3, AAC, WAV and AIFF files are supported.
HID Support - You can control the CDJ-850 in the same fashion as you would a controller, using Traktor, Serato, or Rekordbox DJ.
Auto Beat Loop - You can set 1, 2, 4, or 8 beat loops using the Auto Beat Loop buttons.
CDJ-TOUR1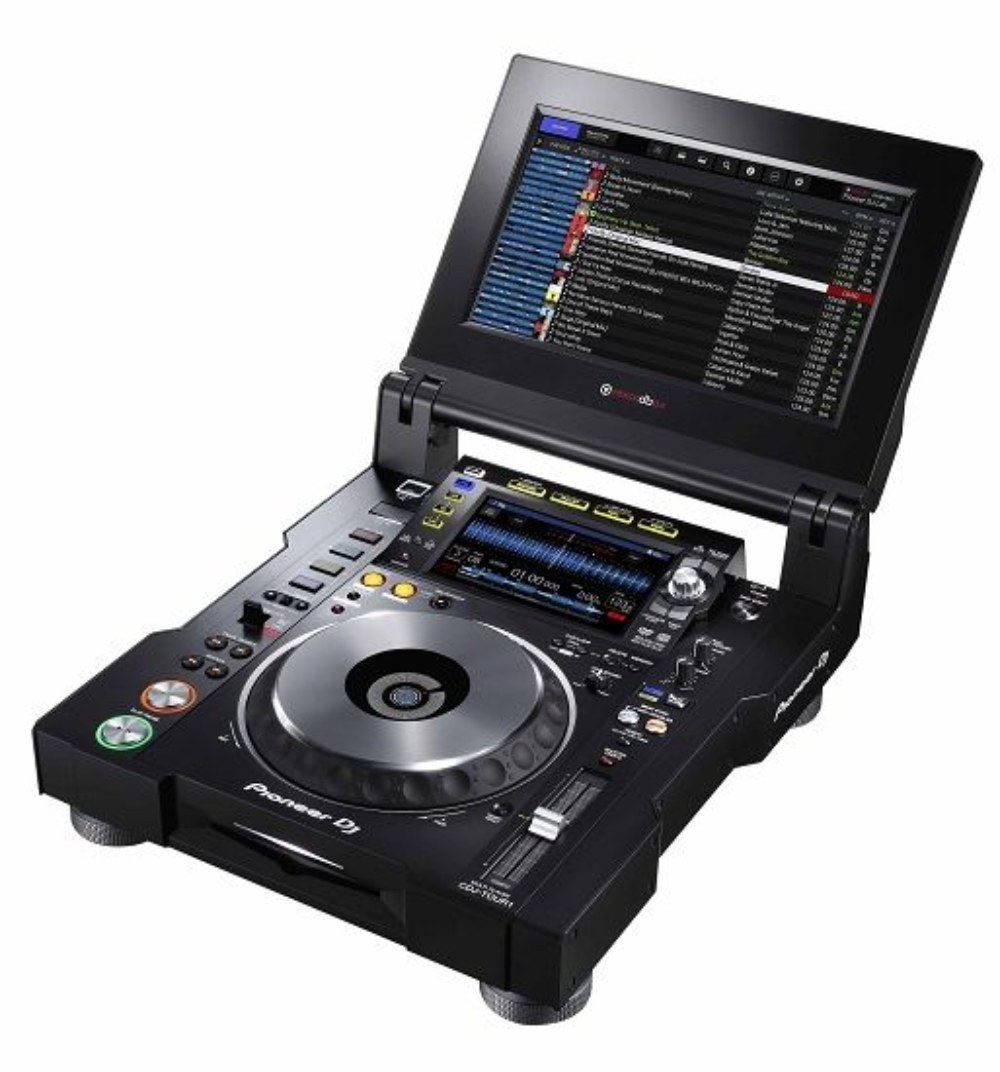 Pioneer's beefiest and most expensive offering, the CDJ-TOUR1 is a very different beast to all other Pioneer players. It's the only CDJ not geared towards club DJing, home DJing or radio DJing. Rather, it's focused towards large-scale productions.
Let's get into the features that make it perfect for a festival or arena setup:
Production Level Sound - The TOUR1 uses an audio circuit designed for club sound systems and will provide excellent sound quality in any venue.
7-Inch Colour Touch Screen & 13-Inch Fold-Out Touch Screen - The two screens feature a Qwerty keyboard display. Plus, you can tilt the fold-out screen or attach the removable display shade if you're using it outside.
Rugged Design - With reinforced sides, and isolated feet for stability on rugged terrain, the CDJ-TOUR1 is festival-ready.
Pro DJ Link - You can connect and share one music source across 4 players.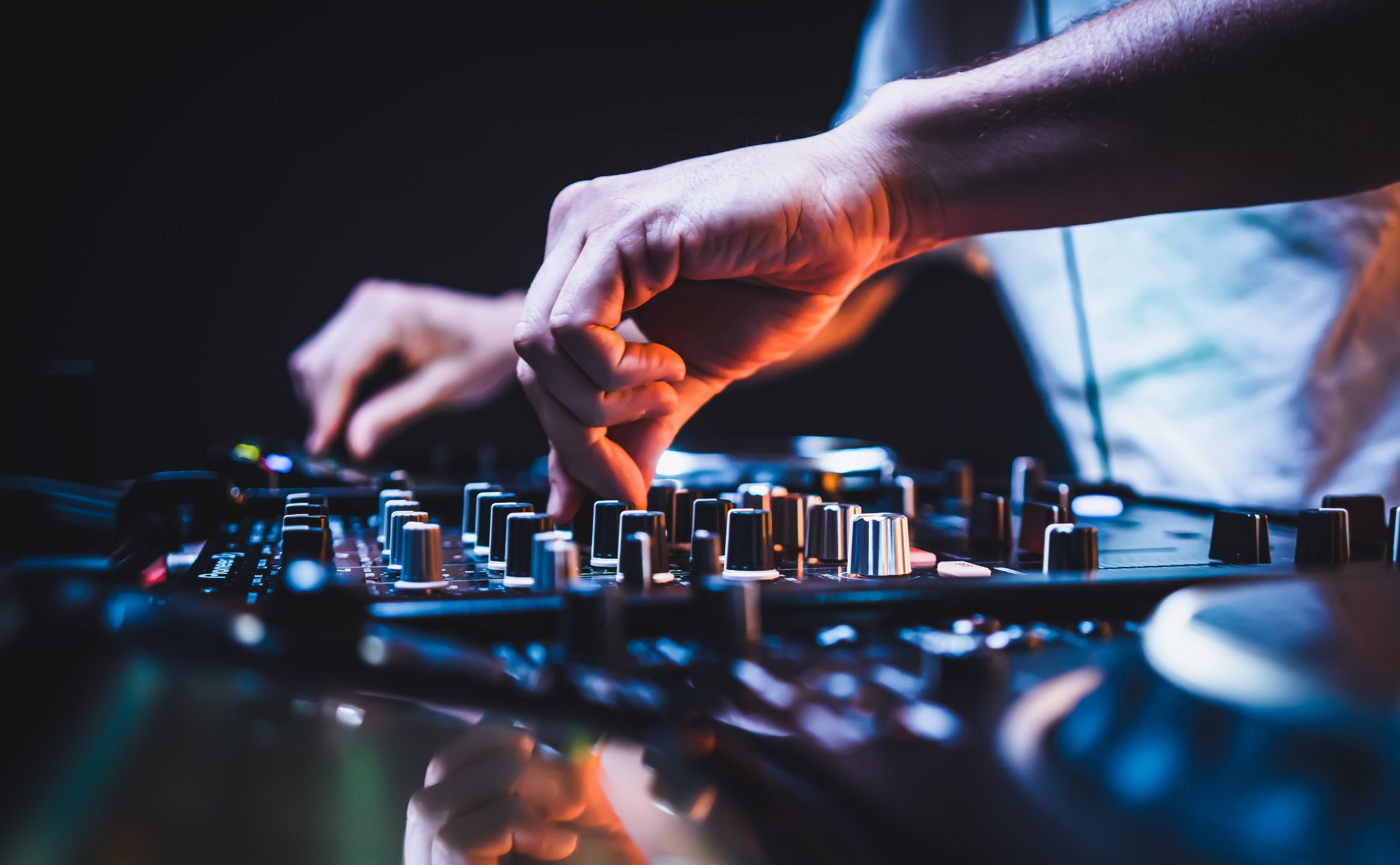 In the world of DJing, the CDJ has been at the core of every club, in every festival, and behind every DJ. When it comes to which are the best CDJs, it depends entirely on what you need them for. The CDJ-TOUR1 is the best CDJ for performing on massive stages like festivals and arenas but is less appropriate for home use.
With all of the CDJ types listed above, it's working having a good understanding of how to use rekordbox, Pioneer's indispensable DJ-tool.
Because of how much CDJs cost, the first CDJ tip for beginners would be not to buy them. Without even having to learn how to set up a CDJ, you can try Pioneer's CDJ-3000 or CDJ-2000NXS2 and pay by the hour at Pirate's DJ studios.