Promote Your Music With Groover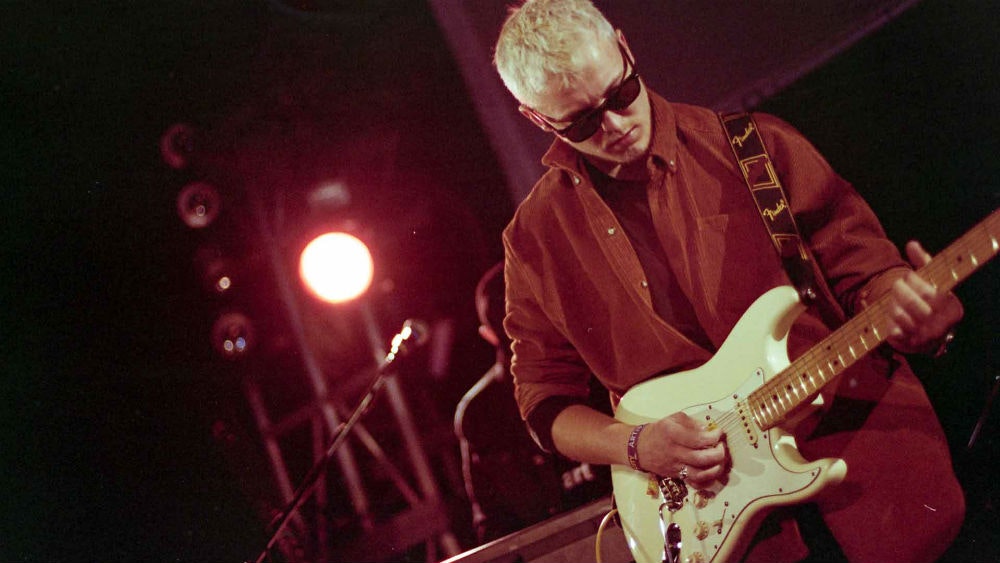 In our interview with Groover founder Dorian, he explains how he created one of the most powerful music promotion tools for independent artists.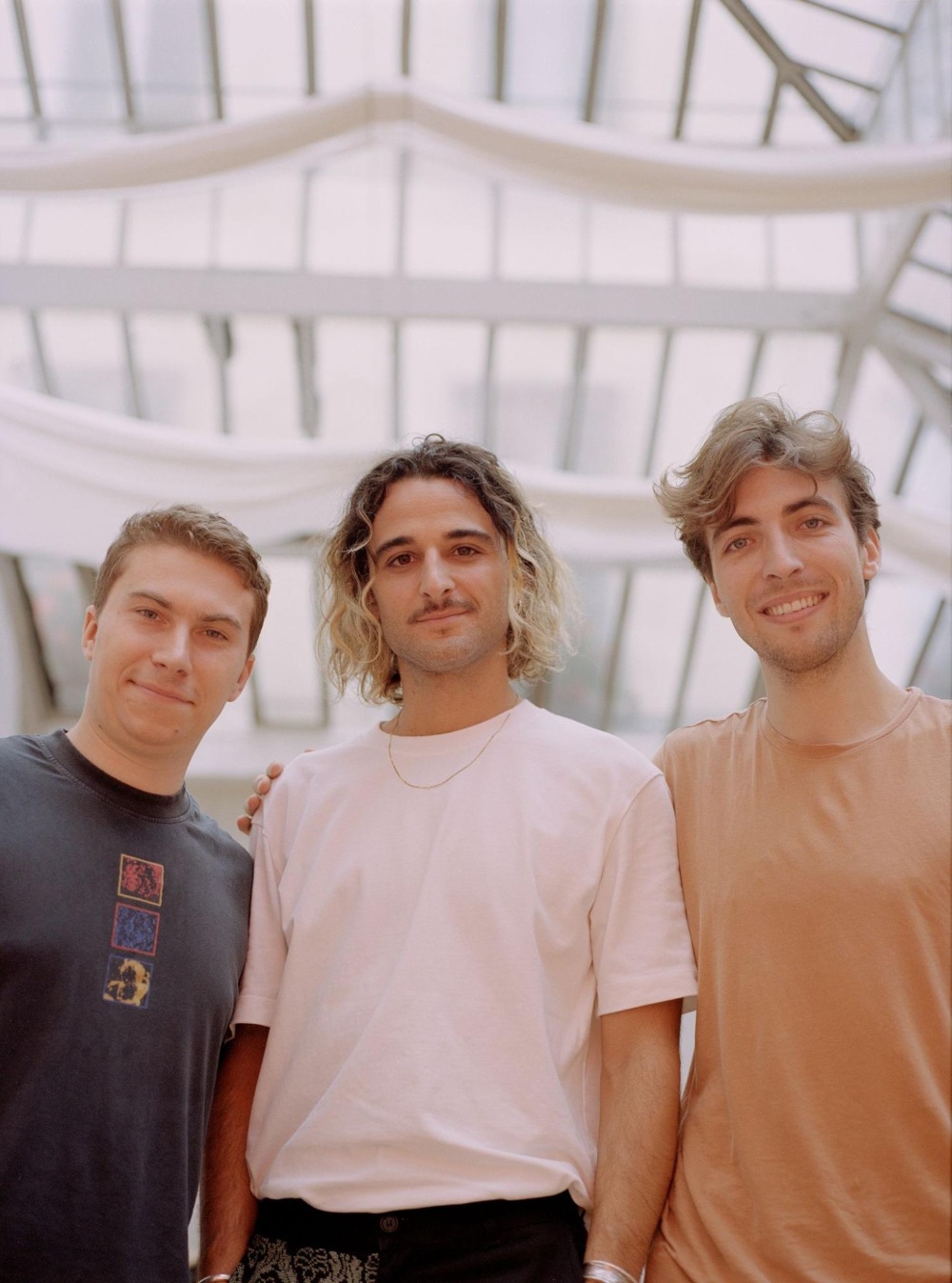 Hey Dorian. Tell us a bit about yourself and why you decided to start Groover?
I started as an indie music blogger in 2013, sharing music that I liked and thought didn't receive the attention it deserved. I also started shooting live acoustic sessions at my place and organizing shows in Paris. It was more of a passion project than a job, but then I got hooked.
I met with my co-founders Romain and Rafaël in California in 2018, they had their musical projects and struggled with getting their new tracks heard from blogs, radios, record labels etc. On my side, even with my modest blog I was receiving over 100 requests per day from artists and their representatives wanting to get their music featured.
It was not hard to realize that artists needed help in order to stand out from the crowd when supposedly 80,000 new tracks are released each day on Spotify.
We took phone calls with more than 200 musicians and music industry professionals and we understood that the biggest bottleneck was coming into play after a track has been finished. The barriers to how to record and distribute music are already down thanks to production software, streaming platforms and digital distributors. That's why we created Groover when we came back to France from California.
Our goal from the start has been to help artists emerge through influential channels such as blogs, radio and playlists, starting with guaranteeing that their music would be listened to and that they'd receive feedback.
How would you explain Groover to someone who's never used your services before?
Groover is the web platform that helps artists get their music heard.
Groover connects artists who want to promote their music with the best curators, radio stations and labels seeking emerging talents.
You can send your music directly to a selection of blogs, radio hosts, playlist curators and record labels of your choice, get feedback guaranteed, build your network and increase your visibility.
What do you think it is about Groover that has made it so successful so quickly?
Definitely the fact that music promotion has been a headache for musicians for years, and that the saturation in that sector has kept on growing tremendously.
Up until now, it seemed as if no clear solution existed for independent artists promoting their music apart from sending hundreds of non targeted emails or hiring a PR agent.
It goes without saying that most independent artists can't afford a PR agent and don't have industry connections to take on promotion themselves and do it effectively. Plus, not only do PR officers cost a lot of money, they tend to refuse 9 projects out of 10 that request their services and they're not adapted to every level of development. For a first release or EP, it might even be a sword in the water.
In short, I believe that promoting music was the biggest problem in this industry. It probably still is, but at Groover we're working like hell on trying to solve it for all musicians.
The results so far have been incredibly encouraging. More than 1 million pieces of feedback have been given by more than 1,500 active music curators and pros. We've helped music get share over 200,000 times (reviews, playlist adds etc.). We've also helped get over 500 acts signed on record labels.
Why is feedback so important to artists?
Feedback is important in part because it's a proof that the person who gives feedback has actually listened to the music, which is the core goal every single artist has.
On top of this, feedback from curators and pros is particularly important to musicians because it can give them insight about how their music will be received and how they can improve that. Not only technically, but also in the way they're presenting and marketing their project.
Finally, I'd say that when you get feedback on music, you should know when to take it and when not to take it. It's important to have convictions when you create music, and sometimes, when it's right, you need to stick to those convictions to create something unique. Also, tastes vary, music is subjective and so is feedback. That's something to keep in mind.
How do you find the right people to give feedback on songs?
On Groover, we're looking for music curators and professionals who gather a few criteria:
They have influence/impact, at least on a niche, or they have experience in music (sound engineers, managers etc.)
Their editorial line is of quality, and artists will be happy to associate their name to the brand
They've been active for some time and they're currently active
Our curators and professionals are split in several categories:
Visibility outlets (blogs, radios, playlist curators, journalists, Youtube channels) who can provide coverage for the tracks they have a crush on
Potential partners (record labels, publishers, managers, bookers) who can become the artist's team members
Mentors & sound specialists, who can give more detailed advice on a track
We also assess more metrics to approve or not curators on Groover, which ends up in us refusing over 80% of applications. This helps us keep the feedback quality as high as possible.
We also coach and guide the curators on how to give proper feedback to artists, feedback that will be useful to them. We recently introduced a feedback evaluation system so we can be even more careful about the feedback quality on the platform.
Do you have a personal favorite success story of an artist using your services to create better work?
Recently, one of our users whose project has been growing quite well in the past years - the French rapper Alvin Chris - told me that the first comments he received on Groover in 2019 were pretty harsh and were also kind of all the same. Curators were finding him interesting and charismatic, but the beats were found to be too basic and the melodies not original enough.
He told me that he realized at that point that he needed to collaborate with other beatmakers instead of producing his beats on his own, and he spent a lot of time finding a way to be more authentic and stand out. Once he did, he started to get amazing feedback on the website, one of his tracks ('Coucou c'est encore moi') took off on TikTok, his music became even more solid after he signed with a great distributor and he played at MaMA Festival & Convention in 2021.
What's your plans for the future of Groover?
We have three main priorities right now:
On the platform, improve the experience for artists after they've sent a campaign, through a completely new dashboard which will help them evaluate their experience, act upon it, get in touch in a more direct way with curators, get detailed stats etc.
Develop the activity internationally and especially in the US and the UK. Our homebase is in France but we already do 65% of our activity abroad, including 25% in the US and 10% in the UK. We've just opened an office in Brooklyn and we're organizing shows for Liverpool Sound City & The Great Escape
Develop new services, and especially the artist accelerator Groover Obsessions which we launched in 2021 to support the most talented artists we've detected on Groover. We currently support more than 30 artists all around the world and the results are beyond our expectations