Music Production: The Complete Beginners Guide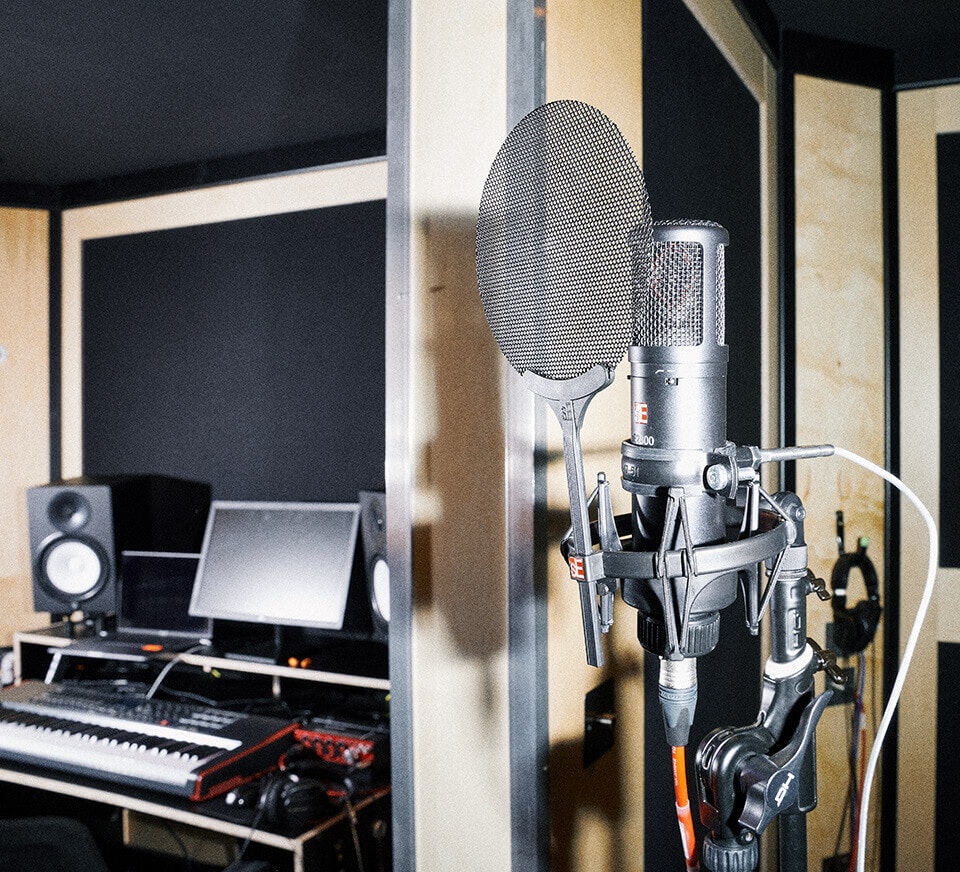 Whether you're an instrumentalist playing classical pieces or a sound designer creating a film score, recording and editing your own songs is incredibly rewarding. It's also a challenge that requires a lot of creativity and innovation. You'll need to learn lots of new skills, ranging from recording vocals and playing instruments to mixing and editing your track.
Today's music fans expect a high standard of music production, so you'll need to make sure your track sounds professional. It's not enough to be an amazing performer; you also need to be able to turn your music into a digital audio file that listeners will love. This guide will help you learn how to record music, build a home recording studio and kickstart your career as a professional musician.
If you don't have space or equipment at home, you can learn to edit, mix and master your music at Pirate's worldwide recording studios, bookable by the hour.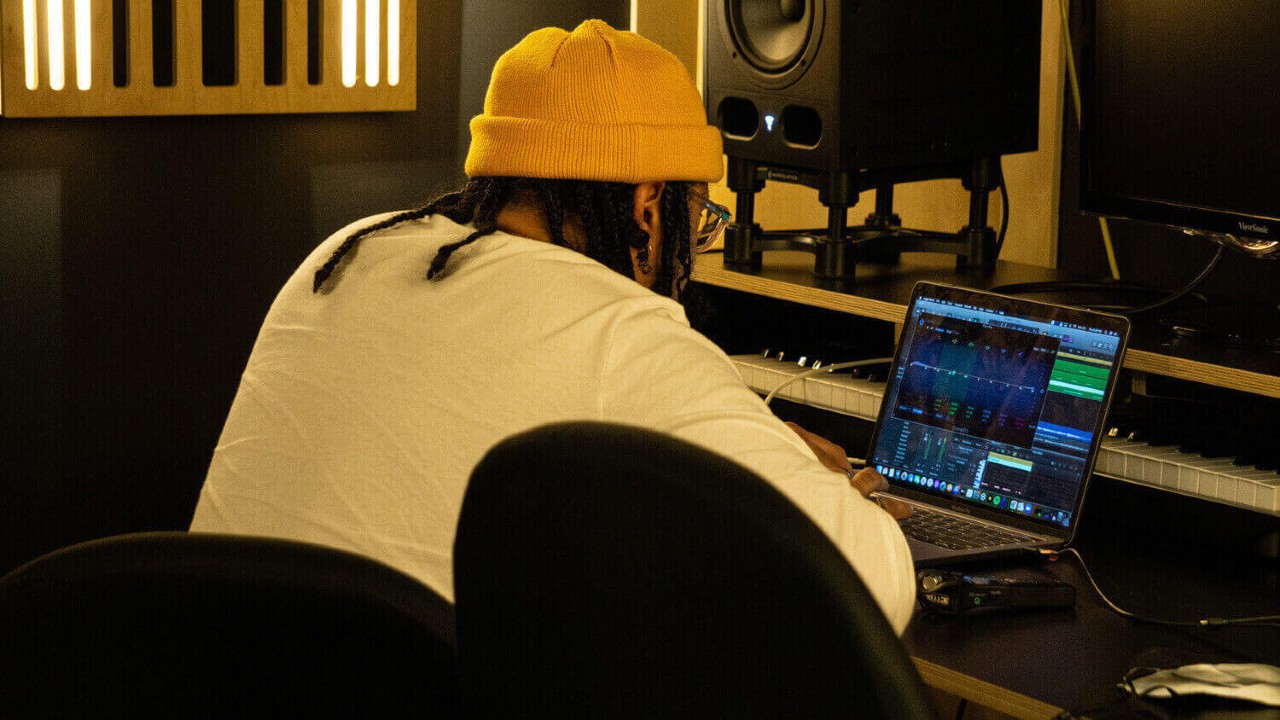 Find Inspiration For Your Music
Before you make your own song, you need to know what you're making. That means researching various genres, listening to a range of tracks and finding a sound that works for you.
While it's tempting to listen exclusively to your favourite artists, you should check out a variety of tracks. Learn to identify specific sounds and keys so that you can get ideas for your next track.
Musicians find inspiration from everywhere, whether it's nature or TV commercials. So, don't limit yourself to only listening to professionally produced tracks. Check out live performances and consider other places that you can find inspiration, such as poetry or the natural world.
As well as listening to tracks and sounds from around the world, it also helps to learn from successful musicians. They have experience making great music, so they can offer practical advice and usable support that can help you through the process of creating ideas and turning them into a popular song.
While big-name pop stars like Beyonce, Dave Grohl, Dolly Parton and others might be valuable role models, you should also check out insight from other music professionals, such as DJs, musicians, session artists and music producers. Interviews with them might be harder to find, but they could offer valuable insight into the world of music creation and recording.
If you want to get tips, interviews and information from internationally renowned music producers and performers, check out the Pirate.com blog. As well as interviews with musicians and DJs, we also have music production tips, industry insight, DJ tips and much more.
Organise Your Ideas And Write Your Lyrics
Once you have all the inspiration and ideas you need, it's time to start learning how to produce music.
A single track is made up of many different pieces of music, sounds and vocals. So, before you start, you need to organise your ideas and work out what you'll need.
Make a rough list of the types of sound you'd like to include, as well as any ideas about how you can structure the piece of music.
As part of your plan, you should also start writing your song's lyrics. Unless you're planning on creating an instrumental piece or electronic music that doesn't require words, then you'll need to craft lyrics that enrich the song and match with your sound.
Writing song lyrics is an art form that takes time and practice to master, so don't be surprised if your first attempt falls short of the mark. Instead, keep practising and try using guides to songwriting and songwriting courses to hone your skills.
Over time, you'll become more confident and be able to create amazing songs with unforgettable lyrics that merge seamlessly with your backing track.
Your initial plan and lyrics aren't set in stone: you can adapt them during the music creation and recording process. Having your ideas listed before you begin is simply a technique to make the process easier and allow you to arrange your ideas.
Once you start recording your tune, you can adapt your plan and make changes according to your creative process and music-making skills.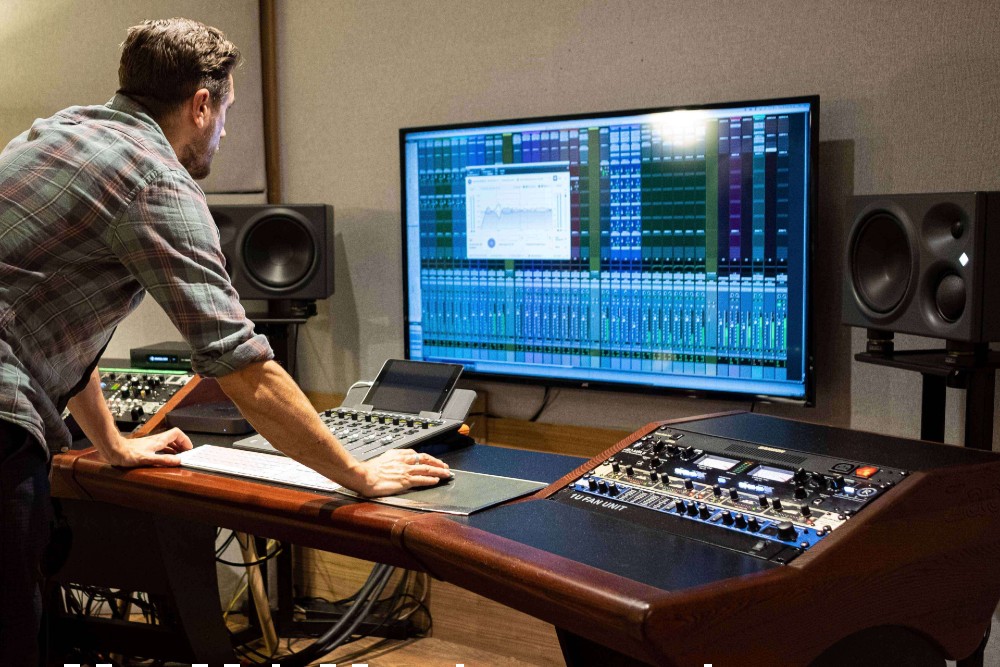 Get All The Gear You Need
With your ideas ready, you can start the music recording process. While a computer and recording software are both essential, there's also a lot of additional gear that you'll need to achieve the professional sound that your listeners will expect.
To create a high-quality sound, you'll need a soundproof recording studio complete with a microphone and other equipment to record, edit and produce your music.
Setting up a home music production studio requires a lot of expensive recording equipment and innovative design features.
If you're still in the early stages of your music career, then you might want to consider renting a quality recording studio, like one of the many that Pirate has to offer. We have recording studios and rehearsal spaces around the world, so you can find the perfect solution for your needs.
Once you've established yourself in the music business and want to create a home recording studio, then you must find everything you need to record your songs. Here are some of the most important pieces of kit you need in your home recording studio:
A Laptop: While you might already have a computer, you'll need pro tools if you want to record your own tracks. That means finding a higher-quality laptop than the one you use to stream Netflix originals and browse Amazon. You'll need a laptop that's capable of storing all of your music files and running the software you need to record and edit your tracks.
Music Editing Software: Some laptops come with music editing solutions as standard, but they're not usually good enough to create the incredible music that you desire. Find a digital audio workstation (DAW) that will give you all the functions and features you need to craft your dream track. Many of these solutions require a paid subscription, but you can check out free trials and read reviews to find one that will work well for you and bring you a strong return on investment.
A Microphone: A quality mic is vital for anyone who wants to record vocals. Many professional vocalists and musicians choose a condenser mic, as they have two metal plates held close together. These solutions are highly sensitive and can pick up every sound, meaning that you can record amazing quality audio for your track.
A Mic Stand: If you use a condenser microphone or another sensitive microphone, then you will need a mic stand to keep it steady while you record your audio. Choose an adjustable microphone stand to allow you to change its height and make it comfortable when you're recording vocals. You can also change the angle so that you can be comfortable in any position. Whether you're seated or standing, an adjustable mic stand will give you easy access to your microphone.
A Pop Filter: As well as a mic and a stand, you'll also need a pop filter. A pop filter removes the popping sound that human mouths often make when creating a plosive sound, such as a p or a b. These solutions help you to record crystal clear vocal audio and perfect lyrics, so you'll need one for each microphone you have in your home recording studio.
A Pair Of Quality Headphones: Music recording headphones are often of a higher quality than the ones you use to listen to the radio. You'll need a quality pair that can pick up the smallest sound and give you clear audio that you can edit.
Professional-Grade Musical Instruments: If you're planning on recording music for your track, then you'll need to make sure that every instrument you use is top-quality. Whether you prefer an acoustic guitar or a piano, drum kit or classical instruments such as the clarinet or the violin, you need to make sure you have quality instruments. They need to be tuned correctly, and you should check that they're creating the right sound before you begin recording in earnest.
Studio Monitors: Studio monitors look like traditional speakers but are unique as they offer you a completely flat frequency response. That means that you can hear your mix and edit it accordingly. You'll hear every sound, no matter how minute, so you can check that your audio is perfect.
An Audio Interface: An audio interface turns the signals from your mic, musical instruments and other recording equipment into information that your computer and music editing programme can understand. It also works the other way around and can send audio from your computer to your headphones and speakers. Therefore, a quality audio interface is essential for any musician who wants to record quality audio at home.
Spare Cables: All of this gear needs to be hooked up, which means that you'll need plenty of cables. Ranging from audio lines to USB cables, you'll need a variety of different cables in your collection. As you expand your home recording studio and add extra equipment, you'll be grateful for your collection of cables!
Soundproofing Solutions And Acoustic Panels: A professional studio is completely soundproof so that you can't hear outside noise. These noises might be from the street outside your home or interior sounds, such as pets and the other inhabitants of your property. Even tiny sounds that you might not notice, such as the gargling of pipes and the shutting of doors, could creep into your audio and affect your track if you don't have professional-grade soundproofing solutions. As such, you'll need to make sure that your home studio is in the right location and that you don't have to keep moving your gear around your property. Many musicians who build home recording studios create them in rooms that are already quiet and that are rarely used, such as basements.
Creating your dream home recording studio takes trial and error. You might not be able to find the equipment you need and create the ideal recording set up straight away, but there are some easy ways to avoid making any costly mistakes.
Read reviews and consider borrowing or renting gear before you commit to buying it. If possible, you should try to test it out before you buy it, either by checking if the provider has a return policy or using state of the art, fully-equipped professional studios like ours.
We only choose the best recording equipment for our facilities, so you can check it out before you invest in it for your home studio.
Recording Audio For Your Music
The process of recording your music is about more than just playing a song and having your microphone switched on; it takes a lot of skill and practice.
There are three main stages to recording music for a track:
Rhythm: The pattern or beat of the song.
Harmonies: Harmony is how the sounds work together in a piece of music.
Melodies: Melody is the linear progression of several tones, which are perceived together by the listener.
Each of these three sections should be recorded separately so that you can combine them together during the editing process and put the finishing touches to your track.
The rhythm section of your piece is the foundation on which you will base the rest of your track. So, it should be recorded first. Usually, this is some form of a bass instrument, such as a drum kit.
This bass sound can then act as a musical metronome for your song and help you and your fellow musicians to follow the beat of the track.
After that, you can record the harmonies and melodies. When recording each part of the song, you should try to record the lead instrument or strongest vocalist first. Then the backing vocalists and instruments can be recorded.
Recording all of the parts of the song separately means that you can create a flawless sound. You can then combine it all together during the editing process. Before you stop your recording session, you should listen back to the audio and make sure that it is good enough for your track.
Use your headphones to listen to your audio and identify any flaws. Some issues, such as audio interference, might be removable during the editing stage. However, if you notice an issue in the music, such as a missed note or a dropped key, then you should re-record the section. Taking the time to record each section to your exact requirements means that the editing process will be more straightforward.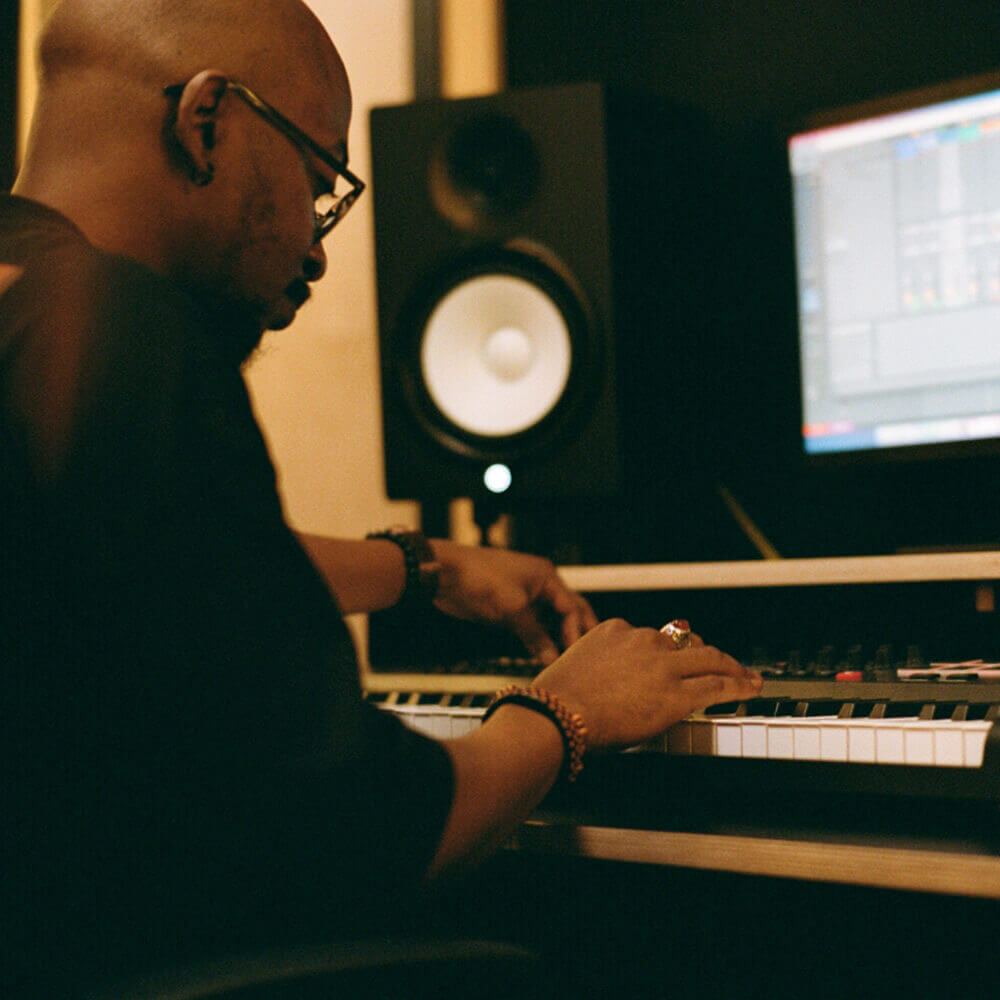 Check Out Virtual Sounds And Effects
While recording your own audio is a great way to create a unique track, there are also many fantastic digital sounds and virtual effects that you can use to enhance your music.
By using the right digital audio workstation, you'll have a selection of sounds at your disposal, all of which can be inserted into your track as you see fit. These sounds range from electronic beats through to pre-recorded short vocals, such as singers hitting a specific note.
Adding electronic sounds to your music adds colour to your track and gives it a professional sound. It also helps you to enrich your track without recording more instrumentals or vocals.
Electronic sounds are ideal for saving you time and effort, but they aren't a replacement for freshly recorded audio. It's best to use electronic souds in combination with the audio and vocals that you've recorded in your home studio. By combining the two, you can save yourself time and effort while still creating unique, inventive tracks that listeners will love.
When you're choosing electronic sounds, you need to make sure that you have the right to use them. That means finding royalty-free sounds. There are many sound effect websites that offer royalty-free snippets, which you can buy.
If you want to sample a piece of music, then you'll need to connect with its creator and get their permission to use their track. If you're not careful and sample music without getting the correct permission, you might find that you get sued for plagiarism. However, by using the right techniques and getting permission, you can take pre-recorded sounds and classic tracks and turn them into something new and unique.
Music Editing Tips
Now that you have your music recorded, you can start editing the pieces and removing any errors that might have occurred. That might include getting rid of small background noises and cutting out any excess sound that you don't need.
Using your digital audio workstation (DAW), you can edit your track and turn desperate pieces of audio into professional soundbites. Here are some practical tips for editing your audio:
Make Sure Your Editing Software Suits Your Needs: If your music editing software doesn't have all of the functions and features that you need, then it won't give you the effect that you want. If you find that your software isn't offering you everything you need, then check to see if there are any updates pending or
Import New Sounds At Level 0: Begin by importing everything you'll need at level 0. You can then adjust the volumes accordingly to create the audio you desire.
Consolidate The Audio: Once you've uploaded your audio to your DAW, you should consolidate the audio. Get rid of anything extra or check any duplicate files so that you have everything you need ready.
Add Fades Where Required: New sounds appearing suddenly on the track can be jarring, so unless that's the effect that you were going for, you need to fade them into the music. That means adding fades and making sure that new sounds don't jolt the listener out of their enjoyment of your track.
Change The Position Of Sections Of Audio: If you want to add effects or change the position of a specific section in the track, then you should learn how to cut and re-insert pieces of audio.
Try To Split Sounds At The Playhead: The playhead is the verticle line you see when playing your music on your DAW. If you split any sound at the playhead, then you'll make your edits cleaner and make it easier to split your audio.
Remove Long Silent Sections: If your audio contains lots of silent sections, then you should get rid of these. Silence isn't like extra music or vocals: it's useless and won't benefit your track. So, you can remove it to cut down your audio and ensure that you only have useable content in your DAW ready for mixing.
Add The Right Filters And Effects: Filters and effects, such as Autotune, can help you to enhance vocals and other parts of your track. Ensure that you use them correctly so that it's not too obvious unless that's the effect you're going for on your track!
Change The Tempo: The tempo, or speed, of your track can affect the overall composition of your song. If you feel that the tempo isn't right, then you can alter it digitally. Make sure that you do this naturally and fade it into the piece correctly so that your track isn't jarring and doesn't sound overly edited.
Make Files And Playlists: If you're editing multiple tracks at the same time, then you'll need to make sure that you don't confuse the pieces of music. So, you should organise your audio content into files and playlists. Most DAWs allow you to do this quickly and easily, so you will never get confused, even if you're editing an entire album.
Listen To Your Edits On Headphones And Your Audio Interface: By checking your audio on multiple devices, you can ensure that it's just the way you want it before you start mixing your song.
Editing your audio isn't the end of the process. Now you've got to mix your track and turn the pieces of music into something that your listeners will love. You don't have to worry if your edits aren't perfect. If something needs further editing, then you can do this as you go along.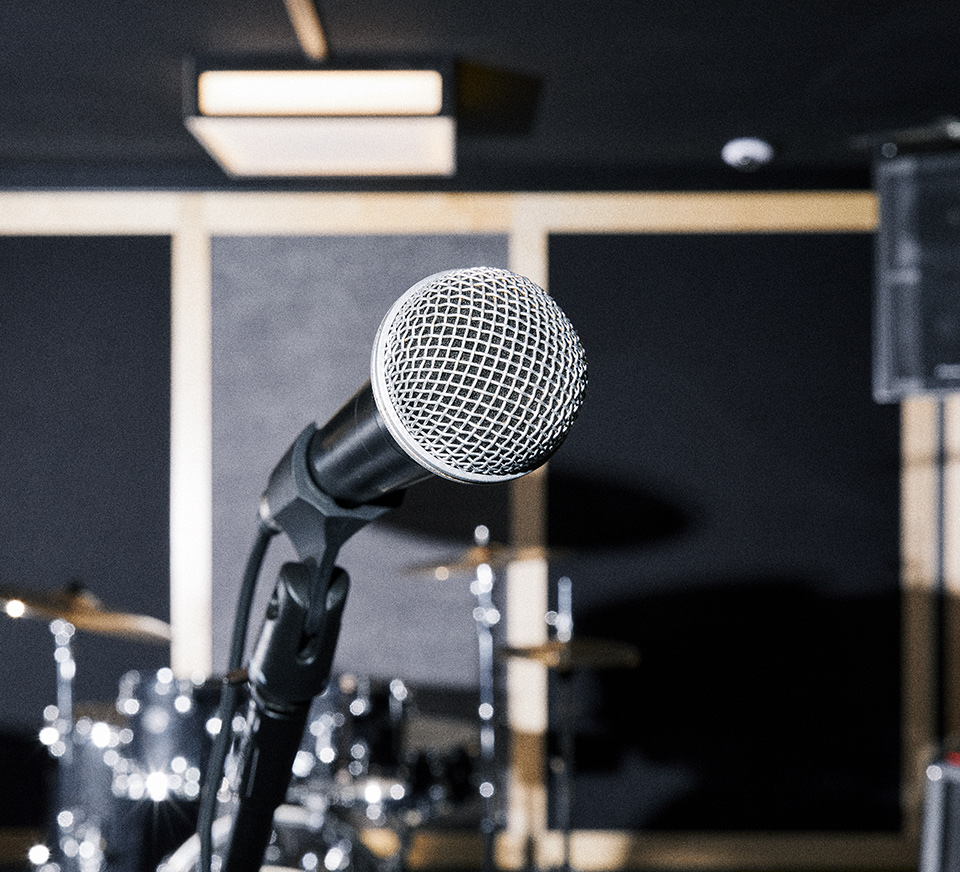 Mixing Your Music
Once you've edited your sound, you'll need to mix the track together. Mixing music is different to editing. Editing involves picking out the flaws in your pieces of music. Mixing is the process of turning your snatches of recorded music and sections of audio into a coherent song.
Mixing a track turns the sound from random noises into a music track that listeners could play on their radio or dance to in a club. There are many techniques involved in mixing music. Here are some of the most important ones that you should learn about and practice:
Equalisation: Also known as EQ, Equalisation is the process of changing the frequency of your track so that it sounds balanced to your listener. Different frequencies can be uniquely discerned by the human ear, so you need to learn how to equalise them and make them the right frequency for your listener to hear and enjoy.
Bussing: Bussing is a technique that helps you to organise your mixing by allowing you to combine a set of tracks into a 'bus'. Then you can send sounds to all of the tracks and ensure that the entire bus is cohesive and that the tracks sound amazing together.
Panning: Panning is the process of distributing the sound across the width of your track and moving it into a new stereo field. The way you pan each part of your track, such as the drums or electric instruments, is unique, so you'll need to learn this skill to ensure that your tracks sound fantastic and innovative.
Compression: Compression is where you reduce the dynamic range between the loudest and quietest sections of your audio to manipulate the track electronically. It's an advanced skill that takes a lot of time and practice, but once you get it right, you'll be able to turn your tracks into professional-sounding songs.
Many of these mixing techniques require a lot of practice and a great ear for music. For beginners, learning all of these skills might seem overwhelming, but eventually, they'll enable you to create a phenomenal sound that fans will recognise as yours.
It's also possible to re-mix your original track later so that you can turn it into something almost completely new. Therefore, if you're not sure about the finished result, then don't worry. There's plenty of time to polish and change it.
Share Your Music With The World
Once you've completed all these steps, you're ready to share your new tracks with the world! There are many platforms that will help you to promote your music and reach your target audience, including social media, podcasts and more. Additionally, you could consider uploading your track onto physical devices, such as CDs.
Remember that your digital track is the most important: CDs and other physical forms of distribution are just added extras. Most music lovers listen to and find new music online, so focus your time and attention on digital promotion.
Promoting your music online means more than just uploading your track onto the internet and hoping for the best. You also need to define your personal brand and build a following so that you can really get noticed.
That means using social media to connect with new fans and collaborating with your fellow musicians, particularly those in your genre.
You'll find lots of advice on self-promotion, including how to write an artist bio, how to structure an EP release and more on the PIRATE blog.