Lord Scorpio: Queerness Isn't The Angle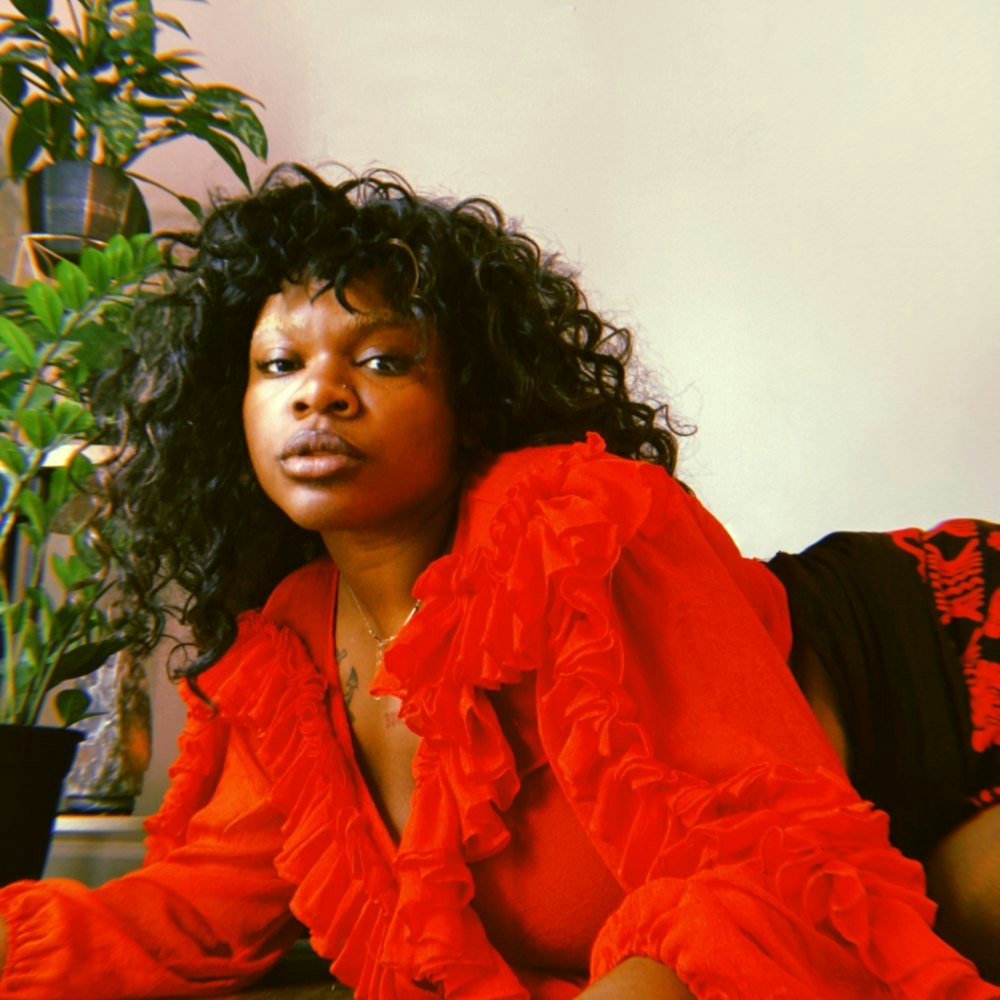 With an ex-inspired EP due for release by the end of the year and another collaborative EP in the works, Lord Scorpio talks vulnerability online, Queer representation in music, and how Brooklyn feeds her creativity.
Breakup records are a staple of the mainstream music industry. From Taylor Swift to Kanye, artists write about love, then delicately (or not) tread the line between truth and fantasy, carefully protecting themselves and their subjects from searching questions and conspiracies imagined by journalists and fans.
RnB/Punk songstress Lord Scorpio is navigating that very formula, as she works on her ex-inspired debut EP in Pirate's Brooklyn rehearsal studios.
Finding herself "missing a certain level of authenticity in the mainstream music industry world", Lord Scorpio recently took to her artist website to offer her fans just that:
"I personally find myself really really locked into someone for a long time when I know their story, or when I know their process, or I see how their ideas work. I think we miss out on that."
Lord Scorpio's Project Diaries details the making of her upcoming solo EP, in short candid entries about her inspiration for music and creative process:
"With my current project, I'm so intently thinking about the story behind it and it feels so true. It feels like an actual passion project rather than saying I'm just releasing you know, this thing because that's what we're supposed to do. Like, it really feels like more of a meaningful thing."
And it's because this project is so close to the bone that Lord Scorpio prefers to keep her commentary off social media, on a personal website instead:
"I don't really talk about my personal life, you know, on social media. I don't want to but I think that it's cool to have a place to intimately."
In the first of these Project Diaries, Lord Scorpio addresses the inspiration behind her new EP, a past relationship:
"The relationship that this project is going to be about was such a life changing, amazing, heartbreaking experience… I got to experience things I would have never been able to experience outside of it."
And for Lord Scorpio, fantasy is a very real and important part:
"I'm obviously dramatising it [the relationship] in certain ways to create a feeling, but I definitely think that there's really only truth in that and just a little bit of fantasy, and that's kind of the cathartic part — the fantasy of just like releasing all that."
Working at a "New York pace", Lord Scorpio plans to record and release two EPs in 2022 — her solo project, and another collaborative project celebrating the diversity of Queer voices in New York.
However, Lord Scorpio is clear that her and her collaborators' work extends beyond just their Queerness:
"We're kind of at the point where we're like, okay, we're Queer and we're here, but now it doesn't necessarily need to be weighted in queerness. It could be weighted in life, it could be weighted in experience."
And as a solo artist, Lord Scorpio is even more aware of the delicate path she's treading — with common tropes such as the over-sexualisation of Black women and the commodification of Queer culture hanging in the balance:
"Queerness in music seems to be like a promotional angle for things."
Still, Lord Scorpio is passionate about making space for self-expression, without jeopardising or exploiting her identity, or anyone else's:
"It is important to me to create a safe space that's still an expressive space, because I think it's important for women to be able to show their sexuality and their sensuality without it being, you know, covered with a certain stamp, but a safe space nonetheless."
Moreover, the Brooklyn music scene in New York, where Lord Scorpio is based, appears one of the best places to do just that:
"New York feels very community-focused and very open to anything… I think it's feeding me 100%."
Upcoming From Lord Scorpio
Catch Lord Scorpio performing in the US this Summer, and follow her on Instagram to keep up-to-date.
Gigs
June 19: Juneteenth Jubiliee at Commodore Barry Park in Flushing, Queens
June 22: Drea Real's Listening Tour at Pirate Brooklyn, NYC
Music
Next Single: Sway is dropping next month (July 2022)