5 Ways Artists Can Support Other Artists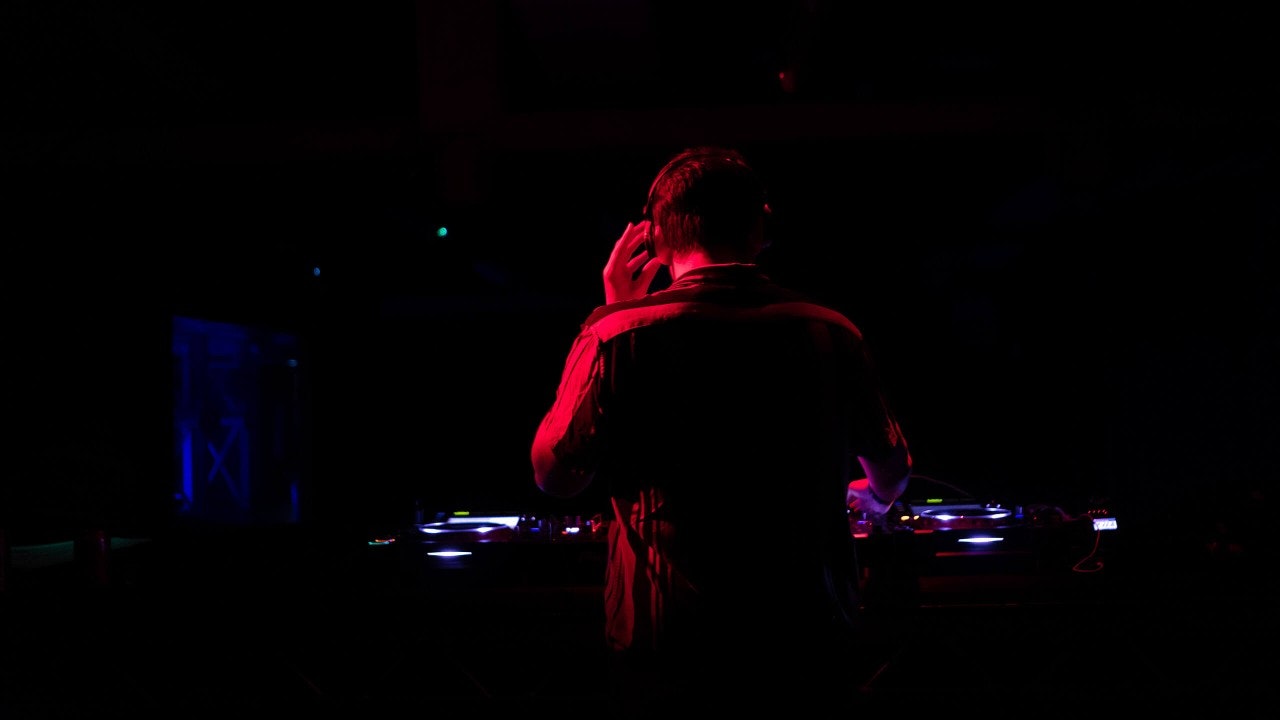 The ways in which artists launch their careers vary from case to case, but one thing that is unanimous across the industry is no one makes it on their own. Producer, DJ and Terrorhythm boss Plastician puts it simply:
"You need to give a little in this game."
With this in mind, we've compiled five ways artists can support other artists, with help from some of our favourite industry players.
1. Teach
"I feel it doesn't have to be established DJs or artists that do the coaching, just people who know the score." - Om Unit
Bristol-based Cosmic Bridge boss Om Unit is quick to point out some of the many ways artists can offer one another mentorship. Some of these require a lot of time and effort, some very little:
"There are many ways to provide coaching.

From simply sharing resources via places like Instagram stories, to teaming up with education companies to host workshops and seminars, to reaching out to offer tuition online or in person.

I have done all of the above and find it very satisfying to be able to help others."
As well as offering to teach emerging artists independently, there's also a lot to be said for supporting organisations doing exactly that.
London-based DJ and presenter NAINA is about to become a mentor for young South Asian creatives as part of the Dialled In programme. Om Unit has also opted to help educate musicians in a formal sense, teaching at BIMM part-time, his motivation for which he describes as such:
"I think the music world is a really complex landscape that can require a lot of guidance.

It's important that younger artists or newcomers to music are exposed to as many tools, knowledge and techniques as they are hungry for. The same goes for any artistry."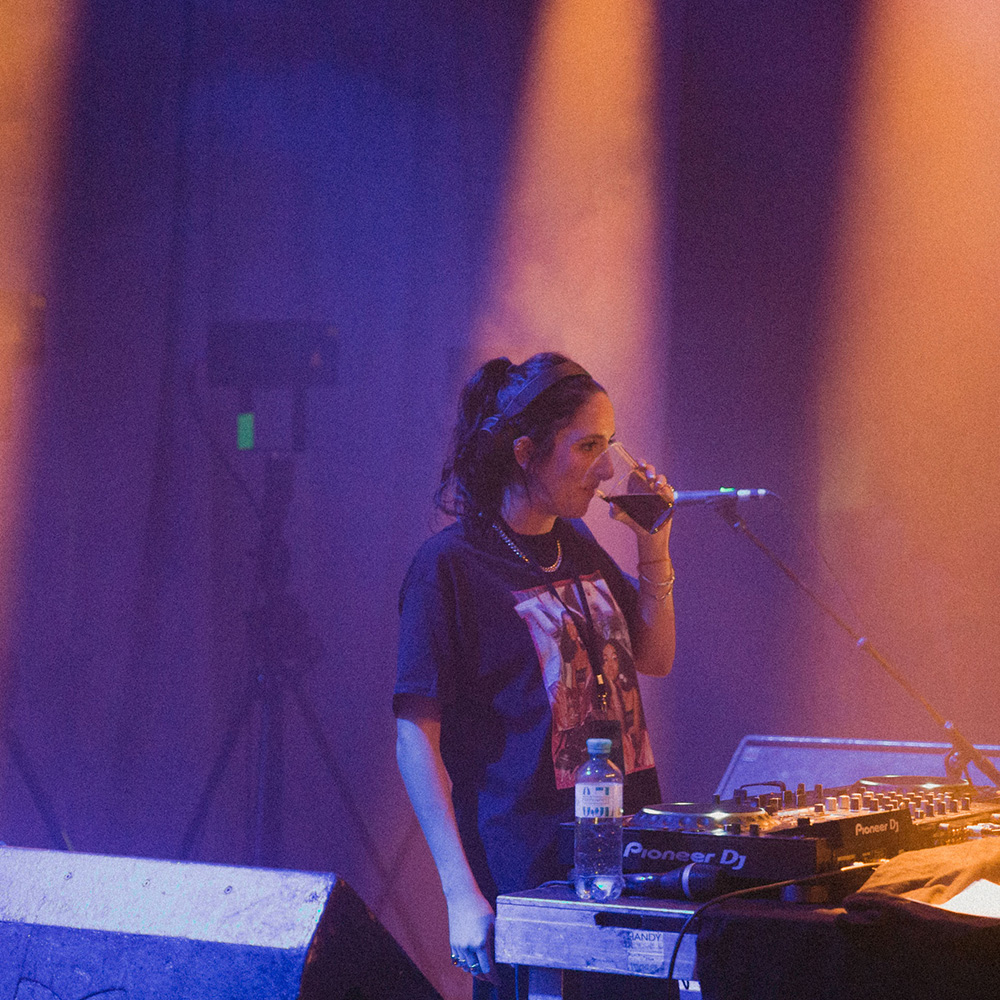 2. Talk
"Sparing some time to speak to younger artists can be pivotal to their whole perception of their path." - Saint Ludo
Above, London-based Italian DJ and Keep Hush affiliate Saint Ludo describes how a strong sense of community can help to keep younger artists motivated.
Increasingly, as your career begins to take off, other artists might approach you at gigs or via your Instagram or SoundCloud DMs. Producer and key player in the UK Bhangra scene DJ Harpz's advice in such situations is:
"Put ego aside, give advice and be accessible."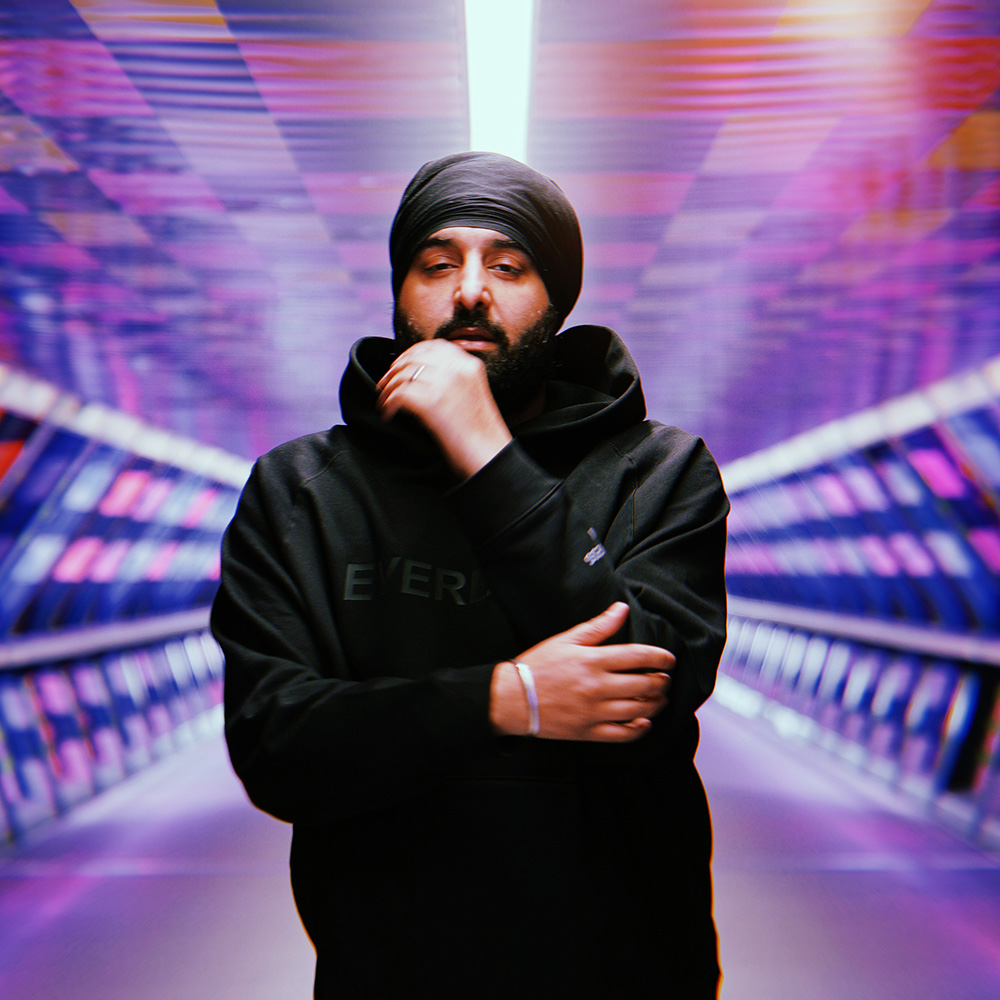 3. Share
"Use social media to the fullest." - DJ Harpz
DJ Harpz recommends all artists "use social media to the fullest". This can mean anything from sharing someone's release or mix, to sharing funding opportunites.
NAINA describes sharing artist opportunities with a wider musical network as a way to "bridge the gap" between artists and organisations:
"There are amazing platforms out there like Youth Music. Whenever they open funding rounds I try to share them around.

Youth Music, alongside other platforms, are all about helping new talent, so I like to bridge the gap between new artists and the platforms helping them."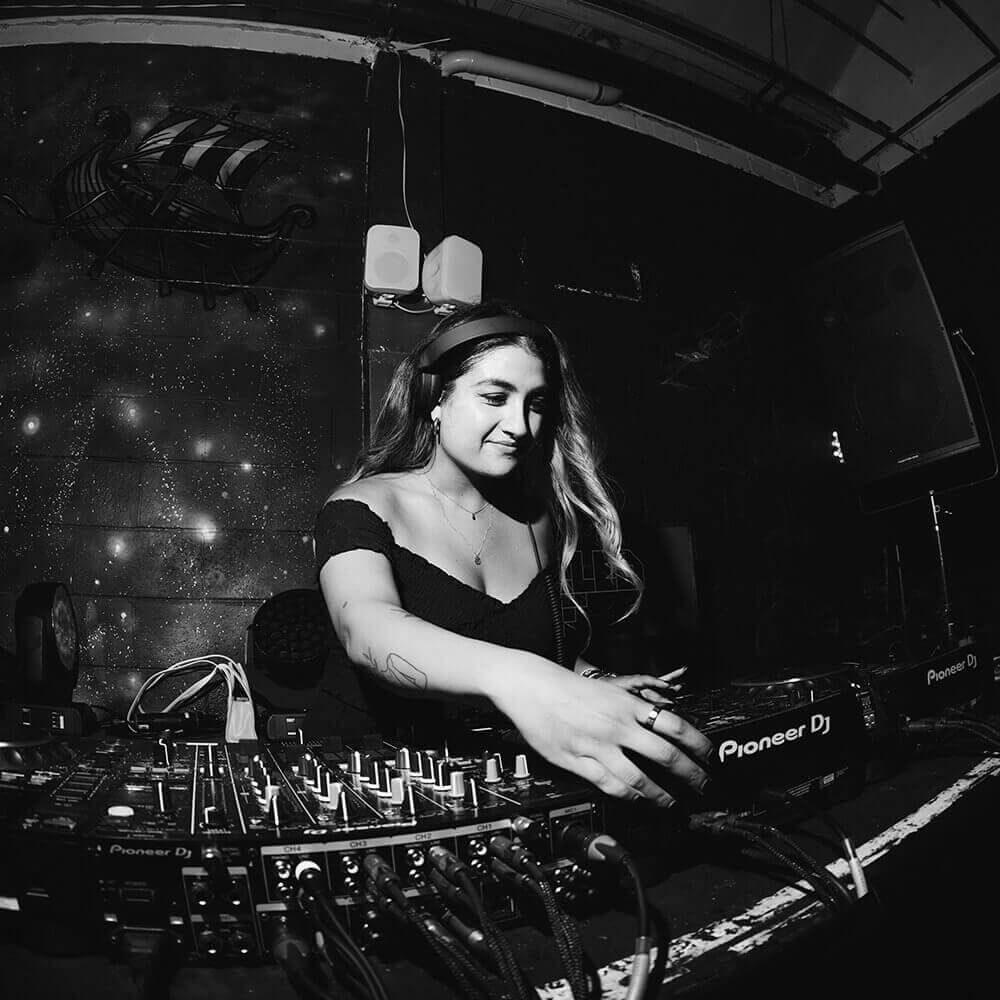 4. Give Feedback
"It's important to do simple things for each other, like listening to demos and mixes and giving feedback." - NAINA
NAINA calls feedback one of the "simple things" artists can do to support one another and it is, but it's also one of the most valuable.
If someone has sent you music or a mix to listen to, you can be sure a lot of love, care and time went into it, so don't leave the link unclicked.
If you don't feel comfortable or qualified to give feedback on a mix or demo you've been sent, you can either offer your opinion anyway, or you can suggest someone who might be better equipped from your network. Just try not to be a dead end.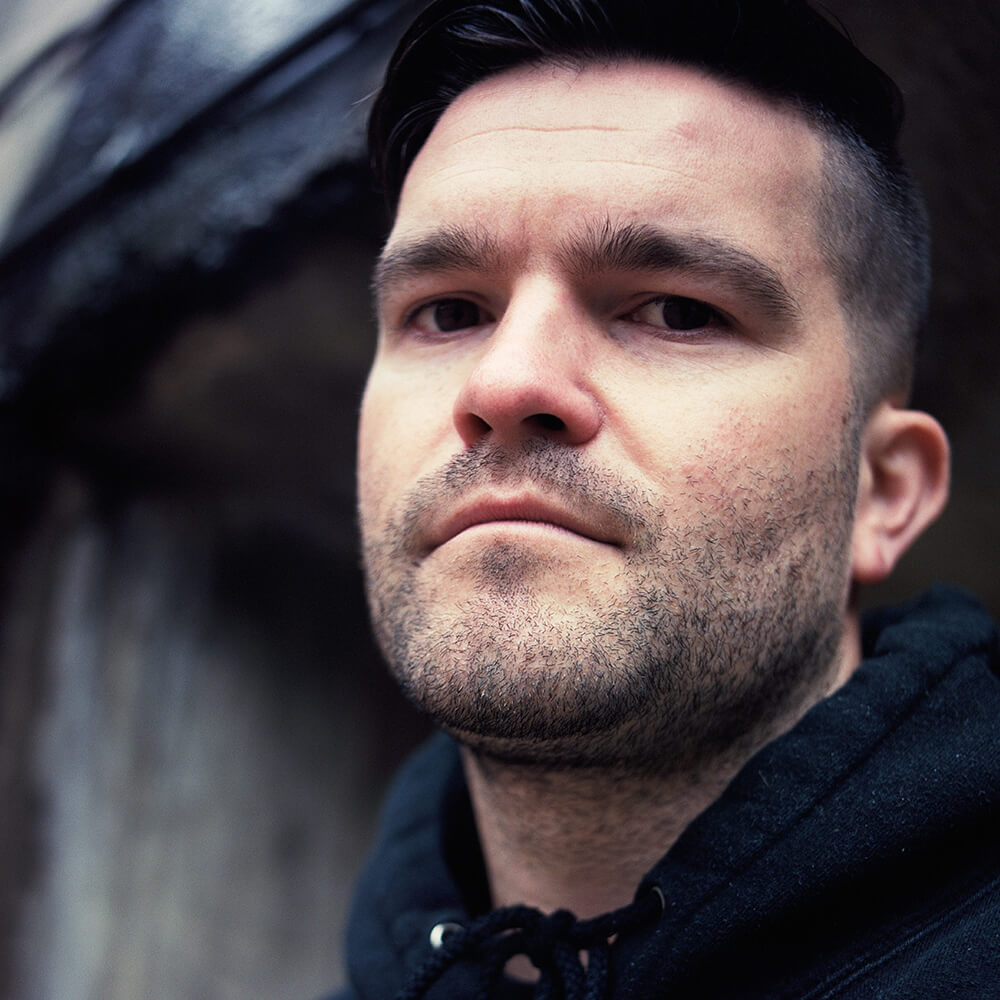 5. Offer Opportunities
" I think it's mostly about allowing new DJs in." - Plastician
In the same way Plastician believes established artists should welcome emerging talent into the fold, DJ Harpz suggests that professional DJs have a responsibility to offer new artists opportunities where possible:
"I think it's important that established DJs give opportunities to the up-and-comers. It gives them a push and guides them in the right direction."
In terms of what this means in practice, NAINA suggests "inviting artists to radio and gigs to network", something she herself feels compelled to do:
"The more I've progressed in this industry, the more I've felt like I want to somehow help or give back.

This might be by giving someone their first radio show on Reprezent Radio, training them up to sound amazing or offering them the opportunity to help with No ID or Dialled In.

I think most good people in this world who are at a certain level will try to help new talent without necessarily shouting about it and I think that's super important."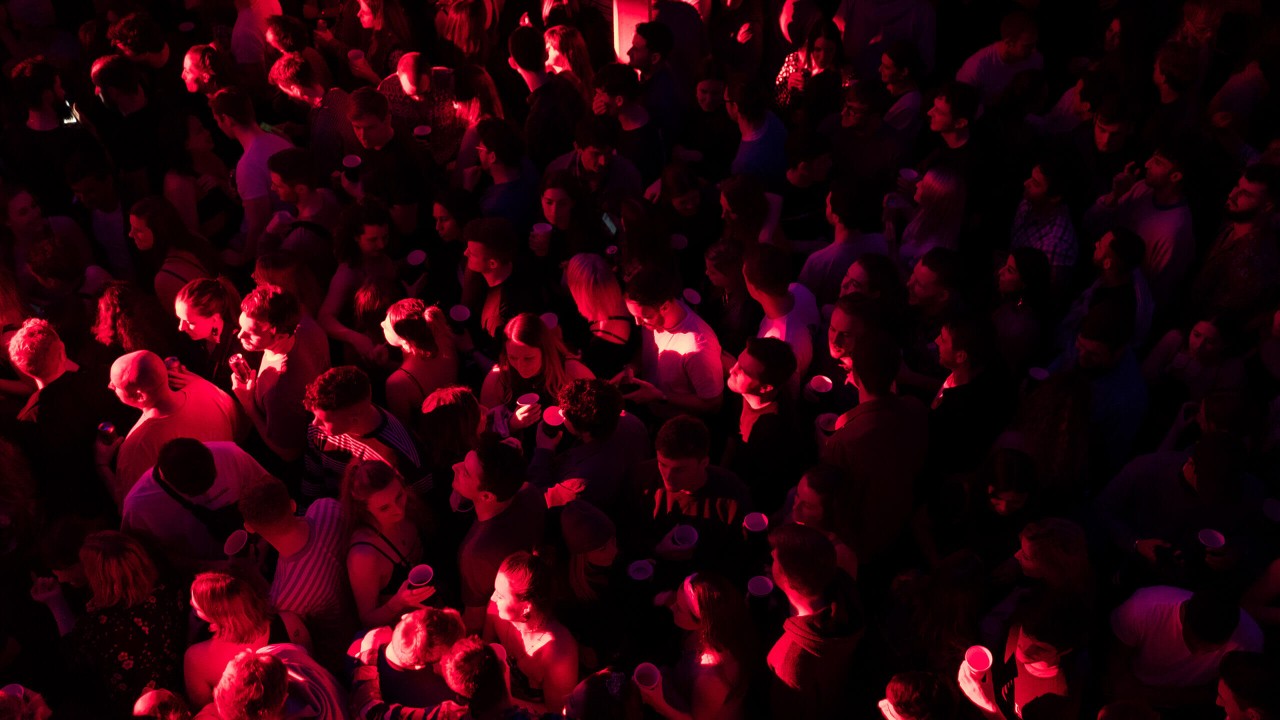 Ultimately, when you enter the world of music, it becomes a big part of your life and fostering positive relationships will make the road to success much more enjoyable. This is something Om Unit gets at, when he advocates for a sense of community rather than competition:
"It's about community first, not just yourself on your own against the world. Destroy the idea of competition being your leading drive because comparison just leads to crippling anxiety."
Think about your artist self in relation to your genre, scene and culture, then supporting others will seem like a no brainer.