A Promoter's Guide To Reducing Carbon Emissions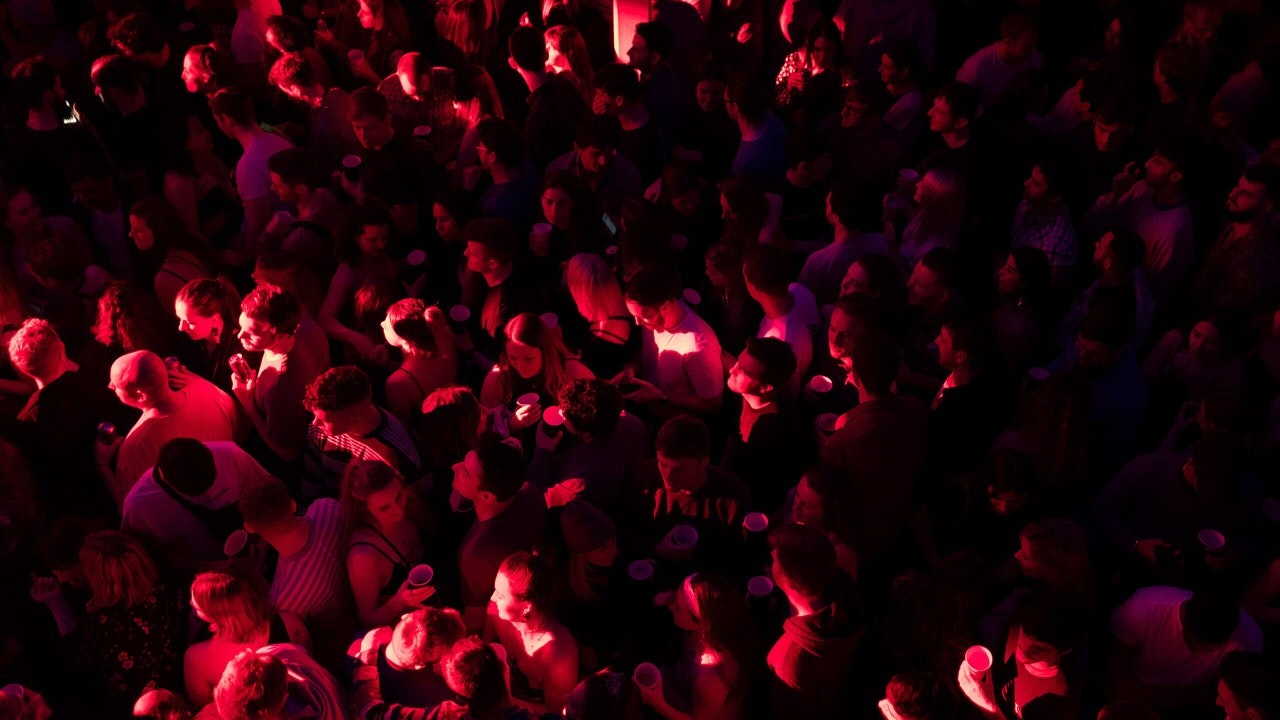 UK trip hop legends Massive Attack recently caused a stir with the release of their new 'Super-Low Carbon Live Music' report, in collaboration with The Tyndall Centre for Climate Change Research. Inside is a thorough examination of the music industry's current practices with regards to carbon emissions, with various proposed actions for the 'urgent and significant reassembly' of the industry.
The report is framed around 'targets that the live music sector could adopt to play a leading role in meeting the Paris Agreement on climate change.' These include reducing energy use in venues, phasing out fossil fuel vehicles for artist and audience travel, and totally eliminating the use of private jets to transport touring artists.
As a promoter in the UK dance music scene, I'm now questioning my own responsibilities when it comes to reducing the carbon emissions of my events. How can we best go about reshaping our community in order to protect the planet and the music scenes that we love?
The Environmental Effect Of DJing
Six months before Massive Attack released their findings, climate action collective Clean Scene published their own report focusing on dance music called 'Last Night a DJ Took a Flight': 'exploring the carbon footprint of touring DJs and looking towards alternative futures within the dance music industry'.
The report reveals some stark truths about the environmental impact of a dance music scene which has become increasingly dependent on international air travel over the past decade. Clean Scene examined data from Resident Advisor's top 1000 DJs in 2019 – the last year of 'normal' touring before the pandemic. These artists took around 51,000 flights across the year, burning 3,200,000 litres of fuel and emitting 35,000,000kg of CO2 into the air in the process - the equivalent to the electricity used by 20,000 households in one year.
Slow Gigging
Some artists are waking up to the reality that this conventional model of international touring via air is no longer viable for the future of the dance music industry.
'Slow gigging' is the practice of touring via a combination of trains, buses, coaches, ferries and other forms of more environmentally friendly transport.
I first heard the term used by British techno producer and Hessle Audio associate Joe at a talk he gave for London institution CDR a few years ago. Berlin based DJ Gigsta is another proponent. After years of trying to avoid planes when routing her shows, Gigsta made the decision to stop flying altogether in March 2019. She tells me that "the increased exposure to climate related news" was a primary factor, explaining "the way [this] affected my mental health and relationship to music prompted me to choose a more sustainable lifestyle".
In an increasingly globalised world, an international touring schedule has become an important part of making a living for touring DJs. I remember Joe discussing the limitations he felt his commitment to slow gigging had placed upon his career as an artist, so I was curious to see if Gigsta felt the same.
However, Gigsta was quick to question my definition of 'career development' – pointing out that while a commitment to slow gigging "does make things more difficult financially", that as a result of the slower pace of her career, she's "had a lot of space to develop artistically and deepen relationships":
"I spend a lot of time thinking about the industries, communities and cultures I am a part of. The pace of my development around and within them feels just right."
Perhaps one by-product of a commitment to a slower, more environmentally friendly DJ career is an opportunity to develop a deeper and more meaningful connection with specific parties, audiences and music scenes – something which is more or less impossible if you only spend a few hours in each city where you play. Gigsta reflects on this idea at length in her newsletter.
I recently booked Berlin-based DJ and producer Minor Science (aka Angus Finlayson) to play one of my Cabin Fever parties in London. Although he isn't explicitly committed to slow gigging, he's also been trying to cut down his air travel – as such, we opted to bring him to the UK via train – a 10 hour journey (compared to just 2hrs by plane).
Although Minor Science doesn't feel that slow gigging has "affected [his career] particularly", he notes that "it might have done if I was a DJ with a much busier schedule":
"Those three-shows-in-three-countries weekends that some DJs do are mostly not possible if you take flying off the table.

I think a lot of DJs would say that this is why flying is unavoidable: cramming the shows in is the only way they can earn more than a subsistence income from DJing.

We have to ask ourselves what it means - about our industry and our political system - that we have to wreck the planet in order to make an OK living."
The Massive Attack report claims there is 'widespread commitment to reassembling practices [in the music industry] post Covid-19 so that they are fundamentally more sustainable'. However, that's not a view that DJ, climate activist and founding member of Clean Scene Fallon MacWilliams shares:
"I see a lot of talk but not much action to be honest."
Better known as rising star of the bass music scene Darwin, she's also been trying to reduce the flights she takes whilst touring – but acknowledges the long hours can make it a real struggle, resulting in "giving up a lot of shows to plan more efficiently which is a personal sacrifice for the greater good of the planet".
Fallon MacWilliams/Darwin
Carbon Offsetting
As a promoter, I've been collecting voluntary 'carbon offset donations' from punters since reopening in July 2021, and pledged to match each donation in an attempt to mitigate the environmental impact of my parties. Therefore, I'm curious to see what Fallon thinks about the practice of carbon offsetting. Unfortunately, she's quick to shoot me down:
"I think carbon offsetting is the last option for unavoidable travel, but absolutely not a solution or something to feel good about.

Yes, it's better than doing nothing but it does not deliver the solution we need which is to reduce our emissions.

Offsetting is a huge distraction to the real issue of climate change and allows big companies (and ourselves) to continue operating as usual."
Of course, by now we're all familiar with the argument that these 'big companies' are the primary drivers of climate change, with 20 prominent fossil fuel companies responsible for over a third of all modern greenhouse gas emissions. With this in mind, does the comparatively tiny climate footprint of the dance music scene really make any difference at all?
Minor Science points out that:
"It would be misguided to think that we can fix climate change solely through our personal decisions and consumption habits… radical system change is needed."
However, he still feels that we have a responsibility to make a change, making the point that the modern music industry is "built around behaviours and practices which simply cannot continue if we're serious, as a society, about energy transition…"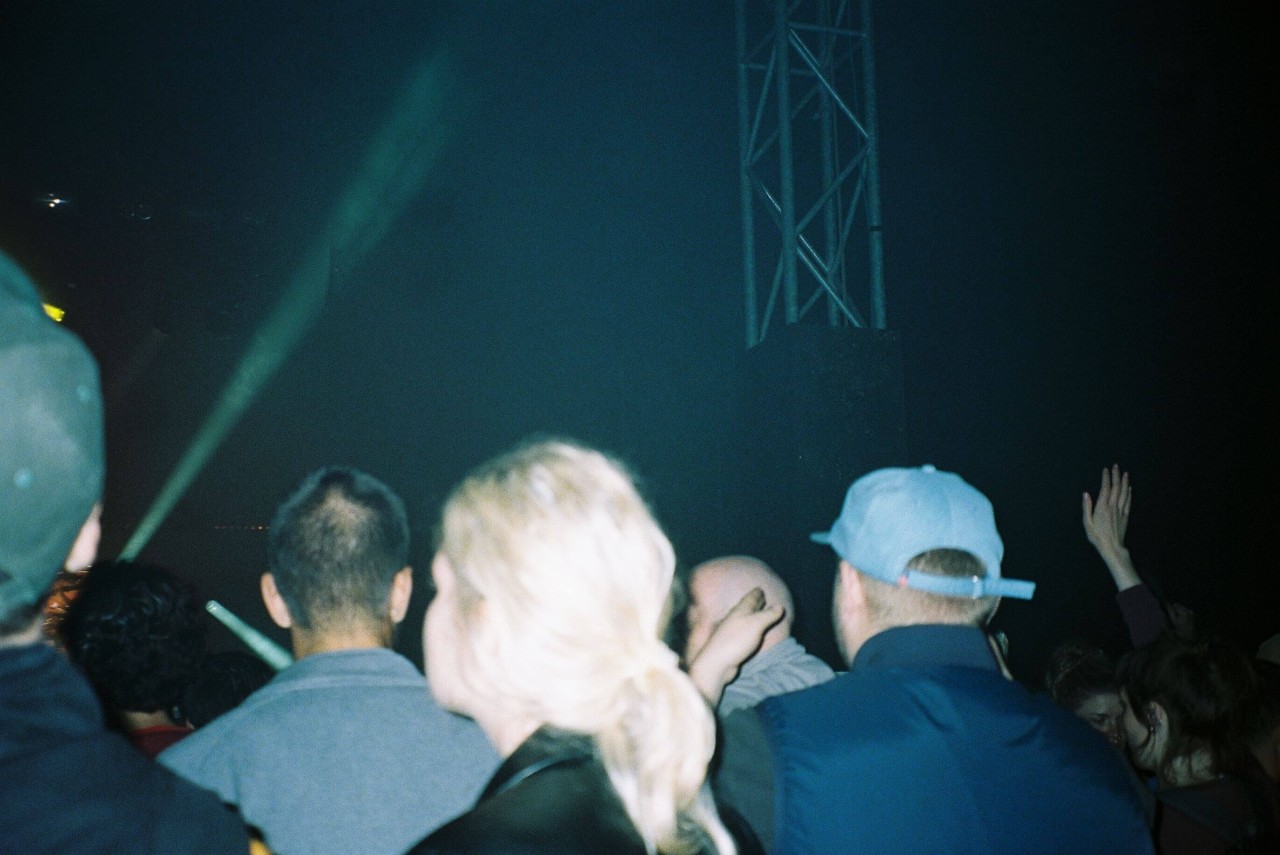 The Future
So, what can we as a community do to tackle this issue, and who is responsible?
Massive Attack's report argues that change needs to be made in every sector and at every level of the music industry: 'Super-low carbon needs to be baked into every decision – routing, venues, transport modes, set, audio and visual design, staffing, promotion etc'. Fallon agrees that "nothing will change on the scale we need unless we all act together." The Clean Scene report ends on a section entitled 'next steps', which contains a list of 'concepts for transformative collective action' – which includes suggestions for dancers, promoters, agents, and other actors in the dance music scene to consider if they want to reduce their carbon footprint. It's a compelling read, touching on complex issues of intersectionality, accountability and future equity which raise many more questions than they answer.
One suggestion which resonates with me is to 'celebrate local' – and champion the burgeoning underground scenes in our own countries and cities. Clean Scene point out that:
'Just 10 years ago it was more common for clubs to become known for the strength of their resident DJs – not for how often they bring hot names from out of town.'
Perhaps by returning to a more localised, community oriented dance music scene, we can recapture some of the countercultural ideals and values which originally underpinned the dance music scene at its genesis in the late 80s and early 90s:
'We have so much talent in our own cities. It's time to make locals the heroes of their hometown dance floors once again.'