The Rise Of Alternative R&B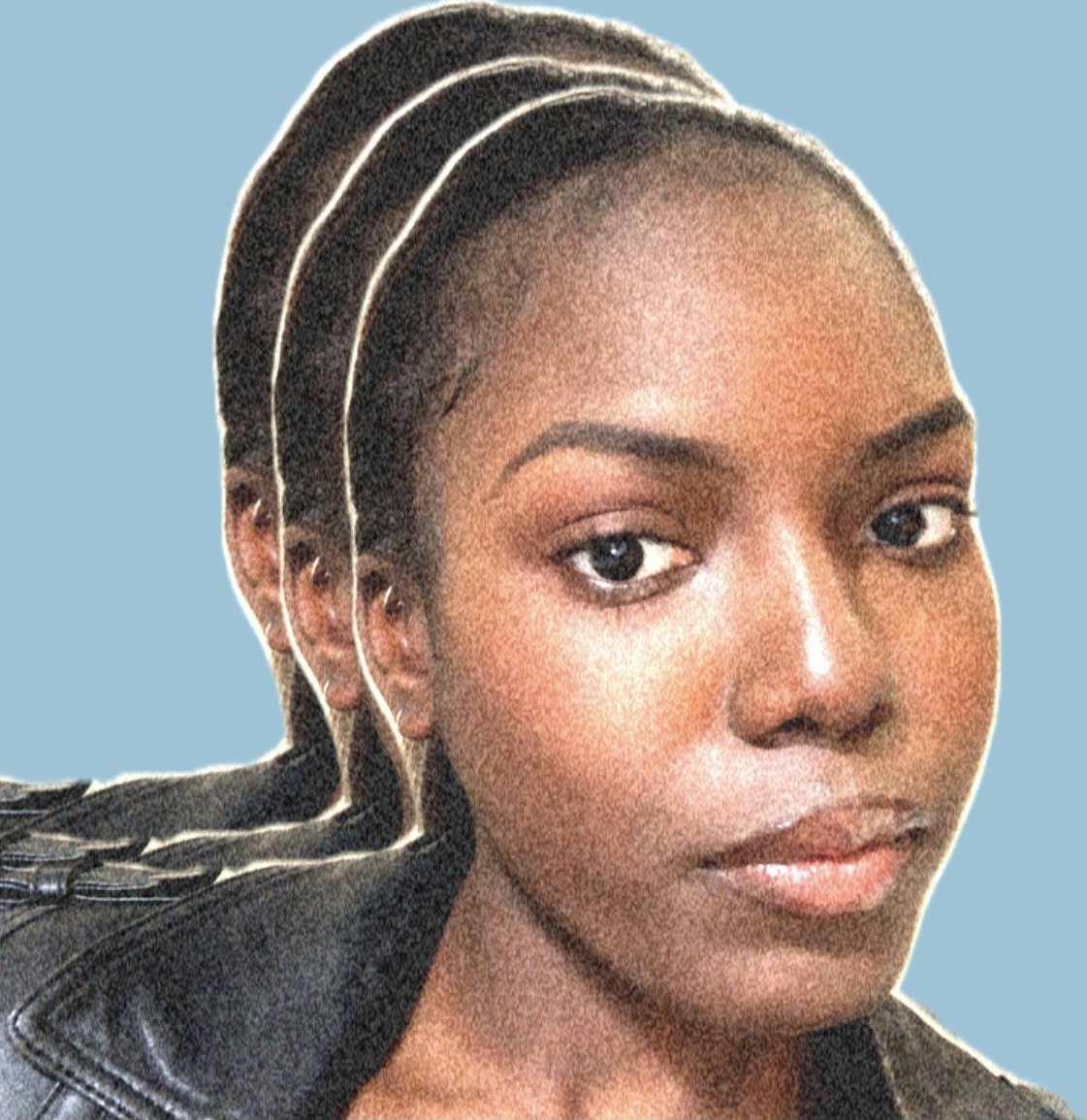 In observance of UK Black History Month, we asked some of our favourite new Black British writers to explore a genre each - touching on their experience growing up Black in Britain and their relationship with music.
Lola Christina Alao is a London based freelance writer and digital analyst. She has written for platforms including i-D, Grazia, Teen Vogue, gal-dem, The Metro and more. This year, she wrote her first ever cover story for the tmrw Revolution Issue interviewing Chloe x Halle. She has also previously worked for The Telegraph and VICE in advertising.
'Alternative R&B' is a term that came into prominence in the last 10 years. Often used to differentiate from the mainstream sounds we hear and have become so accustomed to, it is a descriptor that defines many artists without putting them into the traditional R&B box. Think Frank Ocean, Greentea Peng, Brent Faiyaz and Etta Bond.
In order to look at the development of Black British Alternative R&B, we first have to look at the influence from the US and its impact.
2004 saw Commercial R&B dominating the charts. During this time, 80% of the songs that topped the R&B charts were also on top of the Hot 100. With lines focused on popping bottles in a club, 'glamorous things' and declaring love for the one that got away, this was the period in which R&B was at its peak. From Ja Rule to Ashanti, these are the artists who shaped this period. Commercial R&B was carefree, with club-oriented sounds. Usher's 'Yeah' was number 1 in many different countries and named as the most played song of 2003. You couldn't go anywhere without hearing 50 Cent's '21 Questions'.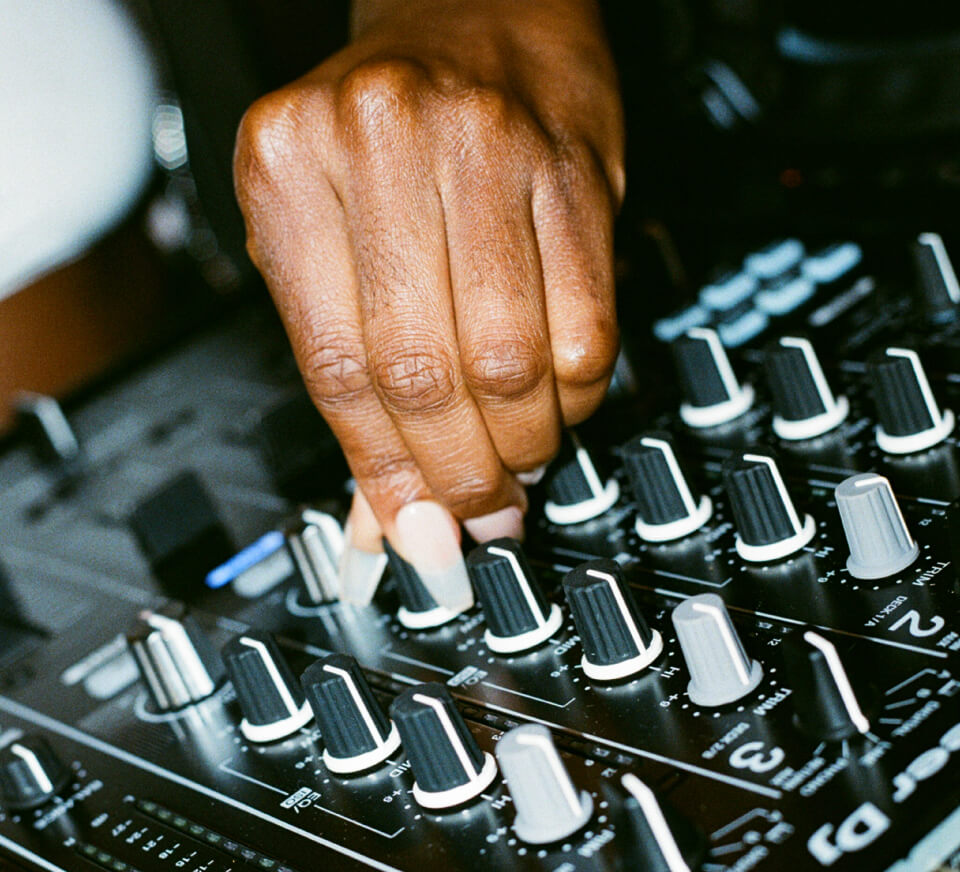 In between physical CDs losing their relevance and Commercial R&B being said to be unrelatable and shallow, R&B saw a shift. It was losing its battle, with both fans and artists seeing the need for a much needed shake up.
Artists and labels had to begin adapting to the new modern world in which digital streaming services were now definers of success.
From SoundCloud to Spotify, these platforms became more important than ever before. The Official UK Top 40 for example, now combines physical sales, paid-for downloads and streaming to define which music is the most popular. There are now also charts which are exclusively put together based on downloads. Alternative R&B was born out of this shift, similar to it's predecessor, but with more introspective lyrics which combined genres such as Soul and Jazz.
Anyone who knows me will tell you that my favorite artist has been Drake for as long as I can remember. Artists like Drake took influences from what we knew to be R&B in previous decades, and modernized it through the use of both rap and singing. Drake expanded the genre and his music gave me the perfect balance between heartfelt love declarations, an ever evolving flow and a look into sadness through introspective lyrics. In fact, Drake is so in touch with his feelings in a lot of his music, to the point where his fans have now named this persona as 'sad Drake', with many claiming that 'sad Drake is the best Drake'.
In 2011, he made the iconic Marvin's Room. Raw and vulnerable, this track features a voicemail from a drunk ex and he reveals his feelings of loneliness and frustrations. Drake often uses older samples in music such as Lauryn Hill's 'Doo-Wop (That Thing)'. In 'Draft Day', he borrows elements of 'Old School' R&B and pairs it with honest declarations and arrogant rap. 2011 also brought us Drake's 'Take Care', which featured soulful vocals from The Weeknd, Andre 3000 and contributions from Jamie xx. The album touches on relationships and friendships, family life and self-doubt.
The combination of rap and voice in Drake's music makes for a very varied and relaxed form of R&B. Although his music spans many genres, he is said to be most known for his distinct R&B sound, with his 2009 major-label debut, 'So Far Gone' which was very R&B focused. Drake's albums have since become more and more diverse, and he has taken influences from all around the globe. More recently he has branched out into UK Drill music, working with artists such as Headie One, and he has even tapped into Reggaeton and Dancehall.
The development of this music evolved into a much deeper, more authentic genre, which fans saw a need for and appreciated for its authenticity.
Solange's 'A Seat at the Table', brought to us in 2016, was another one of my favourite albums from the decade. Her previous work released in 2008 was characterized by pop and had Motown influences, meanwhile 'A Seat at the Table' went in a different direction, blending Funk, Neo-soul and very stripped back R&B.
The album's themes are centered around being in despair, sadness and encouragement to be unapologetically Black. 'A Seat at the Table' spoke to me as a very honest account of Solange's life as a Black woman. The 'I Got So Much Magic' interlude told me not to 'let anybody steal my magic' and 'Don't Touch My Hair', featuring South London's Sampha encapsulated my feelings about having to have a guard up and protect myself from the microaggressions that come with being a young Black woman. In 'Don't Touch My Hair', Solange leads with:
"Don't touch my hair / When it's the feelings I wear / Don't touch my soul / When it's the rhythm I know"
She demonstrates the way in which our hair is an extension of us and therefore can be political.
Artists such as Miguel, have been said to have led the R&B transformation to become the more edgy Alternative R&B.
Speaking on the evolution, he told the LA Times:
"I hope more artists who are R&B; at the core and pushing the boundaries will join me in embracing the fact that [the genre] did become a stereotype. I'm proud to wave the flag for what's coming."
One of UK Alternative R&B's finest up and coming artists is Ojerime. Her music is music reminiscent of the 90s R&B era. Growing up in South London, she "sang as a kid all the time" and got her music either from the TV or from iTunes. Her sound takes influence from classic American R&B. 'Empty' is a song that has a calming and composed feel, my favourite of all her songs. Ojerime has previously described her music as "dark, melancholic R&B".
Jorja Smith's breakthrough into the R&B world was refreshing and new. The 23 year old singer from Walsall in the West Midlands won the Brit Critics' Choice Award in 2018 and in 2019, was named Best British Female Artist at the 2019 Brit Awards.
I was drawn to her laidback flow and gloomy tales of love.
'Blue Lights' which is centered around police brutality in the UK was her debut single.
"What have you done? / There's no need to run / If you've done nothing wrong / Blue lights should just pass you by".
The song gives me goosebumps every time. An expression of the struggle of growing up as a young Black British person in the UK and the instilled fear Black people have of the police, it samples Dizzee Rascal's 2007 'Sirens', combining rap influences with a soulful sound. Speaking on the subject of the song, Jorja told Complex UK:
"The song is the beginning of my journey, and I wanted to start from home. Back home in Walsall is where I started writing, and this song is influenced by what I grew up around."
Together, Black artists from the US, the UK and beyond have transformed R&B from what we had become so accustomed to.
With sensual explorations of love and deep dives into depression and sounds reminiscent of Funk, Soul and Jazz, Alternative R&B was the overdue shake up I was yearning for. In recent years alone, Black British artists such as Jorja Smith, Nao and Zilo have revealed themselves as the progressive artists we needed, and I can't wait to see what they do next.