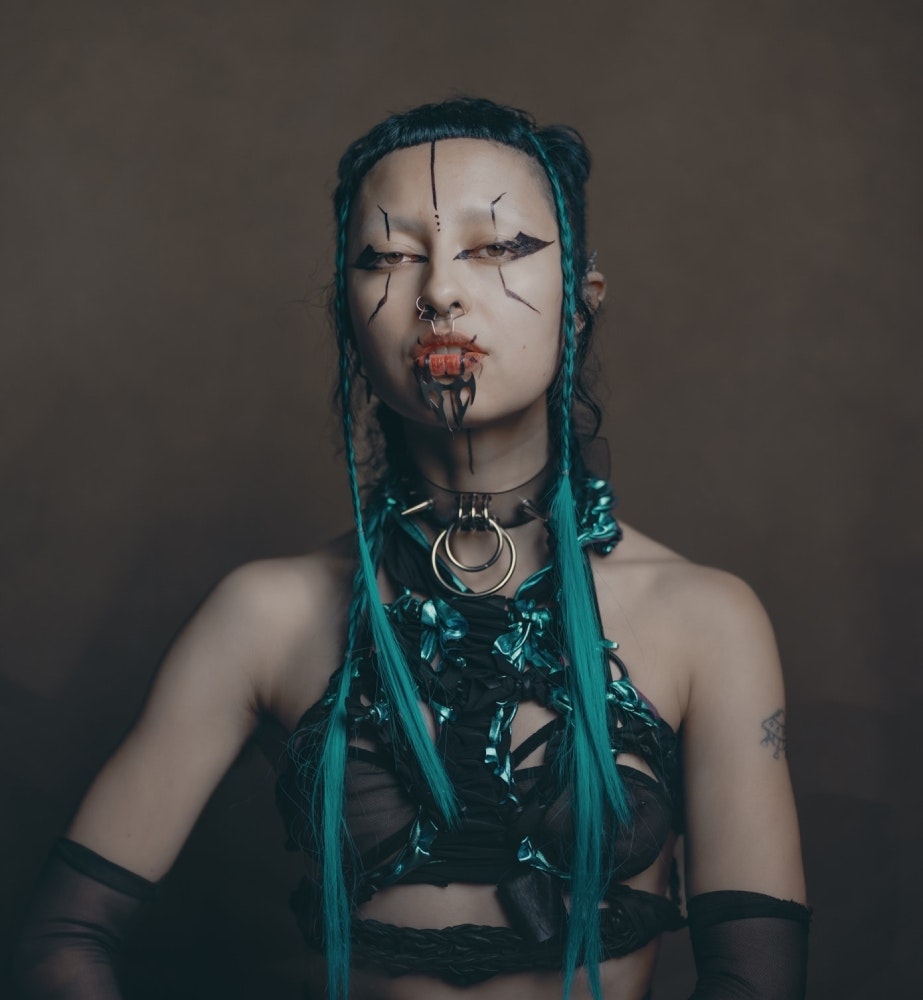 DJ, MUSIC PRODUCTION
ABOUT THE TEACHER
Caz, performing under the alias Cosmic Caz, is London-based, multidisciplinary artist, DJ, producer, model, and curator. They are the founder of the queer-centered multidisciplinary events platform AETHERA, bringing the intersections of art, music, and technology. They have carved out a prominent place in the London electronic music scene and internationally, fabricating their sonic journeys with high-energy techno and trance, unleashing driving beats infused with infectious euphoric melodies and emotive atmospheres. Having graduated from Point Blank Music School, they have extensive knowledge in Music Production and DJing, which they are passionate about sharing, aspiring new talents to unlock their creative potential.
HOURLY RATE: £25
TEACHING: Online & In-person
PREFERRED LOCATIONS: Pirate Dalston, Pirate Hackney
SPECIALITIES: Ableton, Ableton Live, MIDI
LEVELS: Beginner - Intermediate
TEACHING SINCE: +2 years experience
DBS CERTIFIED: Yes
LANGUAGES: English
OTHER LINKS: AETHERA - LinkedIn

ABOUT THE LESSON
Students can expect a comprehensive learning experience tailored to their skill level and aspirations. Within DJing lessons, students can learn beat-matching, seamless track transitions, music selection, and programming. We can also explore creative mixing techniques, incorporating effects and loops. Students can be introduced to equipment setup and operation and be given guidance on live performance preparation, integrating DJ sets with live production elements.
Within Music Production, students can learn both the fundamentals and advanced topics, including using Ableton Live, MIDI, audio recording techniques, understanding sound design, music theory, and the creation of melodies, chords, and basslines. Students can gain hands-on practice with Ableton and learn how to arrange and structure their compositions effectively, as well as insight into mixing and mastering techniques, helping students achieve a polished and professional sound. Caz is able to cover topics such as using effects, processing sounds, and creating a balanced mix as well as guidance on workflow optimization, organization, and using plugins effectively, as well as how to develop their own unique sound.
Whether students are beginners or experienced, they can expect a nurturing and inspiring environment where they can develop their artistic style, with constructive feedback and resources, as well as career guidance, discussing strategies for branding and seizing opportunities.
TESTIMONIALS
"Working with Caz has been an incredible experience that has transformed my DJing skills. Their expertise, patience, and personalized approach have taken my skills to the next level. Caz has an amazing ability to break down complex techniques and make them accessible, allowing me to master beat-matching, seamless transitions, and creative mixing. They provide helpful feedback, exercises, and valuable resources which have been incredibly useful. I am immensely grateful for Caz's mentorship and highly recommend them to anyone looking to improve their DJing skills."
"Caz possesses a great understanding of music production techniques, from sound design to mixing to music theory. They guided me through the intricacies of Ableton Live, helping me unlock the full potential of the software and plugins. What sets Caz apart is their ability to nurture creativity and individuality. They foster an environment where I feel encouraged to explore genres, experiment with unconventional approaches, and develop my unique sound."
YOUR TEACHER'S SOUND
Listen to Caz to determine if their private music courses are the right fit for you.
Our music tutors are professional artists themselves. Listen to their music and find a mentor whose sound and style resonate with you for the best possible learning experience.
Plus, teachers in your desired musical field can provide valuable insights and tips for launching or advancing your own music career. Hit play.
---
Please note: Pirate Certified Trainers and Pirate Certified Training Centers are private entities or enterprises and neither employees nor agents of Pirate Ltd. They are not administered by Pirate Ltd. The trainers and centers are solely responsible for their own course offerings and curricula. Pirate takes no responsibility or liability for the actions of the trainers or centers.
Click here to view the full 'PIRATE Teachers' Disclaimers.