What gifts to get musicians in 2023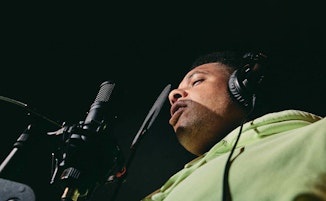 We've put together 35 gift ideas for music lovers. Find a unique gift for any musician, from DJs to music producers.
Chances are if you're reading this article, you're struggling to drum up present ideas for someone who's mad about music. Gifts for music lovers come in all shapes and sizes, at all price points. So we've compiled a selection of music themed gifts worth giving.
Browse our 35 gift ideas for musicians to provide some creative inspiration in 2023. Whether you're looking for Christmas gifts for musicians or a birthday gift for a musician, we've got you covered.
13 Gift ideas for band members/music makers/collaborators
Ear-plugs
Don't worry about sending the wrong message here, a pair of ear-plugs is a great gift for a music enthusiast or performer.
Over-exposure to loud environments can result in hearing loss and tinnitus, so it's always advised to wear ear-plugs in rehearsal rooms or going to gigs.
A decent pair of plugs can cost you as little as £10-£20. They reduce noise levels without affecting sound quality. If you're often out and about with a musician or music fan, and you've noticed they don't wear ear-plugs, get them a pair next time they're due a present to show them you care.
Books
Music-related books make classic budget gifts for musicians — there are a few different routes you could go down here:
A collection of an artist's writing, like Patti Smith's acclaimed novel Just Kids or Violet Bent Backwards over the Grass, a collection of poems by Lana Del Rey
For something more autobiographical which charts a prominent figure's illustrious career — try Richard Russell's Liberation Through Hearing or The RZA's The Tao Of The Wu
If you want to gift a book that offers insight into someone's creative process — try David Byrne's How Music Works or Jeff Tweedy's How To Write One Song
If you're stuck, check out our list of the best music books for 40 options.
Posters
Spruce up someone's room with a fresh bit of wall art. The right gig or festival poster will make a cool gift for musicians in your life. We all need an idol after all, or maybe a reminder of how damn good that show was.
Sellers on Etsy offer custom designs for albums of your choice. Or for something a little more bespoke, check out Dorothy Prints.
Top Trumps
Amongst the best stocking stuffers for music lovers, music Top Trumps also make unique gifts for musicians' birthdays, Valentines Day or just because.
It's Beatles vs Bowie, Oasis vs Blur, Tupac vs Biggie, you know the score. Gazoo has a number of music-themed trumps for you to battle it out.
Moleskine Music Notebook
Of all the gifts for songwriters, this is probably the most simple but effective. What could be better than some blank sheets to jot down new song ideas and lyrics?
A New Album
If you think there's something missing from their collection, grab a CD for their car stereo or a record for their calyx. This one is a test of how well you know their taste!
Gig Tickets
Supporting the live music industry is more important now than ever. If there's someone you know they have been dying to see who's coming to town, or someone you think they might not know but should, snap up some tickets. It's also a great way to book in some q-time down the line if you plan to go together.
A New Tee
Be it their favourite label/band/album/festival or an Everpress-seller-designed rave-inspired screen-print on heavyweight organic cotton long-sleeve — something to pair with their washed jeans never goes amiss.
If it's the former you opt for, always go for official merch — that way you know the right people are getting a cut of the profits.
Guitar Headphone Amp
This is the perfect gift for guitarist friends who like to jam out on the move. Fits in the palm of your hand and plugs straight to your guitar to pair with headphones. Nifty! Vox, Fender and Marshall all make their own version.
Support your friends in supporting the artists they love. Unlike most streaming platforms, 82% of each purchase made on Bandcamp goes directly to an artist or their label. Plus, a gift card ensures you're not buying someone a record that they already have.
These come as a round £10, £20, £50 or £100 and get dropped straight into their inbox.
WH-1000XM4 Wireless Noise Canceling Headphones
Tune out so you can tune in. These cans 'blend sophisticated styling with exceptional comfort' and come equipped with 'industry-leading noise cancellation capable of adapting to location as well as behaviour'.
Sony have finessed this model to be constant winners of various hi-fi awards under the £300 mark. 30 hours of battery life, 360 Reality Audio and built-in voice assistant all feature too. For an even bigger step up, look at the Sony WH-1000MX5s.
The industry leading portable recorder — making it one of the easiest and most cost-effective way of recording audio to a professional standard.
Whether it's capturing field samples, attached to a camera for film sound, or recording a quick live performance, the power and versatility the Zoom posseses is immense.
It has both in-build mics and interchangeable input capsules capable of six-track simultaneous recording, which you can mix there and then or load onto a computer for further editing. For more tech-specs check out its website.
Luxury Festival Camping
One of the best luxury gifts for music lovers. Got a festival in the calendar for next year? Why not treat them (and yourself) to a yurt away from the riff raff.
Though this doesn't guarantee a drunken stranger won't be peeing on the side of your tent at 5 in the morning, it will make it far less likely.
2 Gifts for music producers
A New Plug-in
Be it Output's Portal/Thermal for a fun bit of sound design or Valhalla's Reverb to add some lushness to their mixes, a new plug-in is always a great option when you're looking for music production gifts.
One I would highly recommend is ADPTR AUDIO's Metric AB, which allows you to reference your mix with up to sixteen other reference tracks in multiple analysis modes (spectrum, correlation, stereo image). For a one-stop shop check out Plugin Boutique, who often have deals on bundles.
New Gear
No gift guide for musicians could be complete without some mention of cool music gadgets, instruments or gear.
Perhaps you heard them mentioning playing around on an Arturia Drumbrute and really wanting one, or complaining that they can't get the same lushness out of their emulator plugin as the real Sequential Prophet-6.
Word of warning — as musicians are famously picky about their studio bits, I'd be sure about what you're buying before committing to any costly music studio gifts.
5 Gifts DJs will rave about
UDG Ultimate SlingBag Trolley DeLuxe
Does your vinyl-loving DJ friend still lug their records to gigs in a couple of tote bags? Do their back a favour and get them one of these.
With capacity for up to 60 records, specially designed to protect them on the move, these bags can last a lifetime as a home for treasured dancefloor destroyers.
SanDisk Ultra Flair 512GB USB 3.0 Flash Drive
More room for more tunes! Every DJ runs out of space eventually. Or worse, turns up to a gig one day with a corrupt USB and no back-up.
A new USB with more storage space for high quality digital files is sure to put a smile on their face. It's a chance to refresh their library too, adding some new flair to their sets.
Vinyl Weight
Record stabilisation can hugely improve a DJ's enjoyment of spinning records by smoothing out warped discs (thereby reducing unwanted undulation), as well as adding precision to their mixing and scratching from the extra top-down mass.
Check out Mastersounds' turntable weight, for "improved bass response, tighter mids" — at 400g they are 'light enough to not cause damage to a turntable's bearing system, but heavy enough to give sonic improvement.'
EvermixBox4 For Recording & Livestreaming
A multi-award nominated portable hardware device for recording and livestreaming. This cute and pocket-sized little box is designed to be compatible with almost any mixer and controller via RCA record-out, booth-out or master-out connections.
Simply plug in and connect to your phone to record any set or instantly live stream around the world with the click of a button via Mixcloud or Soundcloud.
New Needles/Cartridge
DJs often forget these wear out! Blunt needles not only sound bad but can do permanent damage to vinyl. As they'll always need replacing at some point (no pun intended), these are a great gift for any audiophile. What Hi-Fi have compiled a comprehensive list of what's out there on the market.
3 Personalized gifts for musicians
Signed Copies
This is a gift idea for music lovers that will show them you really know them! Whilst, according to wikipedia, collection of autographs may be in decline with fans preferring selfies instead — copies of music, books and memorabilia are still some of the most-wanted collectors items in the world and always feel more personal if they come signed.
Custom Guitarist/Bassist/Singer Bobblehead
As it says on the tin this one. There are indeed a number of companies out there offering bobbleheads designed after your very own (or your friend's). Detailing includes hairstyles, text on the t-shirt and glasses!
Personalized Guitar Pick
Get their name/band logo embossed onto a bunch of plectrums. Just be sure to find out what thickness they like, otherwise they'll never use them!
4 Funny gifts for music lovers
Rave Bucket Hat
What rave outfit is complete without one of these? You could get the sunglasses to pair with them too if you really want. Bucket Hats For Days really have bucket hats for all days.
Cassette Boombox
Retro, but a list of gifts for someone who loves music wouldn't be complete without one of these — I can guarantee at some point they will have wanted a boombox (something even Julia Roberts claims to have spent her first ever paycheck on).
You can definitely pick one of these up for cheap second-hand. Plus tapes are making a comeback, haven't you heard?
Wensleydale? Stilton? I don't know, lad, it's like no cheese I've ever tasted. For your cheese-munching, music-loving friend.
That's right. Nothing says you're a Styler quite like an altar to worship him from. Saint Swift, Saint Bowie, Saint Grohl and plenty more canonised figures are available too.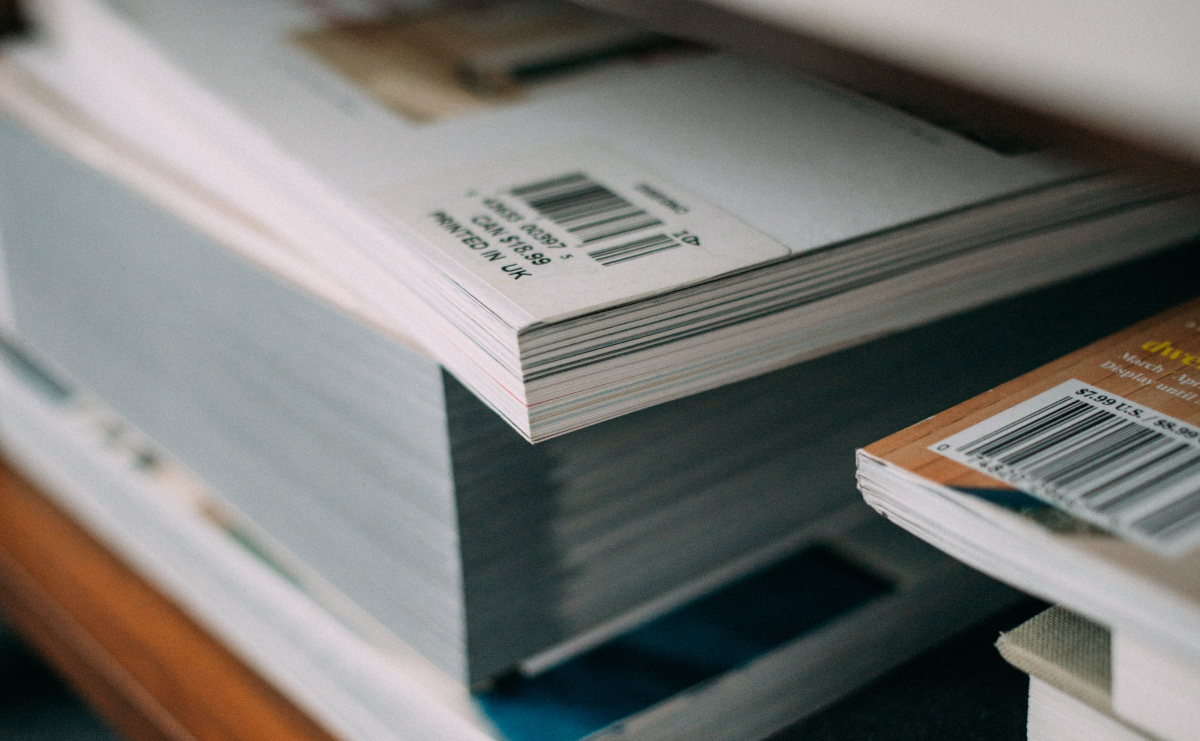 4 Music subscriptions that make a great gift
Magazine Subscription
One of the best gifts for music nerds, a relevant magazine subscription will help them keep up-to-date with what's going on in their chosen sphere.
From classic rock fans (Mojo/Rolling Stone) to dance heads/synth geeks (Electronic Sound/FACT Magazine) or the discerning rejector-of-the-mainstream (The Quietus/The Wire), a print + digital subscription to a great publication is always a winner.
Our friends at gigmit connect artists with promoters to fill gig slots across the world. If you've got a musical friend who's performance-ready, help them get booked with a gigmit PRO subscription. Choose from three billing options:
Plus, you can get 30% off all gigmit subscriptions with the code PIRATE30.
Masterclass Subscription
Herbie Hancock Teaches Jazz, Usher Teachers The Art Of Performance and St. Vincent Teaches Creativity and Songwriting are only a few offerings from the platform in which world-famous stars and legends let you into their secrets.
It's not quite the same as practicing your scales and arpeggios, but more of a supplement to practicing them by providing techniques to try as well as inspiration and revealing other angles from which to approach your craft. At $180 a year, these are arguably great value given the calibre of these tutors.
With a Virtuoso subscription, you gain access to video courses and live industry sessions from world-class DJs, musicians and creators, making it a great gift for beginner or developing musicians and DJs.
For as little as £5.99 a month, your loved one can watch courses ranging from music production to drum processing, taught by the likes of Fatboy Slim, Becky Hill, Carl Cox and many more.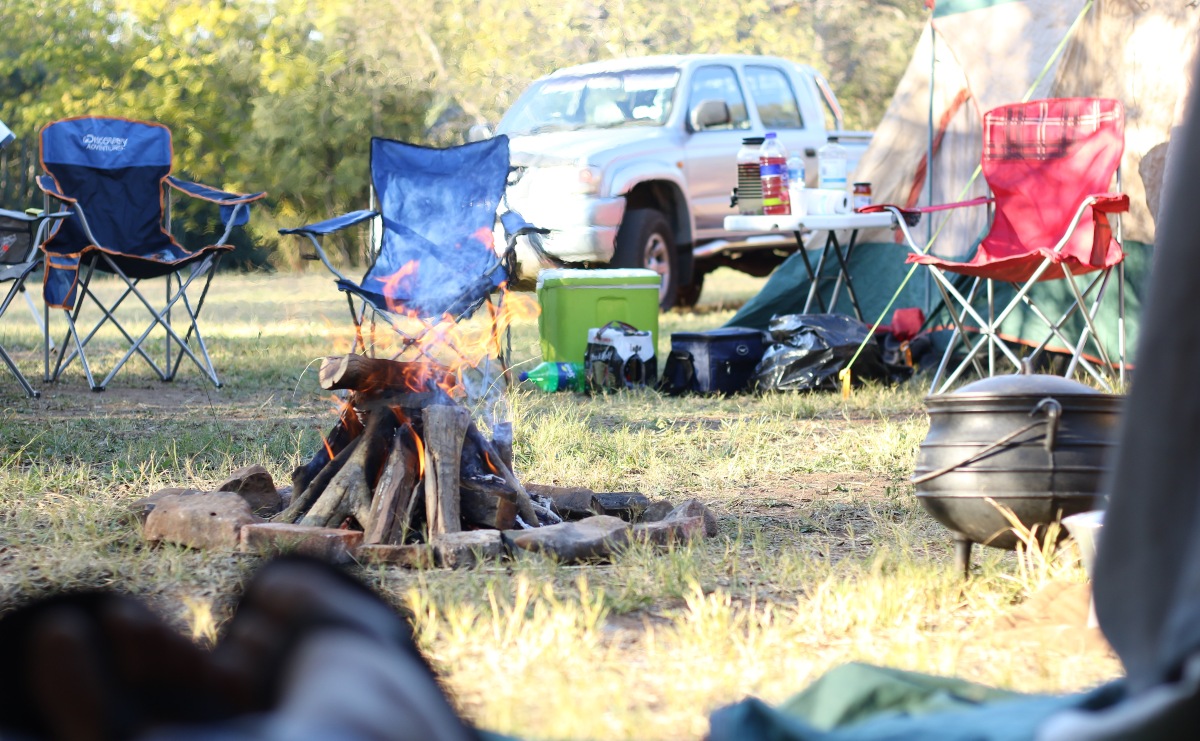 3 Unique Christmas gifts for music lovers
A Melodica
Seen Damon play Noodle's funny recorder-like instrument with a keyboard on it? That's one of these. From Gorillaz to Steve Reich to Augustus Pablo, pioneers of many genres have turned to one at some point. This simple little box can provide hours of fun and melodic ideas.
Camping Chair
For your festival-loving friend to perch on while they crack a frosty one back at camp. I have to say, it is great to recline and keep your bottom dry a few inches above the cross-legged crew.
Get Their Demos Mixed & Mastered
Know someone who has almost finished some music and are thinking about sending it out to some labels? Paying for some professional mixing and mastering work on the track can greatly improve one's chances of getting something signed.
Mixing and mastering demos can produce dramatic improvements in the sound of a track (as well as exposing flaws). You can get a decent master for as little as £25 per track, though if you're feeling generous you could look into sit-in sessions, or invite an engineer down to your local Pirate music recording studio.
The one-size-fits-all solution
If you're looking for gifts for performers, this is both an easy way out and something you can guarantee the artist in your life will actually use. Studio time is one of the best gifts for singers, instrumentalists, producers, MCs or DJs making it a one-size-fits-all solution.
All musicians seem to do is complain about not having enough studio time, so why not encourage them to get in there?
Pirate's gift certificates are available for £10, £25, £50, £100 or £200. So whatever you're looking to spend, you're covered. Plus, they're valid across all professional DJ studios, band rooms and recording studios in the UK, US and Germany.
Wrap-up
Hopefully you're now one step closer to working out what to get a musician for Christmas when the holiday season comes around, their birthday or a reason that's entirely your own.
Whether it's to help them hone their craft or simply to put a smile on their face, the art of giving a great gift is about finding something for someone that they didn't know they wanted, or needed even.
If you need more help, try discussing your gift ideas with bandmates or musical collaborators as well as the friends or family of the person you're trying to impress. They might know the exact recording software, drum machine or guitar strap the artist in your life has been eyeing up.