How To Promote Music On Social Media In 2023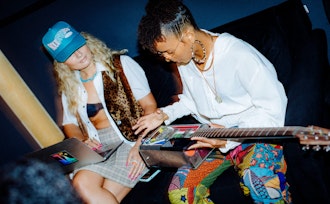 Social media has become one of the most powerful tools in a musician's arsenal. Here's how to promote your music on each platform for free.
The days where an artists' success in the music industry was determined by physical sales are long gone. Developments in social media have led to platforms like TikTok and Youtube wielding the power to make independent musicians viral overnight.
With billions of people sharing music across platforms, social media has catapulted emerging artists to the top and revived the careers of veterans from the past.
In the article below, we explore different ways to promote your music on the major social media channels and reach a wider audience without breaking the bank.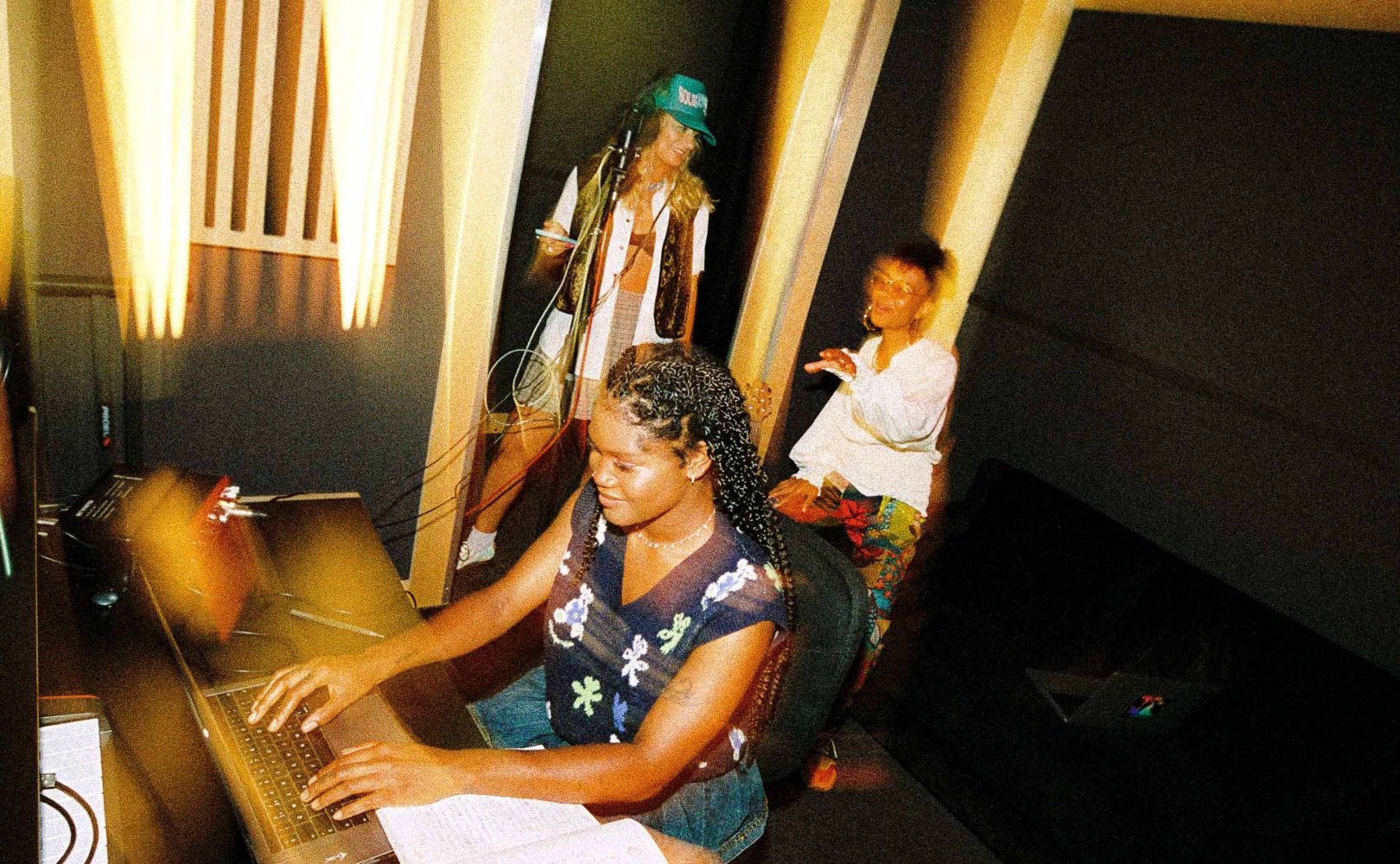 Why Musicians Should Use Social Media to Promote their Music
What happens in the recording studio is only half the job of being an artist, maybe even less than half.
As well as creating a great body of work, independent artists also need to focus on the distribution side, so that people actually get to hear it. Social media marketing is one of the most effective ways to do this.
Having a strong social presence on multiple social platforms can drive significant traffic to your Spotify, Apple Music, Bandcamp or SoundCloud accounts, and find new audiences for your music that you wouldn't necessarily be able to connect with in the real world.
Whether you're a new artist that is testing the waters with your music or you're an established musician wanting to capitalise on your catalogue, utilising social media is one of the easiest ways to achieve your musical goals.
Artists Who Have Launched Their Careers Using Social Media
Personality captivates audiences. Ice Spice burst onto the scene with her iconic YouTube video 'Bikini Bottom' which had all social media platforms in a buzz. The 23-year-old pushed a low budget video that showcased exactly what her fan base wanted to see. Currently standing at 11 million views over three months, she is an artist that knows how to target her audience when promoting her music.

One of the UK's most popular grime rappers, Central Cee, uses social media in a much more casual way to create consistency with his brand. With hits like 'Doja' and 'Commitment Issues', the rapper has made a statement across social media by making public appearances wearing tracksuit sets regardless of the occasion. His fans relate to this side of his personality because it's authentic and humble despite his popularity.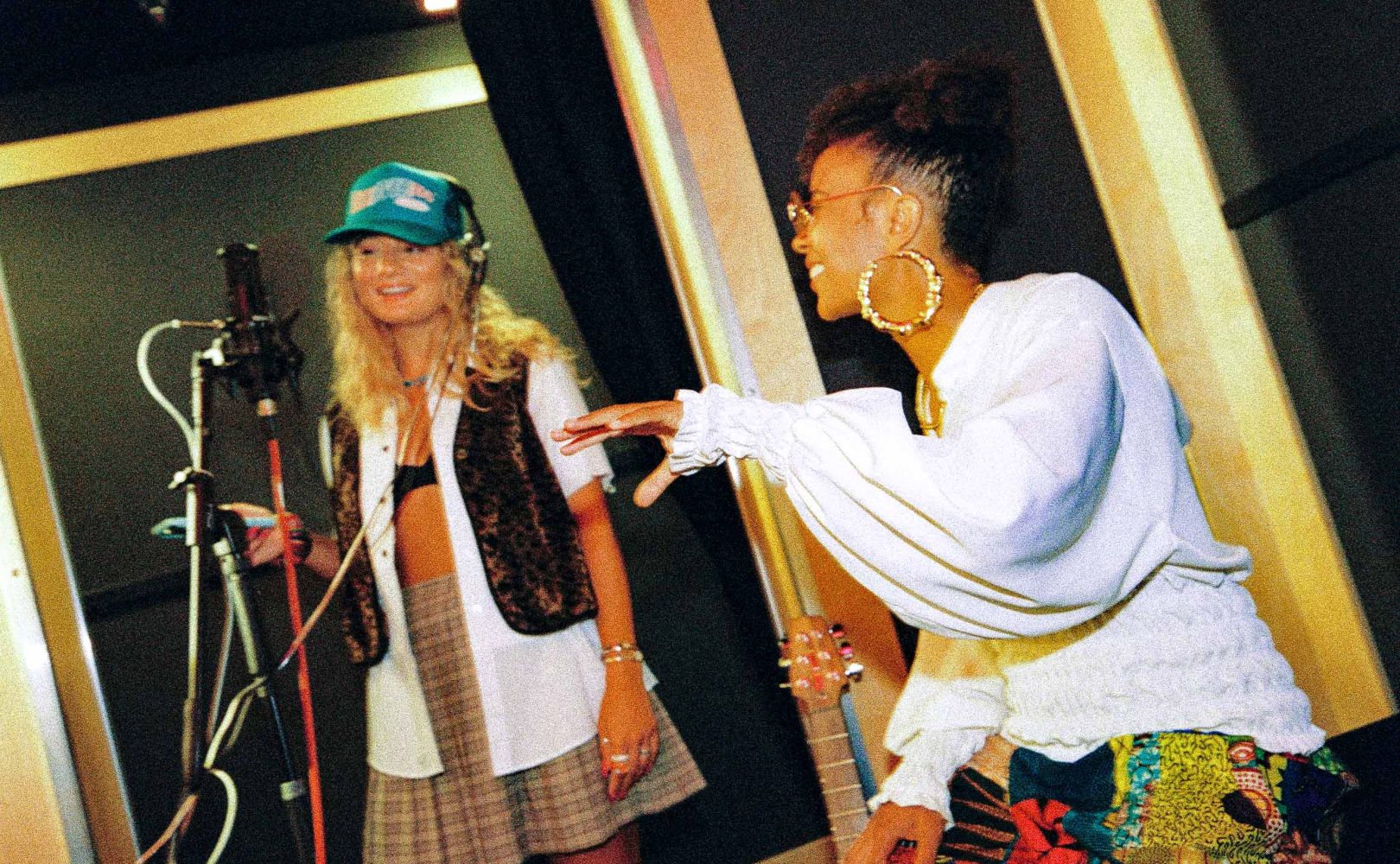 The Best Social Media Platforms for 2023
Different social media platforms serve different purposes when it comes to marketing your music. Below, we take a closer look at how to use some of the best social media platforms in 2023 to elevate your music career to new heights.
TikTok
TikTok makes social media for musicians simple and effective. Users can add your music to their content which is shown to millions over a short period of time if done right. This is perfect for driving organic traffic to your music on streaming platforms and boosting your listeners without having to continuously post content yourself. The platform is versatile in allowing you to promote your music and engage with your fans who comment and share your content.
Add your music to TikTok in-app by creating a video with a clip of the song you want to add, going to your profile and naming your sound with the track name so it can easily be found by others who will relate the sound back to your profile.
Suitable for visual content such as videos and images
Great for content that showcases your personality and style
Perfect for promoting new music before officially released
Instagram
Instagram is the best platform to promote content in the form of images and short reels that showcase who you are and what you do.
This is the platform where you should share those behind the scene videos from your late-night session at the rehearsal studio to tease unreleased music, or post the amazing cover art for the upcoming EP that you plan to release, or if you've got new press shots, the list goes one.
People focus on aesthetics and branding consistency when using Instagram which makes it a brilliant space to have fun with your music promotion strategy.
Short reels featuring your music is a good way to attract new audiences
Great for sharing images that highlight the inspirations behind your music
Good for building a stable fan base that will engage with your content
Twitter
Despite the sudden Elon Musk takeover, Twitter has remained one of the best places to market your music.
Unlike other social media platforms, Twitter is more about having interactions with each other about the content that is featured on the platform. If you don't actively engage with your followers, it is very easy for them to lose interest in what you're sharing. When you feel good about finishing a project or happy about an event that you attended, Twitter is the place to share those feelings and allow your followers to celebrate those moments with you.
Suitable for short form written content
Brilliant for networking with other artists and organisations quickly
Engage with your fans directly
Facebook
If you want to use Facebook to promote your music it is important to keep your target audience in mind. If you have a catchy song that is aimed at a Gen Z audience, promoting your music on Facebook shouldn't be your first priority.
It is a good platform to create a community through fan groups where you can engage with the people that dedicate time to promoting your music. A crucial feature of the platform is that it allows you to create your own pages separate from your personal profile. If you're an emerging artist that wants to create a professional online presence that showcases your content and links back to your other social media platforms, Facebook would be a good place to start.
Majority of Facebook users are over the age of 30
Both organic and non-organic promotional features for your music
Good platform to create a community feeling amongst strongest fans
Snapchat
Snapchat may not be the first social media platform that comes to mind when thinking about how to promote your music, but the features of this platform can make engaging with your fans a fun and beneficial experience.
Being able to share temporary stories can create a sense of exclusivity amongst your audience who really take an interest in what you like to do. You can also create your own filters that your fans can use to promote content related to your music, and share more personal aspects of your life as an artist.
The AR features make engagement with fans unique compared to other platforms
Best used to promote short video content
Good editing features that can give your content personality
Youtube
Youtube is where many artists learn how to make music. It has also launched the careers of musicians from all over the globe and allows creatives to earn as their platform grows. It is the perfect platform to promote a trailer of your upcoming music video in addition to the full music video when released.
People go on Youtube to find new music every day and with the launch of their YouTube Music subscription, the platform has made it easier than ever for people to find your music, and for you to market your music to the masses. All you have to do is upload your video content, add tags that are relevant to the content that you're promoting, and share with your fan base.
Suitable for medium and long video content
Ability to monetize your channel as your audience grows
Can be used as an online portfolio of your work as a musician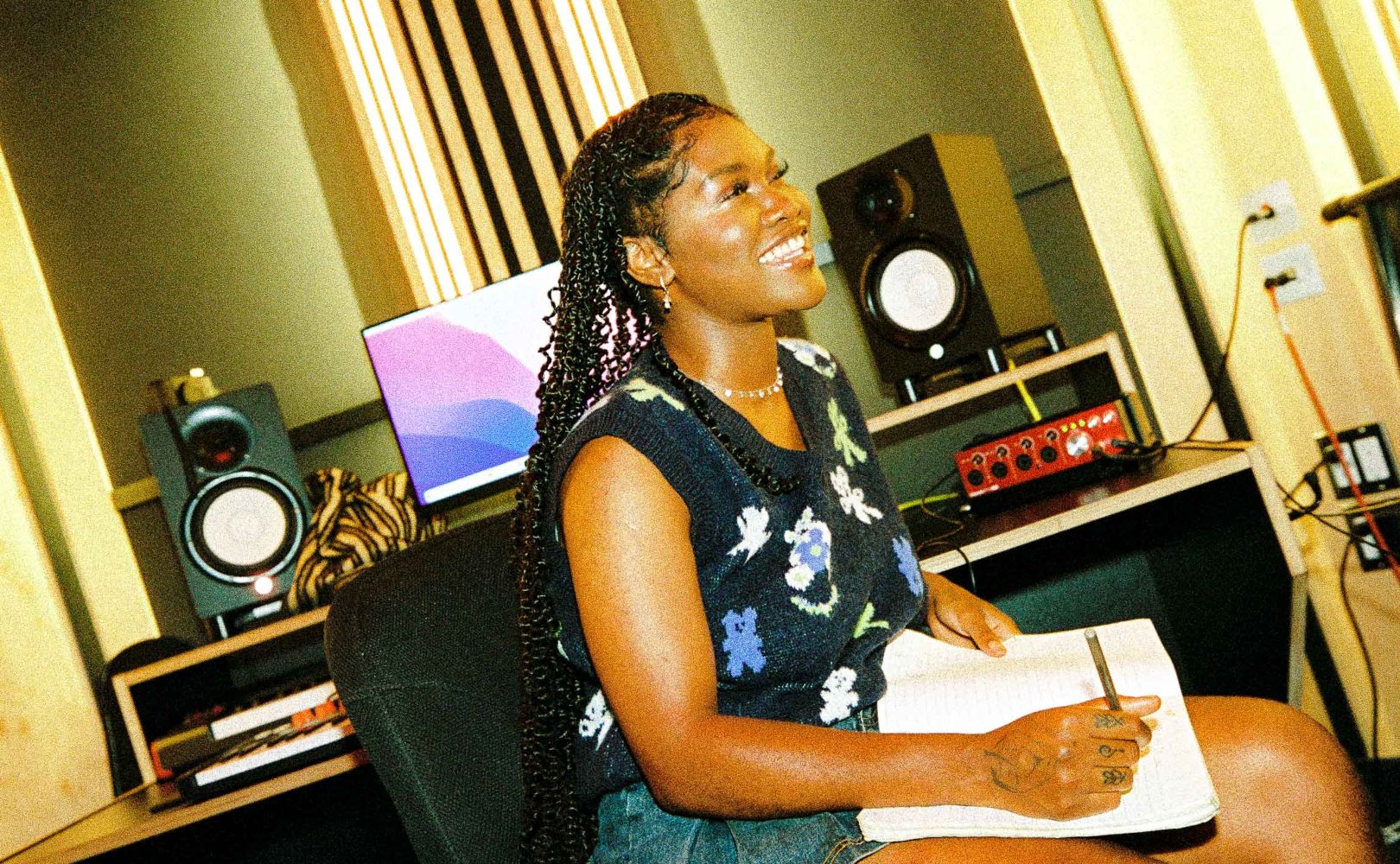 How to Start Promoting your Music on Social Media – 5 Tips
Social media for musicians is like having the world at your fingertips. Below are 5 music promotion tips to get the most out of your profiles:
Create a profile that represents your style and personality. People want to get to know the artists behind the music so never be shy about letting people know who you are outside of the studio.
Knowing your target audience is key. Social media platforms appeal to people for different reasons. Once you've established your target audience for your music, planning a clear social media strategy becomes a simple process.
Visual content generates great engagement. How things look will make all the difference to musicians that have social media at the forefront of their marketing strategy. People care about aesthetics and want to see quality content that doesn't just relate to music. Keep your branding current and consistent so when people see your content, they want to engage with it.
Creating a content schedule can help you manage your music promotion across multiple social media platforms at once. There are various platforms that allow you to schedule your content in advance and upload your content automatically. This gives you more time to focus on your music and the flexibility to promote on multiple social media accounts from one place.
Having a social media strategy will make it clear when you have achieved the goals you've set out for your music promotion. It will allow you to monitor what platforms work best for the content that you create and what you can change to increase engagement on the social media platforms that aren't performing as well.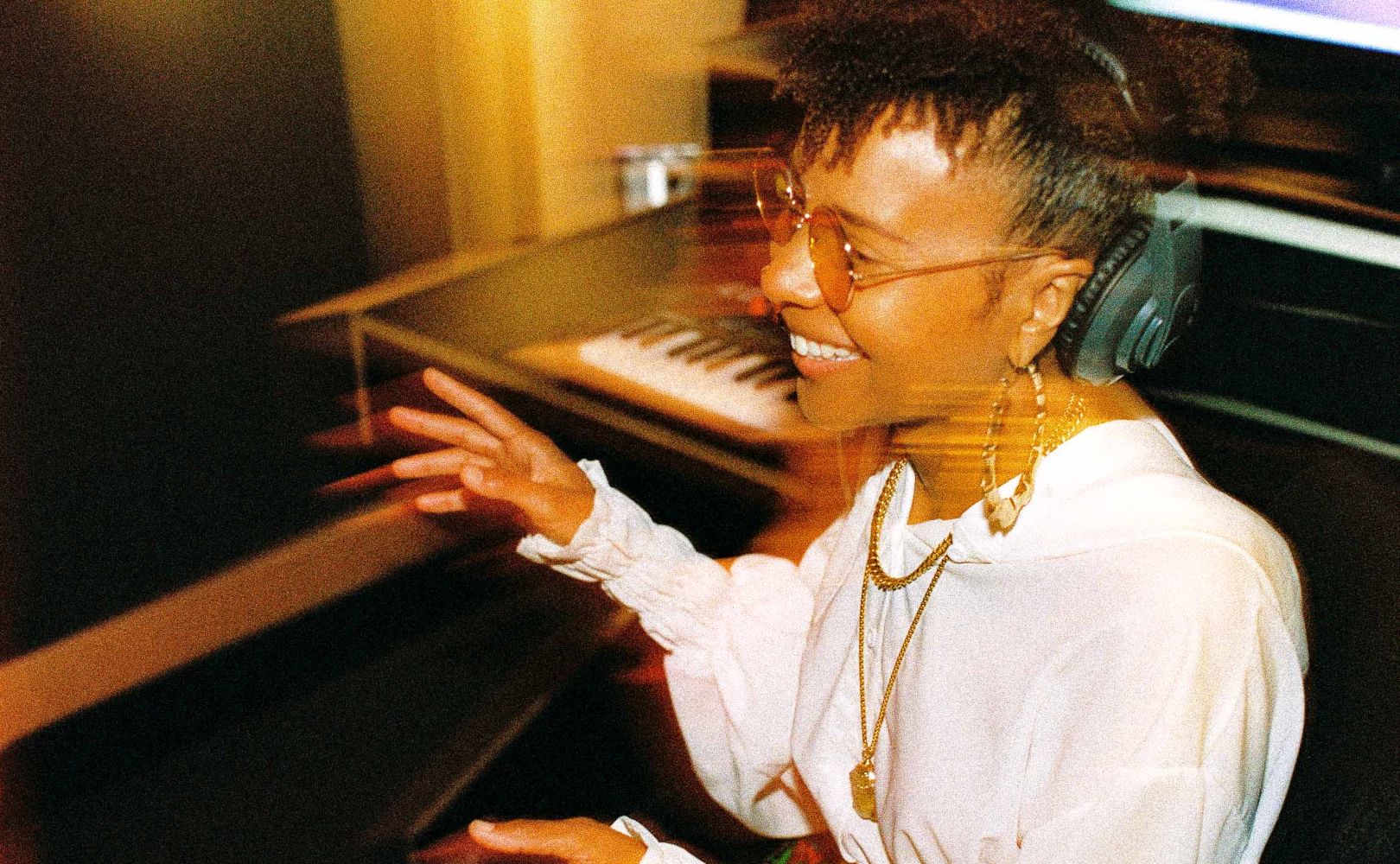 How to Create a Successful Social Media Strategy as a Musician – 5 Tips
The best music marketing plan for you depends on what you're trying to achieve and the type of artist that you are, there's no one solution. However, there are some overarching values that you should consider when building out your content calendar:
Be Authentic. The most loved content on social media is the content that has personality. Some of the hottest female rappers right now such as Flo Milli and Doja Cat are constantly breaking the internet with their style and how they communicate with their audience. This just makes the music they make that much more addictive because we know what they're like.
Create Quality Content. You don't need to spend money to create quality content. Letting people know what you may be working on behind the scenes before releasing new music, or previewing visuals for an upcoming single count as quality content. You want people to anticipate what you have coming to build some momentum so that when you release new music people are already eager to hear it.
Be Consistent. The music industry isn't what it was like 20 years ago. Social media has made it a fast-paced space to be and successful artists know how to keep up with it. Your music going viral once is one thing, but wouldn't it be great to go viral twice or more?
Tag Others Involved. Whether it's a venue space or another artist that you've collaborated with, it's always beneficial to tag those who are involved in what you do. This allows them to share that content with their audiences which in turn, promotes you and your music. This is a very simple way to gain new followers and engagement from one single post.
Connect With Fans. Once you've gained those new followers it's important to connect with them. Keep your fans up to date on new releases you might have or any events where they can come to see you perform your music. You want your fans to be excited about what's coming next and the best way to do that is to let them know directly.
Should you Still Use Hashtags on Social Media?
When marketing your music on social media it's always good to use hashtags that are relevant to the content that you're promoting. Some people prefer to search directly for what they're looking for and if they type in a hashtag that is associated with your post, you are more likely to come up on their content feed. Many artists opt to not use hashtags on their posts to reduce the amount of text, but the artists that do this usually have an established fan base that will see their content regardless.
Paid Advertising on Social Media
Not all social media platforms are suitable for promoting music through paid advertising. Instagram and Facebook are amazing platforms that allow artists to set up marketing campaigns that fit their budget. You can set how much you want to spend per day for a set period of time to reach new audiences. However, sometimes paid advertising approaches only result in people seeing your advert but not engaging with it any further than that. Social media platforms such as Twitter isn't the best platform to promote your music through paid advertising as it can be costly without yielding any real results. It is definitely recommended to have some form of paid advertising involved in your music marketing strategy, but very important to understand that the outcome of this approach could result in both a loss or a gain.
How to Make a Song Go Viral
There is no set way to make your song go viral. It's all about how catchy your song is and what content your audience can produce featuring your song. If fans can create a dance to your music on TikTok then you're very likely to go viral as more people get involved with the trend. Your song can go viral on any social media platform if you hit your target audience.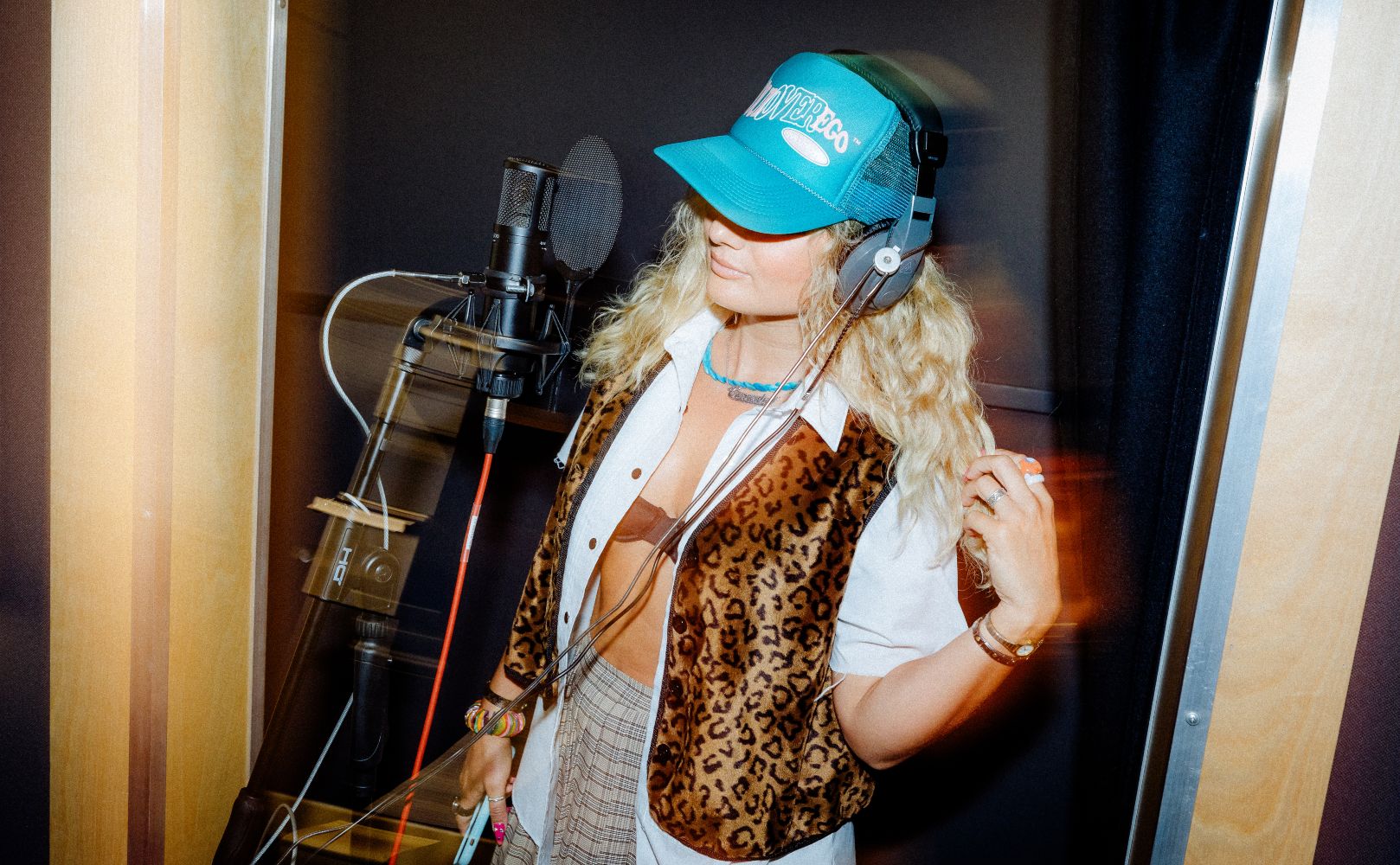 5 Best Social Media Management Tools to Grow your Audience
If creating and scheduling social content begins to feel like a lot of work, you may want to consider some of the following tools to partially automate your social presence:
Buffer: Buffer is a great app that allows you to schedule social media posts across different platforms, at different times, all in one place. They have a free plan for those looking to get started and an affordable paid plan for when you want to grow your audience.
Canva: Canva can help you create incredible images, videos and graphic design content that keeps your music brand current and consistent.
Grammarly: Grammarly is the perfect platform to use for written content when it comes to making sure you have no typos in your scheduled posts that you would have to change manually. If your focus is SEO, Semrush is a great platform that allows you to track your keywords and explore new keywords that would be more suitable for promoting your music on social media.
Preview: If you want to prioritise the aesthetics of your Instagram feed when promoting your music then Preview is a brilliant app to start with. It doesn't have a monthly limit on the number of posts you can create and you have the option to create 'hashtag groups' which saves you time as you don't have to repeatedly write them all over again for different posts.
Hootsuite: If you're looking for an app to do it all then Hootsuite is the place to schedule your social media content, monitor how your posts are performing, and review analytics that can help you achieve your music promotion goals.
You've already done the hard part which is creating the music that your fans want to hear. Let social media do the rest. Building a social media presence is most effective when you're being yourself and interacting with the people who value what you do.
Don't be afraid to make connections through conversation on Twitter or showcase the highlights of your launch party on TikTok. Social media for musicians is just like social media for everyone else. You get out what you put in.
Once you've created profiles on the social networks mentioned above, make sure to include links to them in your electronic press kit. If you don't have a press kit yet, check out our guide on how to make an EPK for artists.