How Digital DJing Opened Up A World Of Creativity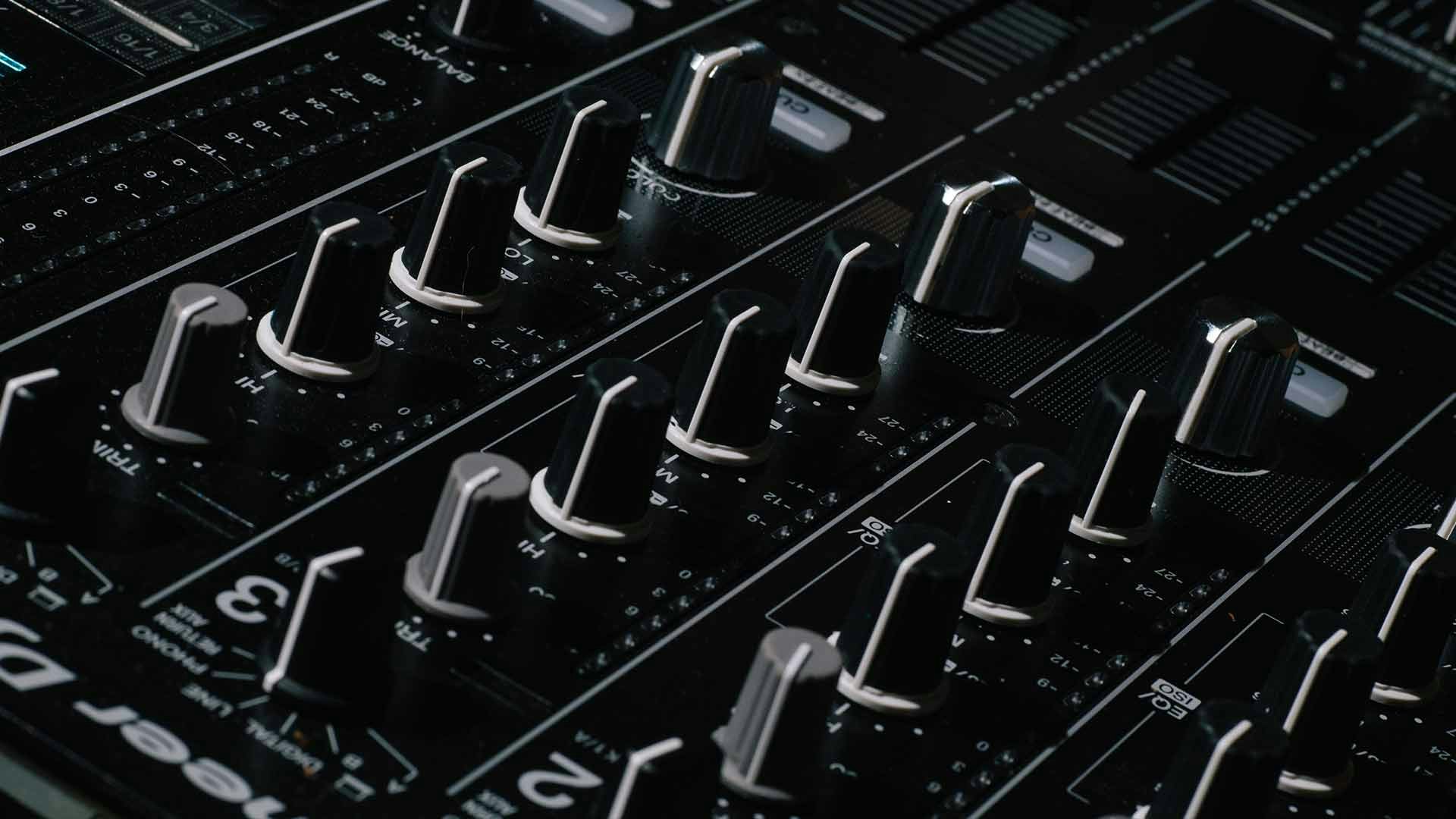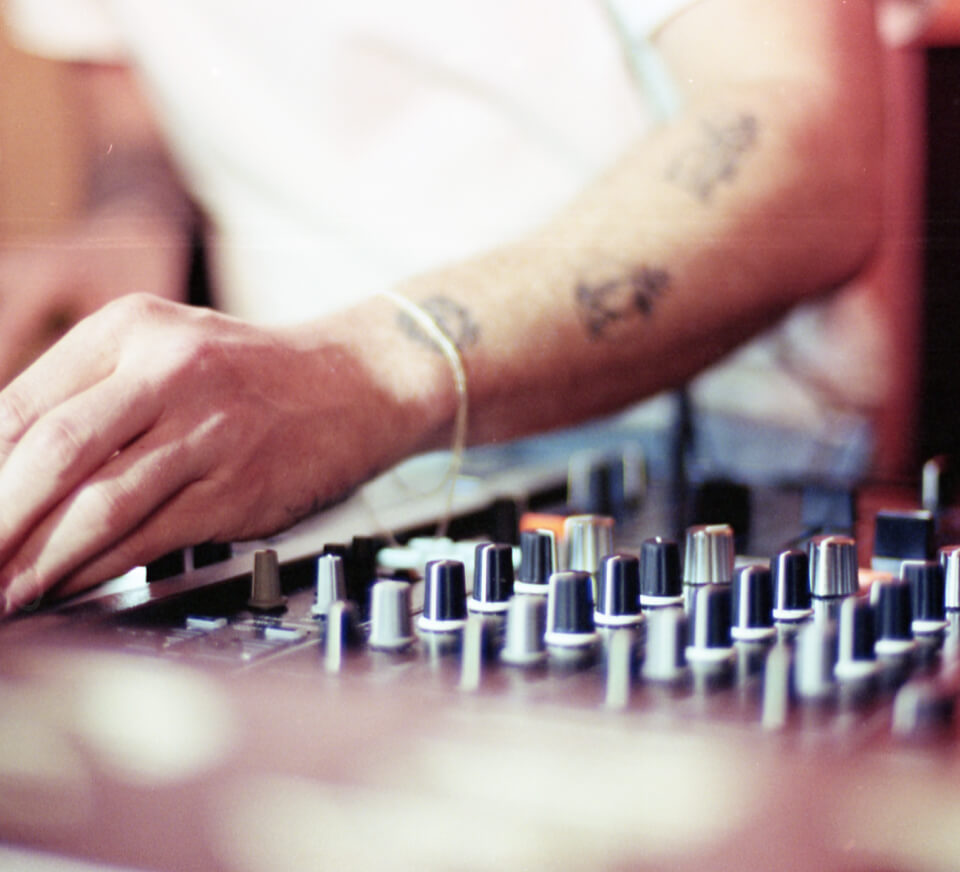 Since they launched the first CDJ in 1998, Pioneer's DJ hardware innovations have been revolutionary.
This September, Pioneer announced the brand new CDJ 3000, the first update to their flagship model in over eight years.
Pioneer are the gold standard when it comes to digital DJ technology, so it's pretty much a given that when the music industry is moving again, this new model will replace the CDJ 2000NXS as the industry standard DJ player at clubs, festivals and studios all over the world.
This week, PIRATE.COM will be taking their first delivery of CDJ 3000s at their Wembley Studios in London, with a nationwide rollout across all Pro DJ rooms coming in early 2021.
They invited me down for a first look at the latest tech. With clubs closed for the foreseeable future and the new models clocking in at an eye-watering £2149 each, this is most likely the only chance I'll get to check them out for quite some time, so I was more than happy to accept.
The truth is, I'm actually something of a vinyl obsessive.
I've been buying records since I was a teenager, and I'm very attached to my collection.
I'm not the only one - despite the pandemic, record sales are booming right now, and in the dance music world plenty of new labels are using a vinyl-focused approach to flourish and grow.
Indeed, vinyl-only exclusives and hyped limited copy pressings have arguably been a significant driver behind the recent resurgences of tech house and new-skool UK garage.
Nevertheless, I often find myself wondering why I persevere with such an impractical and archaic technology.
As well as the technical challenge of mixing on vinyl, vinyl DJs often have to contend with skipping needles, scratched wax, poor grounding and dodgy turntables.
Could these new Pioneer CDJs be the piece of tech that finally spurs me to ditch my Technics for good?
The first thing that strikes me is that the CDJ 3000s come with some impressive new functionality, including new key sync/key shift and beat jump options which I am sure will be a game changer for many DJs.
However, just as many will firmly resist this progress. With every technological innovation, there's always an inevitable wave of backlash from a sea of moody traditionalists, insisting over pints of bitter that all this new fangled technology is making DJing 'too easy'.
On one level, the vinyl traditionalist in me finds it easy to understand where they're coming from - revisiting this iconic video of techno pioneer Jeff Mills mixing effortlessly across three decks, I'm struck by his focus, control and precision. By comparison, old school DJs might turn their noses up at the antics of modern EDM superstars like Salvatore Ganacci - and whilst not every digital DJ is doing handstands on the decks, it's easy to see how new technology has facilitated this culture of exhibitionist posturing.
After several years behind the counter at Soho's iconic Phonica Records, London-based selector Ariane V is certainly no stranger to a pair of turntables - as well as holding down a monthly residency on both Balamii and Netil Radio, she's part of DJ collective Rhythm Sister, curating their 50:50 mix series.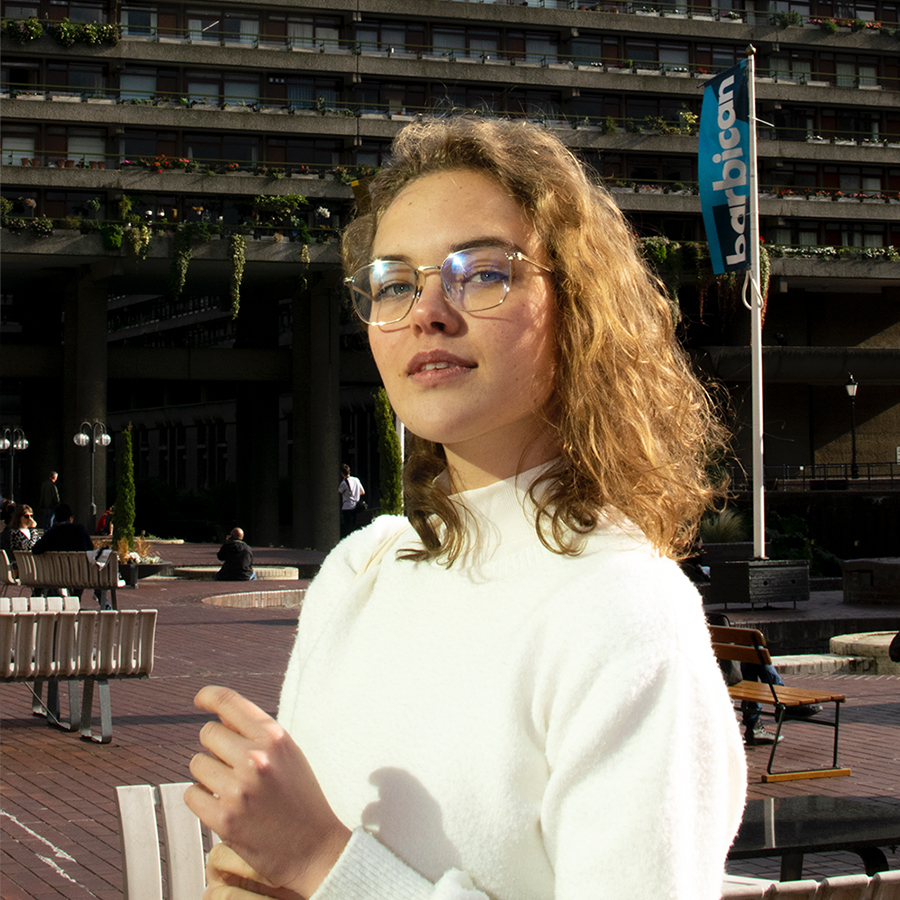 Ariane V
We used to play together once a month in an East London dive bar, and as a beginner, she was the person I asked to show me how to mix records for the first time. Chatting about the latest DJ tech, we both agree that the process of collecting vinyl has made us more capable, creative and imaginative DJs.
"If you play records you physically can't carry your entire collection to the club - you have to pre-select your records - I think that limitation often means you play more interesting sets than you would otherwise, but it is 100 times more stressful".
Once a staunch vinyl purist, in recent years Ariane's adopted more of a hybrid approach.
"I'd show up somewhere and the decks were not in a playable state. It's sad but it happens so often - ideally I just combine both [digital and vinyl] now, but I'm always ready to play one way or the other".
She's certainly not the only one - poorly set up turntables or a badly isolated booth can leave the most talented vinyl DJs almost unable to mix, and even if the setup is perfect, playing records still comes with a certain unpredictability - these days, more and more professionals are leaving their collections at home when they go on the road.
"Sometimes it's great and other times its hell" jokes Ariane - "these days I'm happy to have a USB stick. Even if I'm trying to play a mostly vinyl set, sometimes you just need that one track to save you".
On the other hand, CDJs have opened up whole new worlds of possibility.
CDJs facilitate more complex and interesting transitions which would never have been possible twenty years ago. This insane beat juggling from French deck-wizard Teki Latex springs to mind.
As Ariane is quick to point out to me, "there's literally nothing wrong with playing CDJs - it really annoys me when these vinyl purists claim you have to play records to be a proper DJ. It's not the case - that's why I'm a bit triggered by the notion that DJing might have become 'too easy' - firstly I don't think so, but also, so what? Why does it matter? It's just gatekeeping".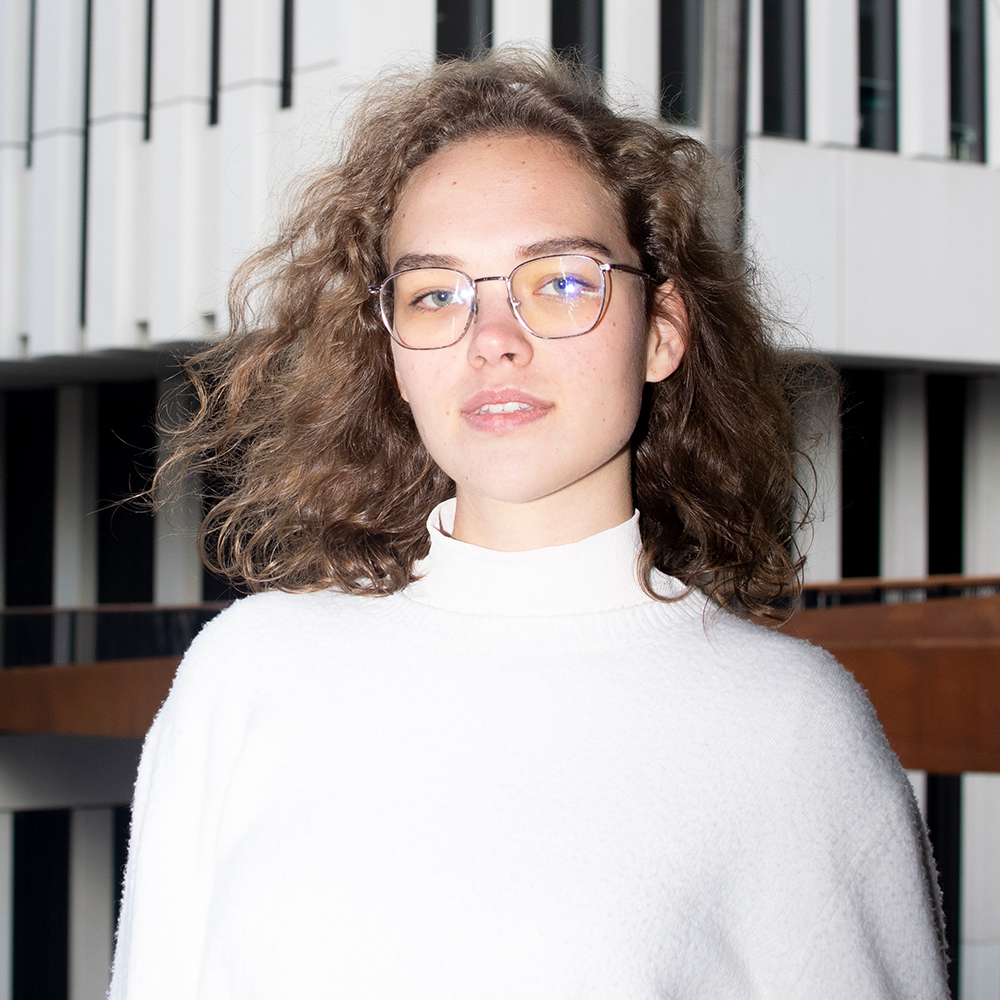 Ariane V
Ariane raises an important point - the world of vinyl DJing is overwhelmingly male.
"I was on this panel [about female record collectors] last week with Poly Ritmo, Scarlett O'Malley and Rachael, and we were talking about why we collect records, how we started collecting. One of the main questions was 'why is there such a gender gap?' Historically, there were hardly any female DJs, and if you wanted to be a DJ you had to play vinyl because you had no other option, but now that's changed - there are more and more women and non-binary people getting into it because its getting more open, but in our generation you can play USBs - people just use the technology that's available to them."
As always, different approaches work for different people.
Ariane tells me that she struggled to connect with digital technology as a new DJ, when "suddenly after one lesson using vinyl it just clicked."
On the other hand, I came to vinyl with several years of experience on controllers and CDJs - whilst playing records has made me a more competent and versatile DJ, I do wonder if I would have had the patience to persevere learning on vinyl from scratch.
For many beginners, records can represent a huge barrier to access - not only is vinyl prohibitively expensive, it can also be frustrating, inconsistent and hard to use. On the other hand, digital technology has made it much quicker to learn to DJ - without a huge amount of practise, it's easy to pick up the basics and start enjoying yourself.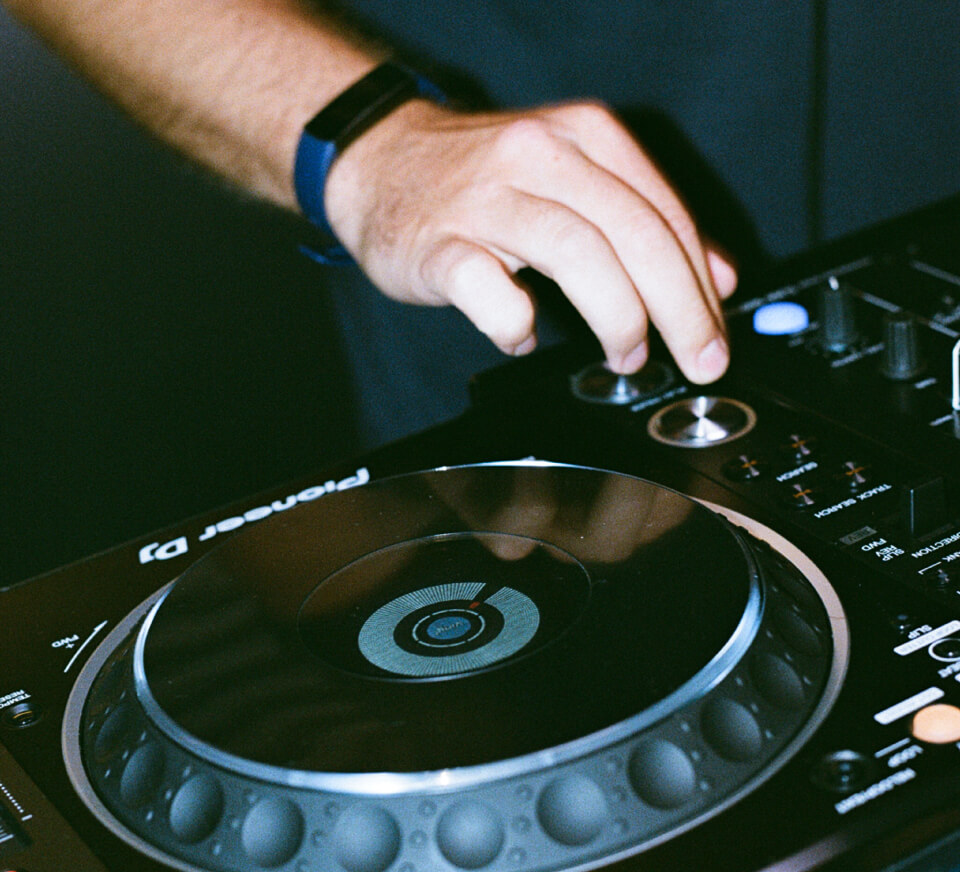 The truth is, making DJing more accessible to everyone can only be a good thing - and increased functionality will only open the doors for further innovation. These days, for every traditional vinyl DJ, there's someone new utilising the latest gear and effects to push creative boundaries and elevate their practise.
At the end of the day, when it comes to DJing, your selections and transitions are the only thing that matters - the most important thing is being able to play a great set on the hardware of your choice, whatever that may be.