Inspiration Series: Steve Kelley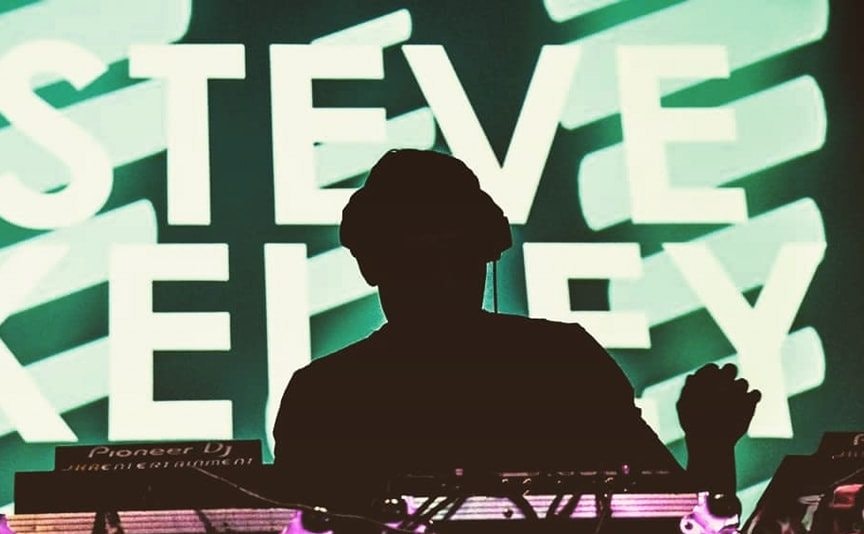 Why did you start making music?
I've been DJing for about 20 years and always wanted to release a track with my own sound.

With my background in IT and with the right support, I knew I'd be able to pick up the basics fairly quickly so I reached out to my friend Patric Mclean from Brikworx Recordings Studio in Birmingham.

I knew Patric from the early days, I met him when I was DJing at the now closed Godskitchen as he was a promoter there. He gave me an excellent introduction into music production and got me started using Cubase 4. Within 6 months of working with Patric, I signed my first release which was a magical feeling, to know someone actually likes my stuff.

After 18 months I launched my own label (Celestial Recordings), through which I met even more like-minded producers from all over the world. These artists exposed me to Ableton which became my preferred music production software. Ableton is still my preferred software today due to the speed and power of it. However, from using other softwares, I've learnt that the end result can be the same no matter what you use, it really comes down to personal preference.
Where do you find your musical inspiration?
I get my inspiration from different environments, mainly travelling abroad, especially to Northern Italy where I hold a residency. However, I also get inspired by all types and styles of music and by sampling sounds and making them my own using various plugins and EQ.
Are there any key artists whose sound has really influenced yours?
When I first started DJing (around 1997), my main influence came via a friend of mine who invited me to Cream in Liverpool to watch his friend Yousef play his first residency gig there. What I didn't know until we arrived was that we also had to go to Ministry of Sound in London the same night.

Seeing Yousef on four turntables back then was amazing. Coming away from that weekend, I was introduced to way more US House artists such as H-Foundation, Joeski, Onionz and Peace Division.

I feel my sound today is still very much a balearic, deep, chunky, dubby House vibe but it's got to have soul and melody. I think the soul and melody come from the days of playing at Godskitchen and playing Trance.
What's the latest record, what should we expect?
My latest release just came out on the 14th of January 2022 on Steve Bug's label Sublease Music. It's a two track EP and my third release on the label.

The first track 'Paradise' is a deep cut but with a euphoric vibe. The second track 'Sparks Might Fly' is very much a chunky fat groover with some subtle chord stabs and a big deep bassline.
Finally, how do you know when a track is finished?
Sometimes it all just fits into place and then I know. Otherwise, after listening to the track I might want to add more elements. It all depends on the style of track I'm making, whether it's stripped back and dubby or something that's fuller.

Sometimes I also test a new track by playing it in a club or via my radio show and see the reactions and how it fits and sounds. More recently, I've been sending my tracks to other DJs and getting their thoughts and reactions.

I remember a few years back, I sent a track to a DJ who also runs a well-known label. They said it was too loopy and I was gutted it wasn't signed. I really liked the track so I released it on my own label. It ended up in the Top 20 Beatport Tech House charts and I was over the moon.

Ultimately, when it feels right for you, you know. I tend to find that when something is flowing quickly and all clicking into place, you've got it. Everyone has an opinion which is great and I'm always so grateful for feedback as it's really helped me to develop as an artist, however I find that the more you tinker with a track after you believe it's finished, the more you ruin it.

I prefer to start a new track and see it straight through with no stress or complications. It's important to have fun with it.