CDJ-3000 review: an improved visual & tactile DJing experience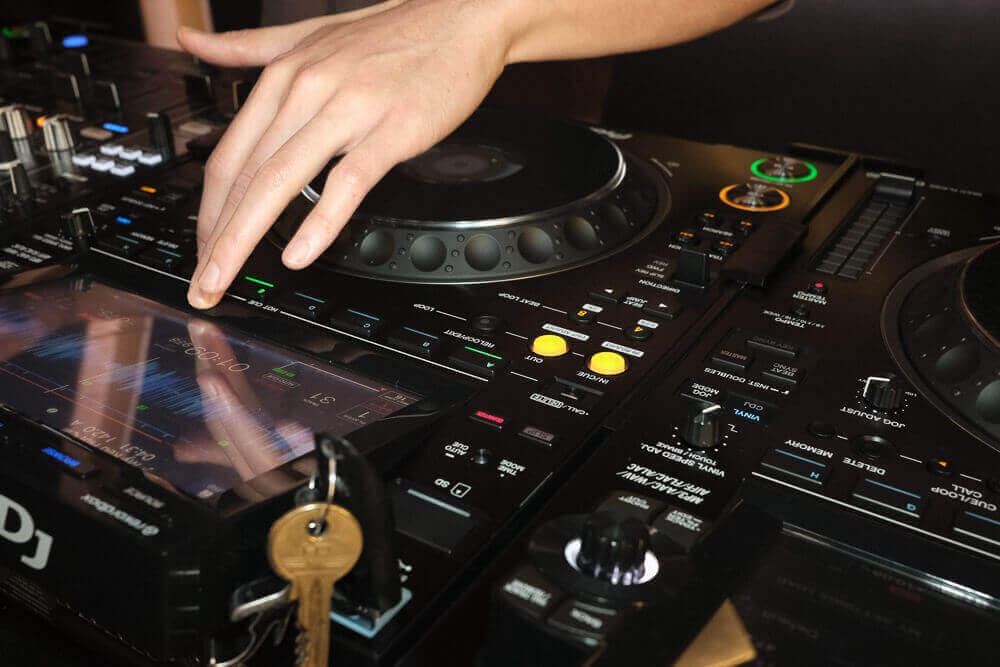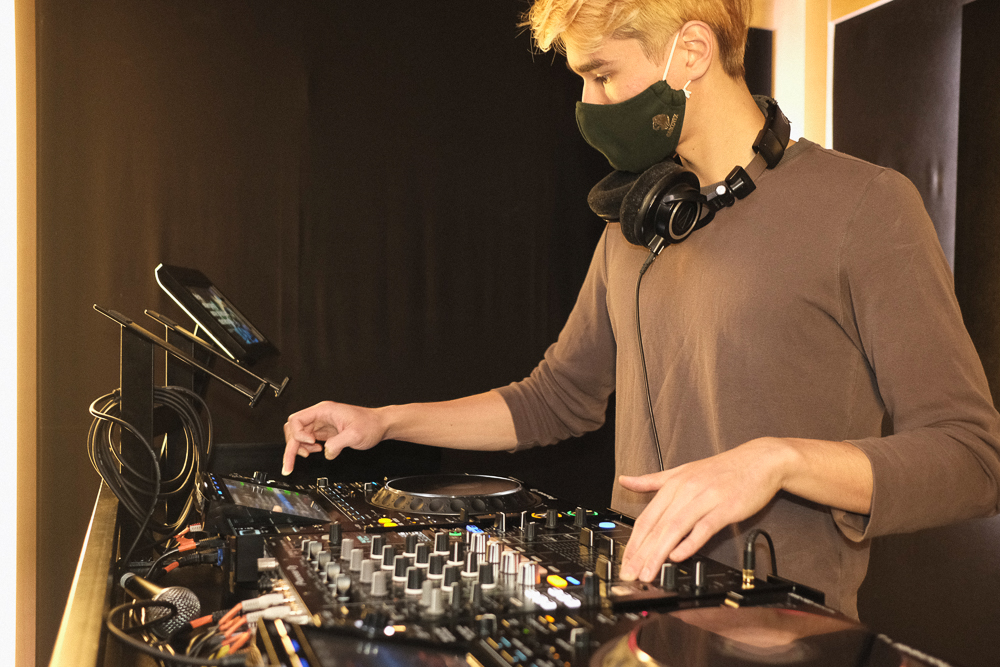 When's the last time you whipped out a CD and stuck it in the CDJ to play that one tune you forgot to put on your stick? I guess Pioneer's R&D team thought never when designing their latest offering - the CDJ-3000.
Funnily, it seems no one thought omitting a disc drive (which they've had since their inception in 1994) meant it was worth renaming the player USBDJ. Or maybe marketing decided it was a bit of mouthful.
Semantics aside, whilst some may be upset they can no longer bring their beloved CDs to the clubs, the new model's sturdier build and additional features certainly feel like an upgrade for their industry-leading media player family.
So, what's new?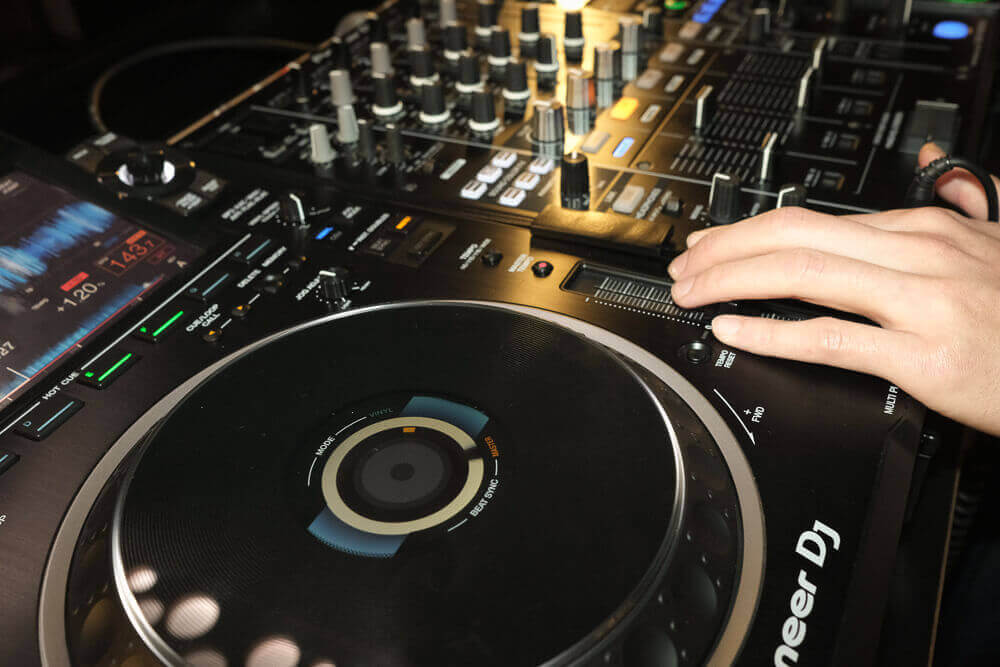 The new jog wheel really is noticeably smoother. Rewinds, if those are you kind of thing, are particularly pleasing. Moreover, the LCD in the centre of the jogwheel serves as a quick reminder of what's playing, displaying the album artwork, as well as how far through a track you are, which jog mode you're in and so on.
Pioneer's new flagship model also boasts a 9-inch, high-res touch-screen display which makes for an overall more pleasant experience. Here's three reasons why:
Sort and scroll through your playlists and folders much quicker than on the 2000NXS - simply by virtue of being a bit larger, the new interface is much easier to navigate, with more information (BPM, key, waveform etc.) readily available. Tip! A particularly useful sorting addition is the 'DJ Play Count', allowing you to reach for a familiar something to save the dancefloor (or simply running out of time).

The visual queues while playing are improved. Both the lower waveform (of the whole track) and the beat-gridded waveforms are richer and more detailed - again this benefit largely comes from the new screen-size, making for a smoother, more precise beatmatch. You also have the choice of customising their appearance - blue, RGB or the '3Band' in Rekordbox.

As with the previous model, the touchscreen's integration with features such as looping remains the same, though Pioneer have also developed 'Touch Preview' and 'Touch Cue' capabilities. This allows you to very quickly skip to a part of the track you want to hear or queue by touching the corresponding part of the waveform. Tip! Want to preview a track while it is playing out to the audience? If you hold down the 'Link Cue' button and press on the waveform, you can listen ahead to how a track develops or is going to end - useful for b2bs or new tracks you aren't that familiar with!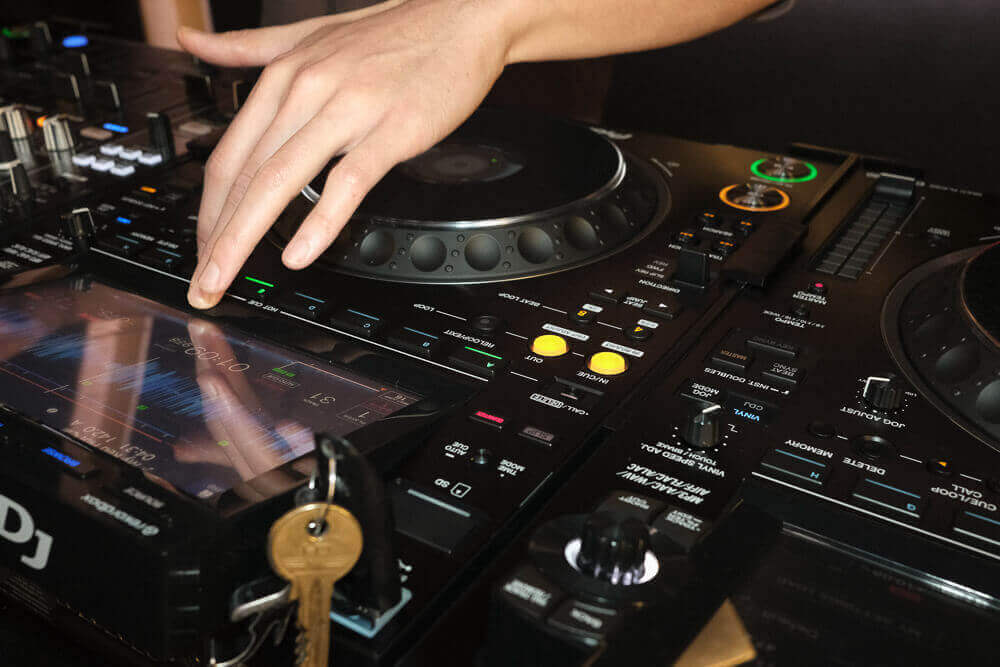 Next, let's have a look at the new buttons. First off, whilst they aren't exactly new, Pioneer claim to have enhanced the queue and play button's longevity. We've all been there battling with dodgy play/queues, just as we all have that friend that likes to bash the queue for at least sixteen bars before hitting play. Although it wasn't something I was able to test really, they did feel a little sturdier than normal.
The hot cues have migrated and multiplied - x8 situated beneath the screen vs the A, B and C cues along the left side of a 2000NXS. I think their placement here is much more logical - though one should definitely take care to avoid touching the screen when you're going at them. Whilst I can't see the need for using all 8 any time soon, some of you may be itching to get creative with them.
One of the most talked about new features is the Key Sync button. It functions in the same manner as the Beat Sync, matching the key of the track you hit the button on to the one playing on the other CDJ. In addition, you can manually Key Shift any track by selecting what key you'd like it to be in on the screen. Those who insist on mixing in key or have a camelot mixing wheel memorised can rejoice - you'll never have to make a dodgy harmonic blend again.
Personally, maybe because I quite like dissonance, I think I'll use the feature quite sparingly; only when two tracks very noticeably clash. It's undoubtedly a useful fallback, though it won't save every mix. A lot of the time, two tracks just won't vibe together, no matter how much you want them to. Tip! One cool way of utilising the Key Shift is for effect - say two tracks are playing and you're coming up to a drop, try shifting the track you're mixing out up a semitone at regular intervals to create a 'riser'.
Finally, behind the slick new build is a faster processor. For the first time Pioneer has fitted the CDJ with a micro-processing unit (small computer chip), ensuring quicker loading of tracks and features with no hiccups. On top of that, the 3000 is fitted with an even better audio engine, though the full effects of the new digital-to-analogue-converter probably won't come into play until you're back playing on a big soundsystem.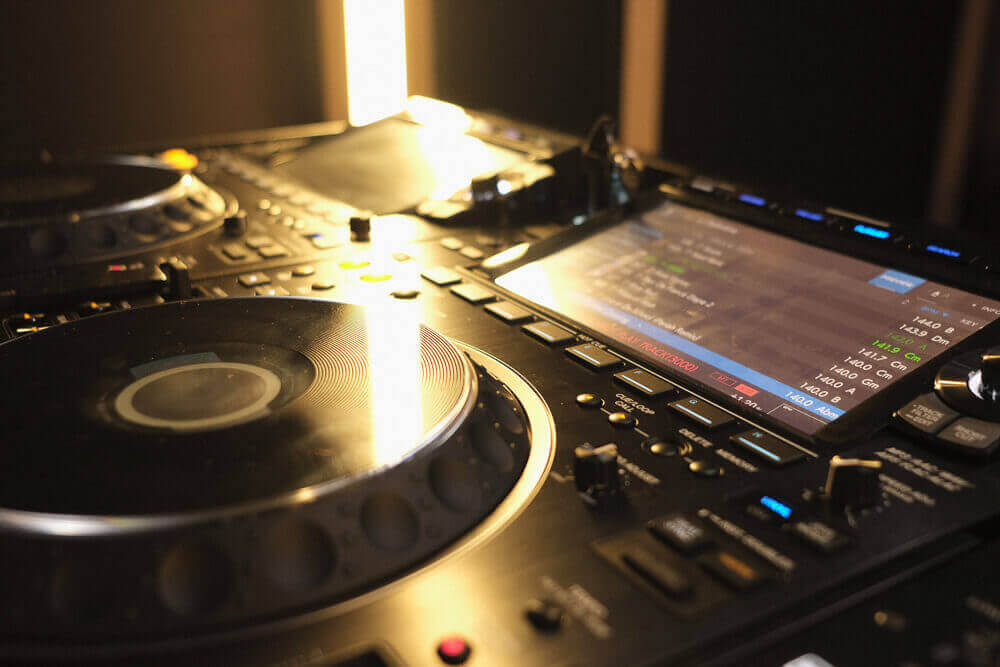 So, is it worth it? You'd think that with this improved hardware they would have been able to include onboard analysis on the new model - my one main criticism. But despite all the calls for further features such as performance pads and internet connectivity, I think Pioneer have improved their flagship model in more substantial and preferable ways. They have focused on the basics, making it an improved aesthetic and tactile DJing experience, rather than adding to an already large arsenal of tricks.
It might be a while till you get to be playing on CDJ3000's in a packed-out club, but in the meantime, I'd recommend booking a session at Pirate.com to get familiar with the new kid on the block.