Why Pirate's NYC Rehearsal Spaces Are Ideal For Your Band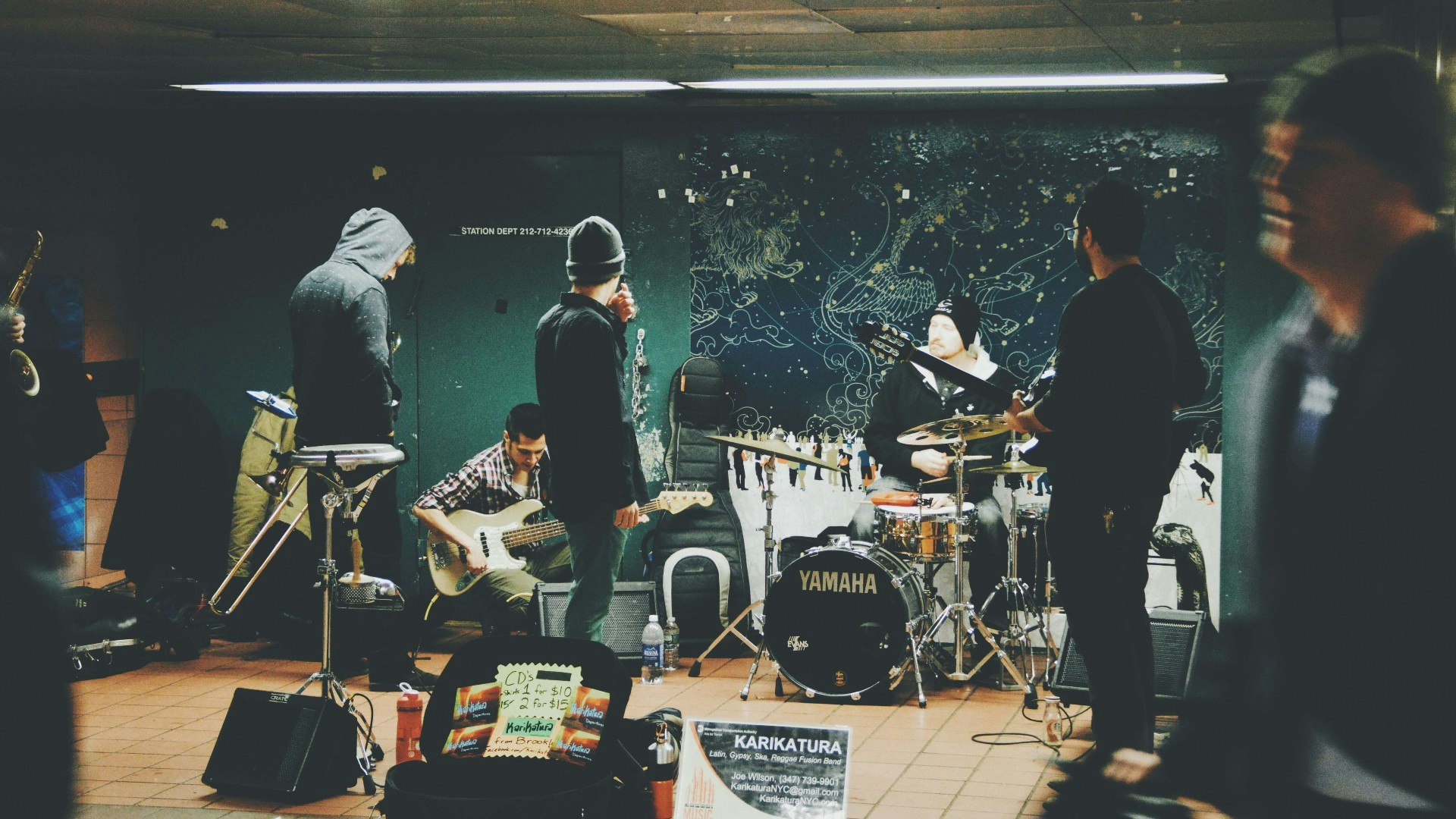 Why Pirate's NYC Rehearsal Spaces Are Ideal For Your Band
Every band and artist needs to rehearse their songs, both together and as individuals. As such, band leaders and members need to know where to find quality rehearsal spaces wherever they are in the world.
At PIRATE, we understand that bands need to rehearse and that they need a quality studio in which to practice.
That's why we've dedicated ourselves to creating quality rehearsal and recording studios worldwide. Whether you're in mainland Europe or the UK, US or Ireland, you can find a rehearsal space and somewhere to record your band's innovative sound.
Bands often tour and travel for many months of the year, so you'll need to know where to find the best rehearsal studio in each city you visit.
One popular city that many musicians love to visit and perform in is New York. New York is a must-visit, whether you're an up and coming group of musicians playing in a small club or theater, or a famous group with a sold-out tour.
If you're looking for an NY rehearsal space, then PIRATE has the perfect option to suit you and your bandmates.
To help you make an informed choice, we've put together this overview of our New York rehearsal studios.
A Selection Of 3 Studios To Choose From
New York City is a diverse metropolis that's home to many great neighborhoods and artistic communities.
That's why we've chosen 3 locations to offer rehearsal studios for visiting bands and those that call the Big Apple their home.
In the hip neighborhood of Brooklyn, we have 2 rehearsal studios. Our New York Gowanus rehearsal studio is the largest of our facilities, with 35 rooms for recording and rehearsals; our Queens rehearsal studios and Brooklyn rehearsal studios are within close proximity too.
The Brooklyn area is a trendy and unique space, home to a large and diverse musical community. That's why we've also set up New York Bushwick studios for the creative community.
Last but not least, our New York rehearsal rooms. Located in the trendy Ridgewood, the rooms are perfect for trendy bands playing at fashionable clubs and visiting unique bars.
Each of our 3 New York City rehearsal studios has over 20 rehearsal spaces, so there's always room for you to practice your tracks and hone your band's sound.
24/7 Access
To ensure that our artists can always find a rehearsal studio at a time to suit their needs, we keep our facilities open 24 hours a day, 7 days a week.
Using our live calendar, you can check when a rehearsal studio location has availability and then make a booking online in advance.
Studios are available by the hour, so you can book your rehearsal sessions for as long as you need to hone your unique sound.
When you rent a room in our rehearsal studios, you receive access to industry-standard equipment. We also carry spare equipment in our spares cupboard at each location — simply reach out to live chat to receive the code for entry.
Everything will be ready for you, and our in-house team will be on hand to help if you need anything else.
Our facilities are easily accessible all day and all night so that you can schedule your rehearsal around your itinerary.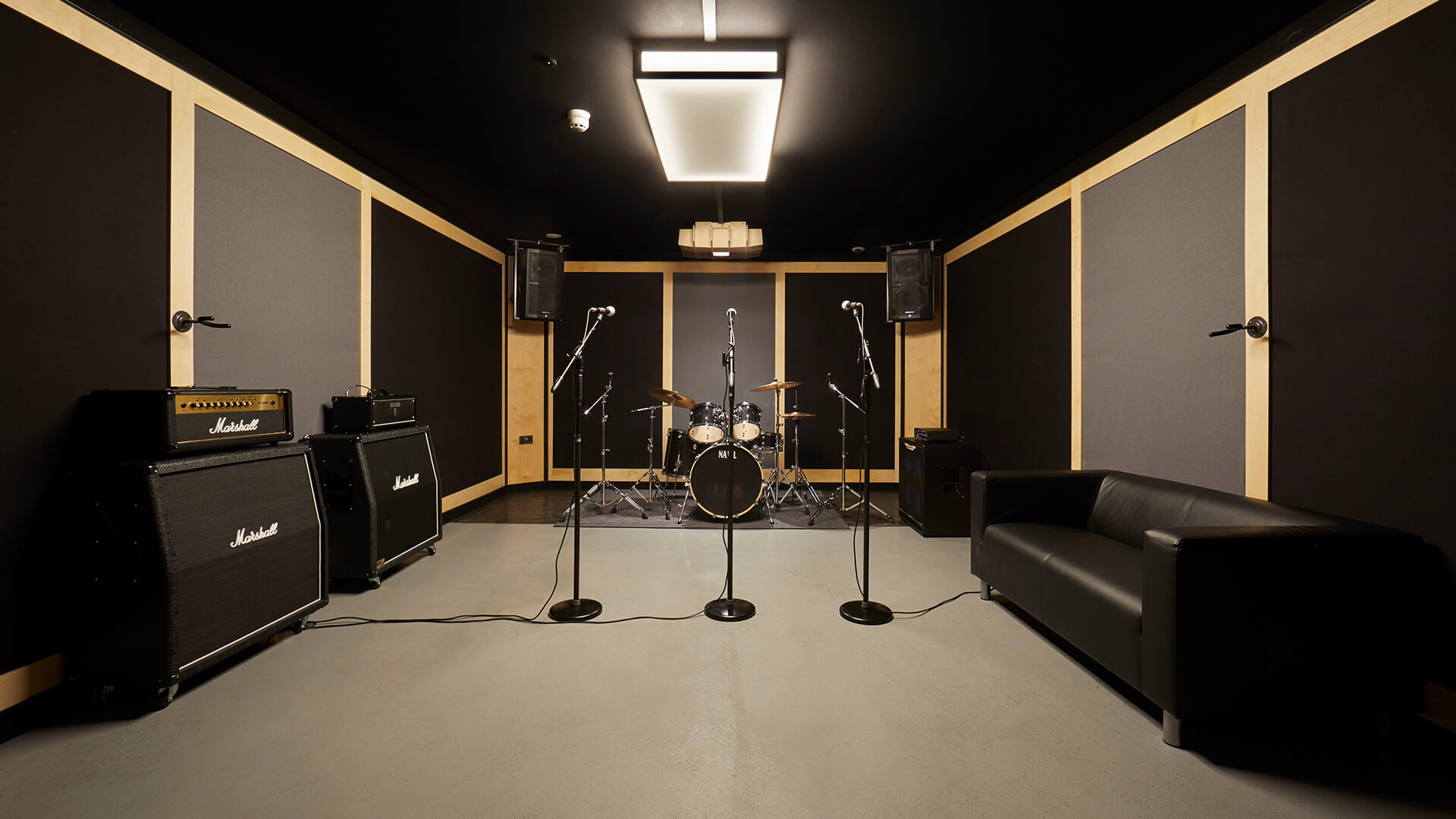 In-House Technical Support When You Need It
When you rent one of our New York rehearsal spaces, you receive more than just a room with top-of-the-range equipment.
You will also receive support from our professional team of in-house music engineers. They can help you with everything from setting up your instruments to showing you how to use our equipment.
When you're ready to start practicing, they'll leave you to enjoy your session. If you need them again for anything, they're always nearby.
So, you and your bandmates can make the most out of our cutting-edge rehearsal spaces and receive professional support if you desire it.
Use Music Practice Rooms To Hone Your Band's Skills
Rehearsing together as a group is vital to your band's success, but so too is an individual practice. That's why we offer a selection of music practice rooms in our rehearsal studios.
Our practice spaces have everything you need to hone your skills and fine tune your band's performance.
Whatever instrument you play, there's a rehearsal space for you. For musicians with larger equipment, such as drum kits, we have dedicated drum practice studios.
We also have writing studios and voice over studios, so there's something for every band, musician and project.
If your next performance or music video requires a dance routine, then we have dance rehearsal spaces at each of our facilities.
With everything that any band, in any genre and undertaking any project could possibly need, you'll never need to look for another rehearsal studio rental company again once you start booking with us.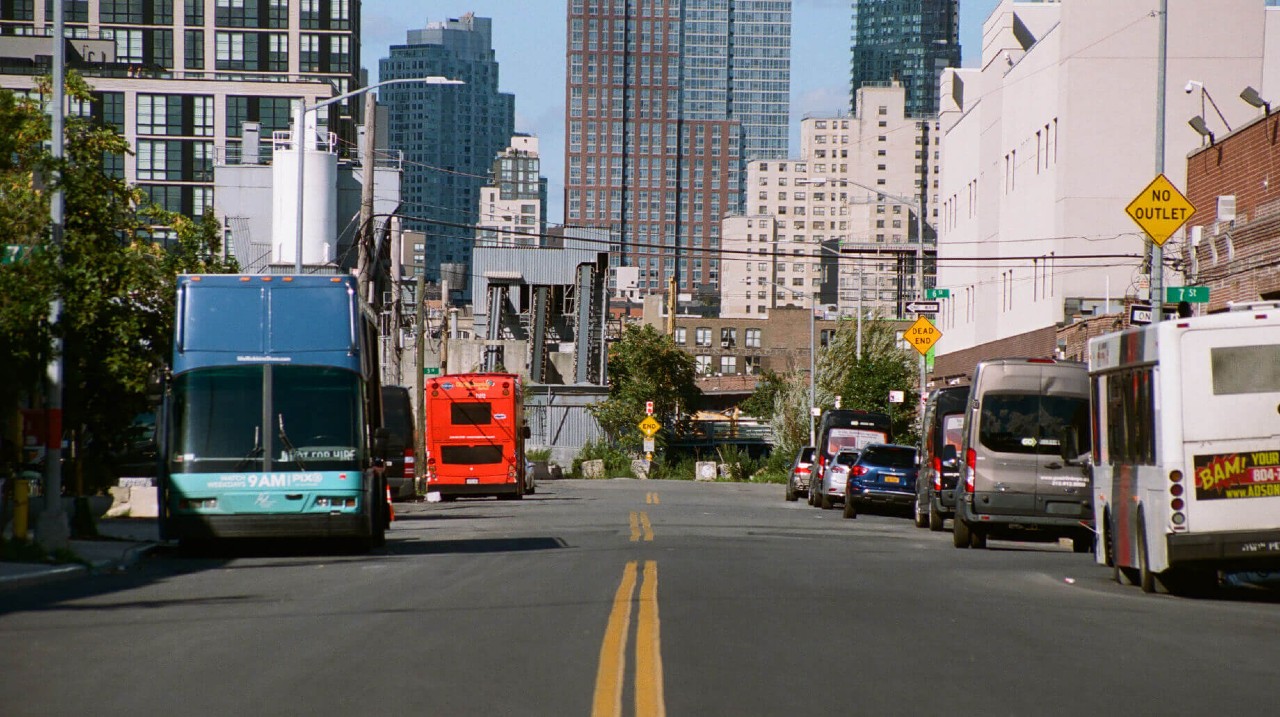 Additional Facilities
Bands need more than just top-quality music rehearsal and recording equipment. As a group of individuals with personal needs, you must find a studio where you can get everything you need in one handy place.
That's why PIRATE offers a range of additional facilities at all 3 of our New York rehearsal studios. Each location has free parking, although this is limited.
If you can't find a space for your vehicle in our lot, then all 3 studios are in a safe, residential area, so you can easily find a spot nearby to park up.
Once you're in our rehearsal space, you'll be able to access our high-speed Wi-Fi and check in with your emails and social media platforms.
We also have the facilities to allow bands to live stream their rehearsals so that you can show your online followers every stage of your band's creative process.
Long rehearsals require a lot of energy, particularly if you're playing a heavy instrument or singing in a variety of keys.
That's why all of our New York rehearsal facilities have self-serve kitchen facilities and fully-stocked vending machines. We sell a range of snacks and small meals, so you can find something to tempt even the pickiest of eaters.
During the pandemic, we've done everything possible to ensure that every New York rehearsal space we offer for rent is safe. We've put down social distancing markers and offered complimentary hand sanitiser; the unique self-serve model ensures human contact is kept to an absolute minimum too.
So, when you hire your rehearsal space from us, you will have everything you need to enjoy the very best rehearsal experience.
Book Your NYC Rehearsal Space Today
Decided that you'd like to try out our New York rehearsal studios for your next session? It's easy to book your session online.
We have a live calendar, so you can instantly see our availability and choose the ideal time to suit you.
You can pay by the hour so that you only pay for the rehearsal space that you need. You can make your session the exact length you need to hone your skills and create the perfect performance.
If you need a specific piece of kit, such as an amp or cable, DJ spares, or drum kit extras, then we can assist. Our rehearsal studios are fully equipped, and we have all of the very best quality gear.
Every rehearsal space is acoustically treated so that it produces the best sound, and ensures that any interference or background noise is kept to a minimum when you're practicing or recording.
With such a flexible and innovative set of rehearsal spaces in New York City, why wait? Book your rehearsal session today — we hope to see you soon.